RAF Avro Vulcan Model Airplane, circa 1950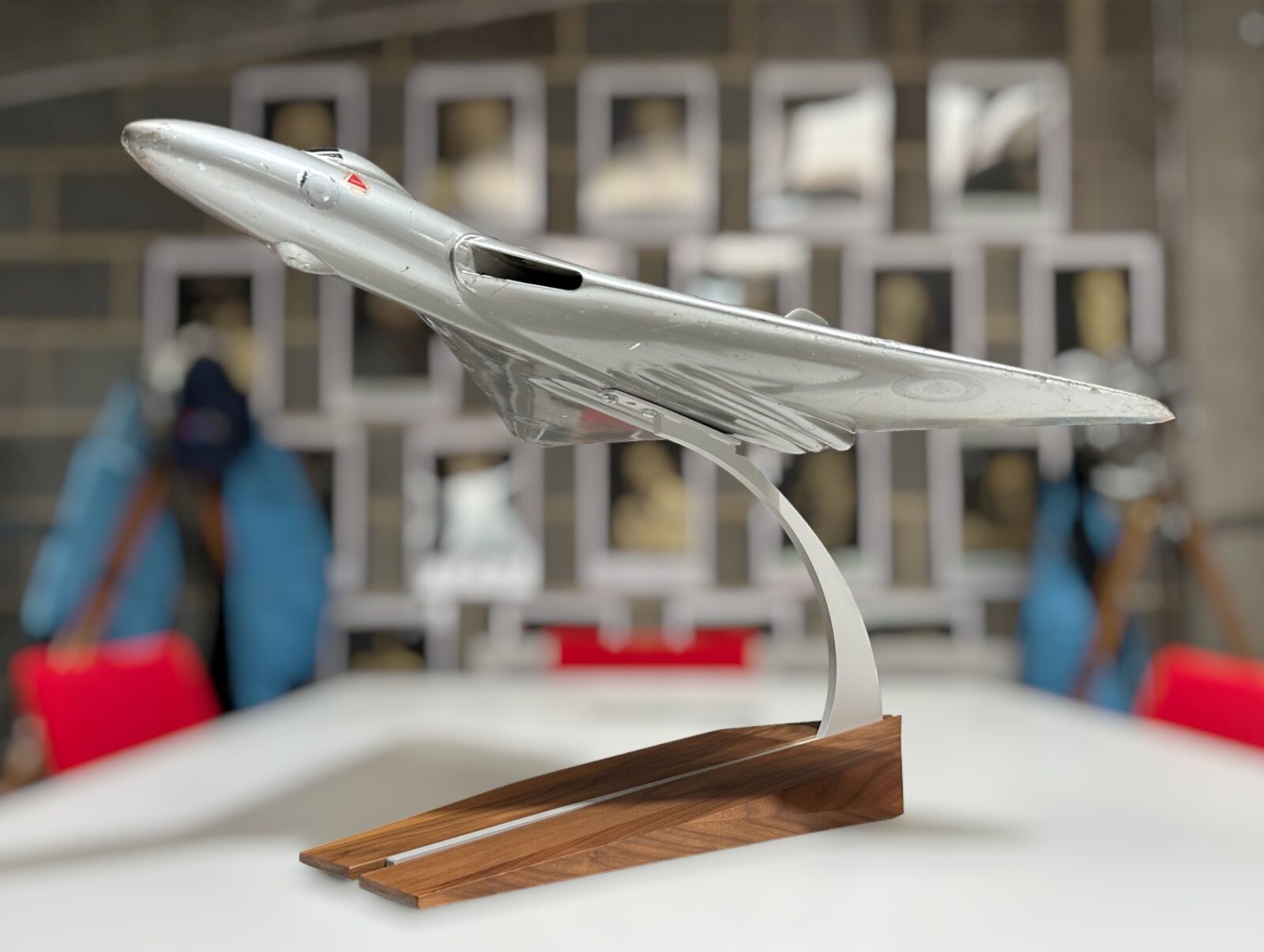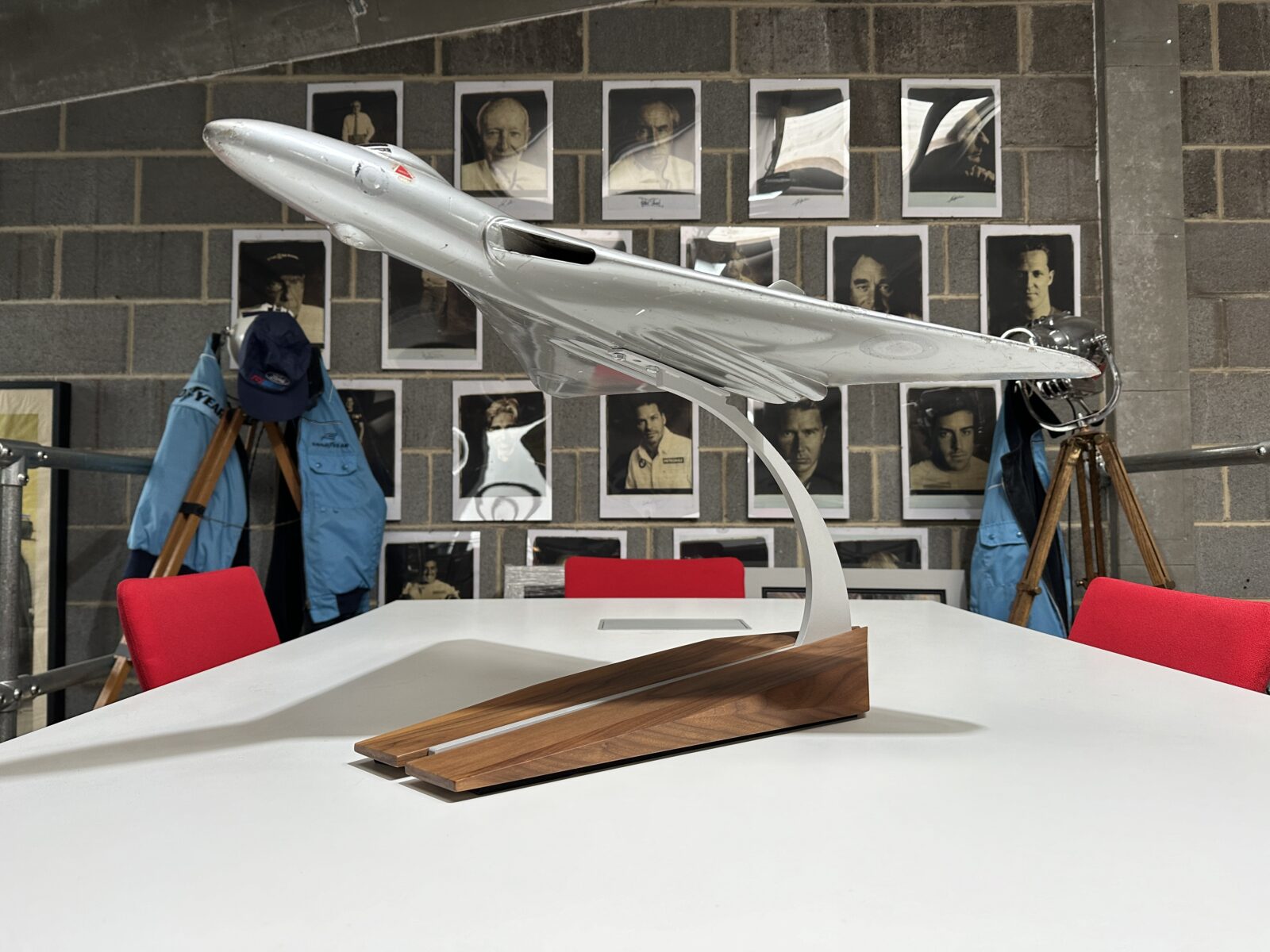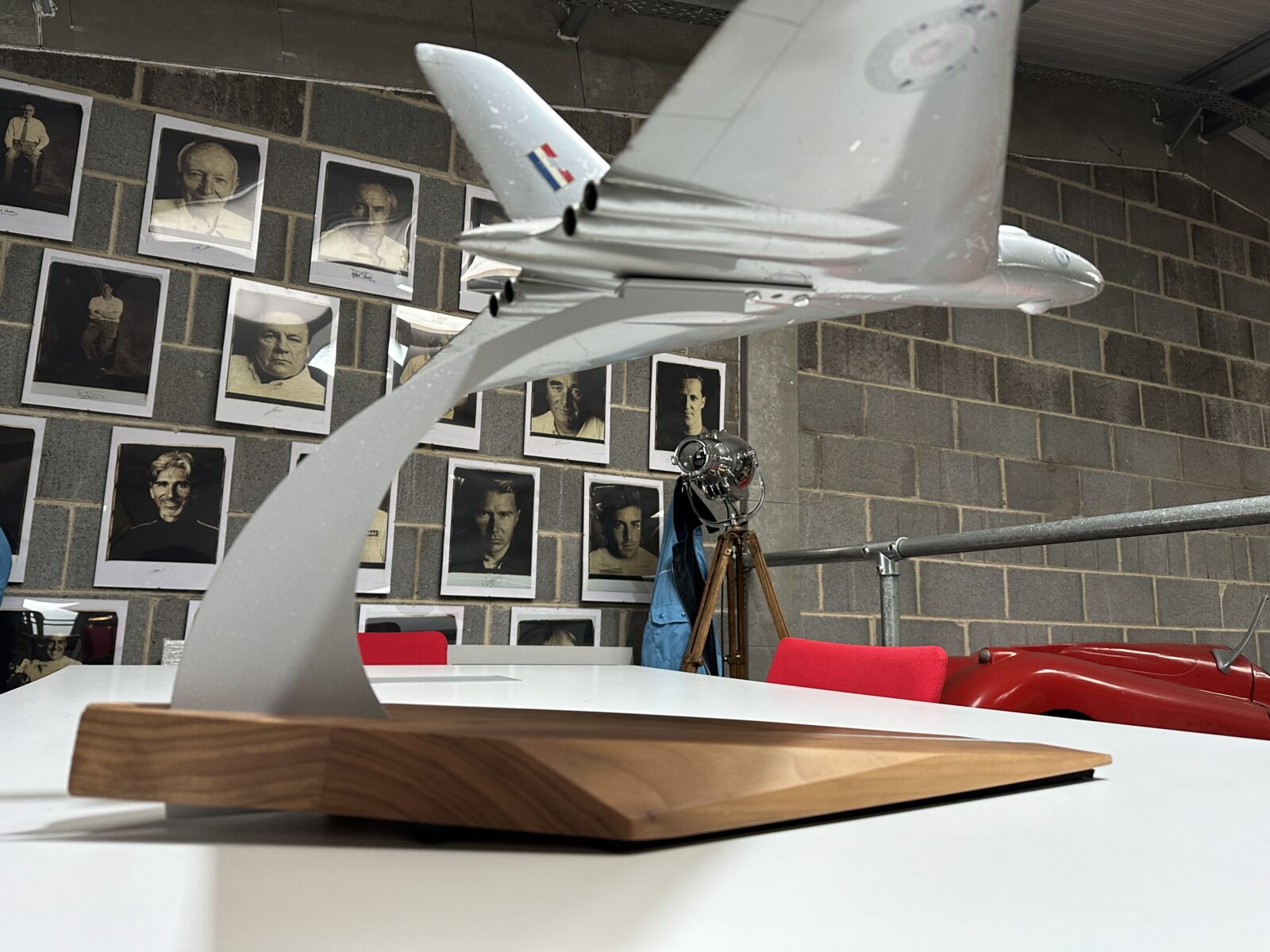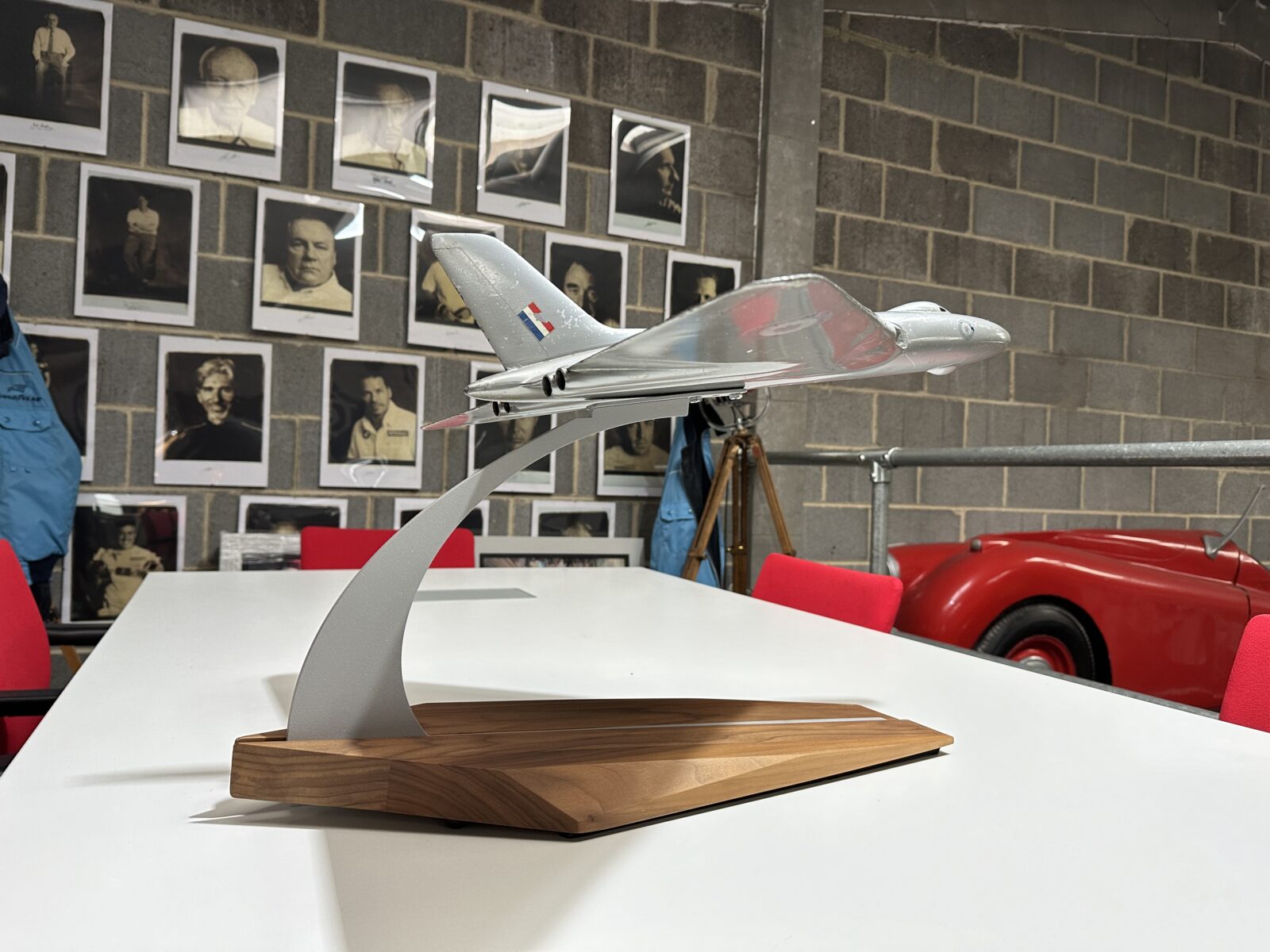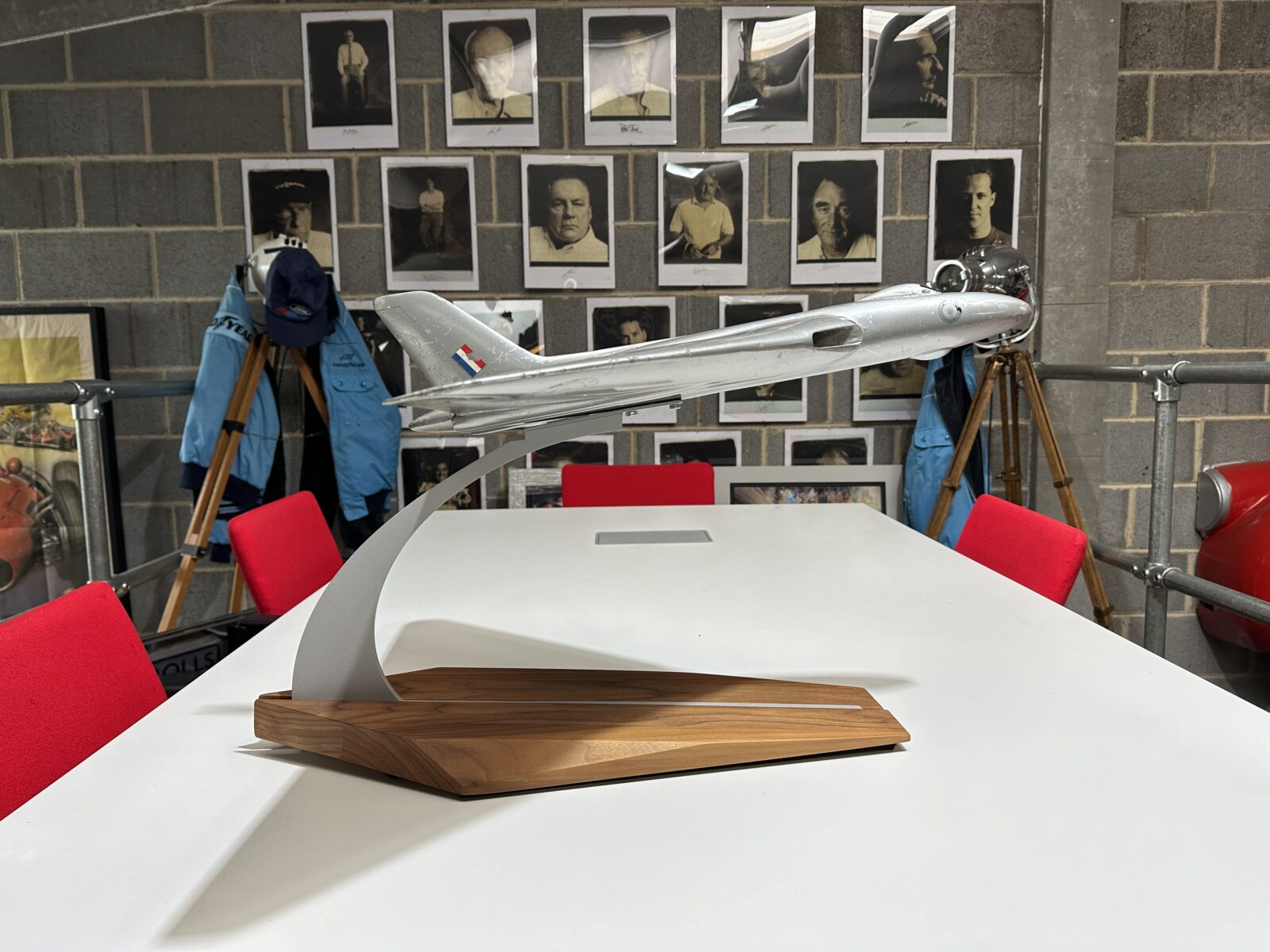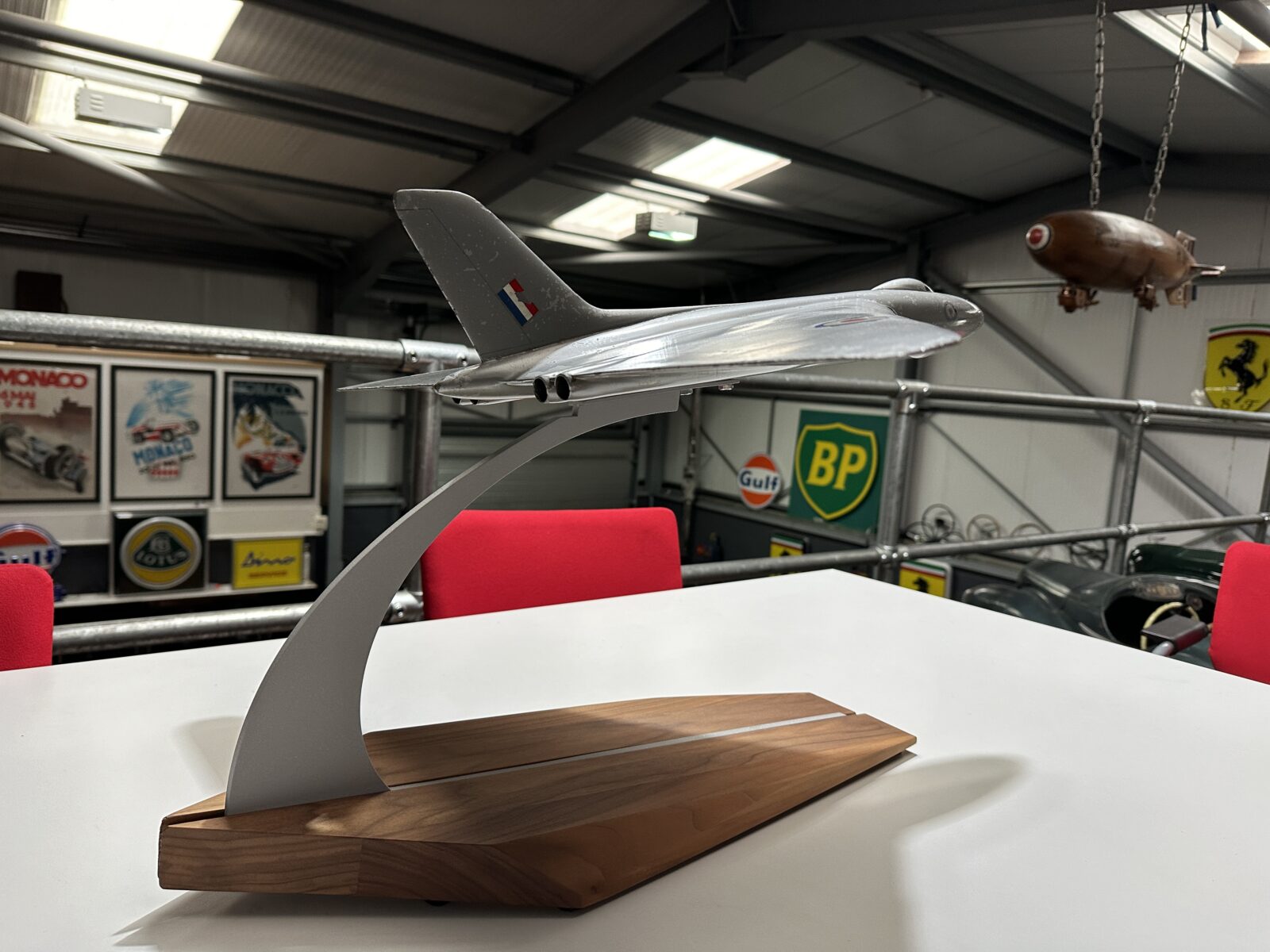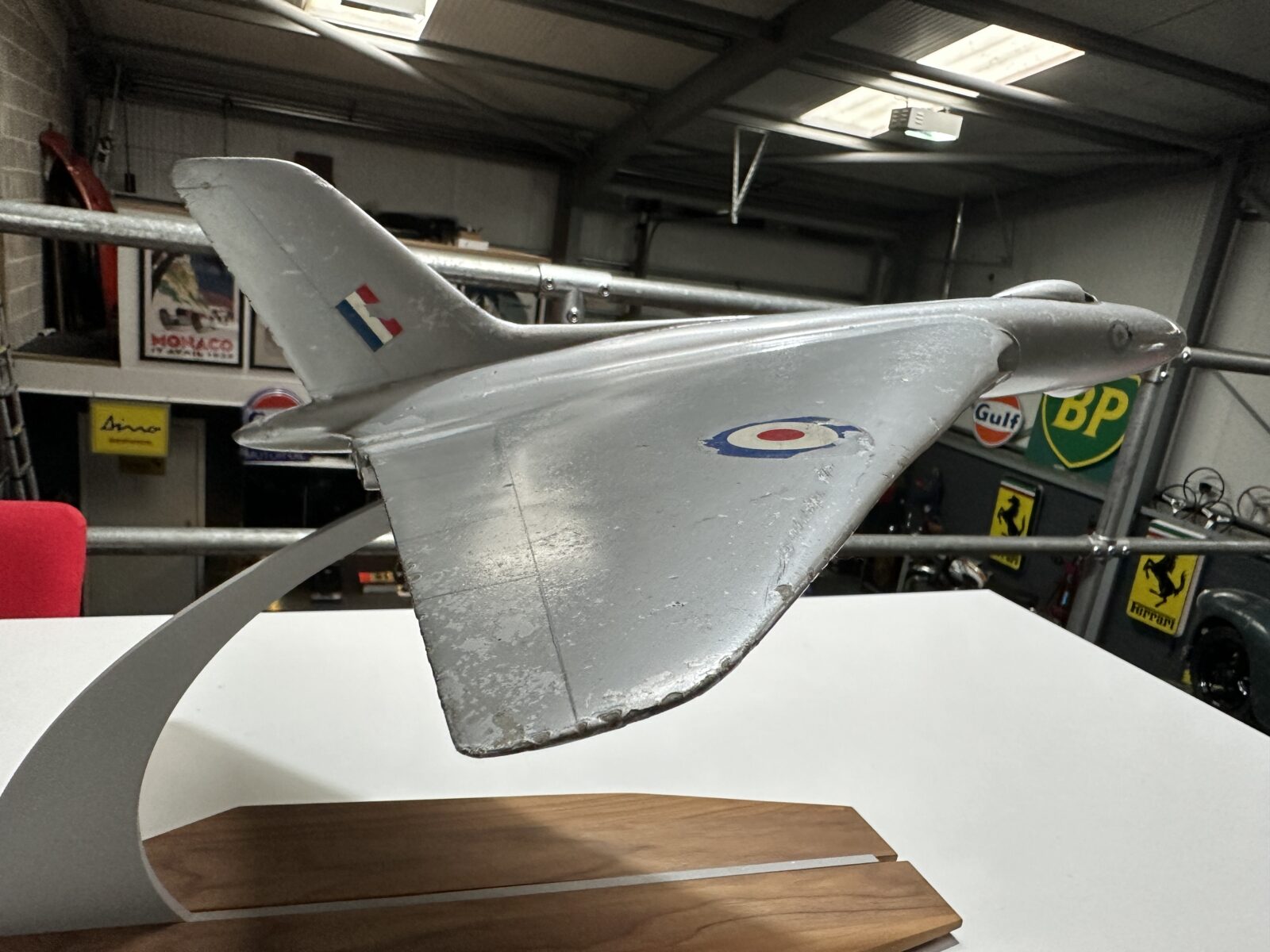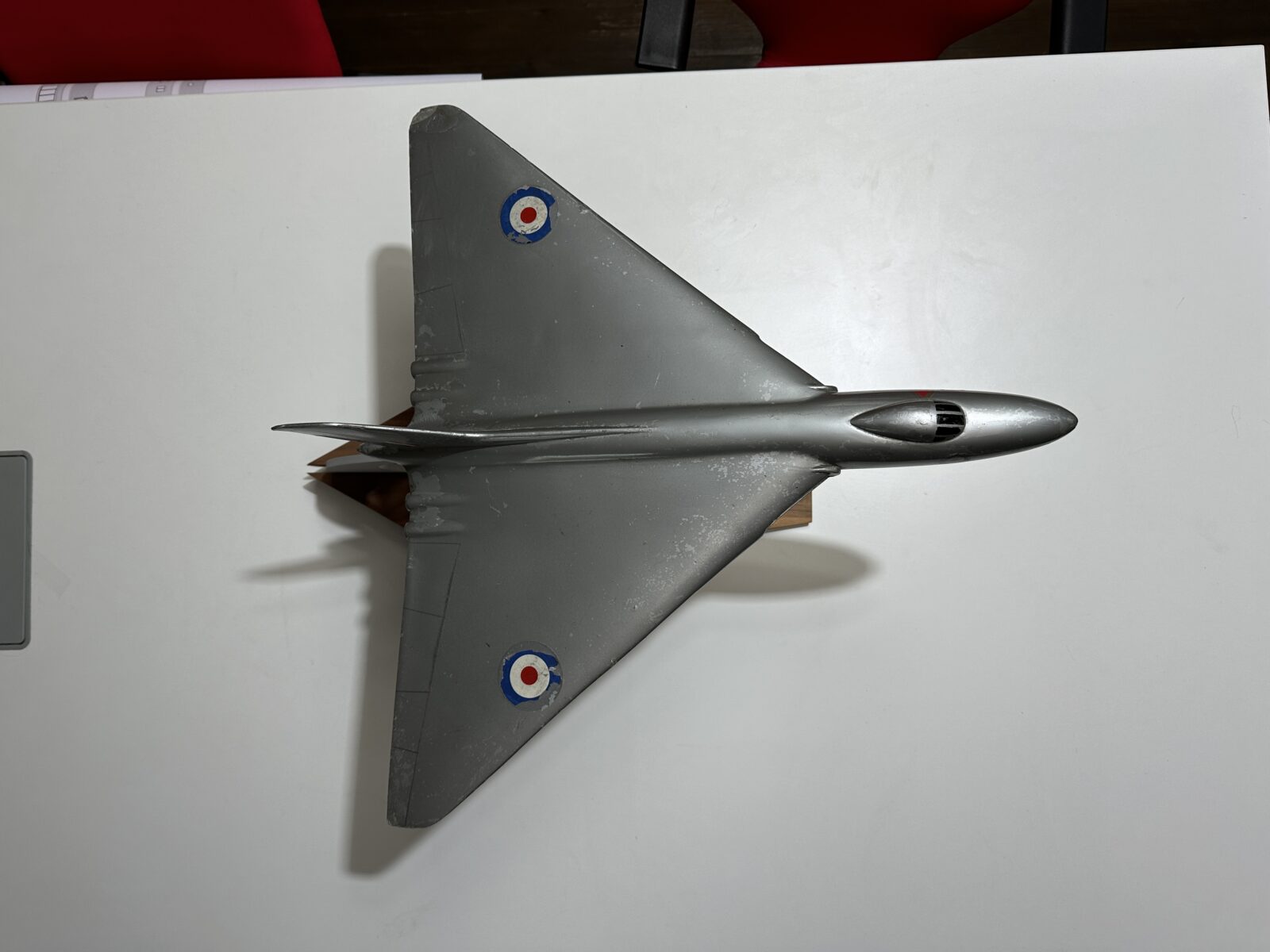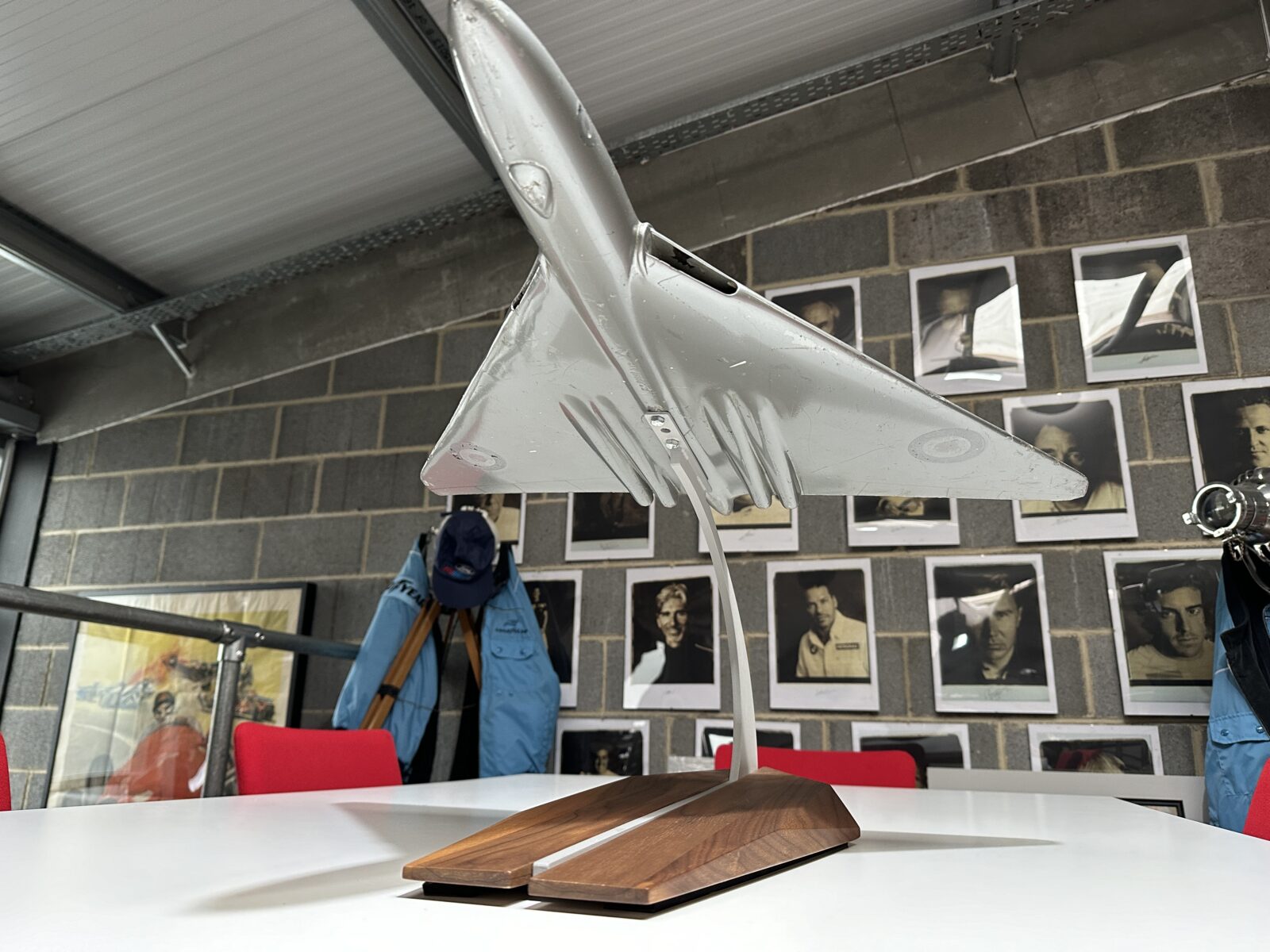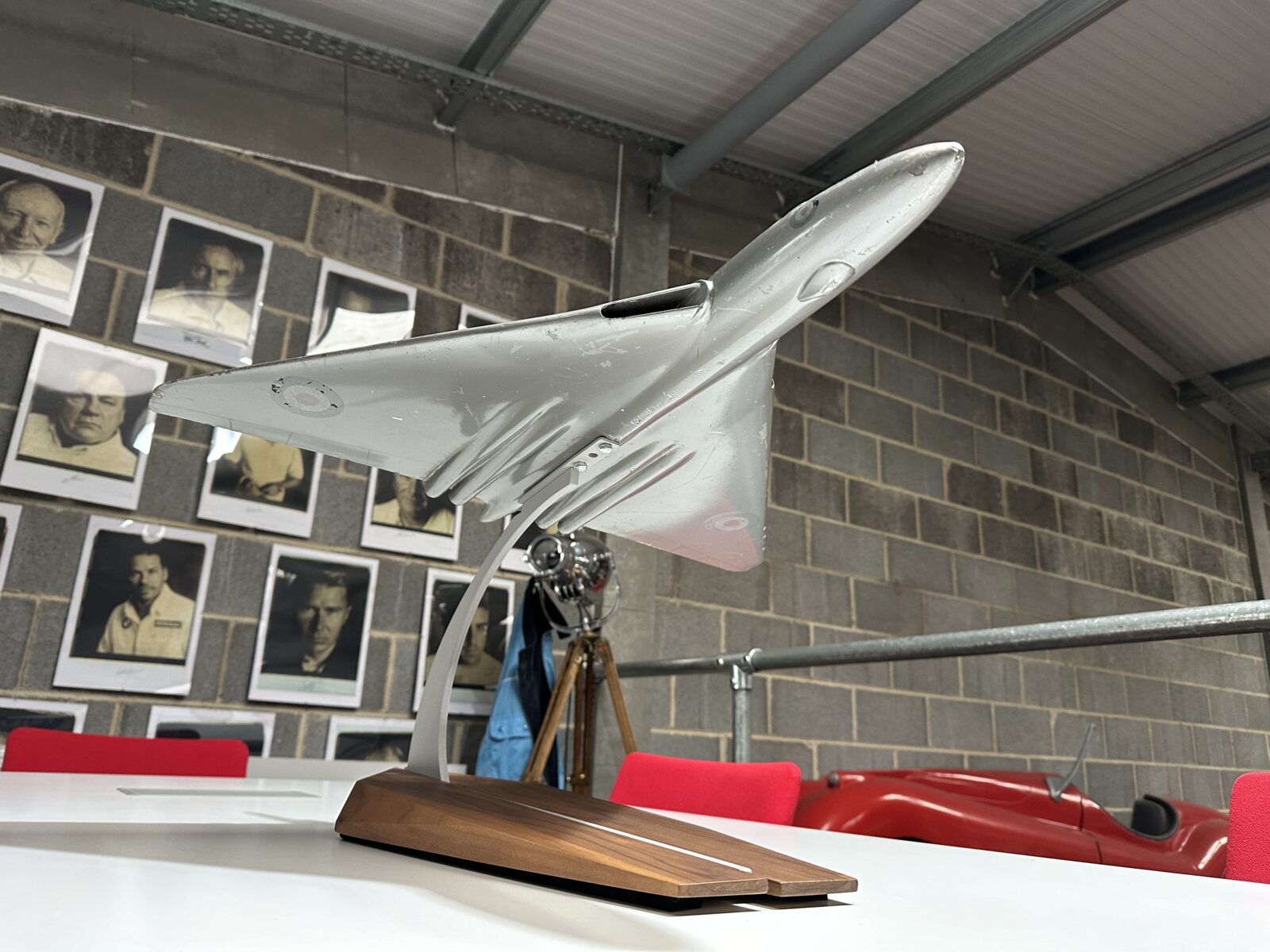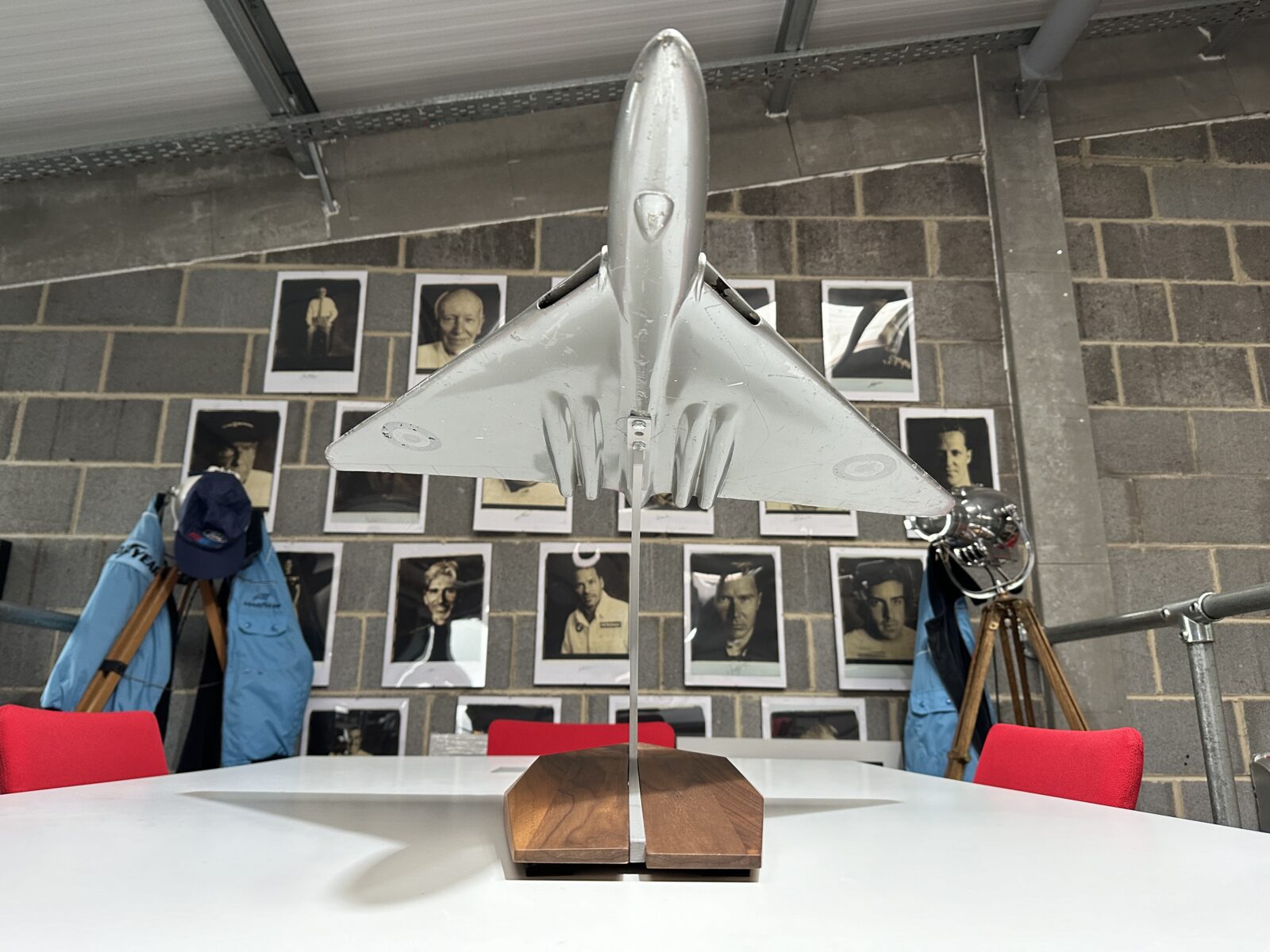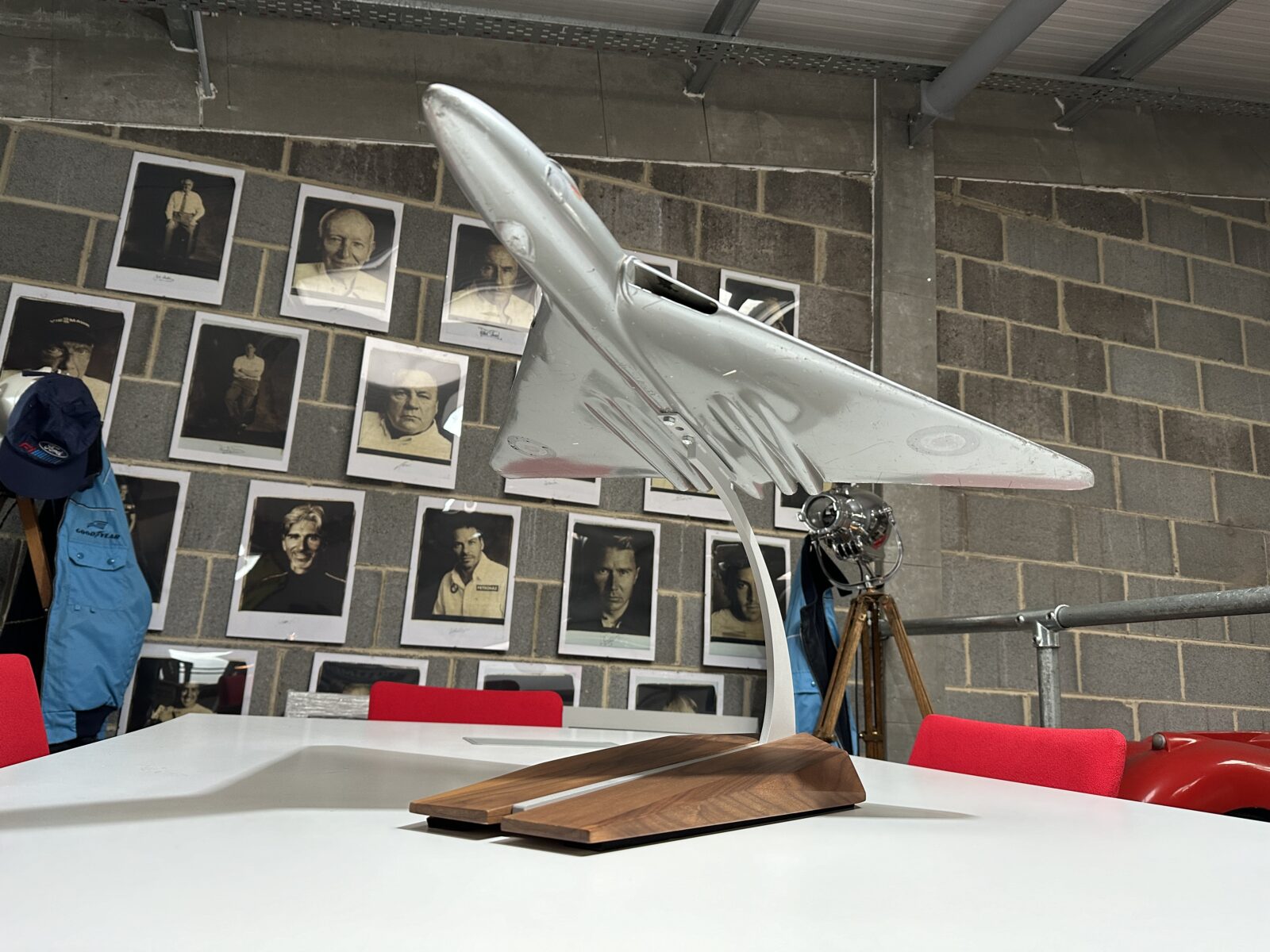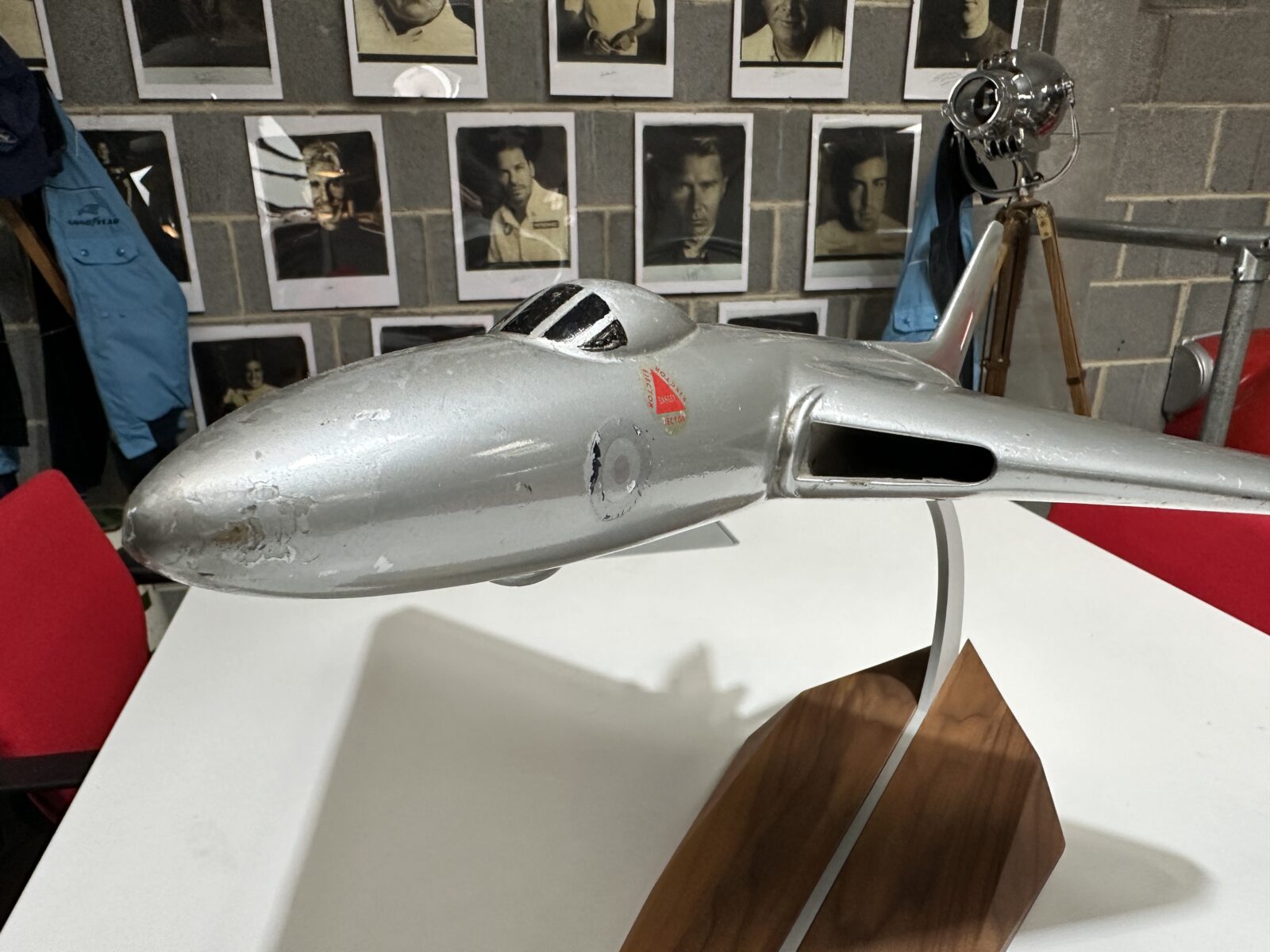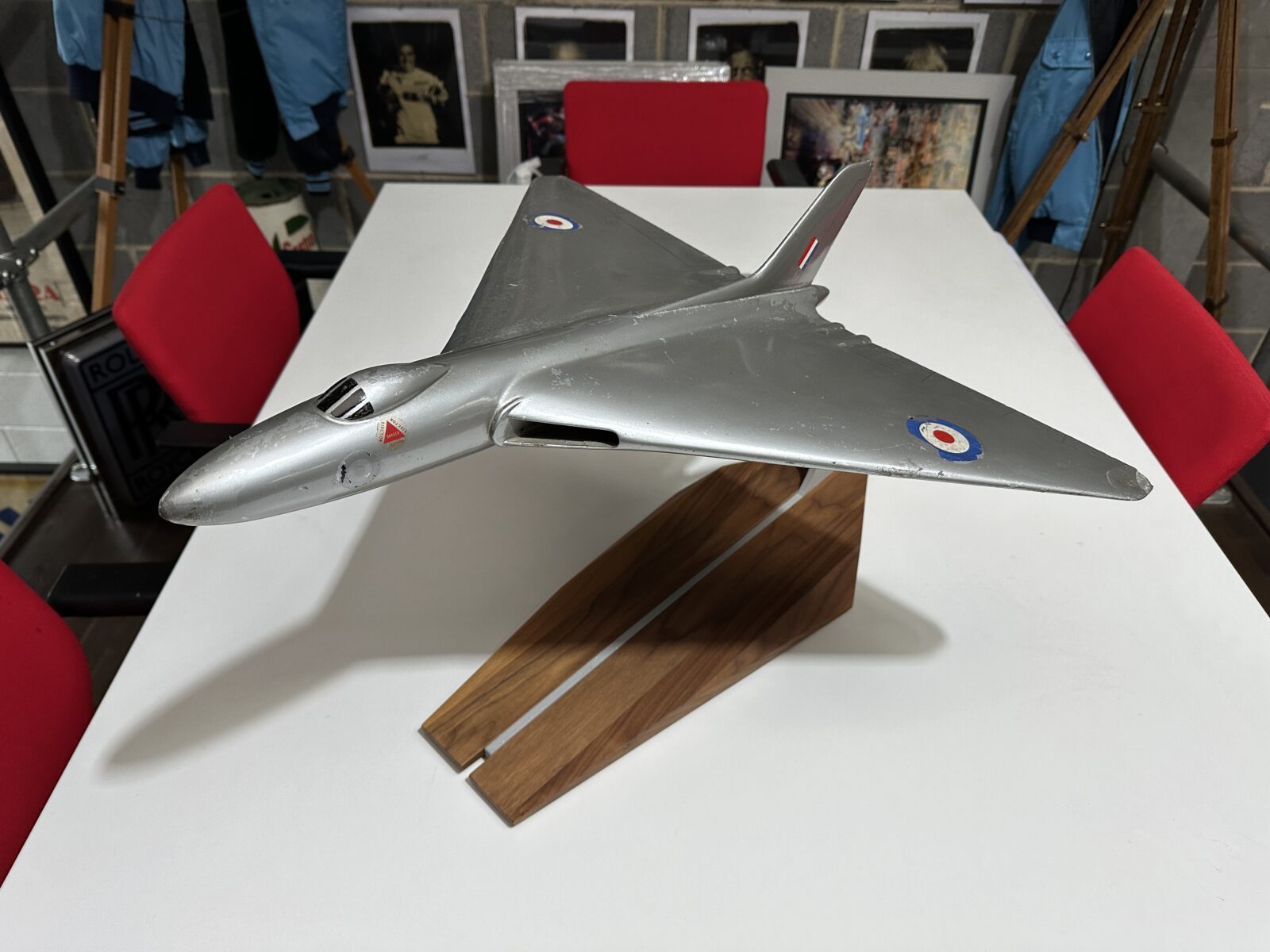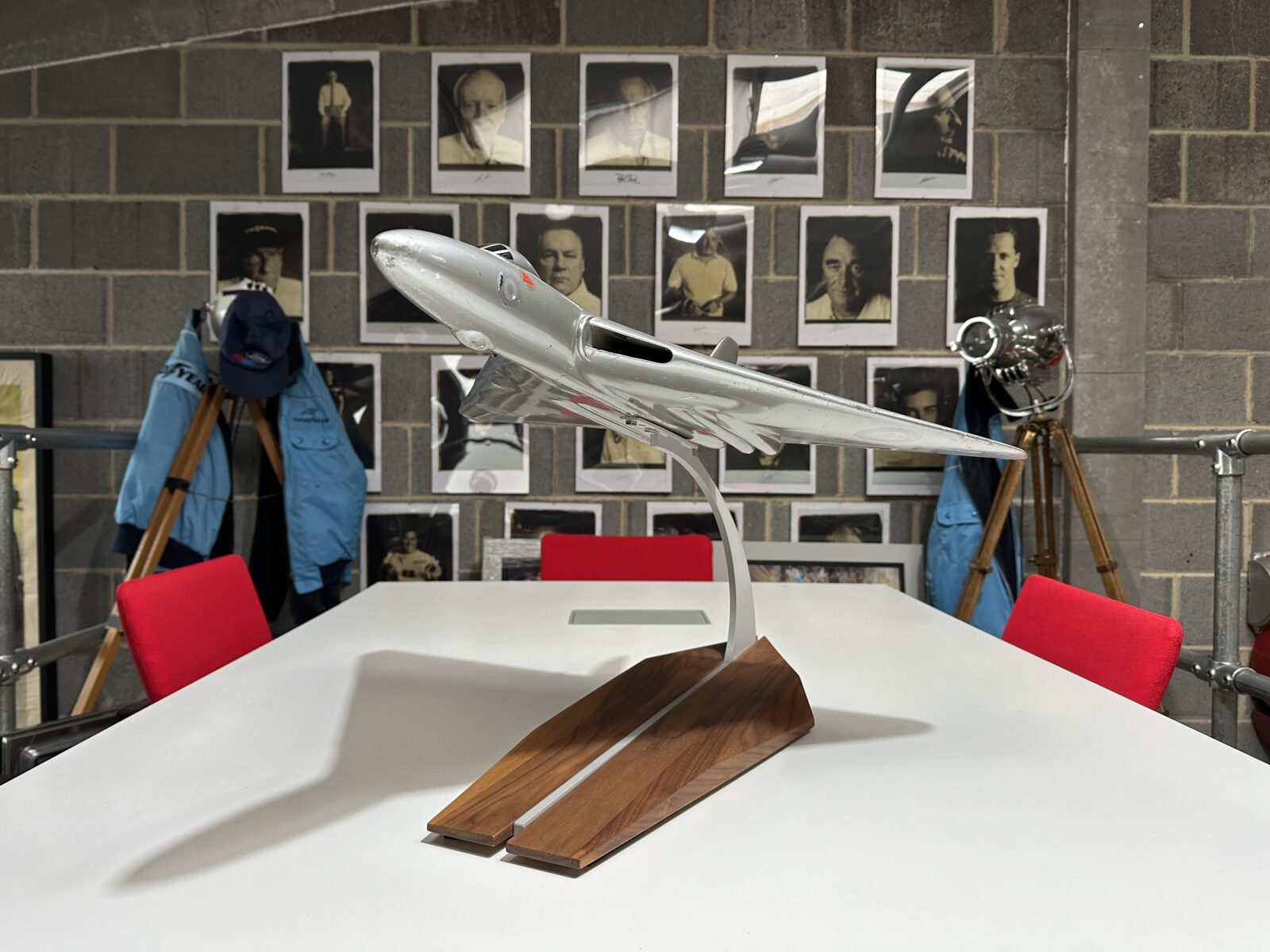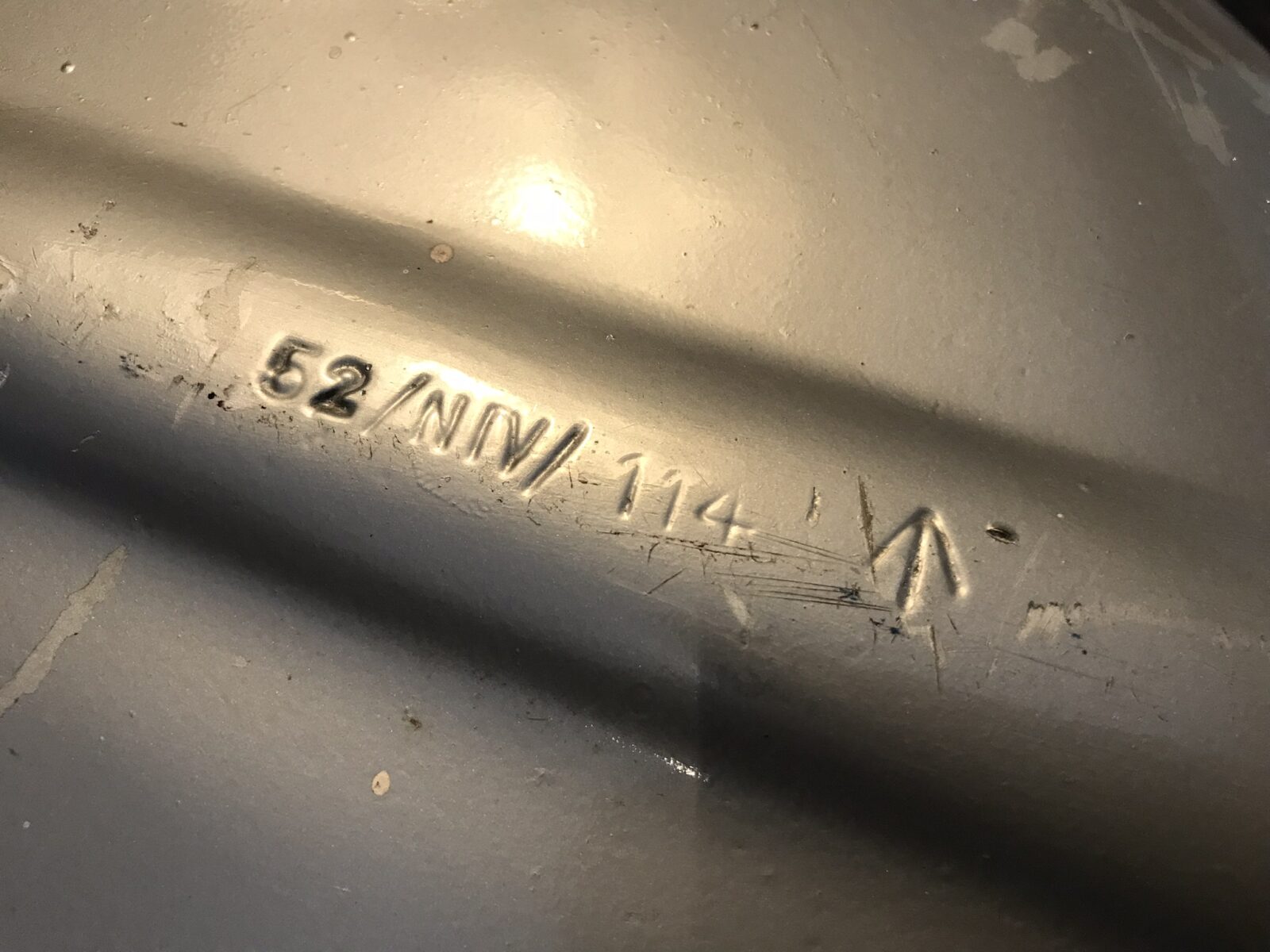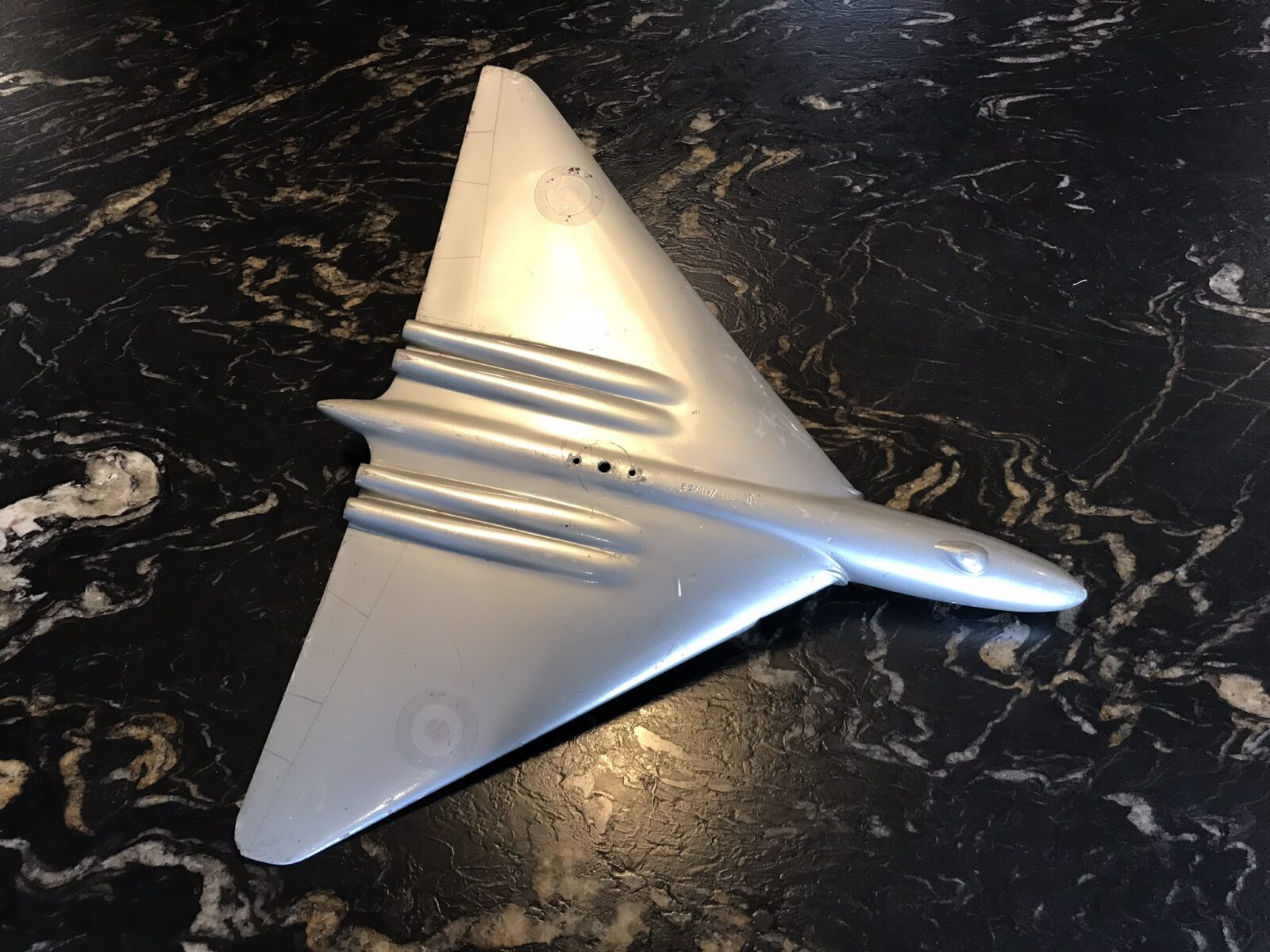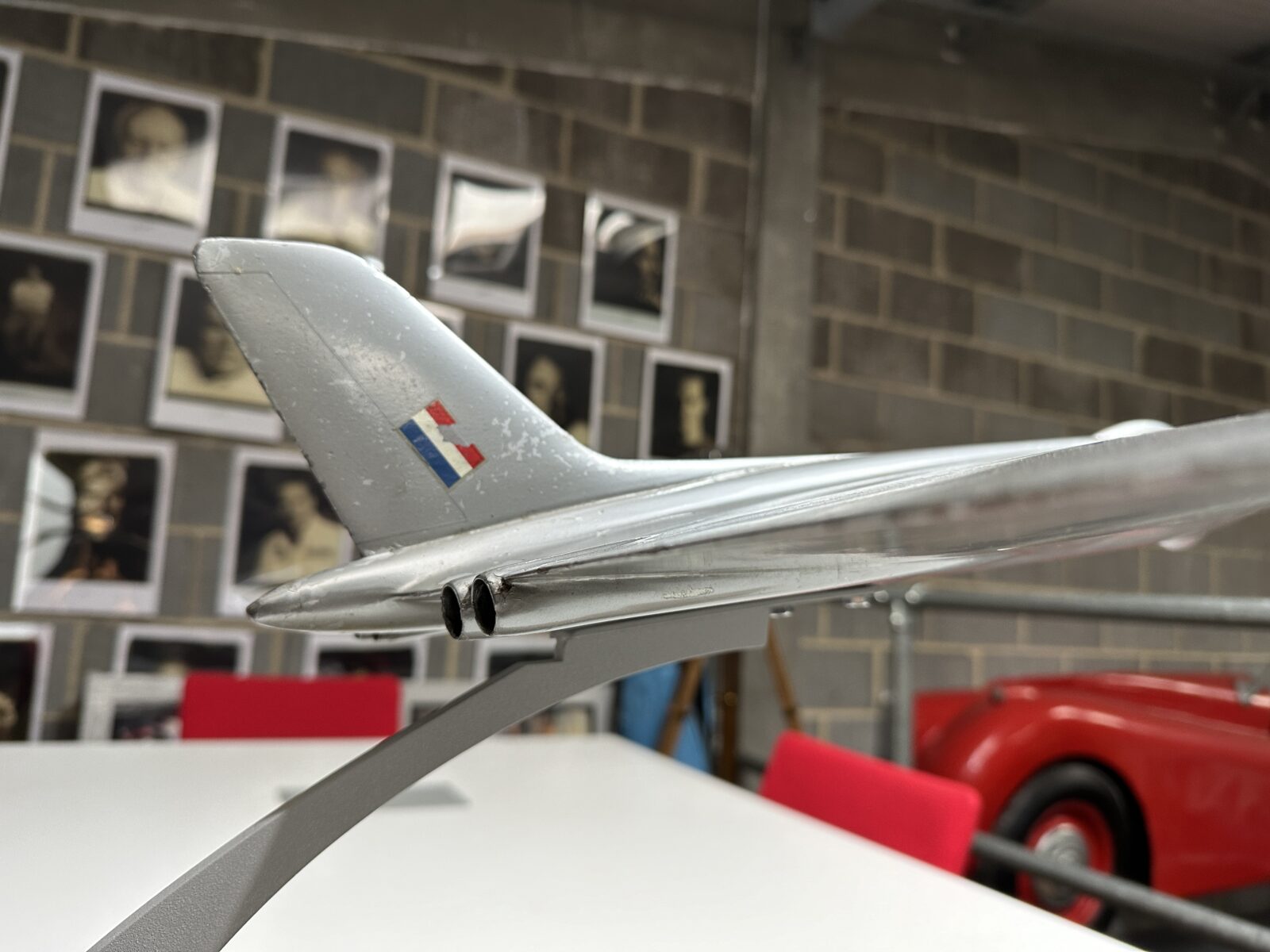 Magnificent and original 1950s painted cast metal alloy Avro Vulcan delta Wing 'V' bomber in RAF livery.
By the renowned model making firm of Westway Models.
A scale model of the delta wing subsonic jet bomber, operated by the Royal Air Force from 1953 until 1984.
The model bears Air Ministry numbers to the underside, and is displayed on a simple cantilevered base, allowing the model to be tilted through 45 degrees.
The Vulcan was part of the RAF's V bomber force, which fulfilled the role of nuclear deterrence against the Soviet Union during the Cold War. It was also used in a conventional bombing role during the Falklands conflict with Argentina. One example, XH558, was recently restored for use in display flights and commemoration of the employment of the aircraft in the Falklands conflict.
Mounted on a custom made walnut and powdercoated steel base.
Wingspan: 24 inches (61 cms), overall length: 23 inches (58 cms).
Enquire