Frederick Gordon Crosby (1885-1943) – Mongins Crash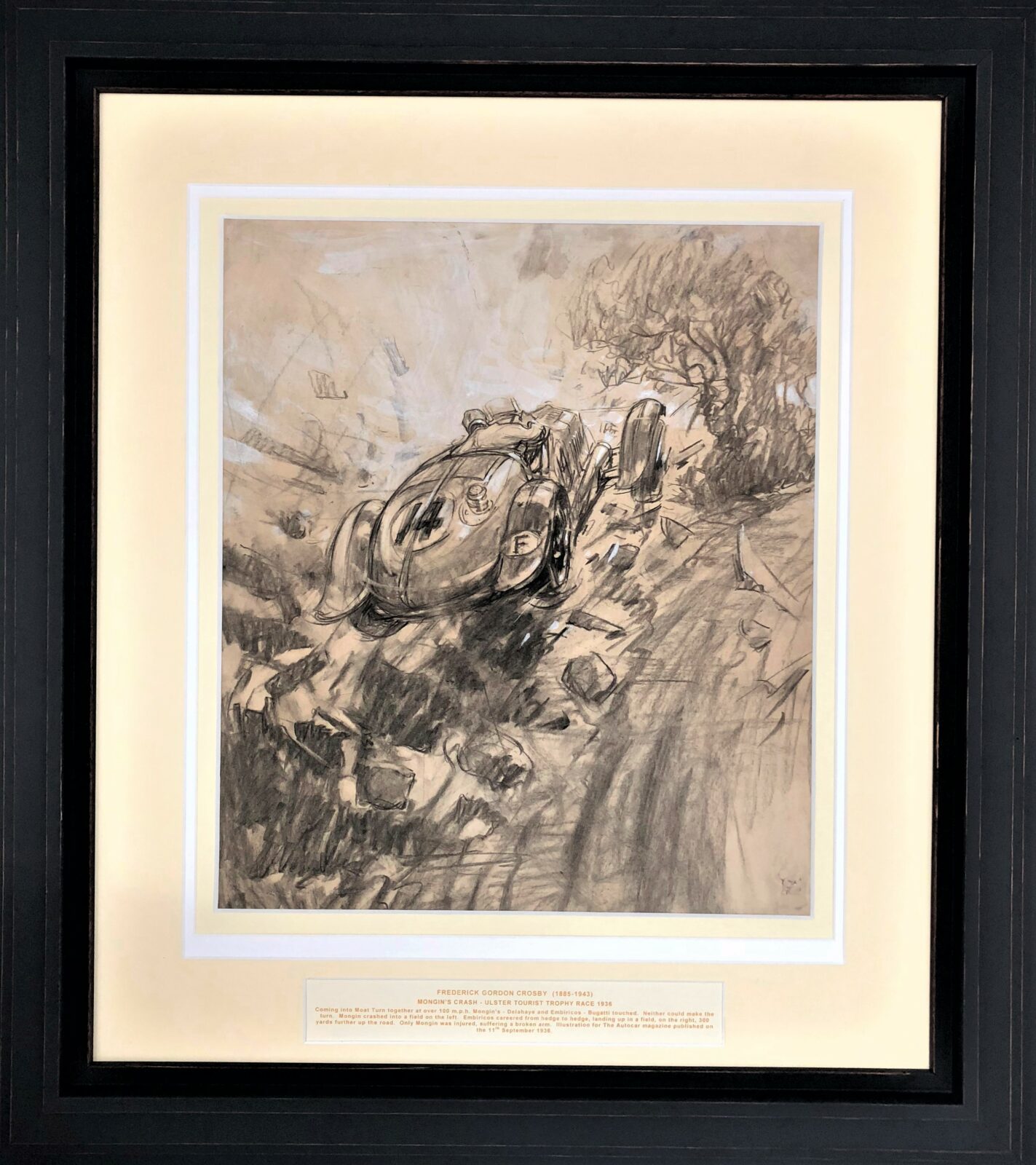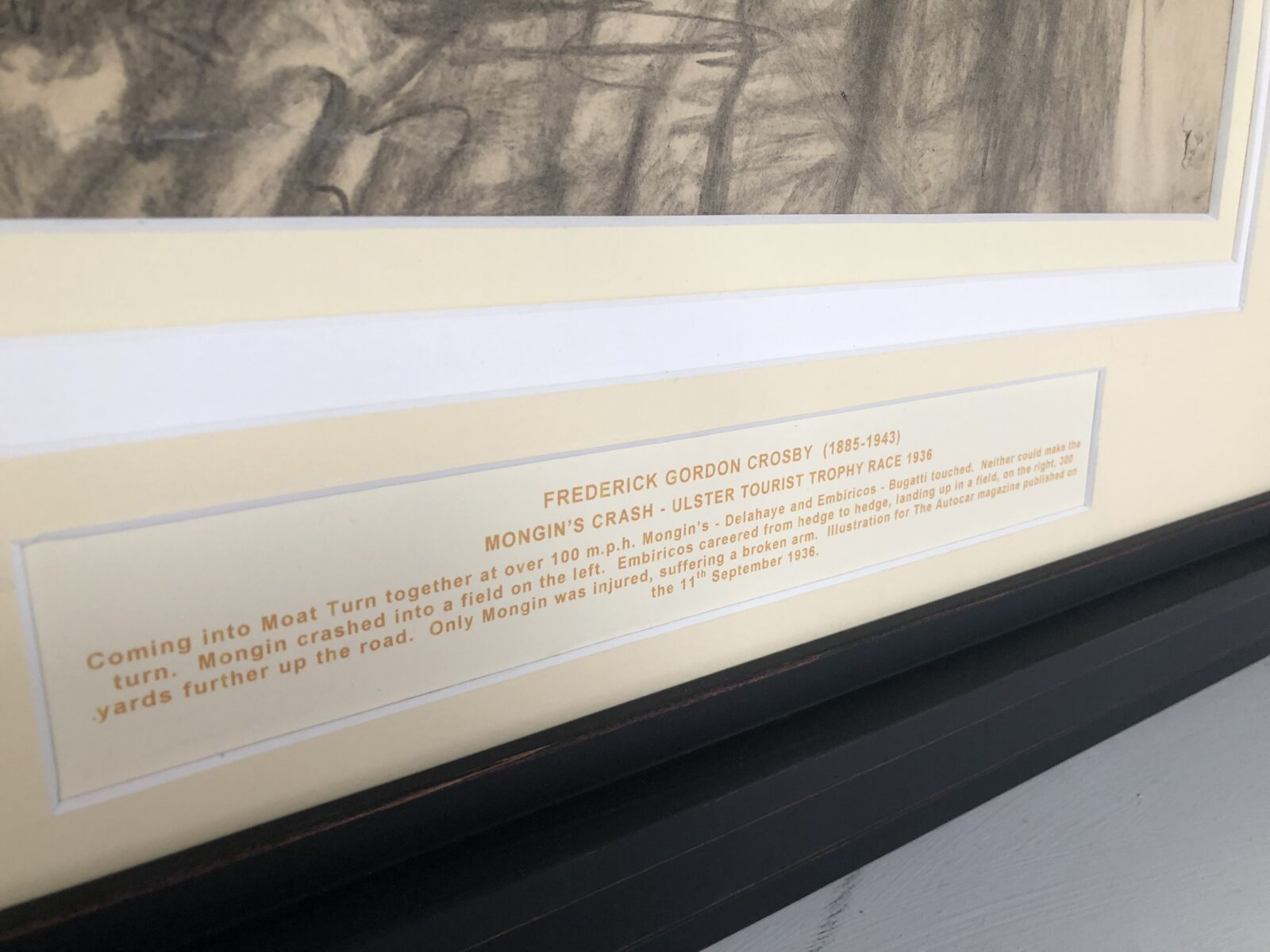 A fabulous drawing on artists' board depicting the 1936 Ulster Tourist Trophy Race – Coming into Moat Turn together at over 100 m.p.h……..Mongins – Delahaye and Embiricos – Bugatti touched. Neither could make the turn. Mongin crashed into a field on the left. Embiricos careered from hedge to hedge. landing up in a field, on the right, 300 yards further up the road. Only Mongin was injures, suffering a broken arm.
Published in the Autocar Magazine on the 11th September 1936
Framed with a triple stepped acid-free mount with a gold detail, black oak frame.
External frame size: 70 x 79 cm.
Enquire