Frederick Gordon Crosby (1885-1943) – Epic Last Laps Number 4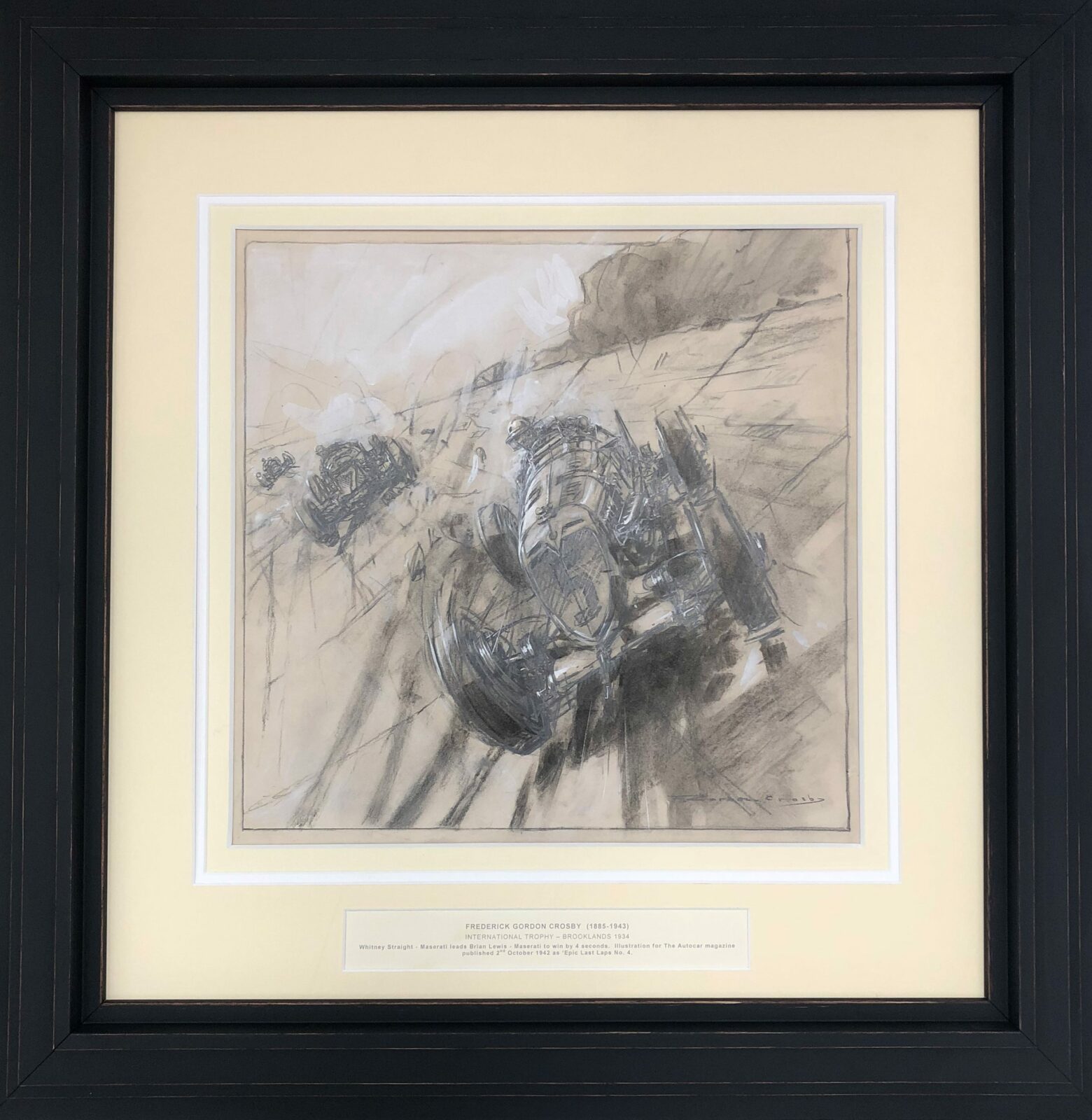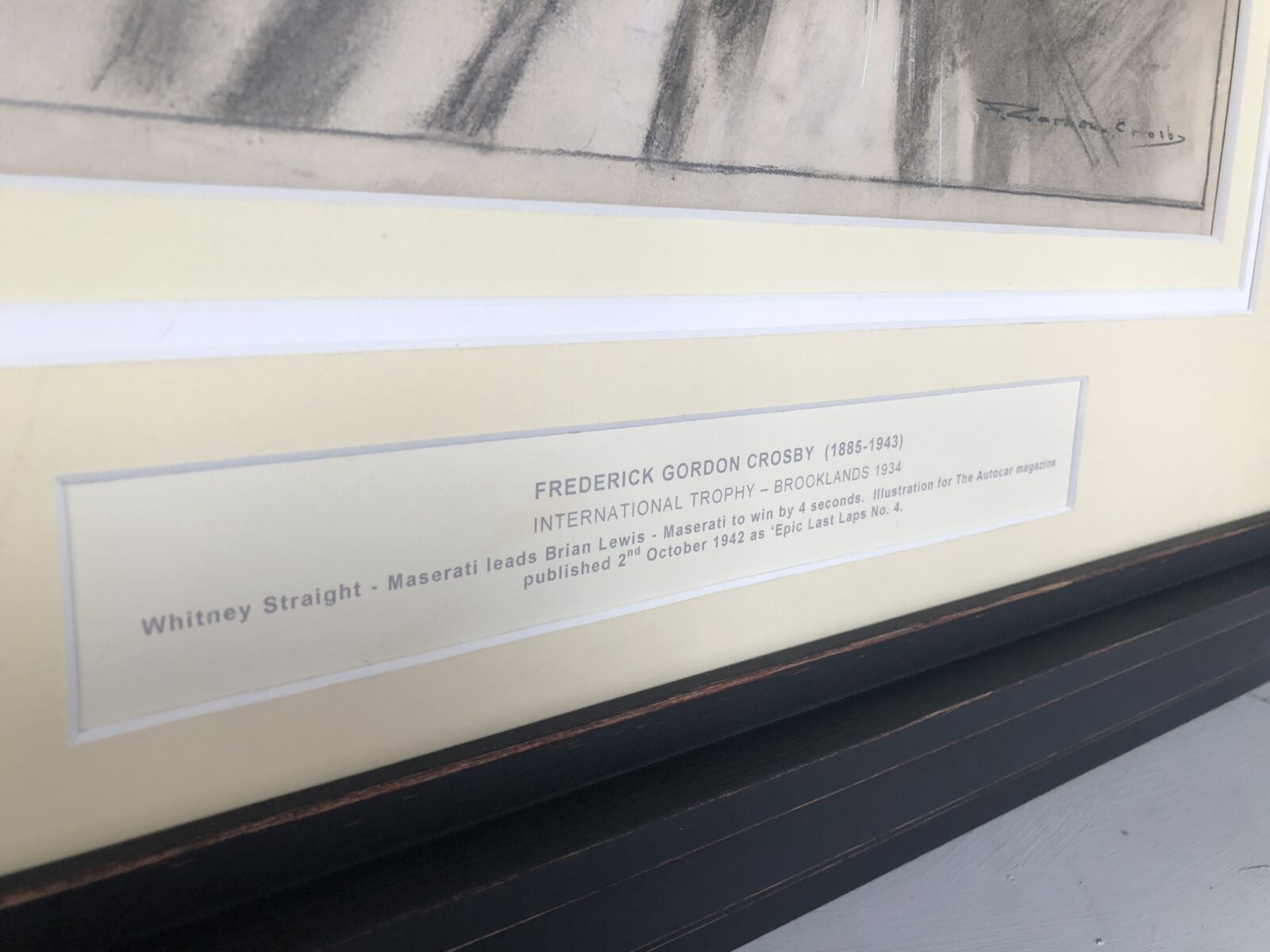 A fabulous drawing on artists' board depicting the 1934 Brooklands International Trophy, Whitney Straight – Maserati leads Brian Lewis – Maserati win by 4 seconds.
Published in the Autocar Magazine on the 2nd October 1942 as Epic Last Laps Number 4
Signed 'F. Gordon Crosby'
Framed with a triple stepped acid-free mount with a gold detail, black oak frame.
External frame size: 70 x 72 cm.
Enquire