Ferrari Tipo 500 / F2 by Toschi, 1952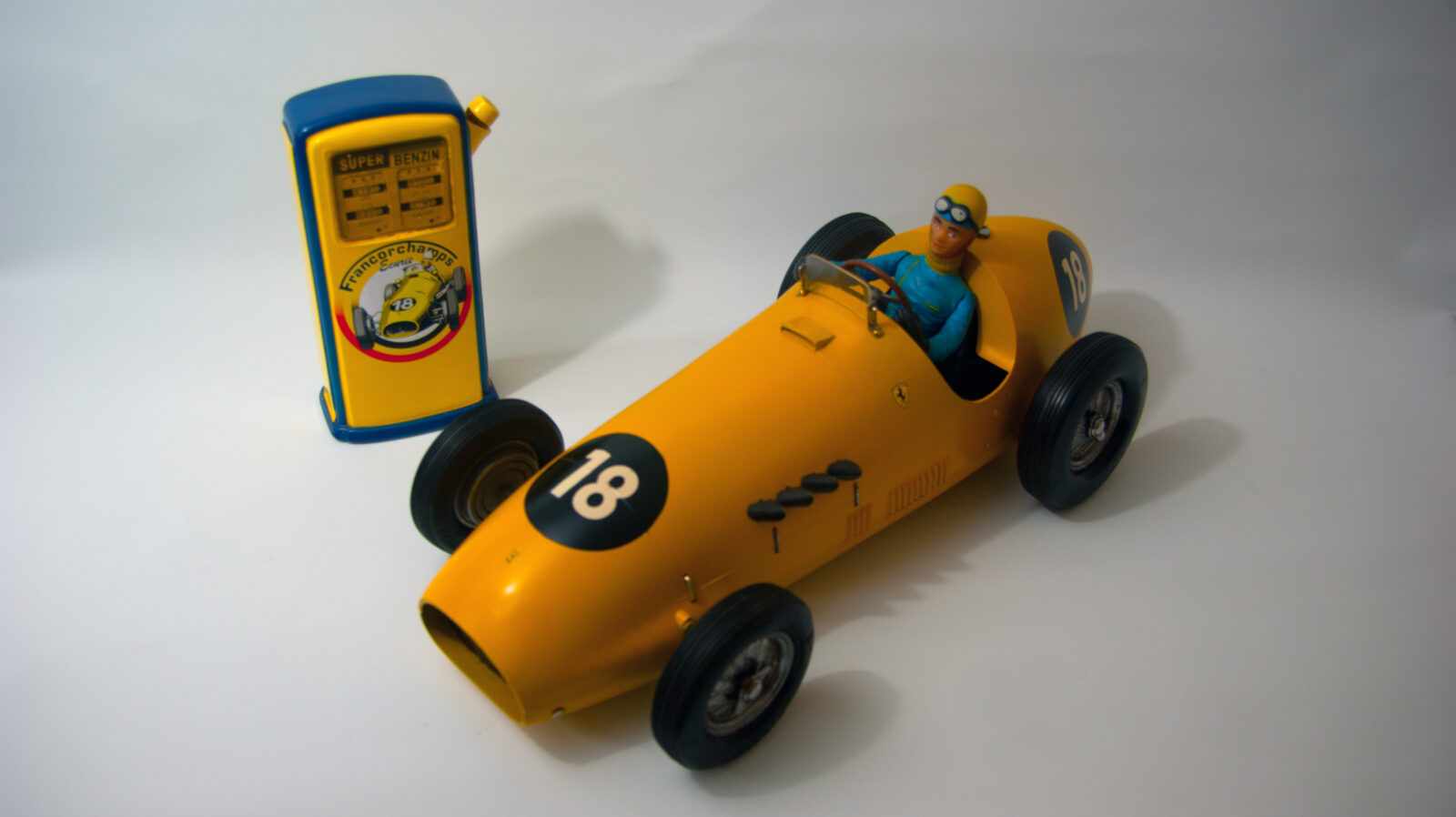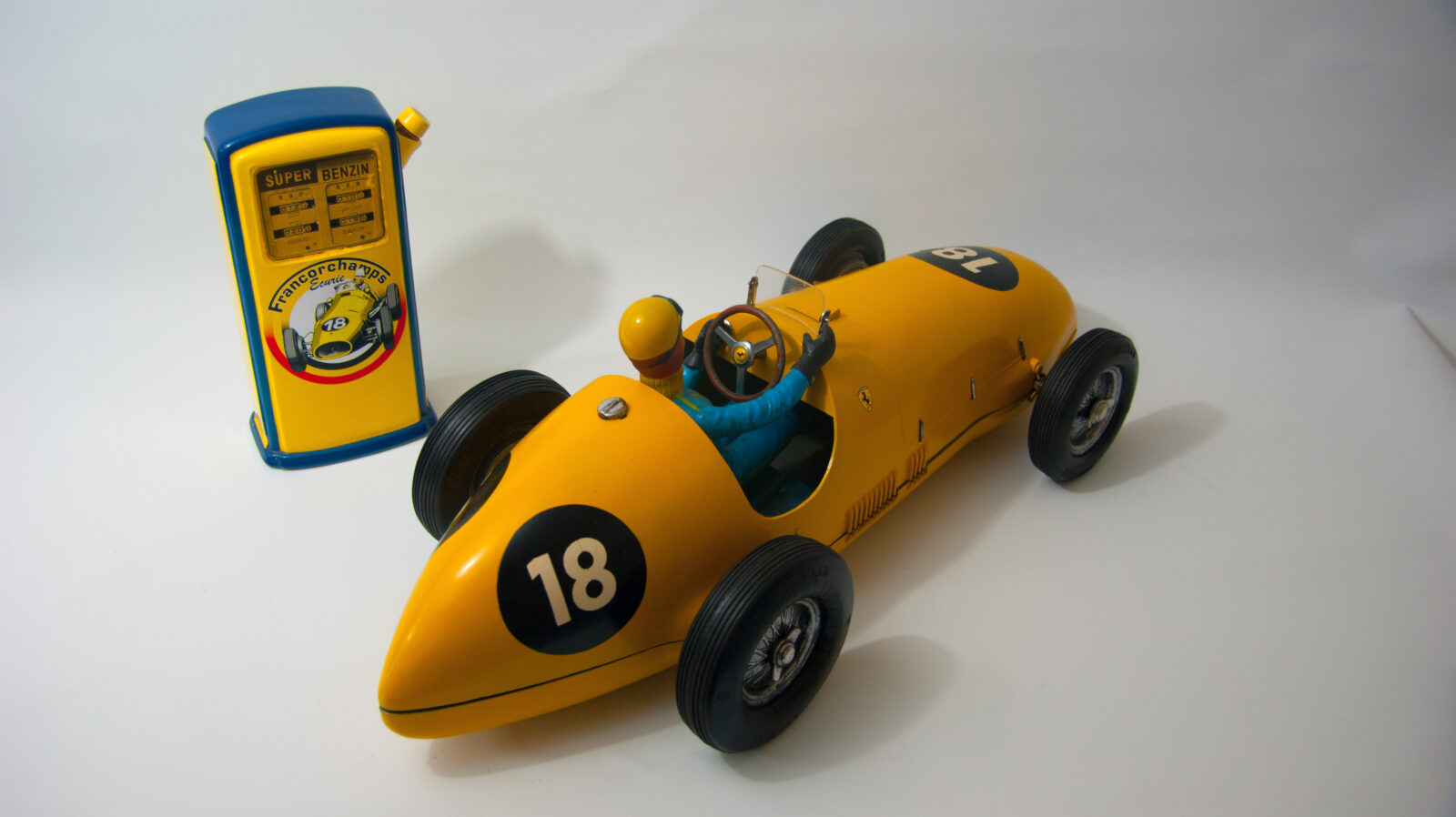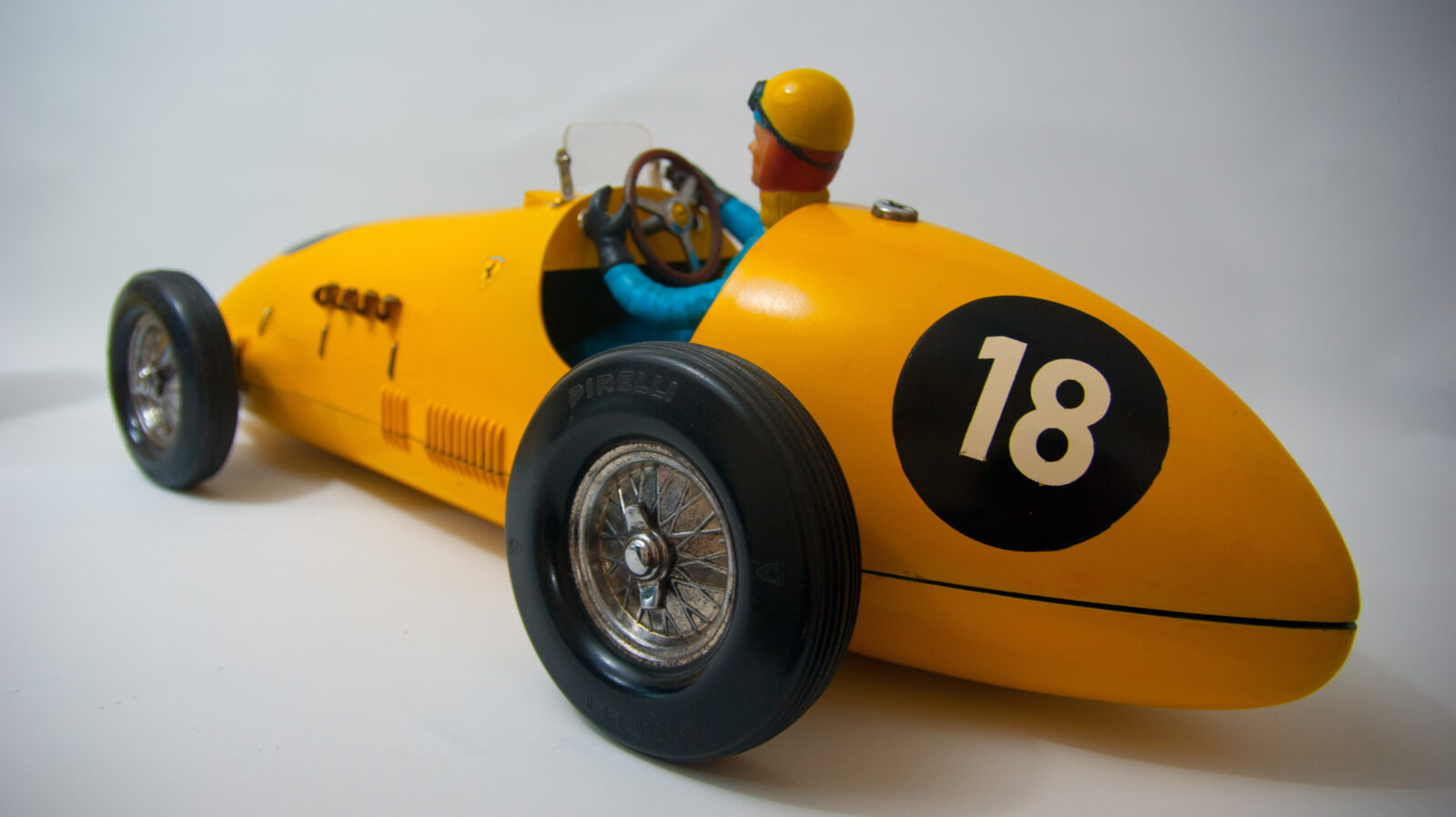 A fabulous Ferrari Tipo 500/F2 by Toschi, 1952: 
During the 1952 season Alberto Ascari and his Ferrari F500 F2 were in a class of their own, he dominated the world championship, winning every race that year.
Over 1952 and 1953 he took nine straight Grand Prix victories and it was not until the middle of 1953 that he lost a race.
He still, however, went on to retain the championship in 1953. In order to celebrate Ferrari and Ascari's achievements, in 1953 the Italian company Toschi teamed up with Ferrari. They commissioned the model makers Marchesini (Marchesini Luigi Bologna – M.L.B.), to build a 1:6 scale model of the F500.
The body of the car consisted of two die-cast metal alloy shells (top and bottom sections produced by Fonderpress), arranged so that the inside of the car could originally house a bottle of Toschi liqueur and the drivers seat carry a small bottle of cherries preserved in liqueur.
The model was also supplied with assembly instructions and a rubber band powered engine that could be mounted in the car to provide power.
These generous promotional gifts were given to racing drivers, celebrities of the day and favoured customers.
Our model is restored and repainted in FRANCORCAMPS team colours with the race number 18, victorious of the grand prize of the AVUS in 1953 driven by JACQUES SWATERS creator of the stable and the famous garage FRANCORCHAMPS
Marked Internally: Fonderpress
Marked externally: Toschi Vignola Brevettato M.L.B Made in Italy
Dimensions: 55 cm/21½ inches (length) x 24 cm/9½ inches (width) 
Enquire