Dicing at Casino Square – Deluxe Giclee Canvas Artwork by Alfredo de la Maria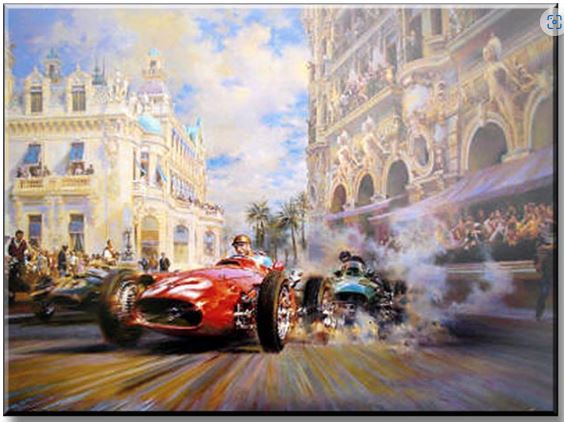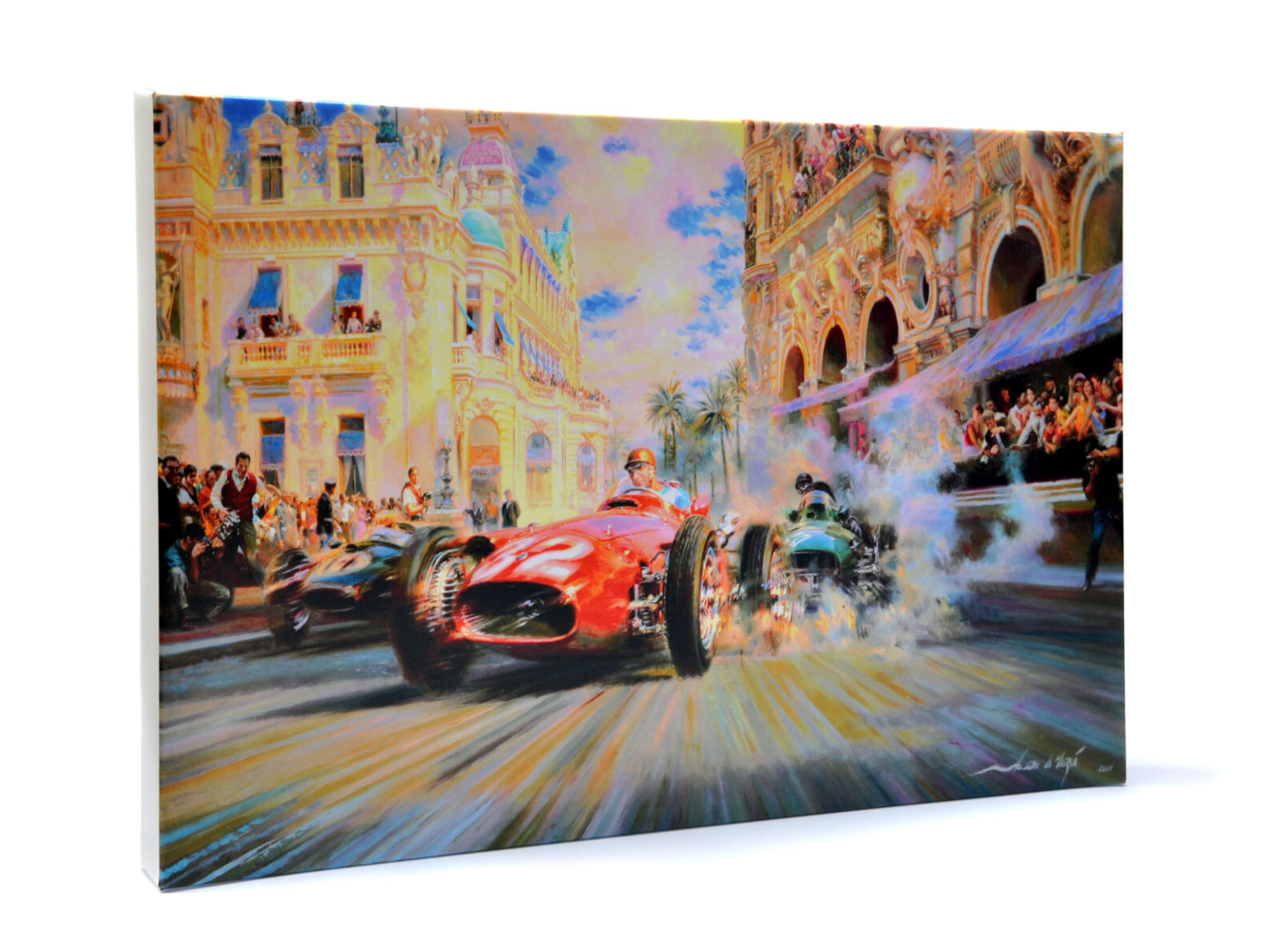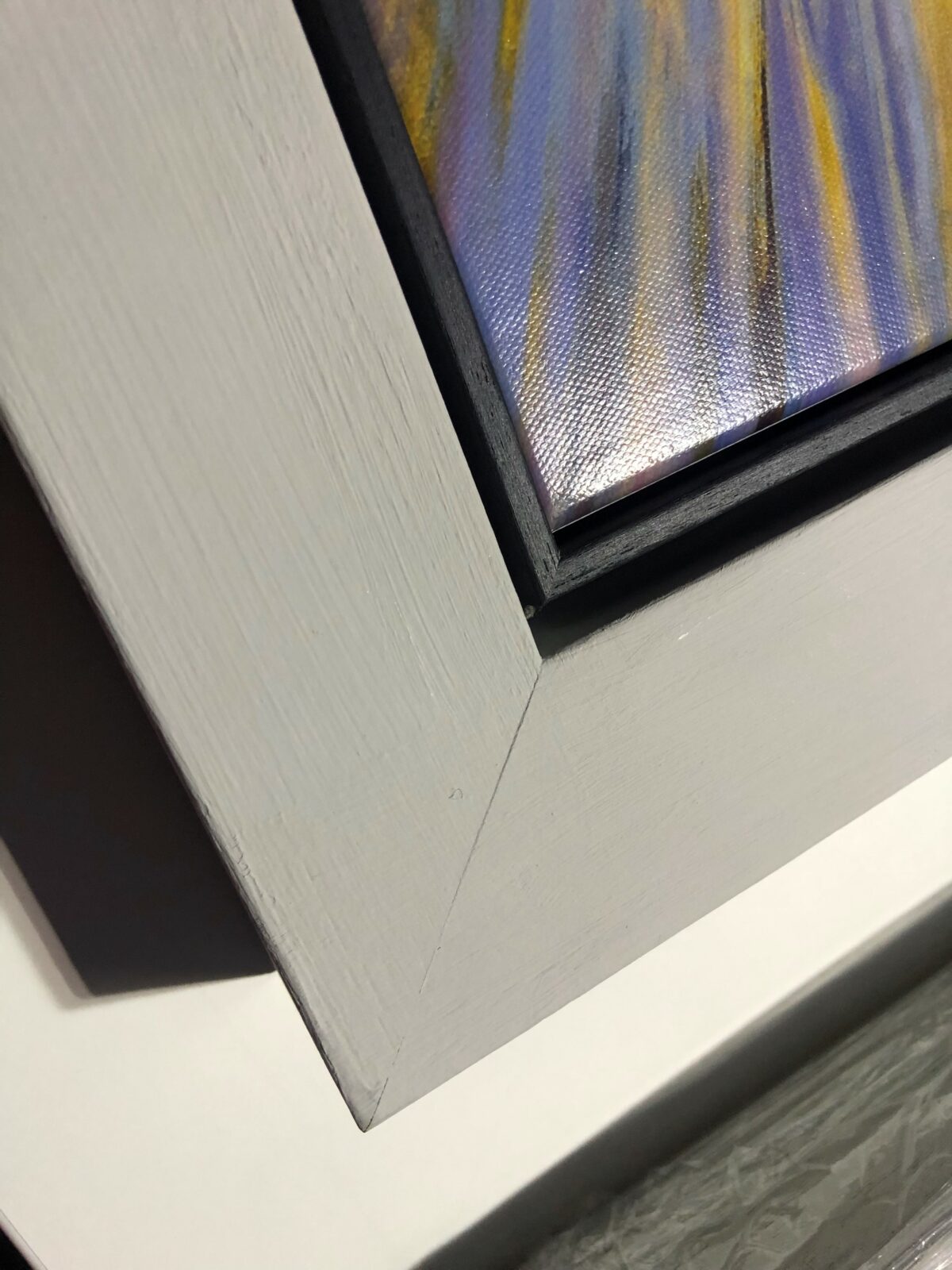 Dicing at Casino Square – Deluxe Giclee Canvas Artwork by Alfredo de la Maria
1957 Monaco Grand Prix, on May 19th.
Fangio races to victory in No. 32.
Deluxe Giclee stretched canvas artwork, hand-finished with lustre protective coating for deep colours and intense realism.
Depicts Juan Manuel Fangio in the Maserati 250F leads Tony Brooks in the Vanwall and Jack Brabham in the little Cooper-Climax as they hurtle through Casino Square.
Fangio ultimately wins by some 26 seconds from Brooks, to give Naserati their second consecutive Monaco victory, Stirling Moss having won in 1956 in his 250F.
Having also won in Argentina, Fangio is well on the way to his record-breaking fifth F1 World Championship title.
660 x 415mm canvas size
795 x 550mm framed
Enquire