Cisitalia Pylon racer – 1947 Porsche Typ 360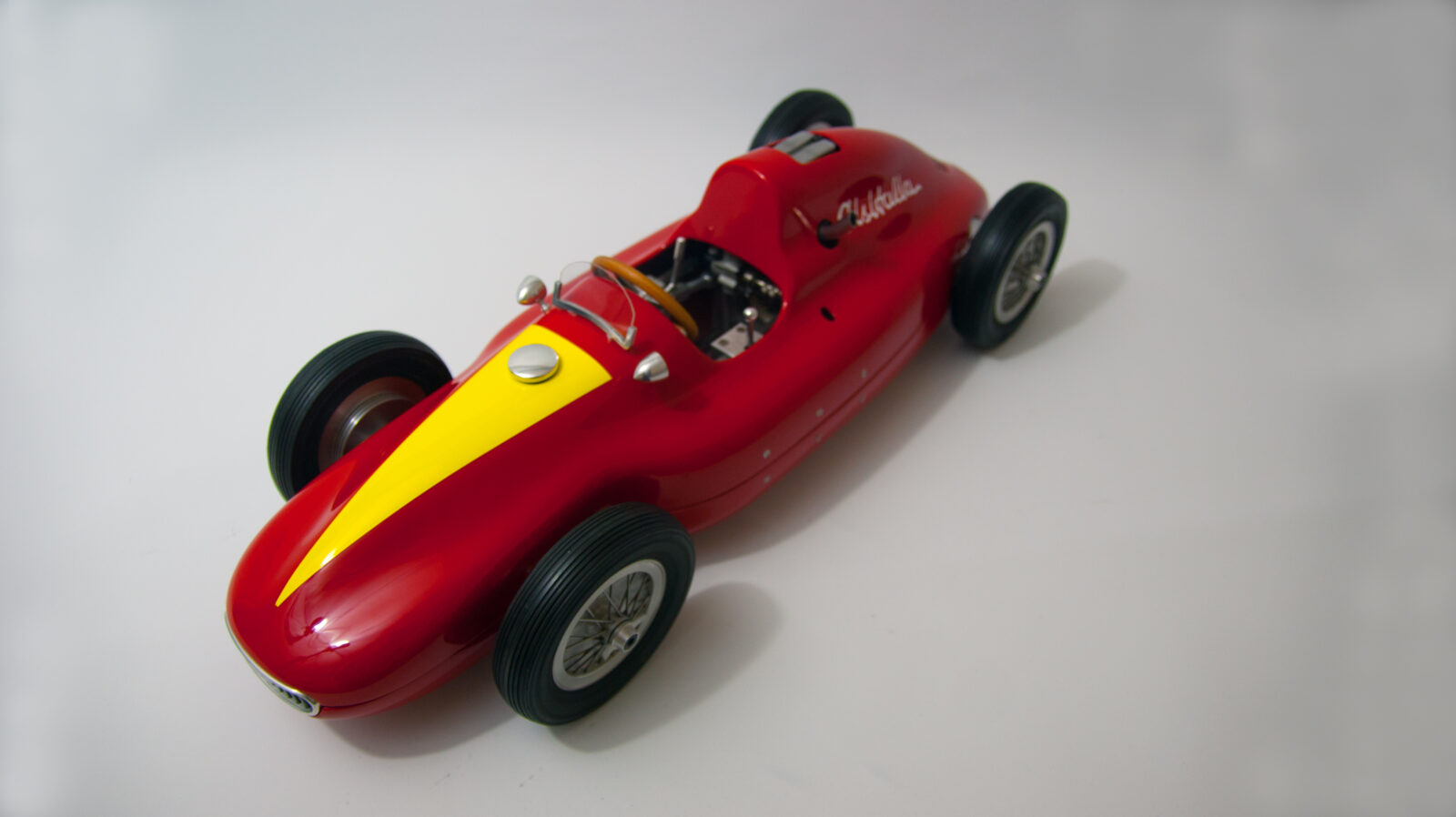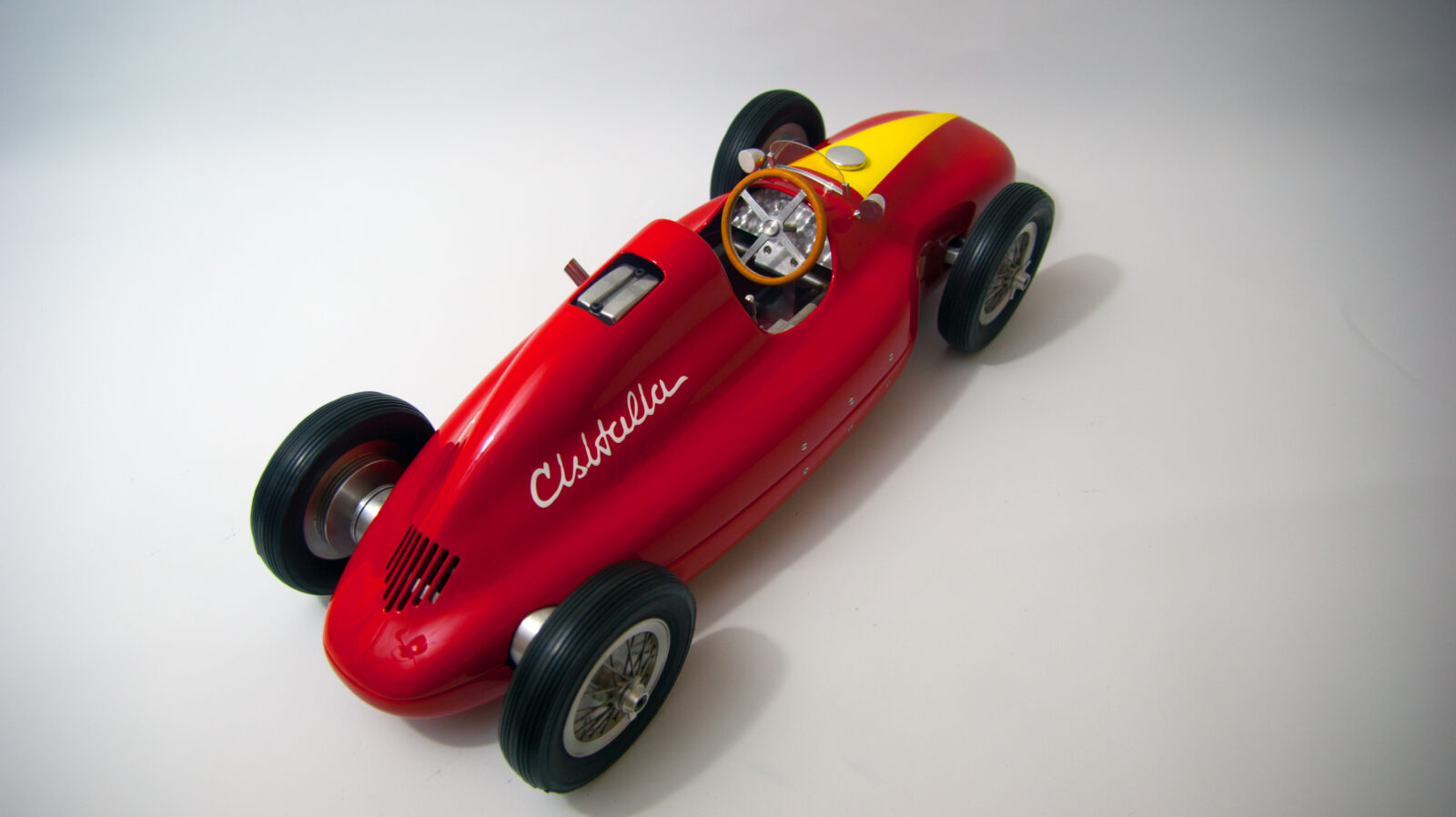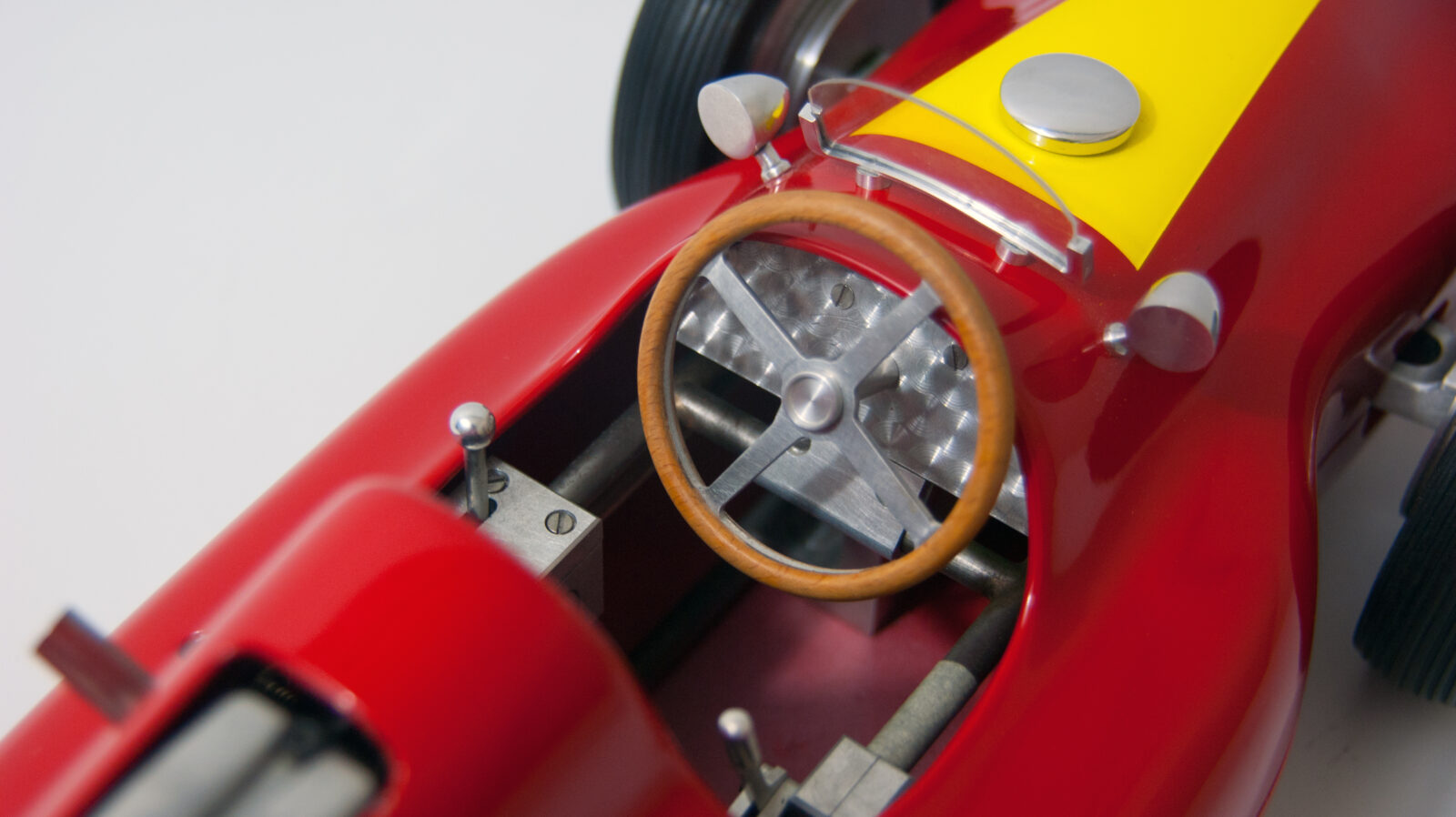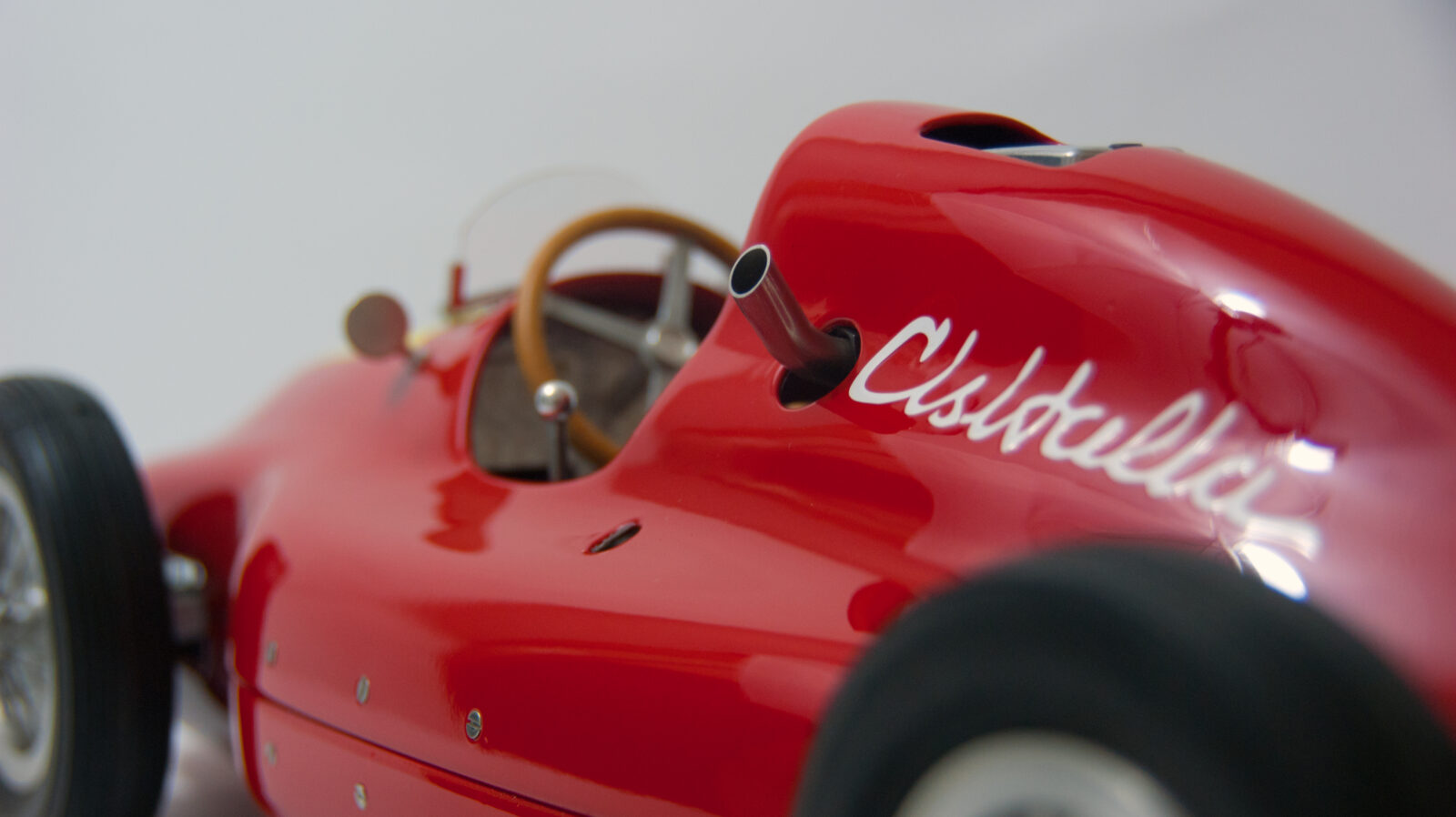 1947 Porsche Typ 360 Cisitalia Pylon racer
One of only two in existence, an extraordinary, large scale Pylon racer with finely constructed cockpit detailing, rubber tyres, exhausts and Plexiglas windscreen, with hand painted Cisitalia logo to the rear chassis.
Length: 19 inches (48 cms).
In 1946 Piero Dusio the Italian soccer player, businessman and racing enthusiast commissioned Porsche to engineer a light-alloy bodied, single seater racing car for his Cisitalia brand. Ahead of its time, the 1.5 litre driver-engaged four-wheel drive Typ 360 never made it past test stage, due to financial setbacks.
Enquire