A fine 1:8 scale model of the 1957 Maserati 250F Juan Manuel Fangio by Javan Smith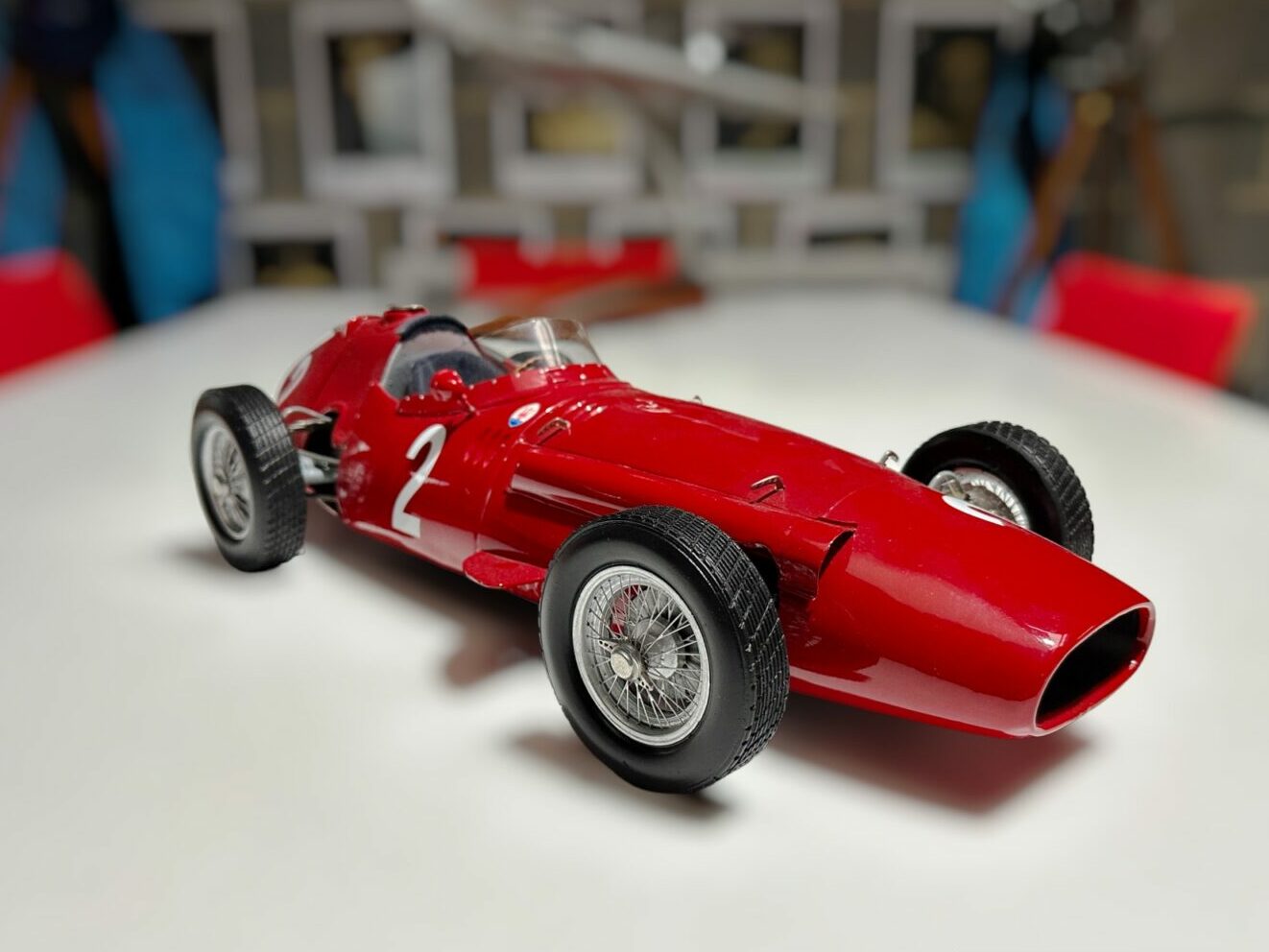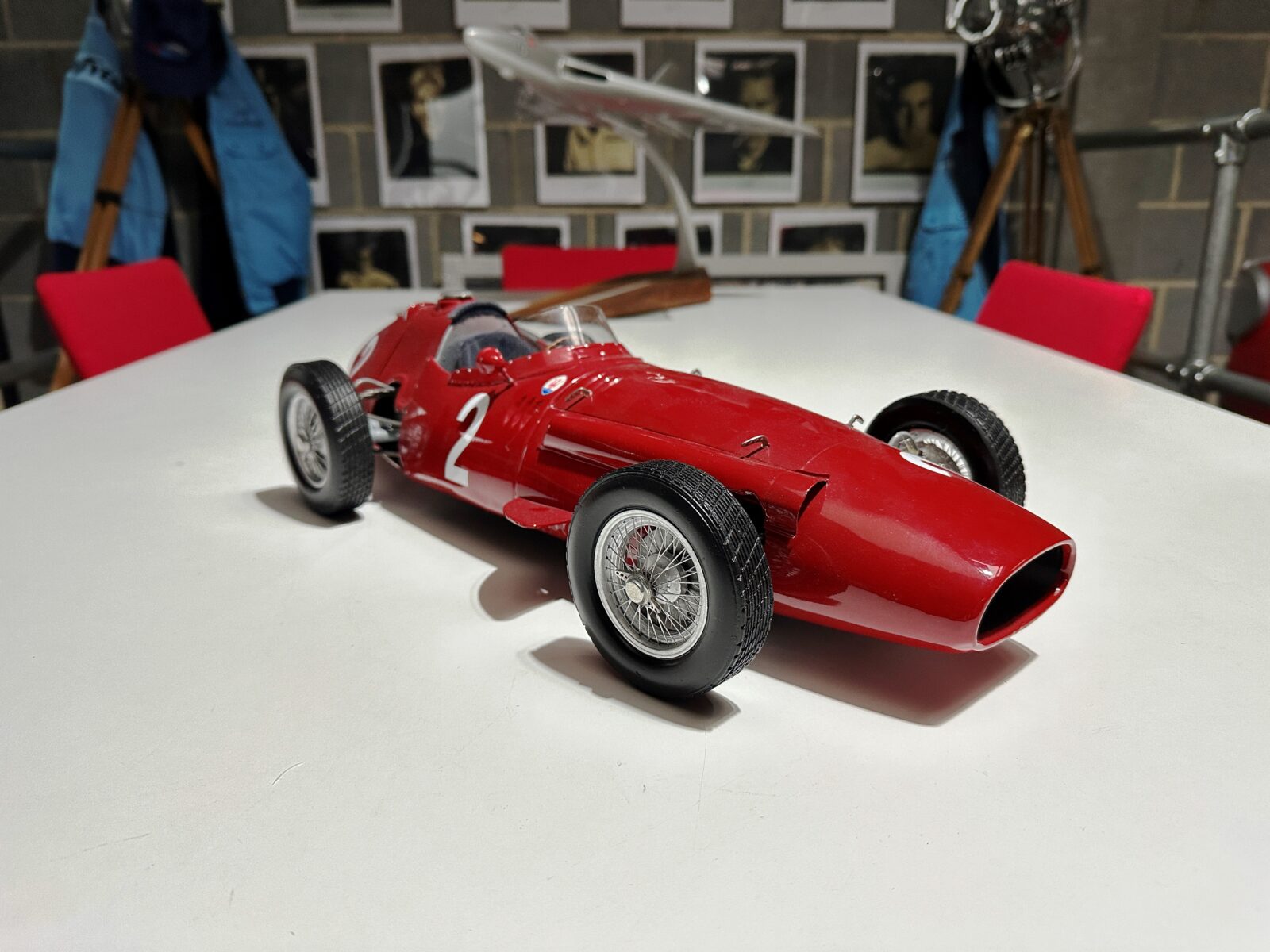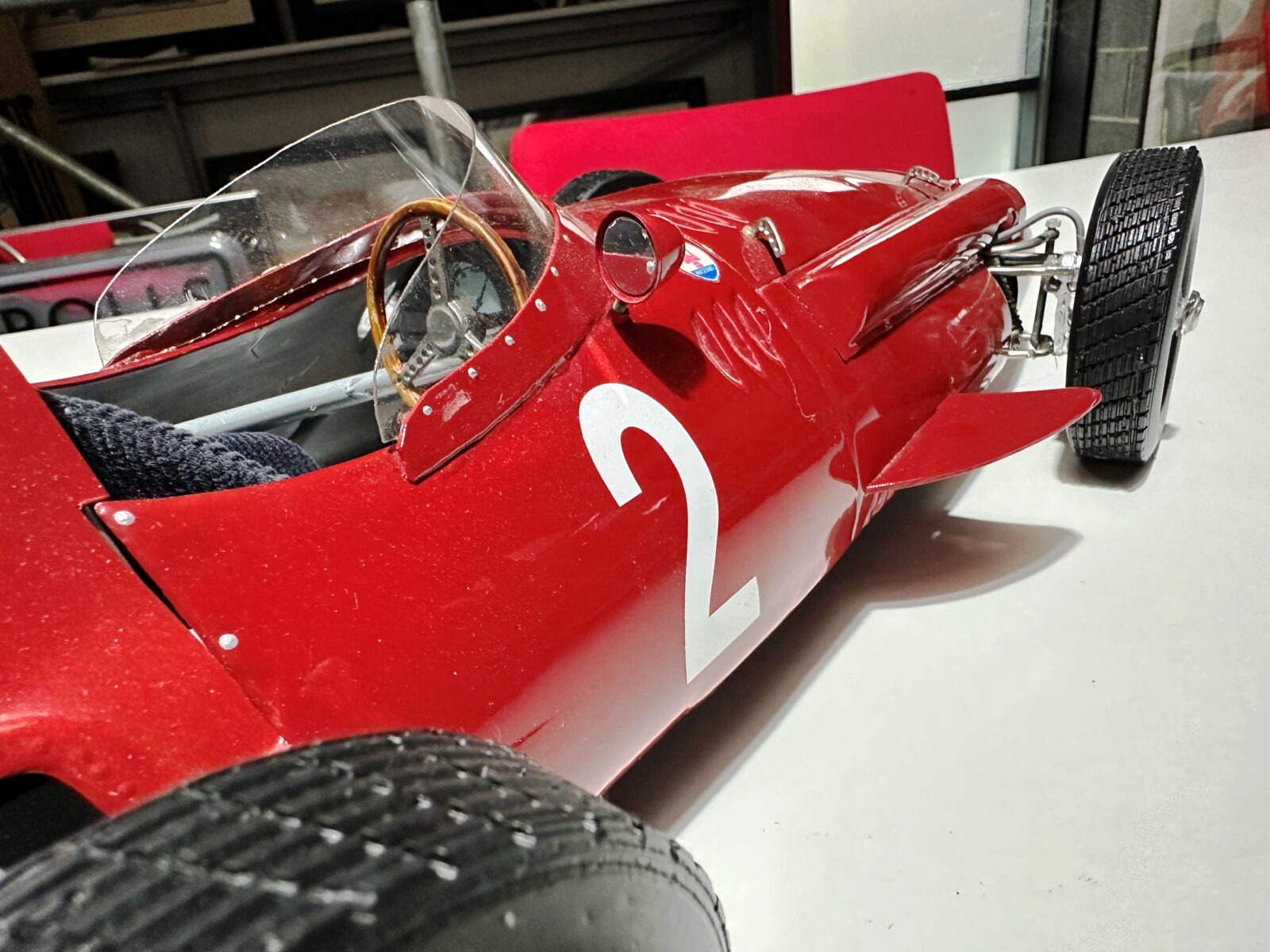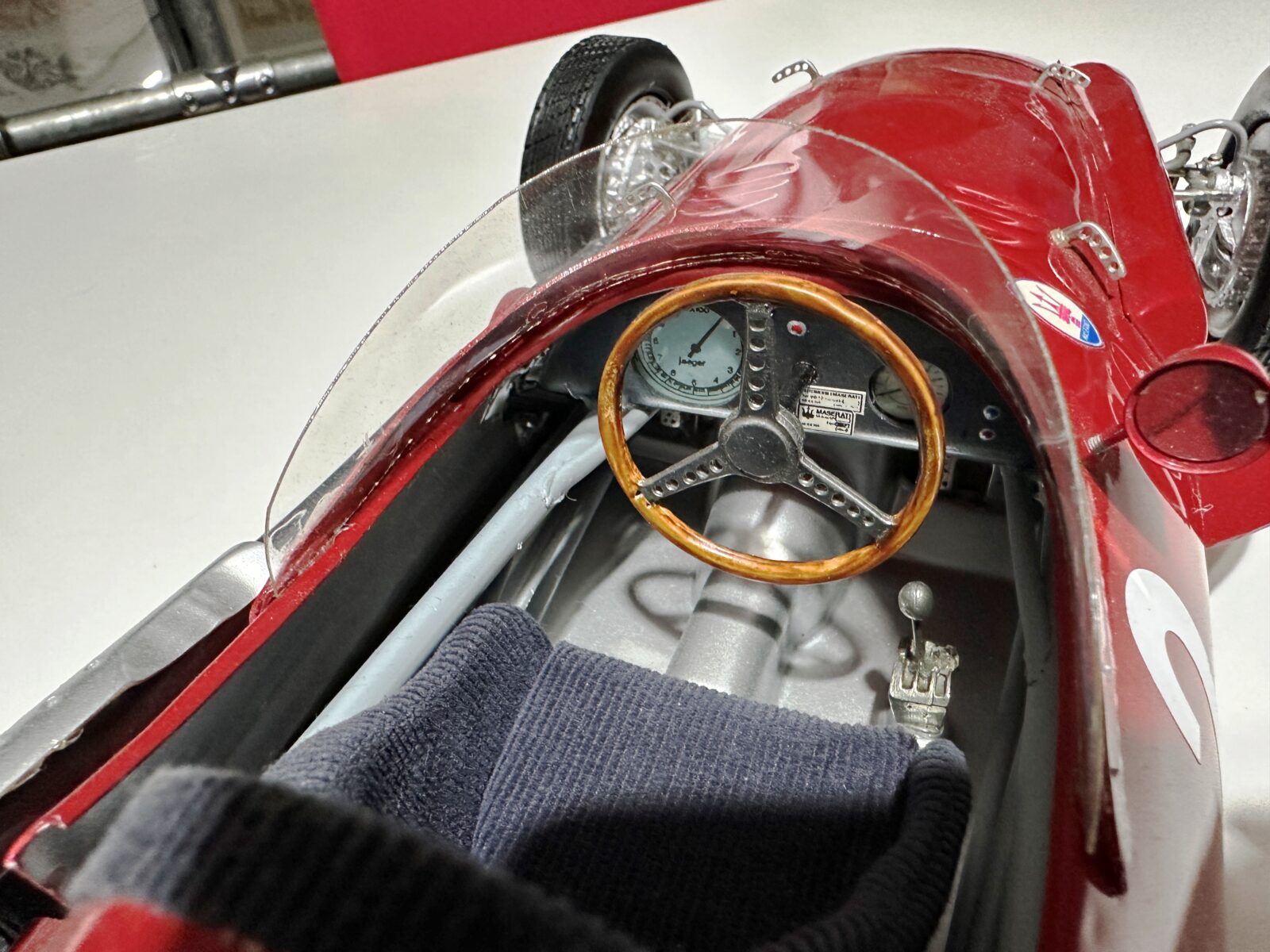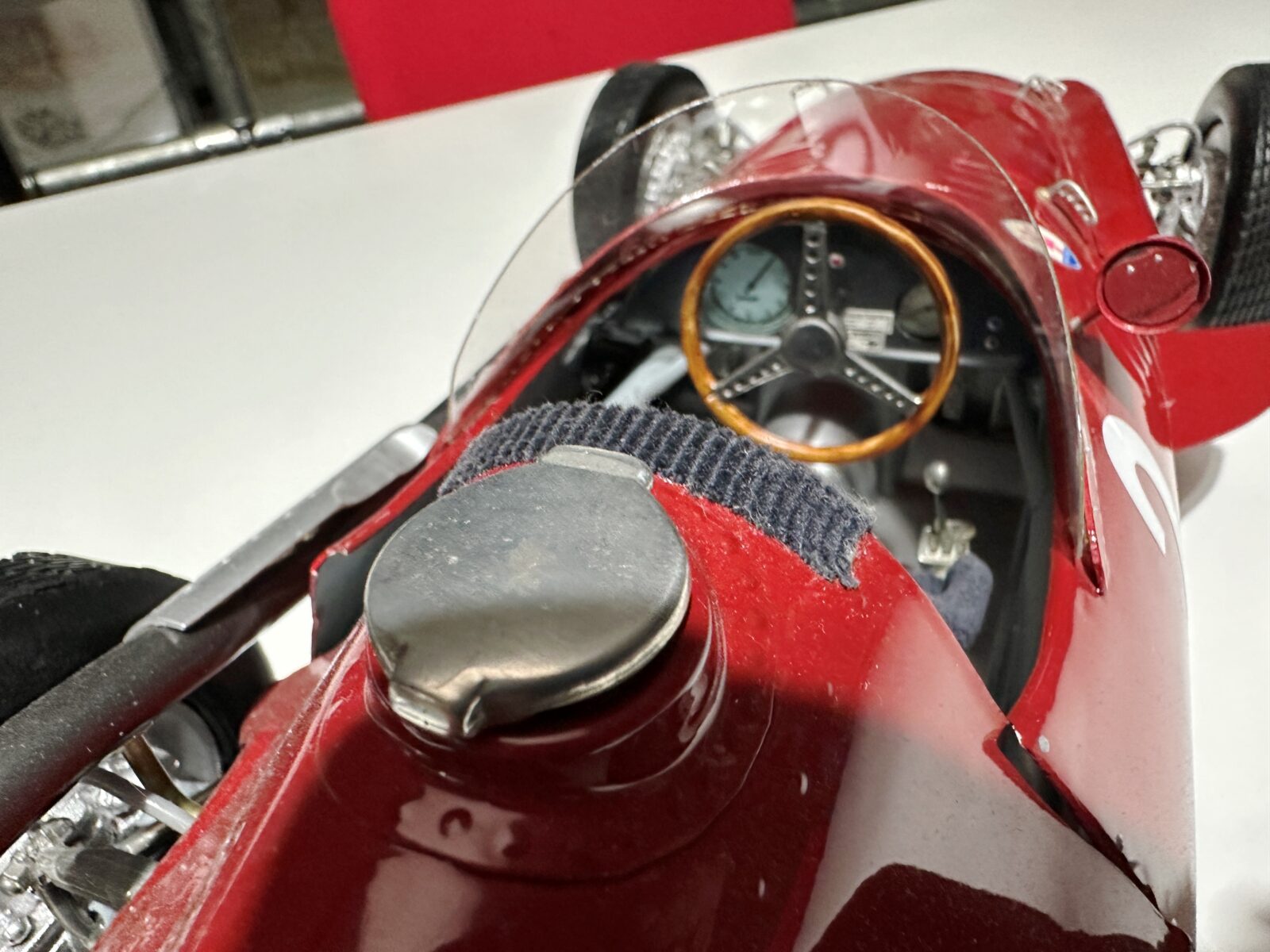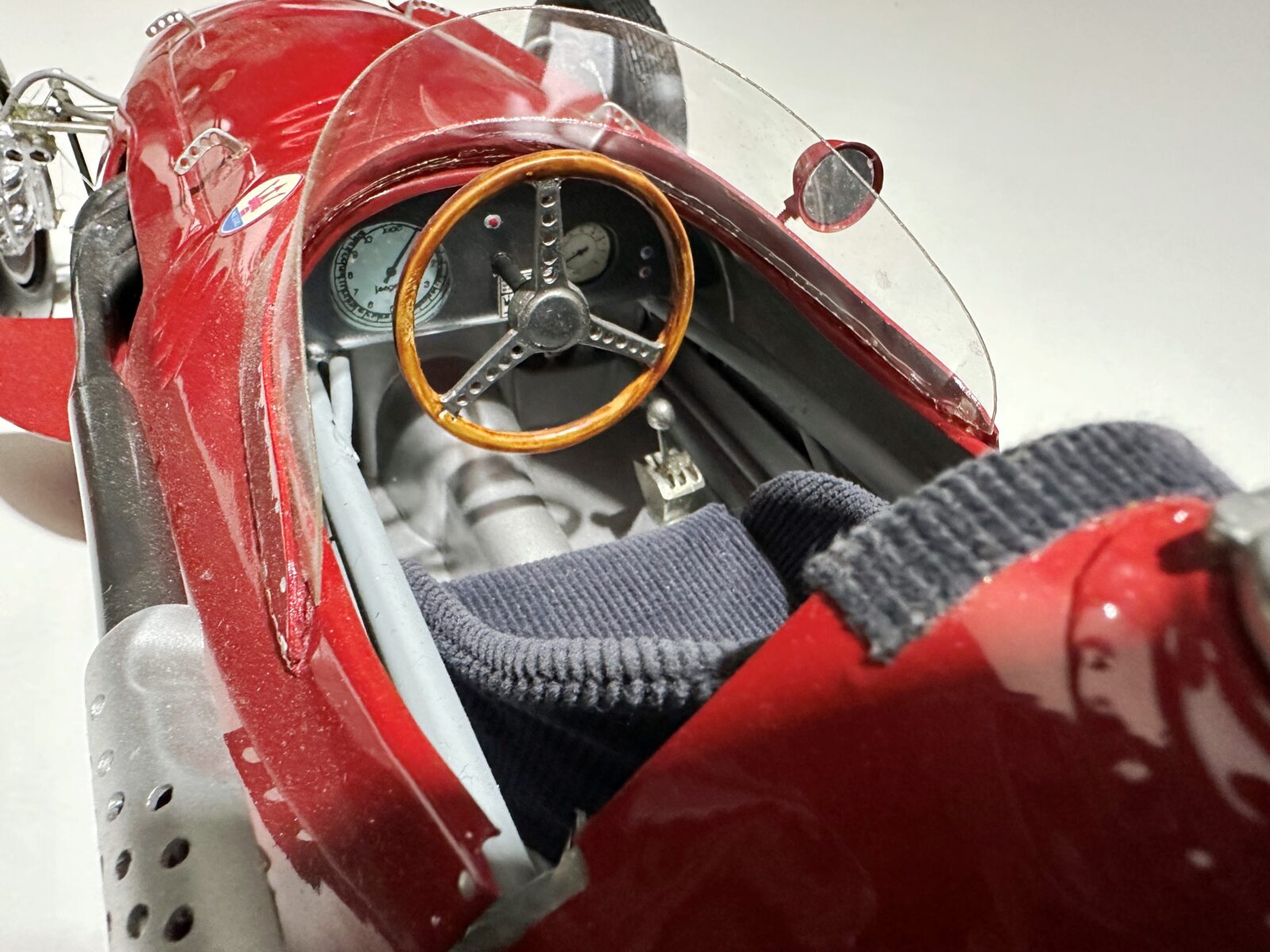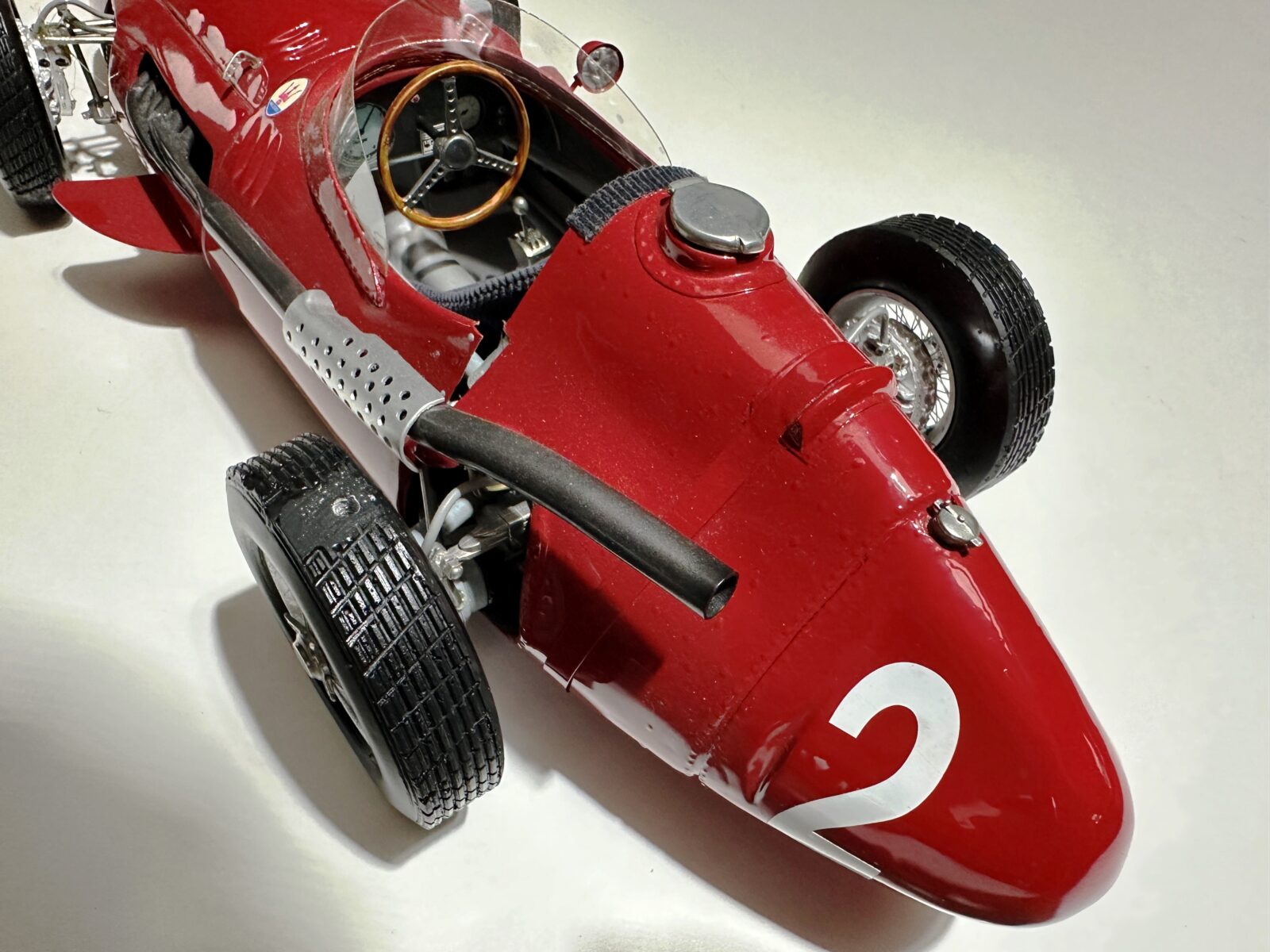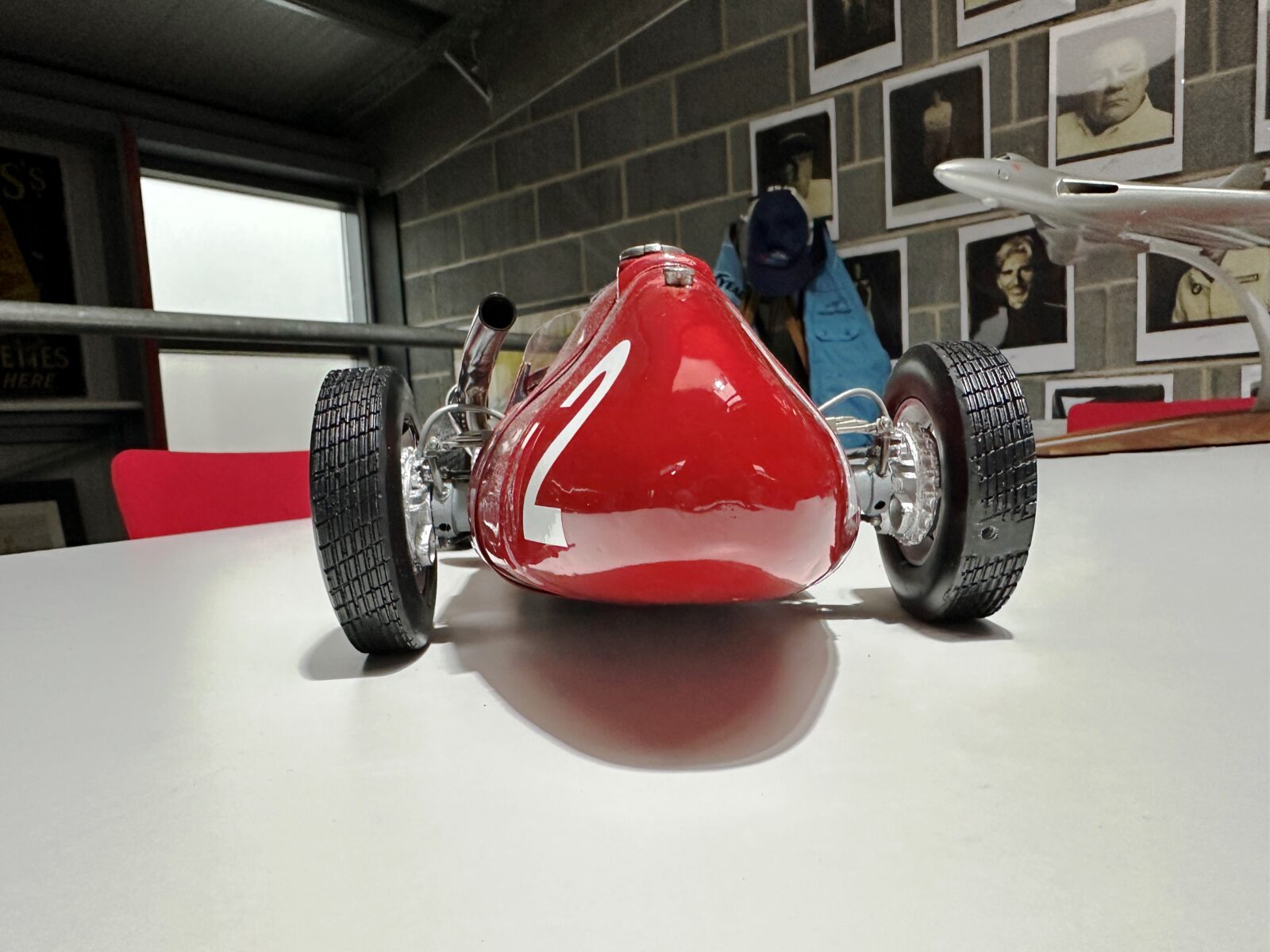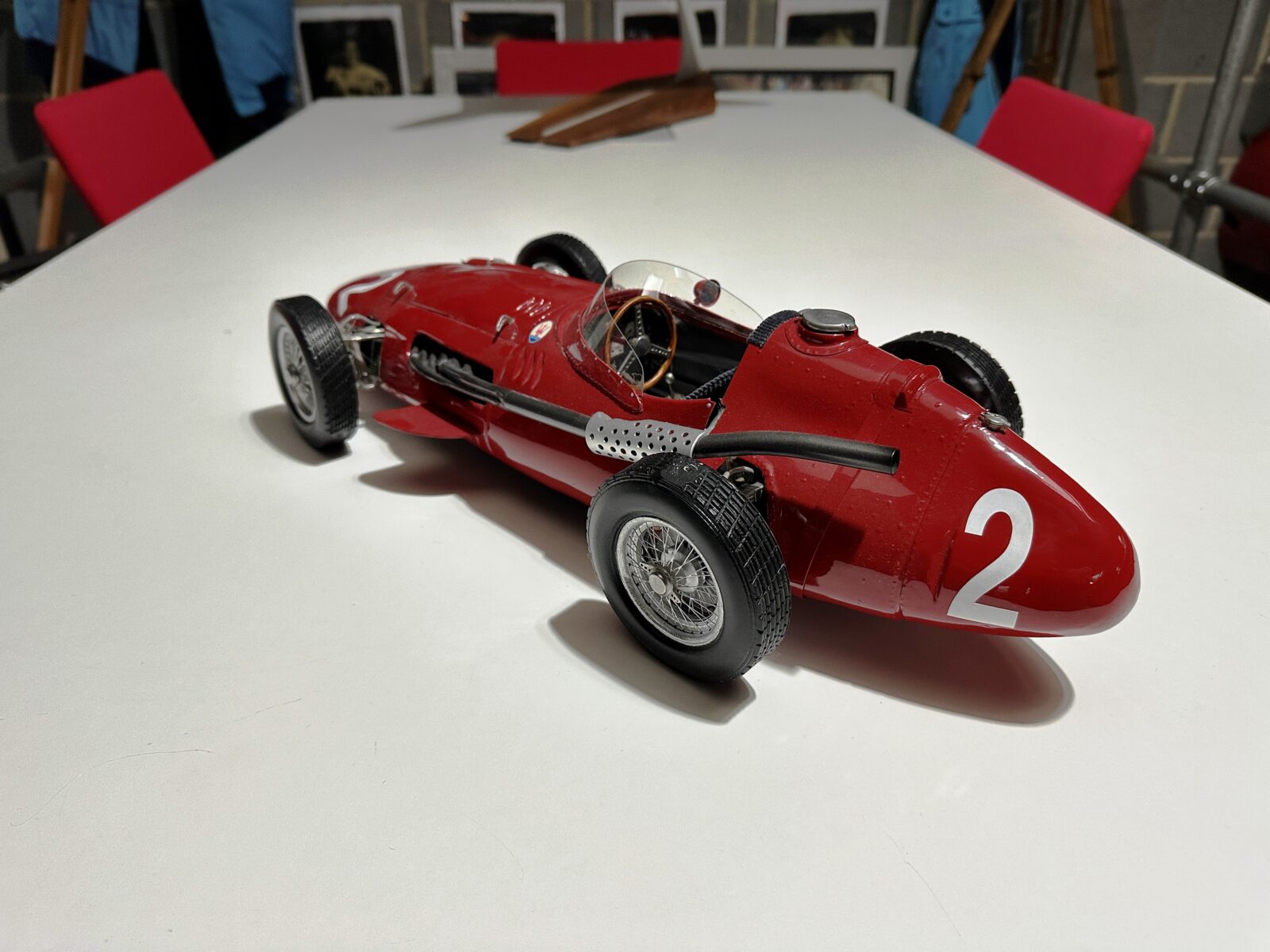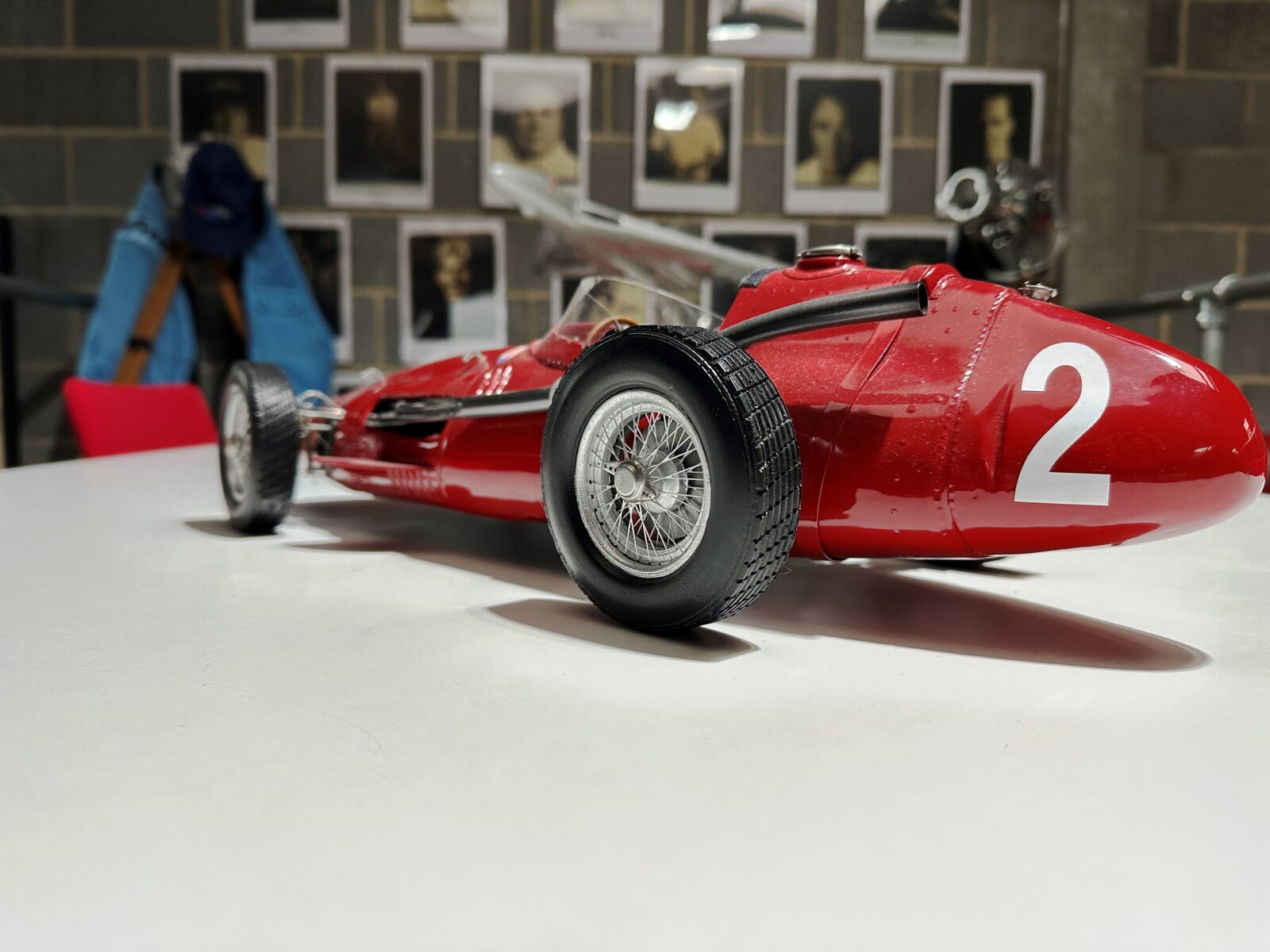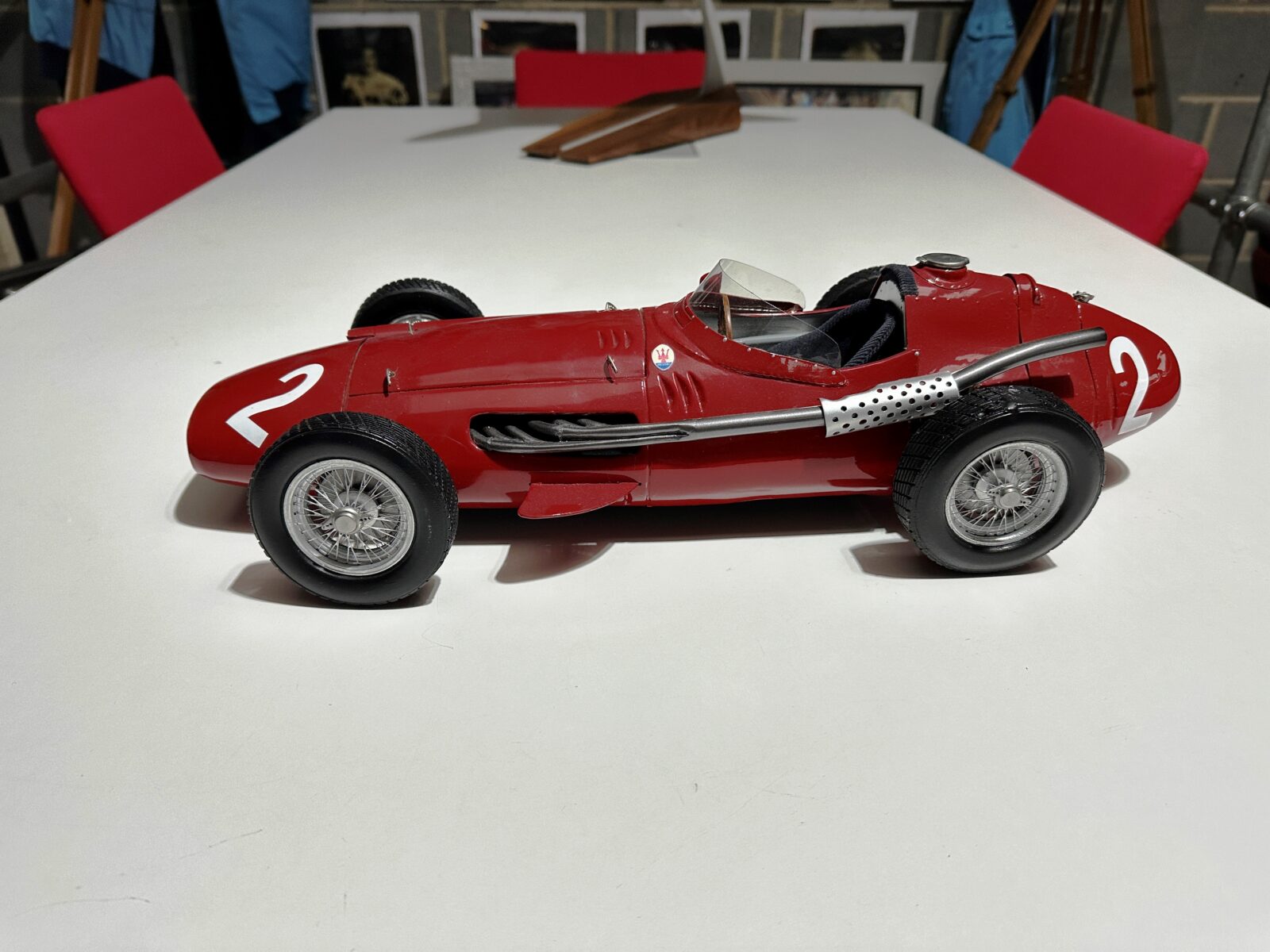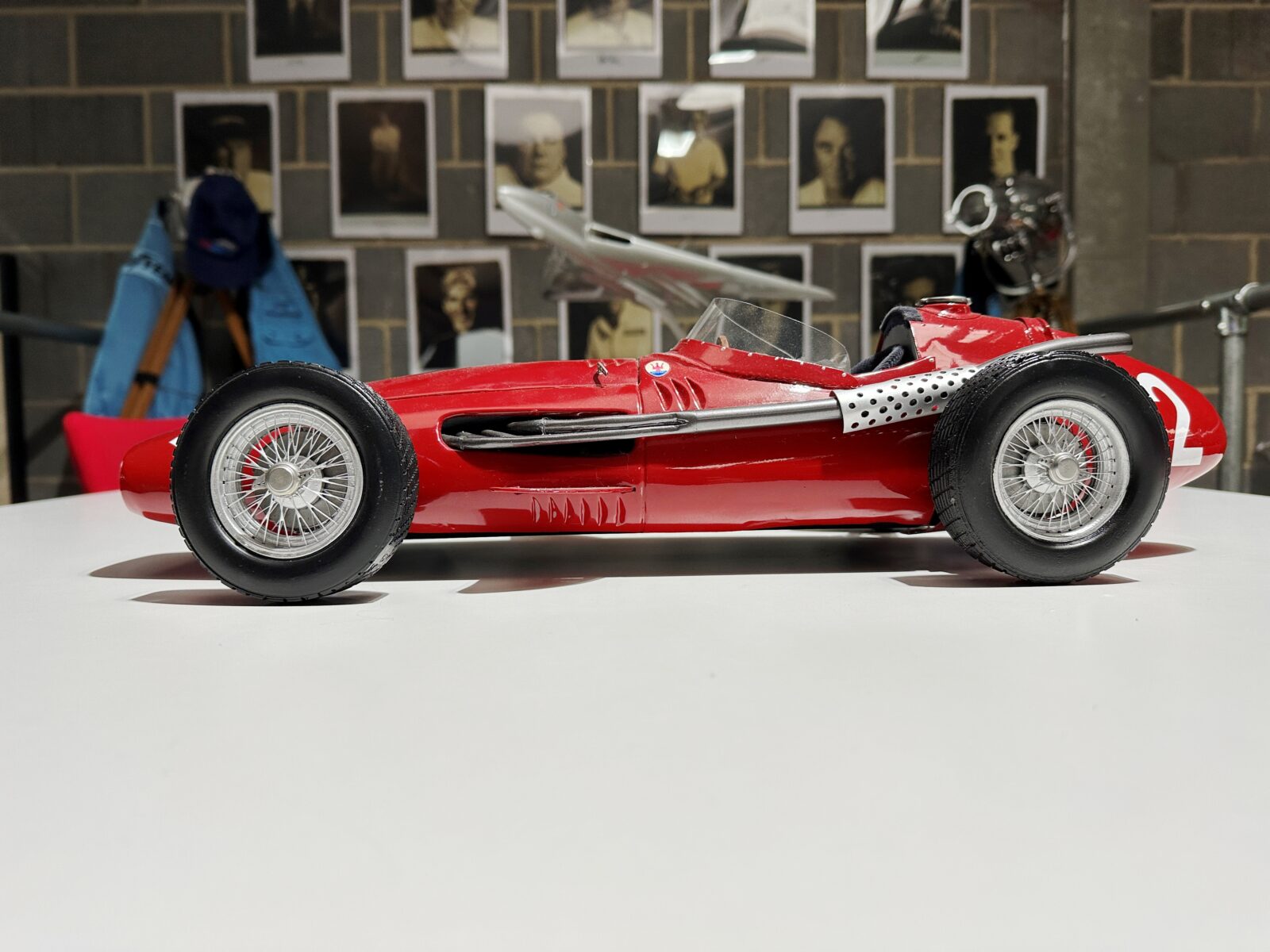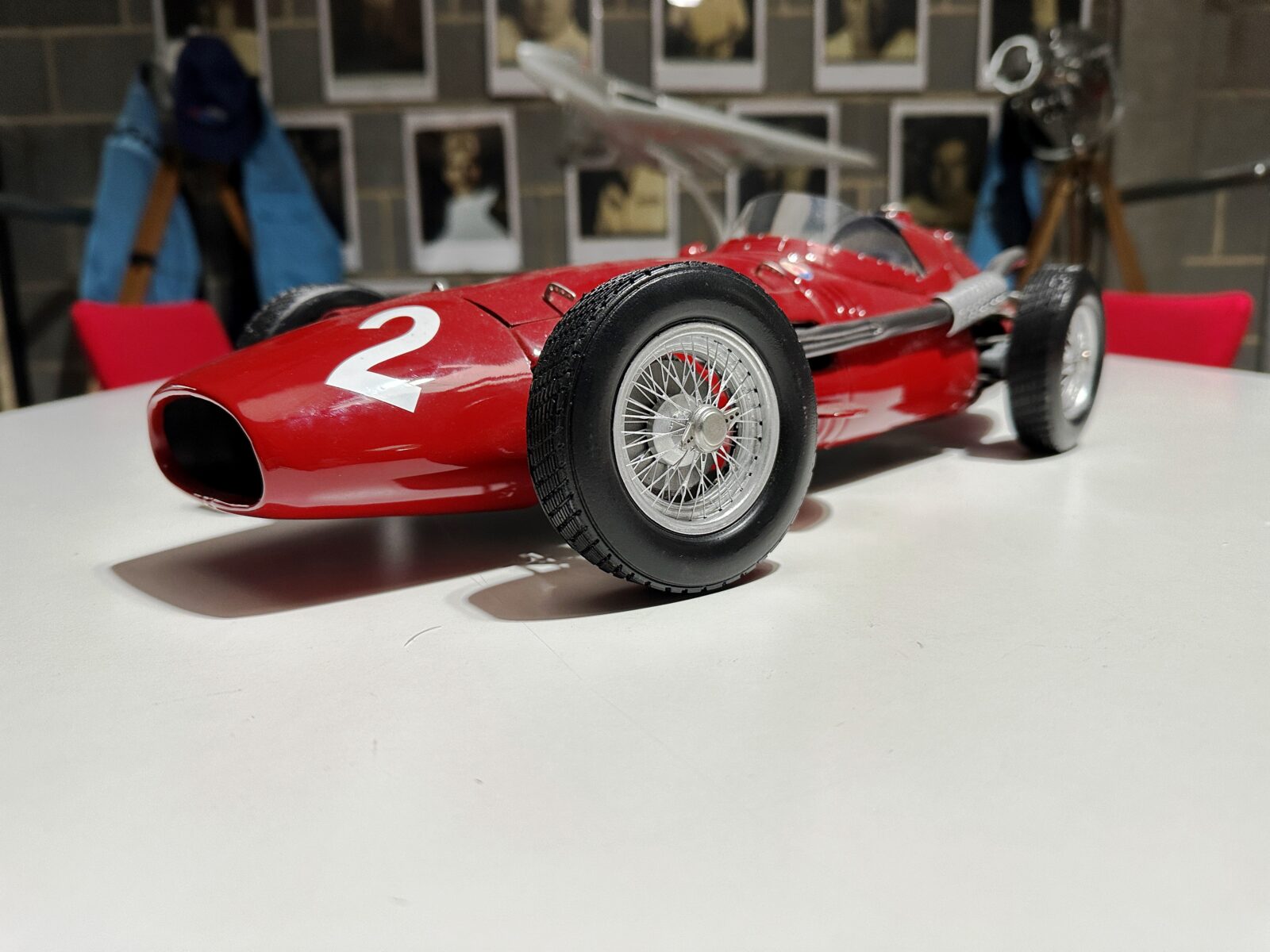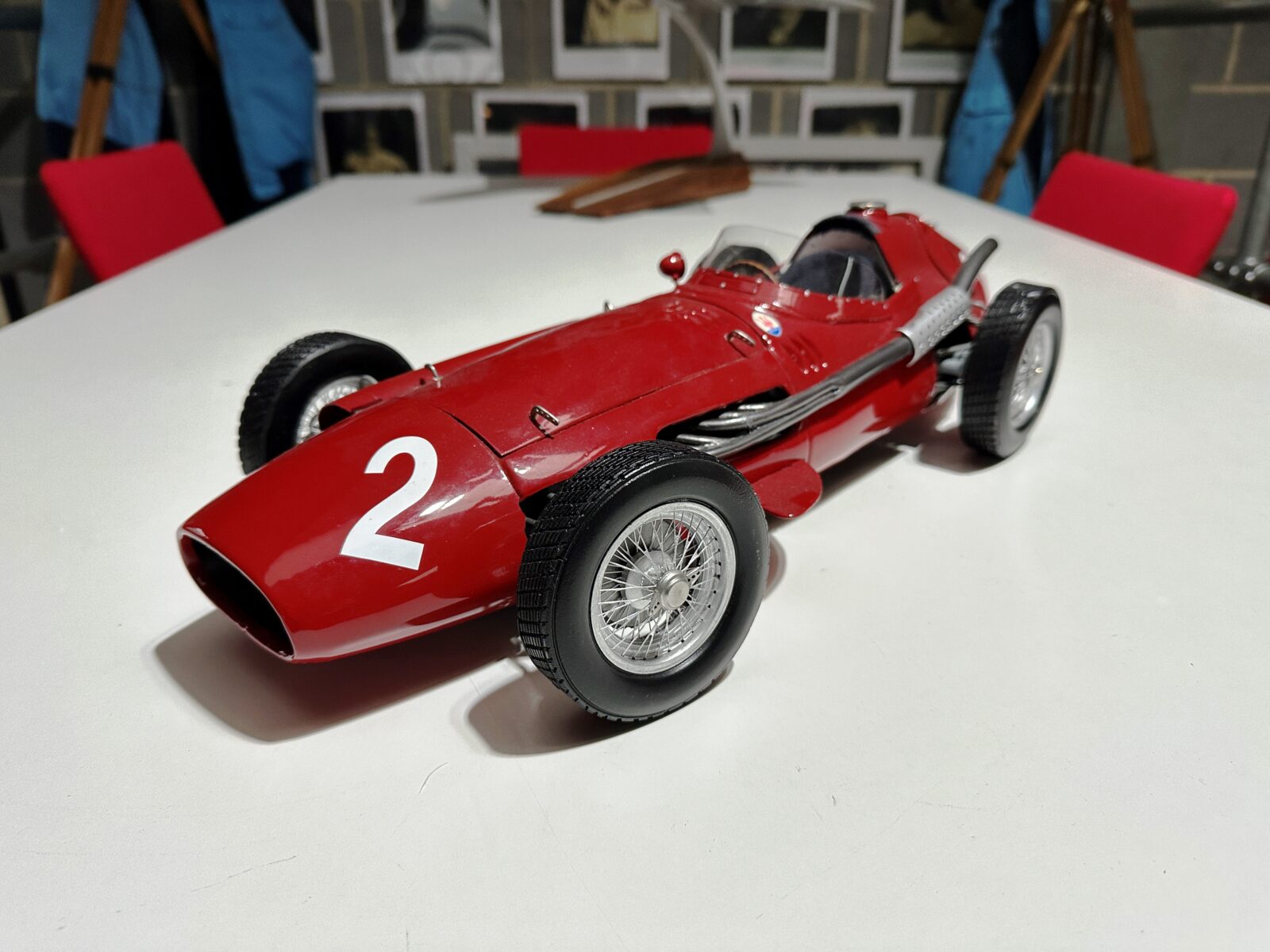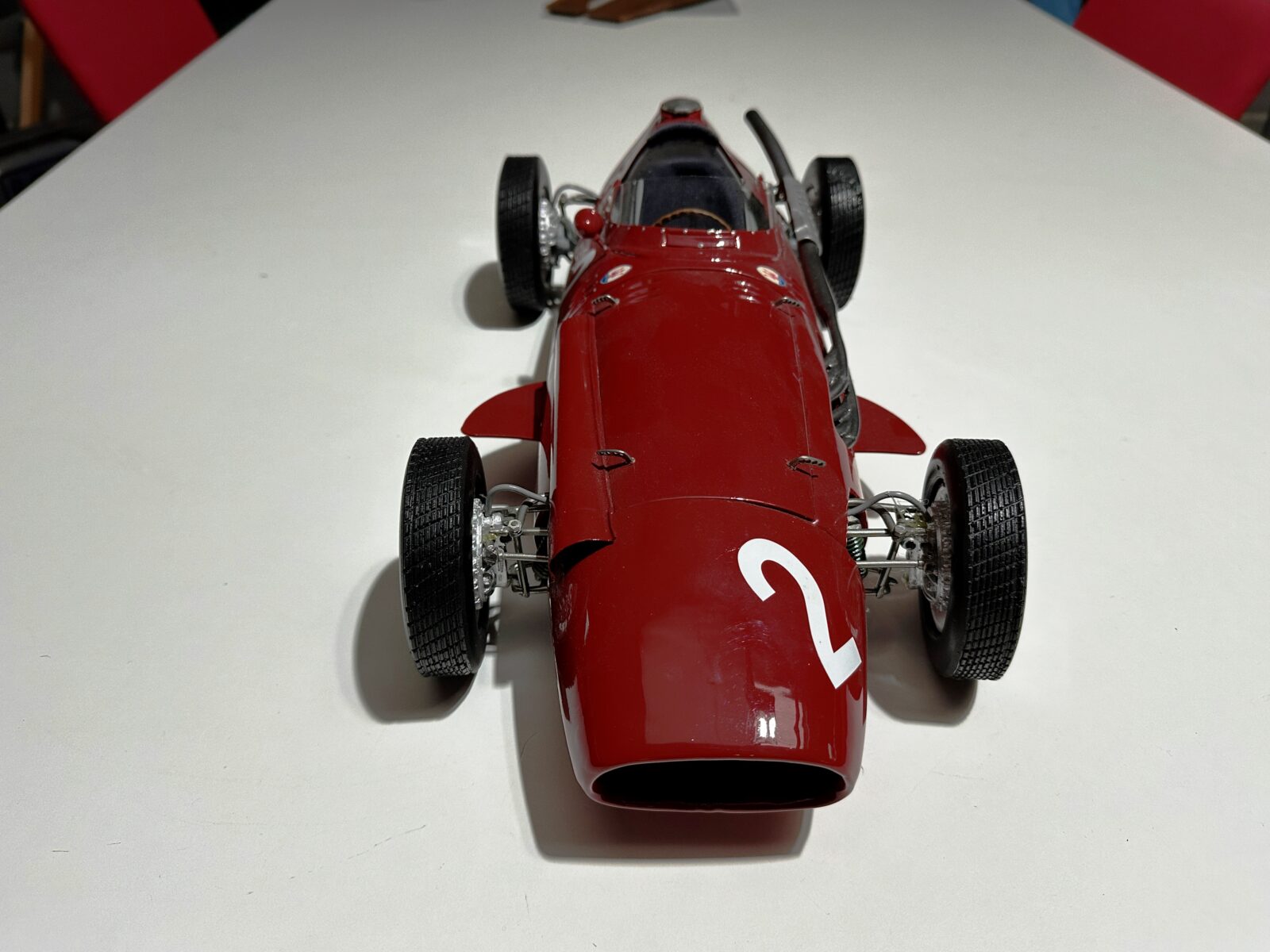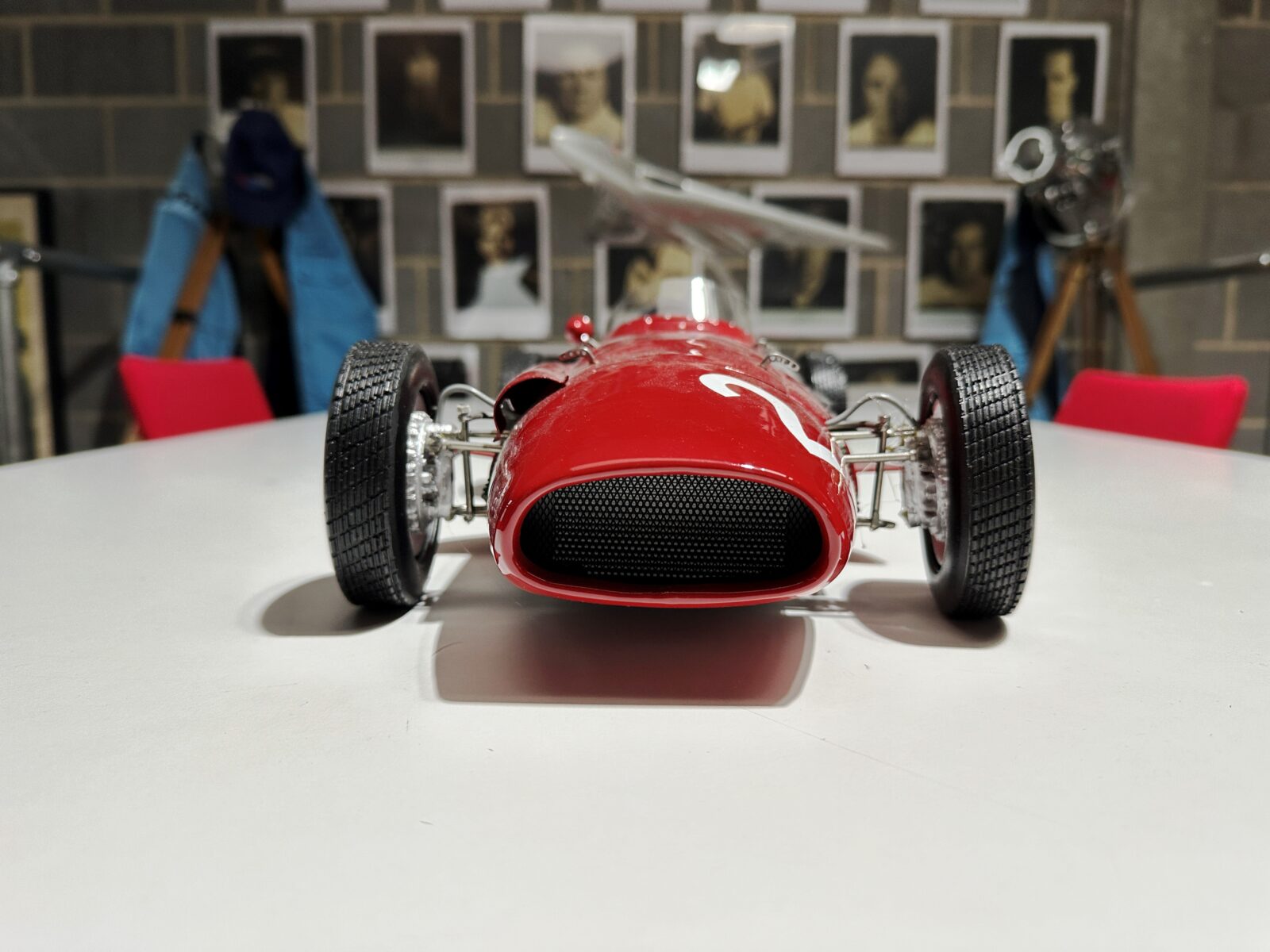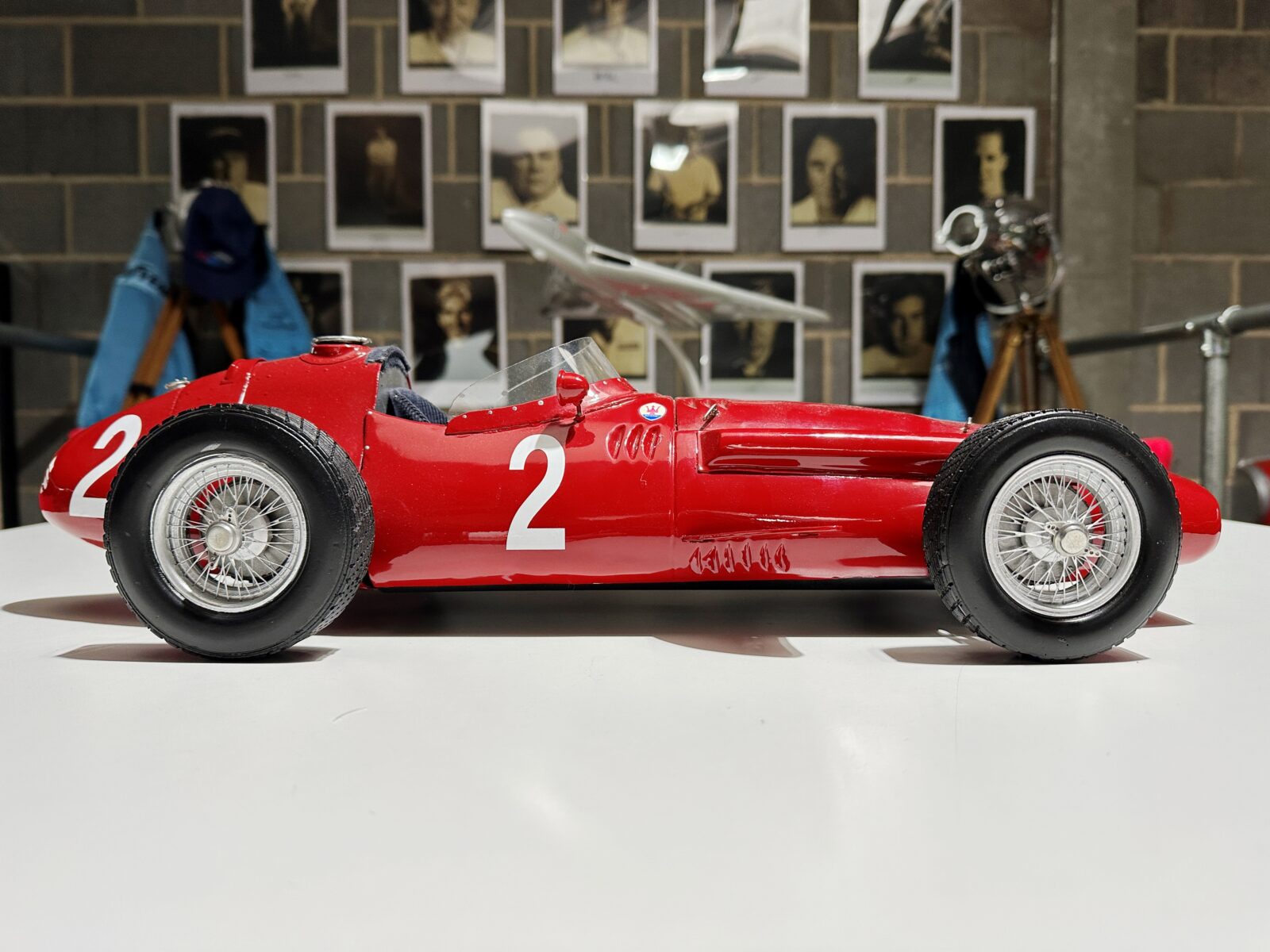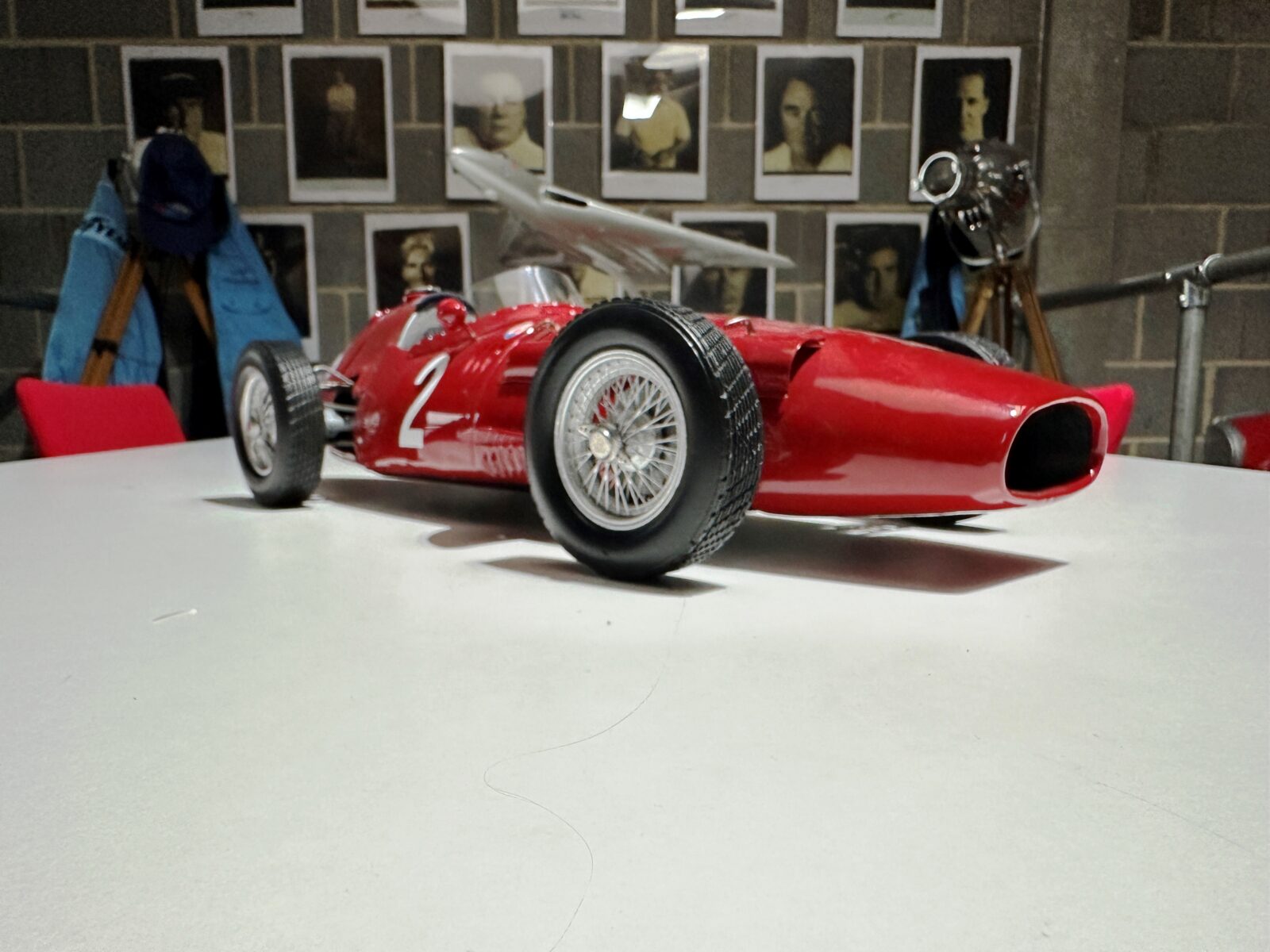 This meticulously crafted 1:8 scale model pays homage to the iconic Maserati 250F that was driven by the legendary Juan Manuel Fangio.
The intricate detailing captures the essence of the car's design, with every curve and line expertly replicated.
It's a true collector's item for enthusiasts of motorsports and automotive history.
Crafted with precision and care, this model is a perfect addition to any collection of automobilia or transportation collectables.
The 1957 Italian Grand Prix was held at Monza, without the banked track and was won by Stirling Moss in the Vanwall after exchanging the lead with Fangio in the Maserati.
Enquire