1930s WW2 Art Deco Bronze Spelter RAF Pilot Table Lighter – Aviator Deskpiece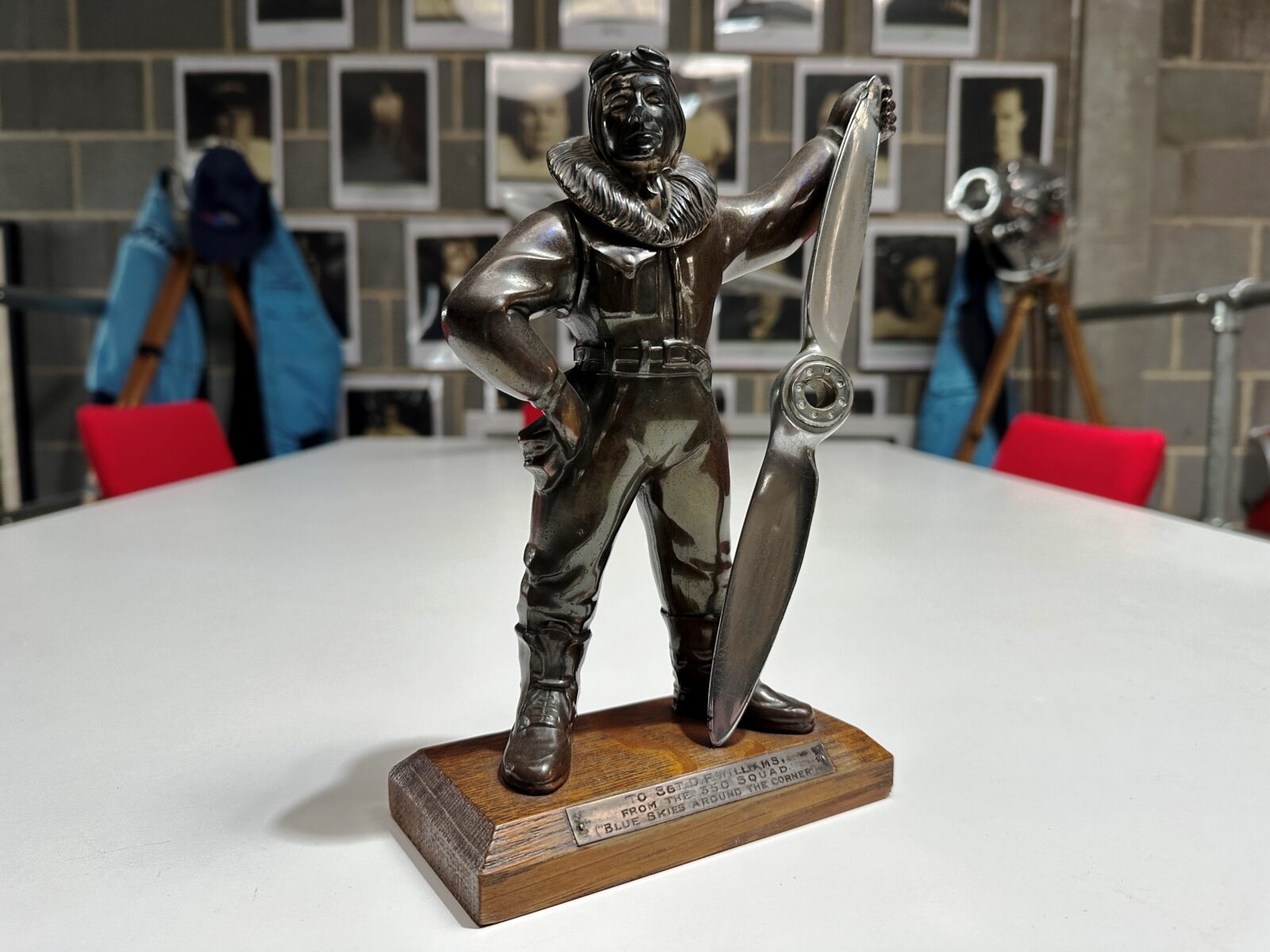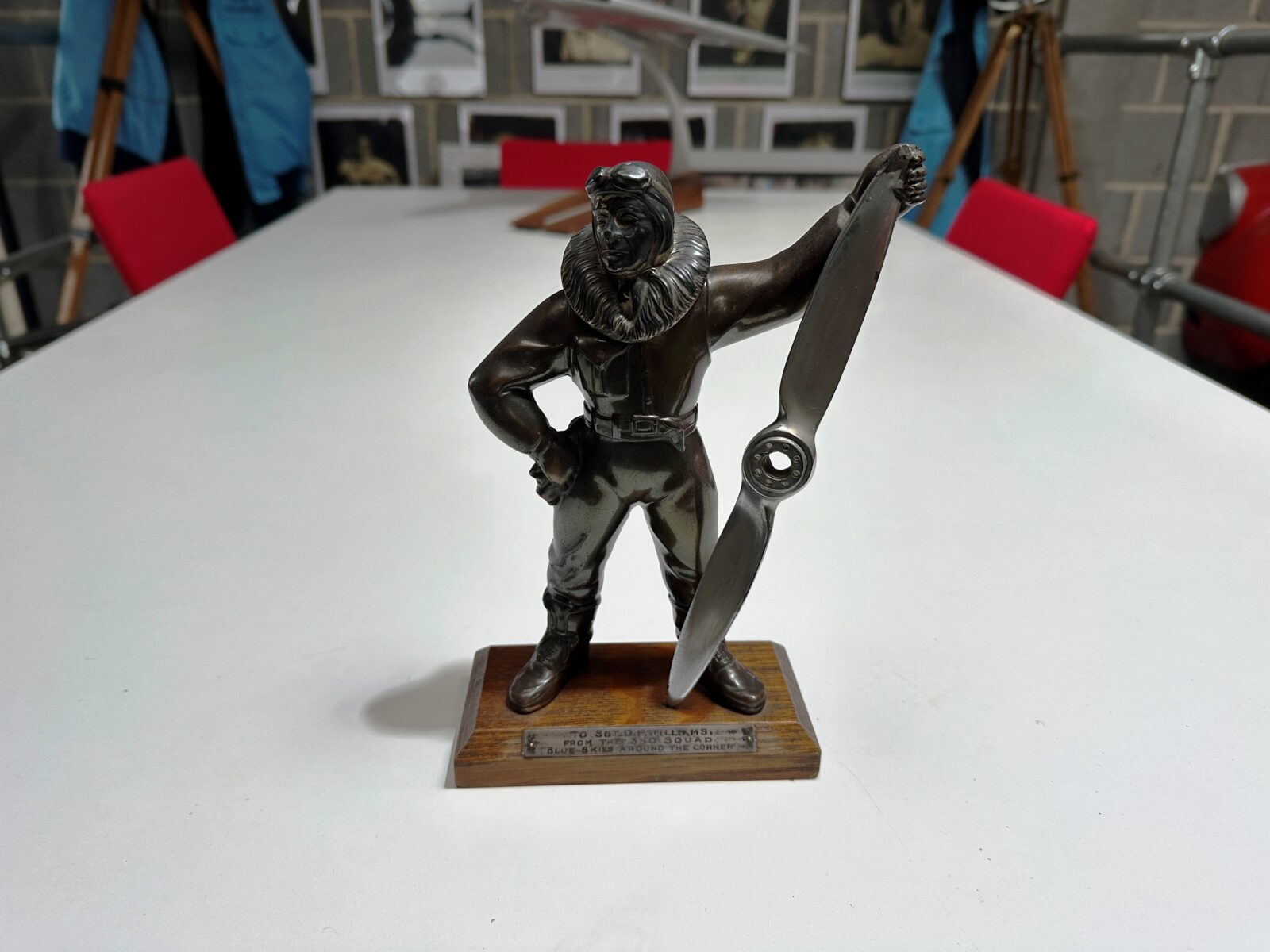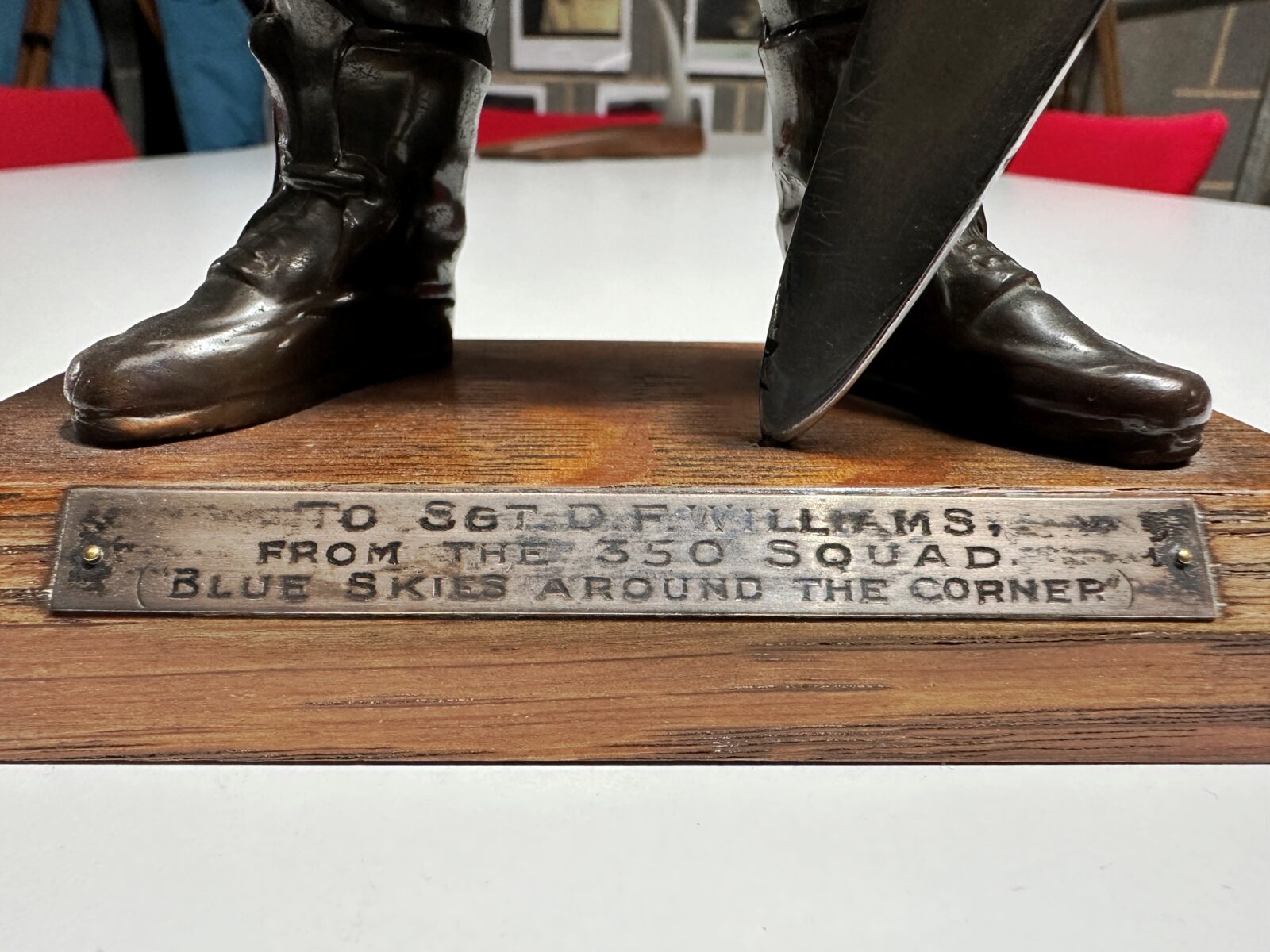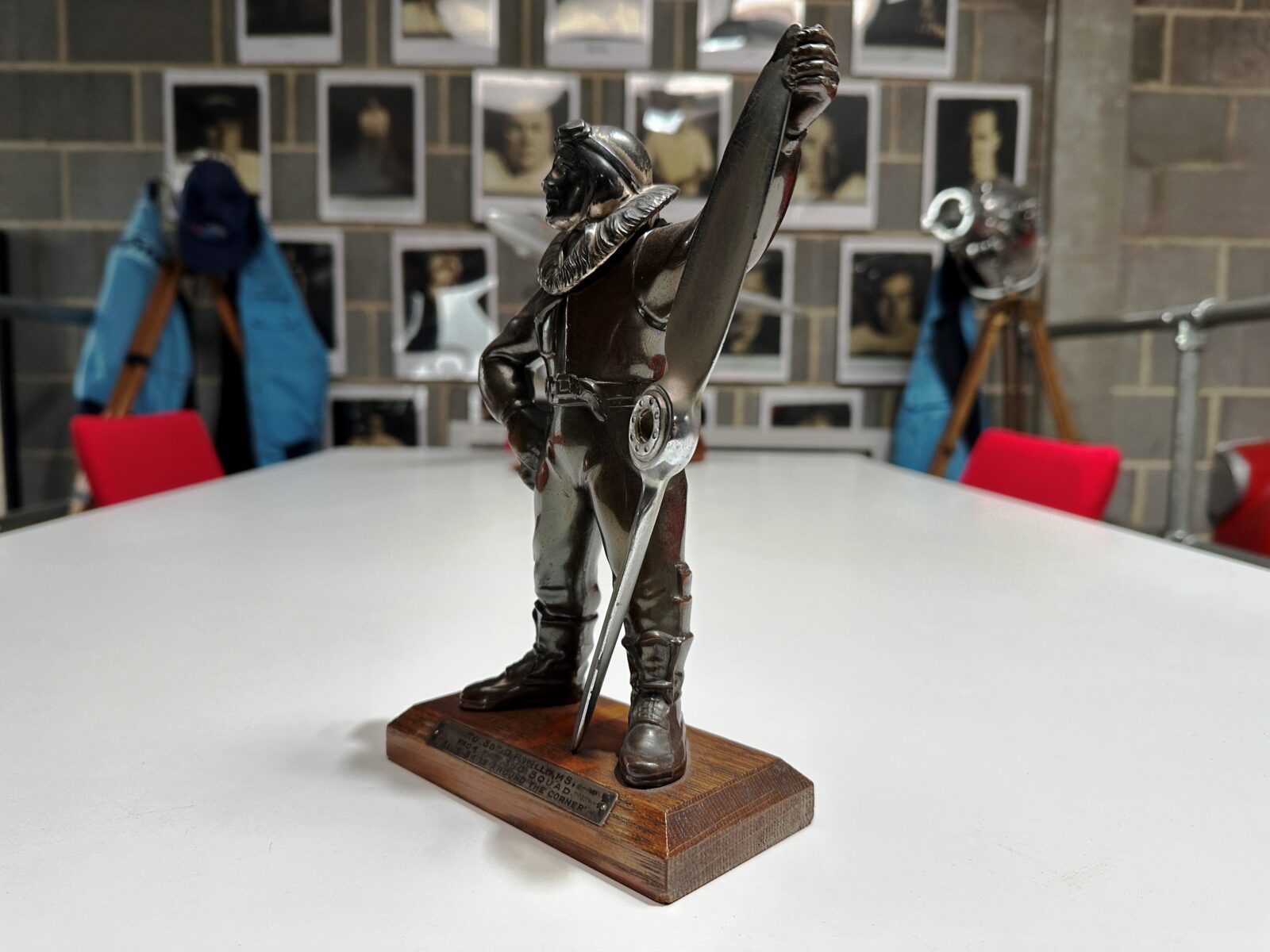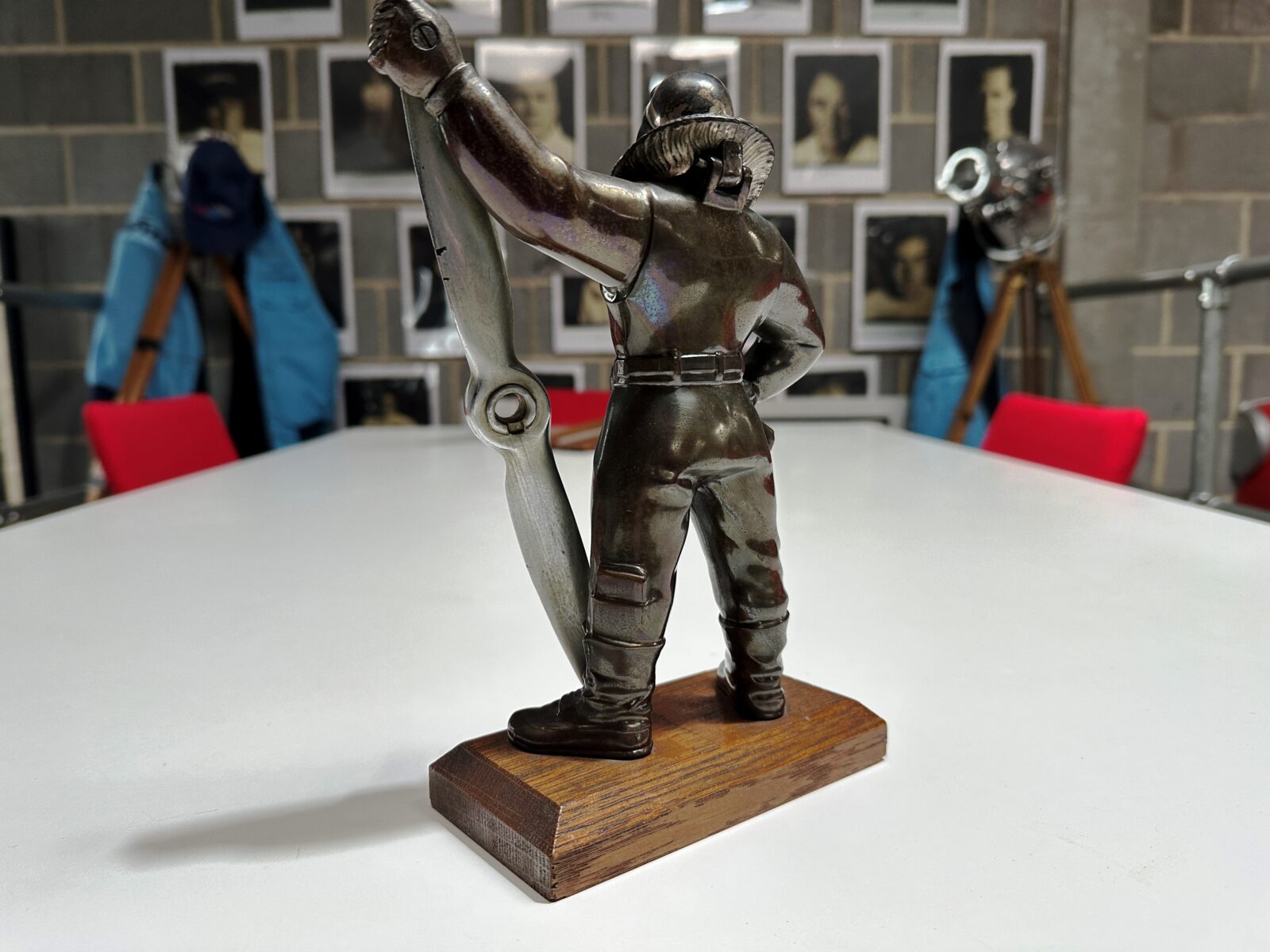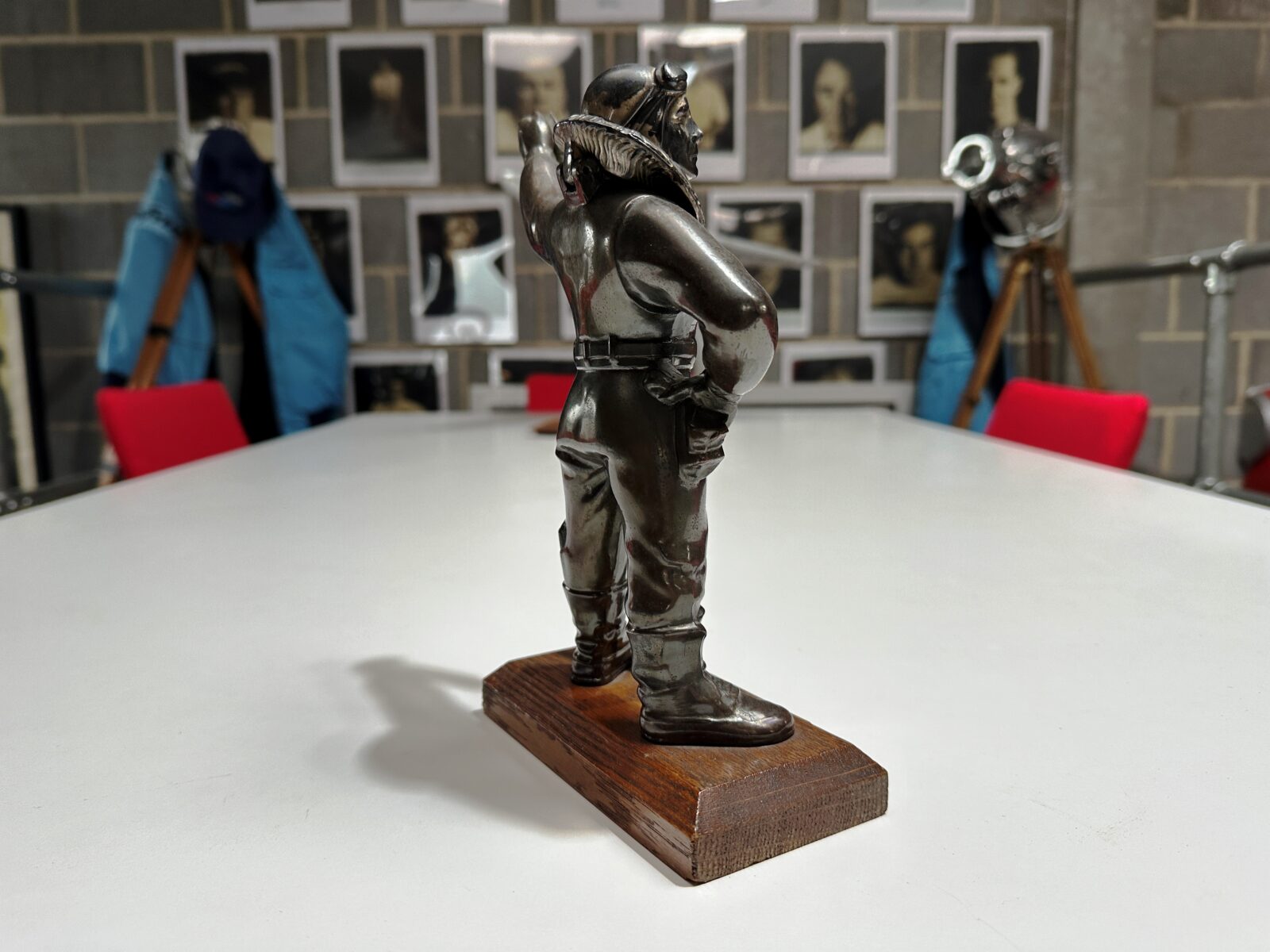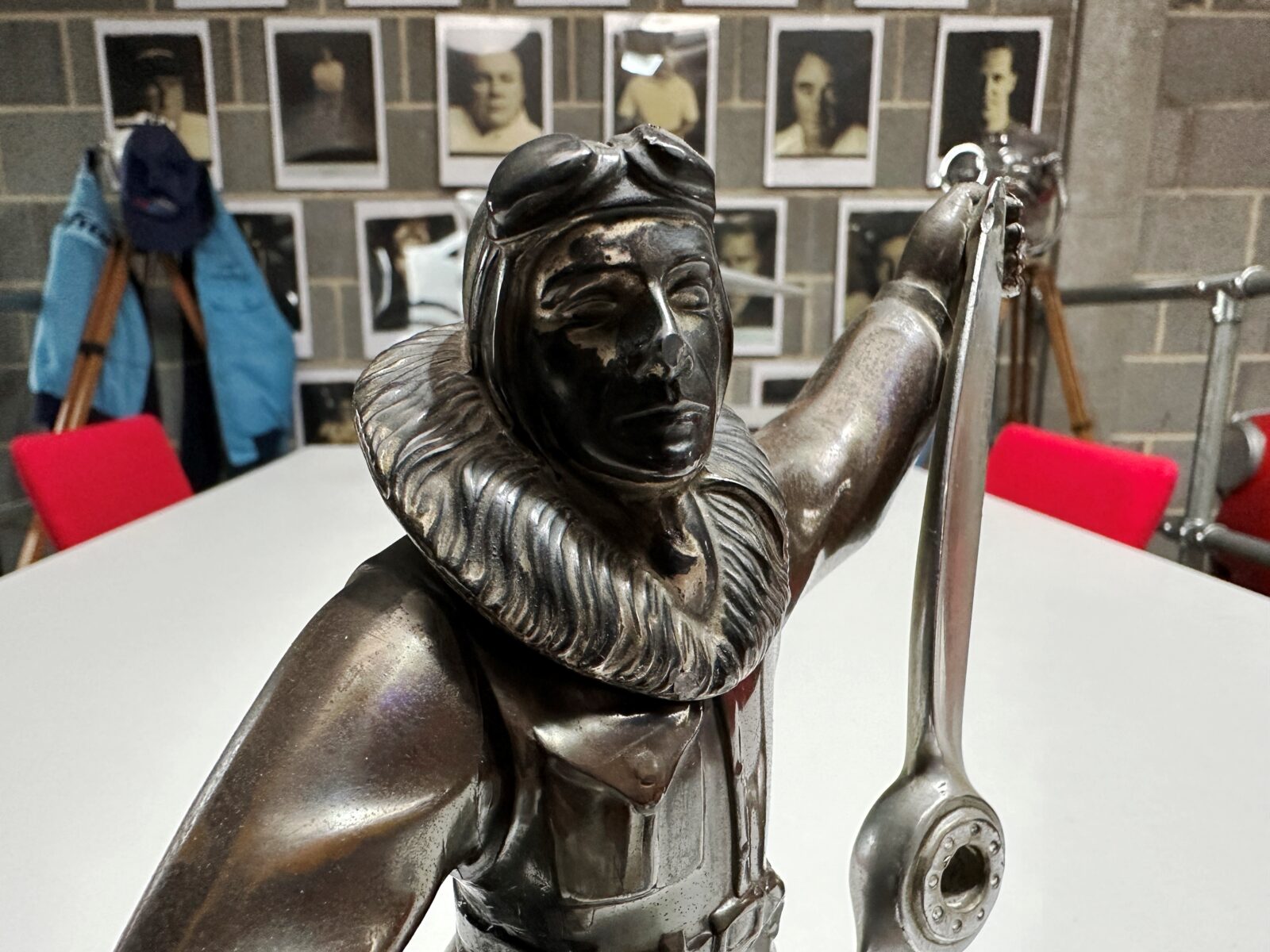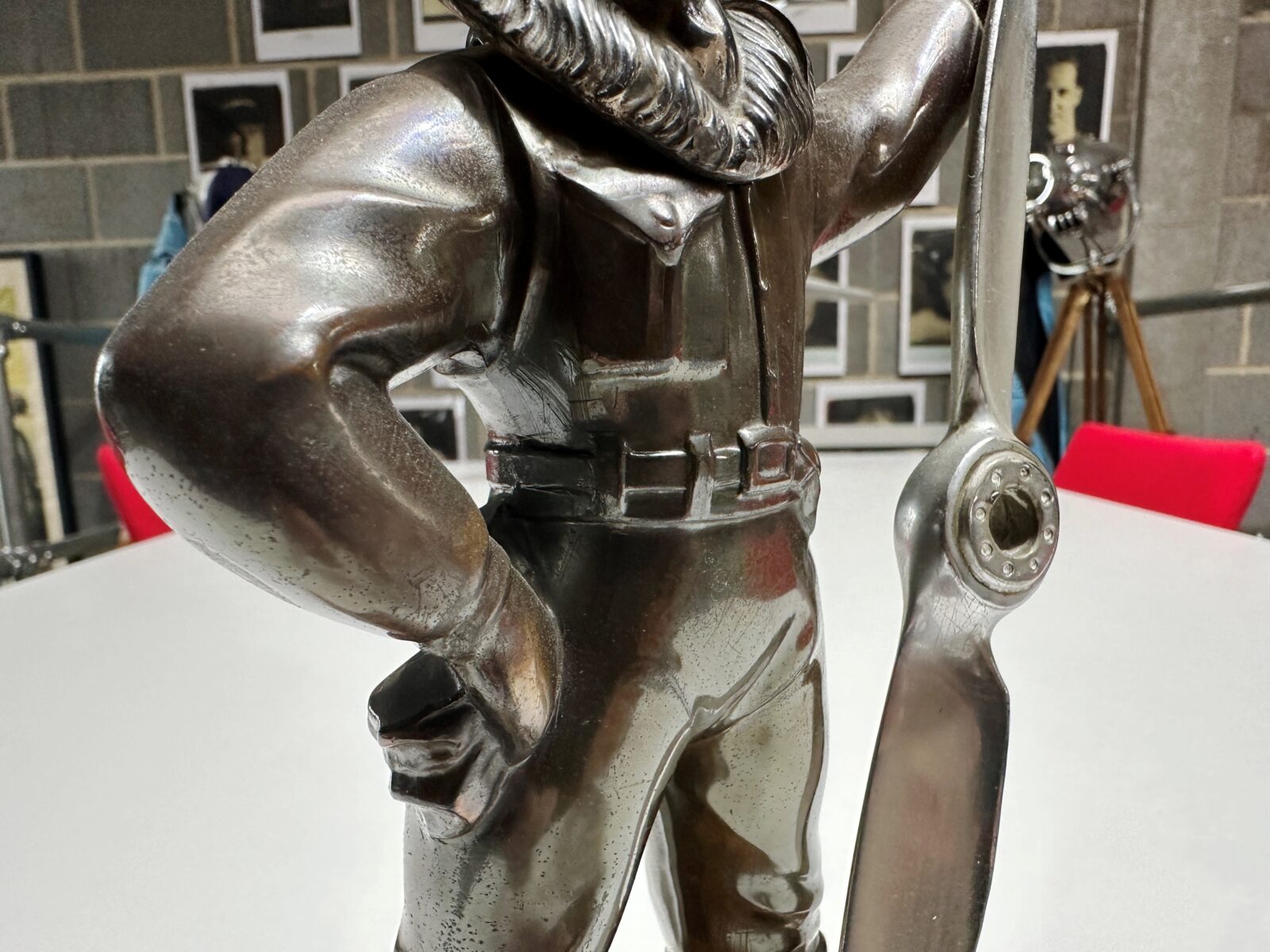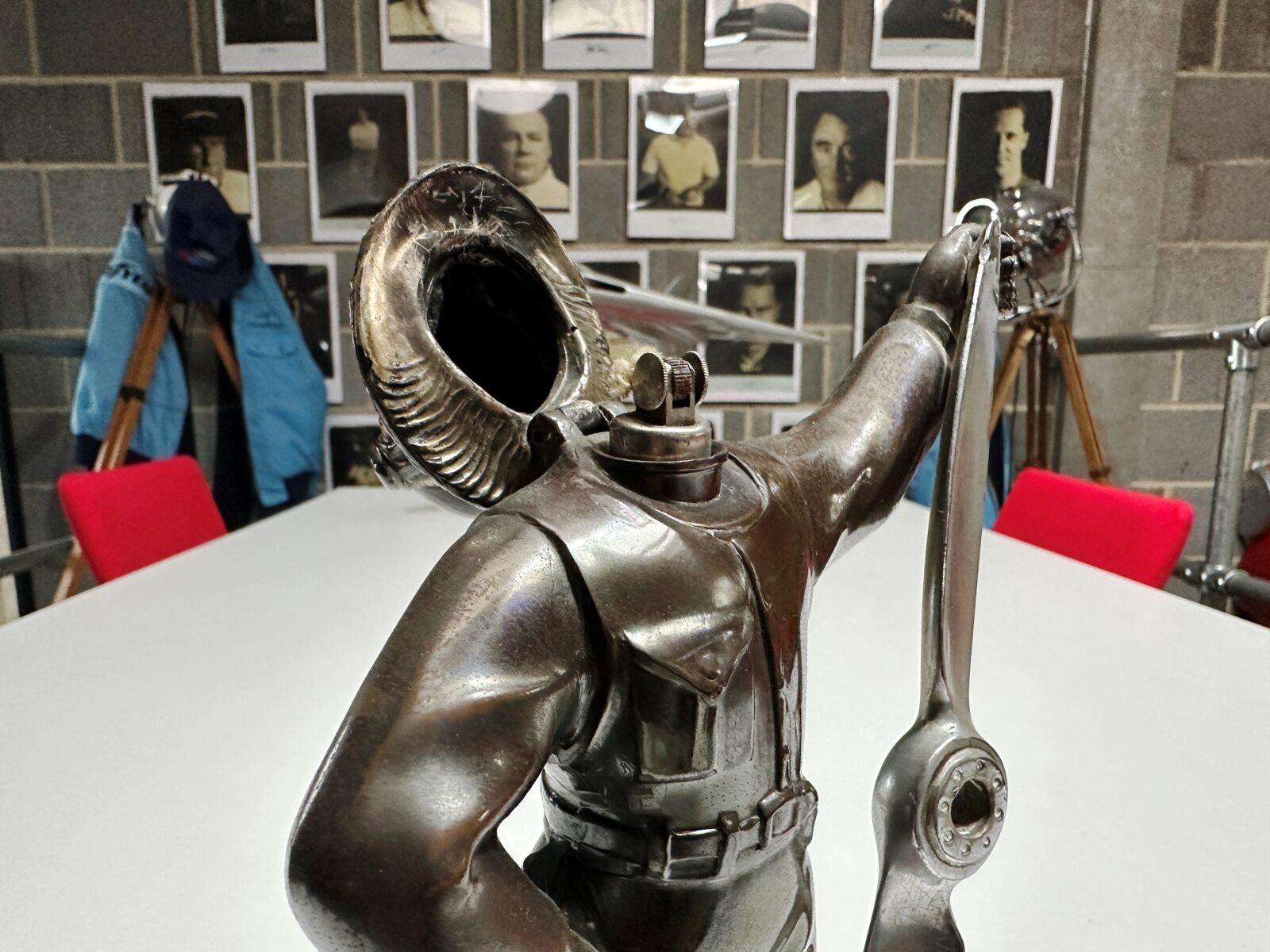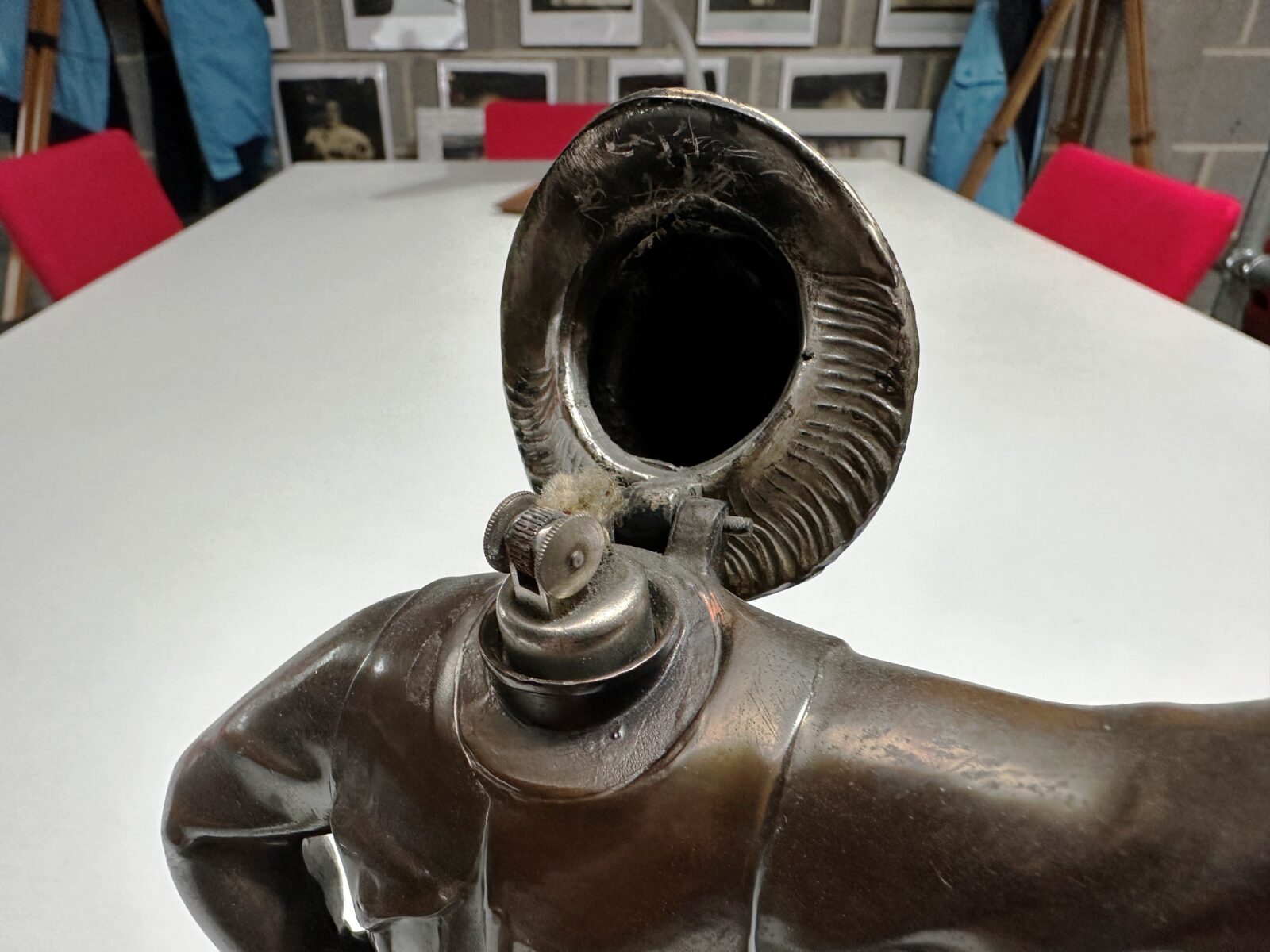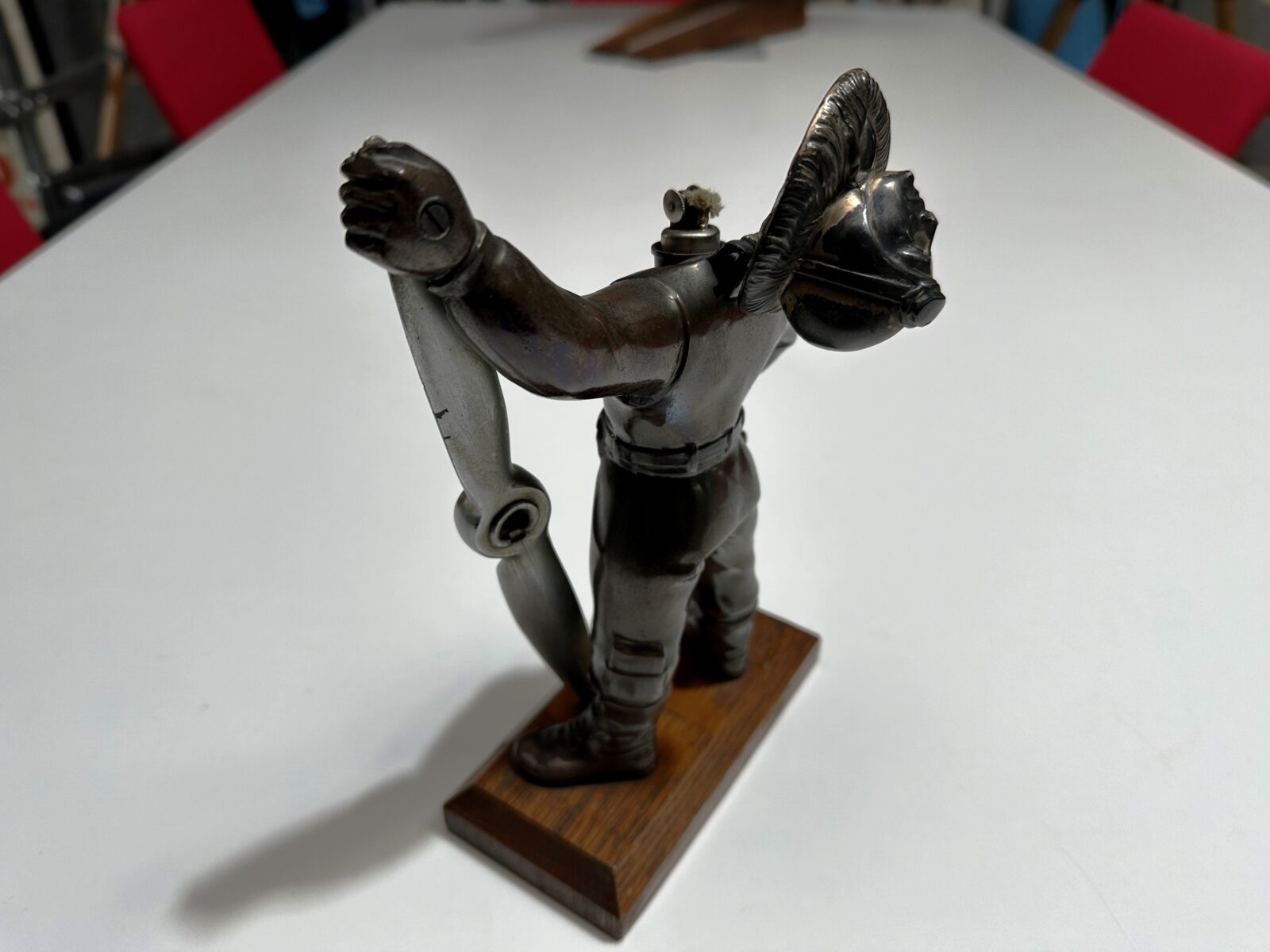 A beautiful original 1930s WW2 Art Deco Bronze Spelter RAF Air Craft standing Pilot holding a propeller Table Lighter.
Not to be confused with later on piece reproductions
This is a very rare original piece in incredible condition just as you would want it to be, not over polished or restored.
This very rare, all original English Art Deco chrome and bronzed spelter pilot wheel and flint table lighter is mounted on a chamfered Oak base.
The heroic looking RAF pilot has bronze finish and is dressed in the iconic Sidcot pattern flying suit of the mid-1930s and holds a chrome-plated two blade propeller. The pilot's head tilts back to reveal a mint condition tubular wheel and flint lighter with a chrome cap.
This beautiful piece measures 23cm height x 16cm width x 17.5cm left elbow to right outset finger.
Enquire