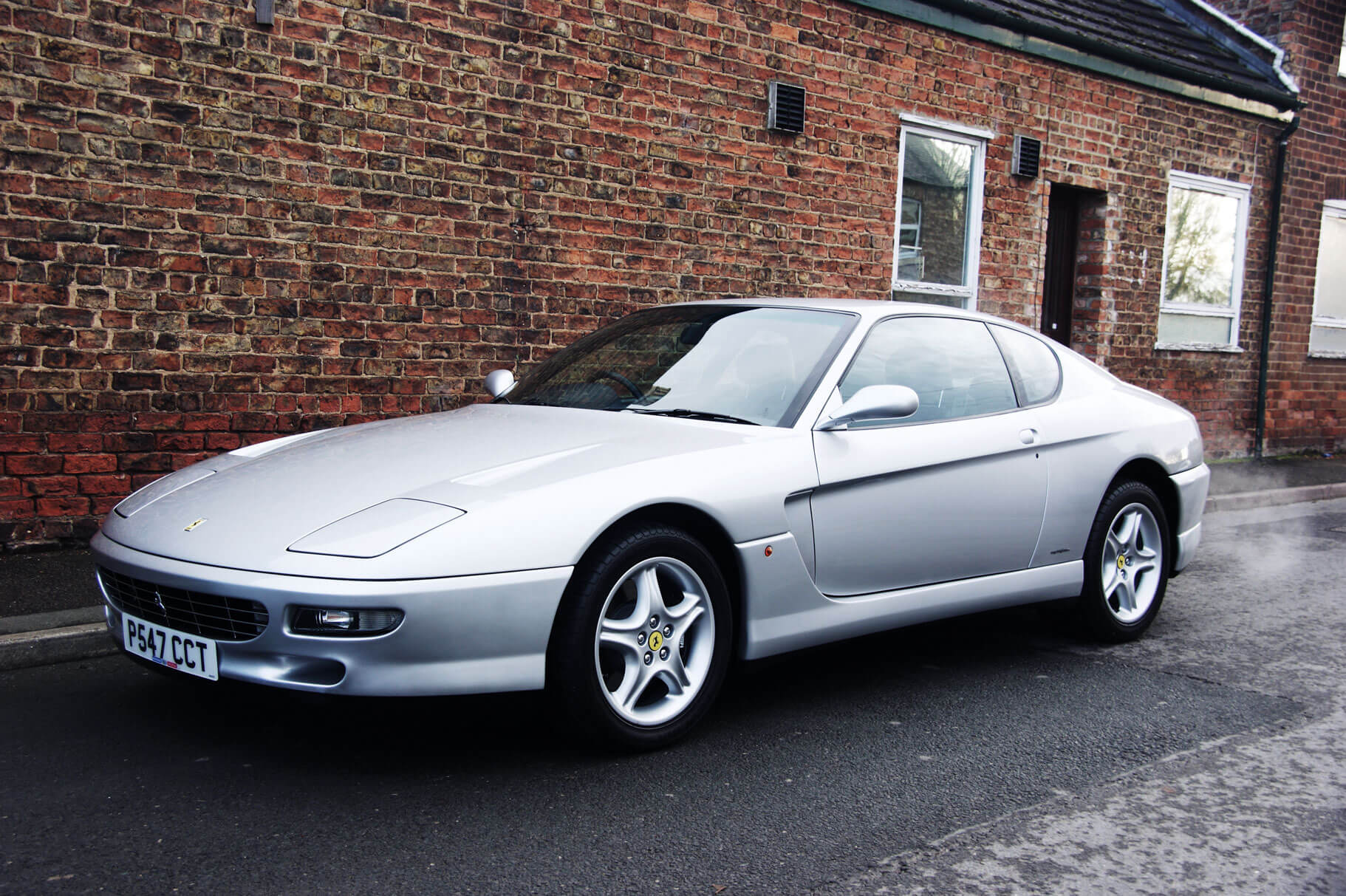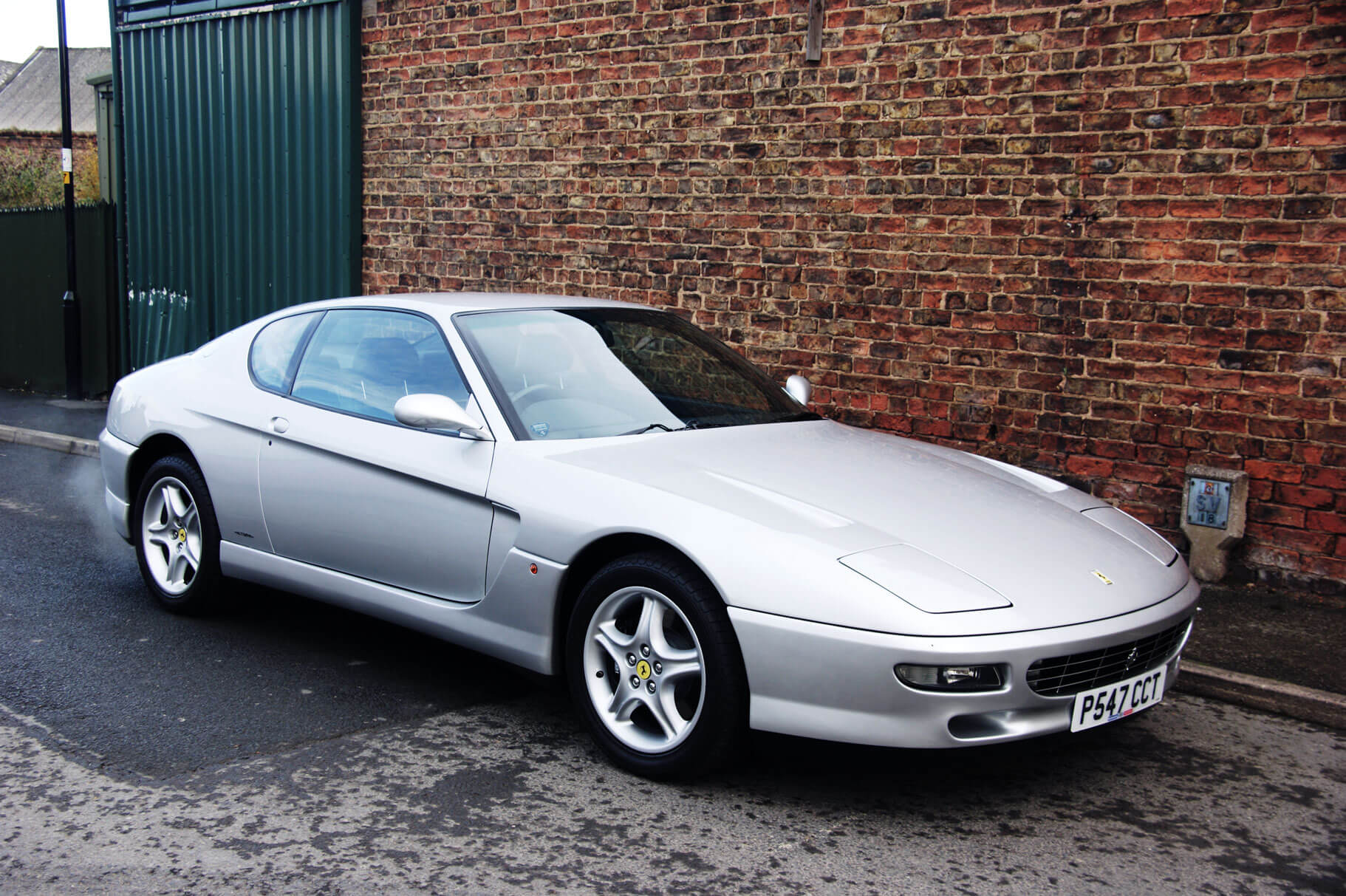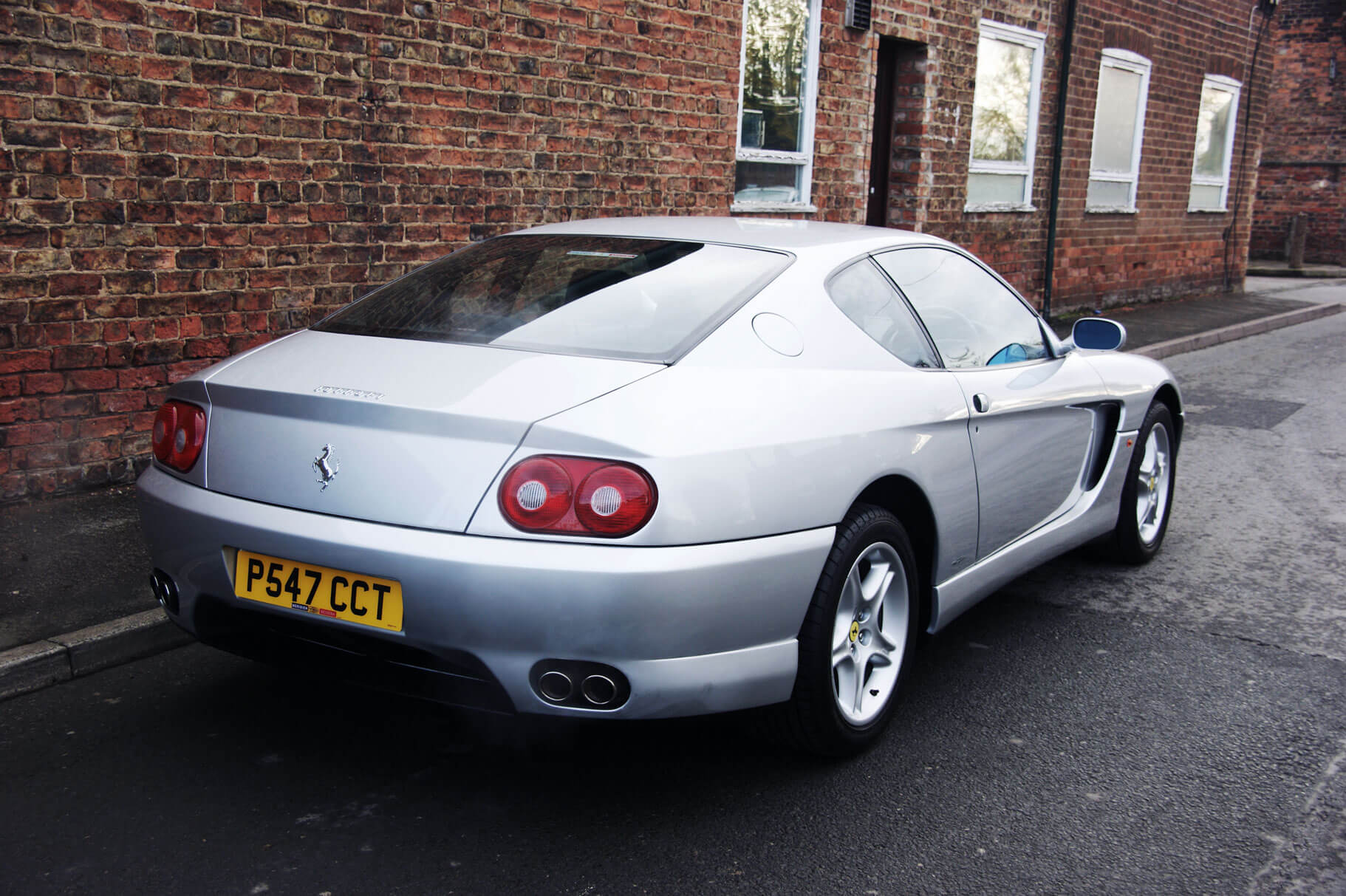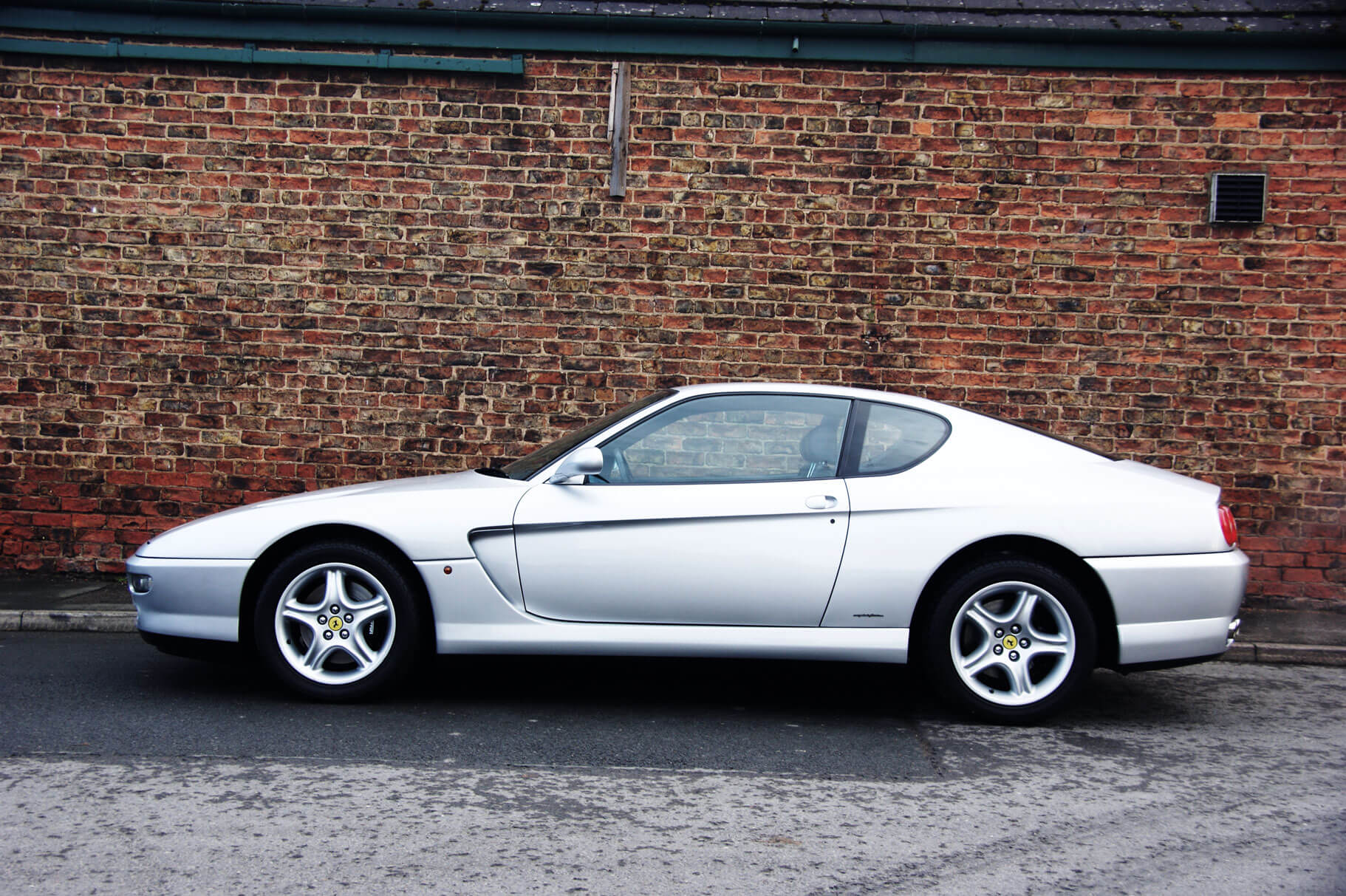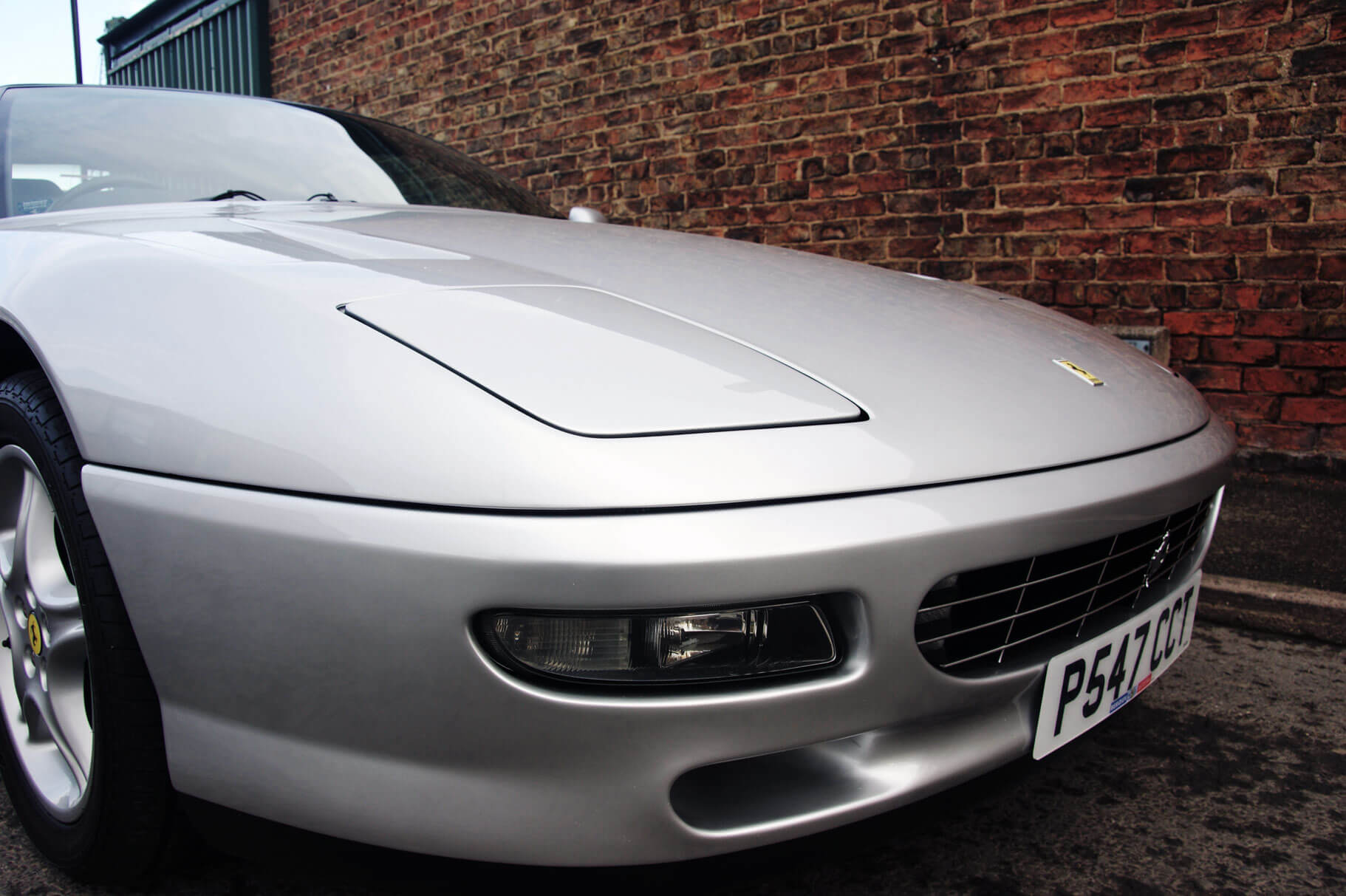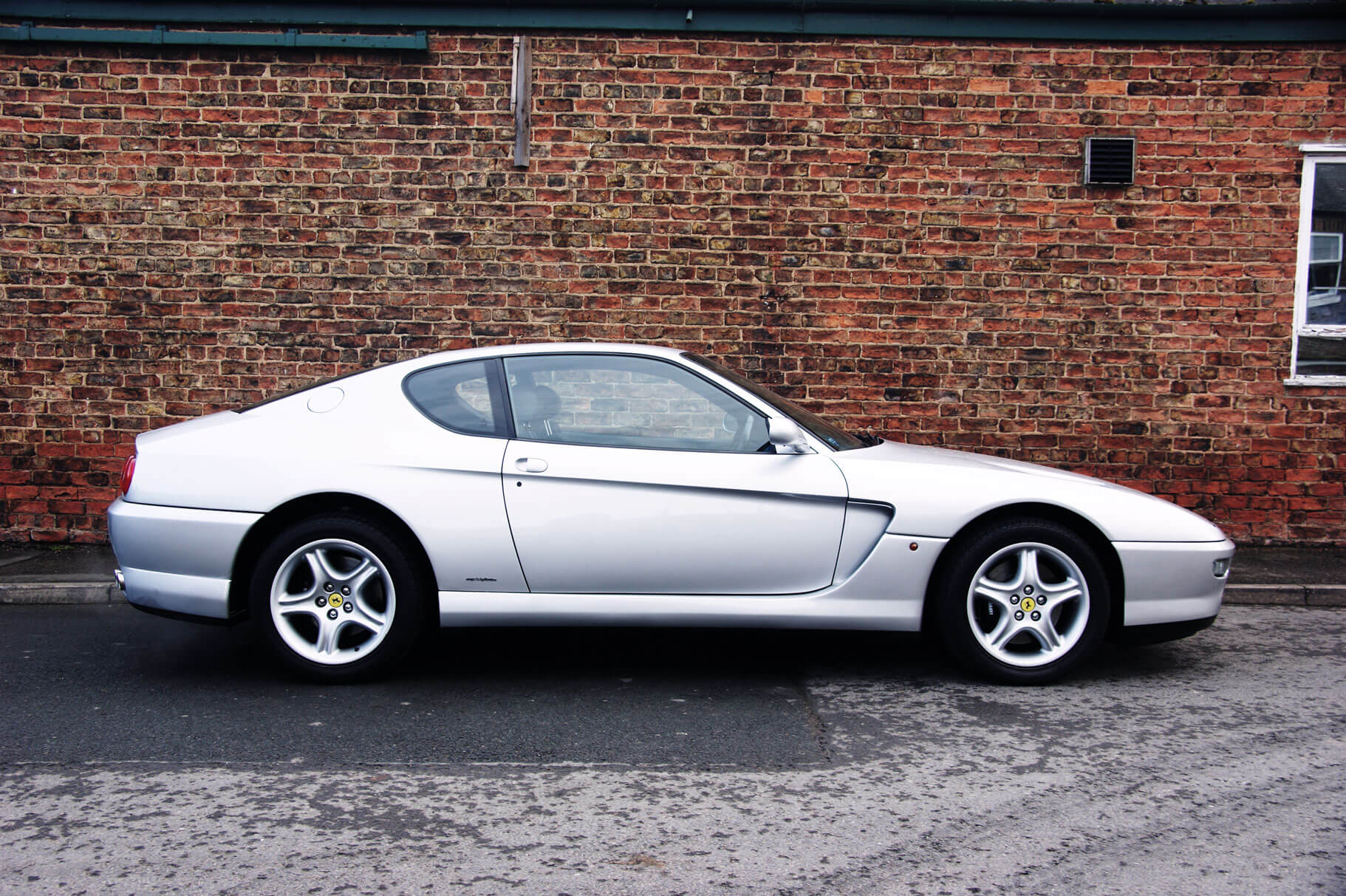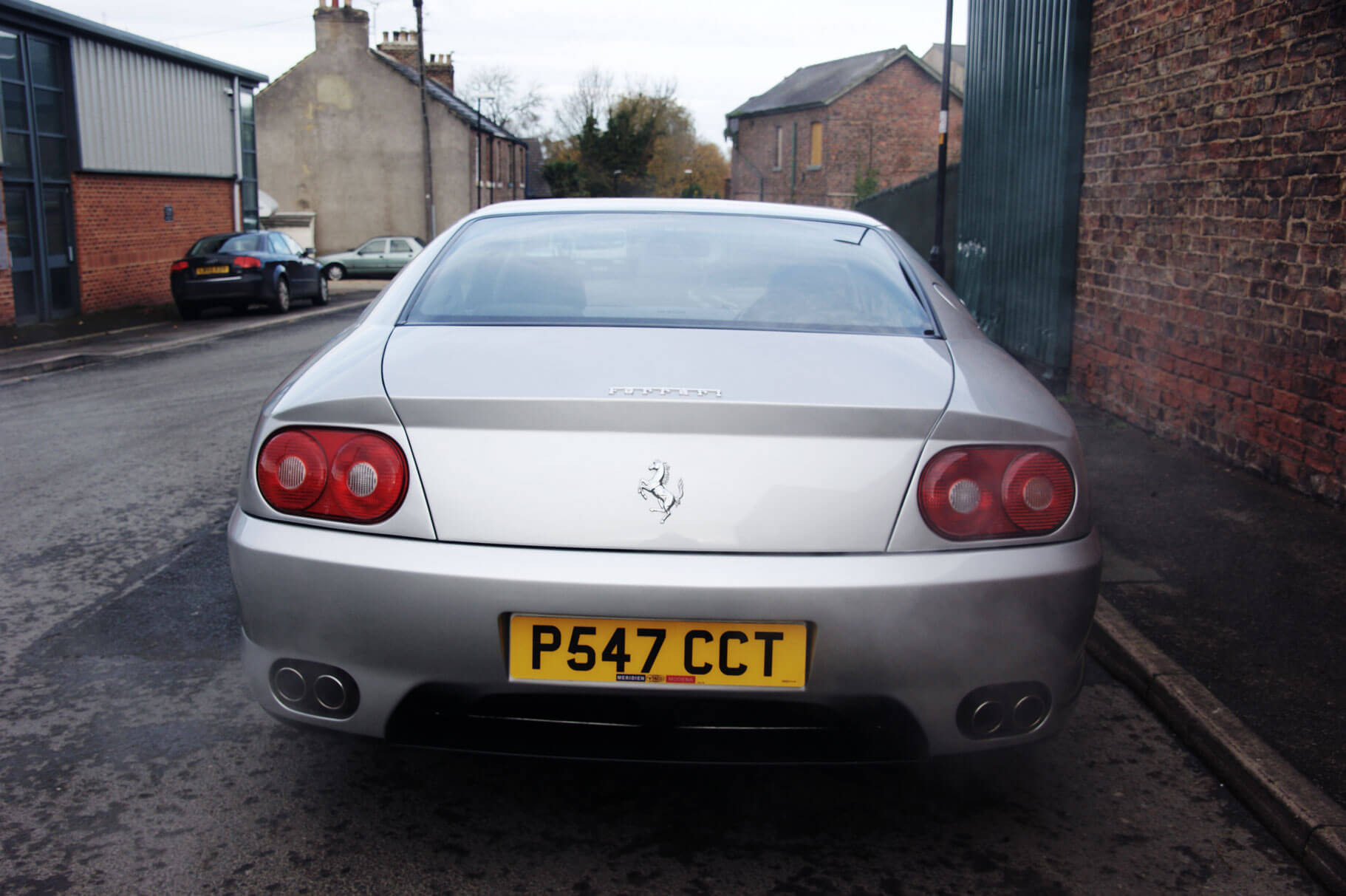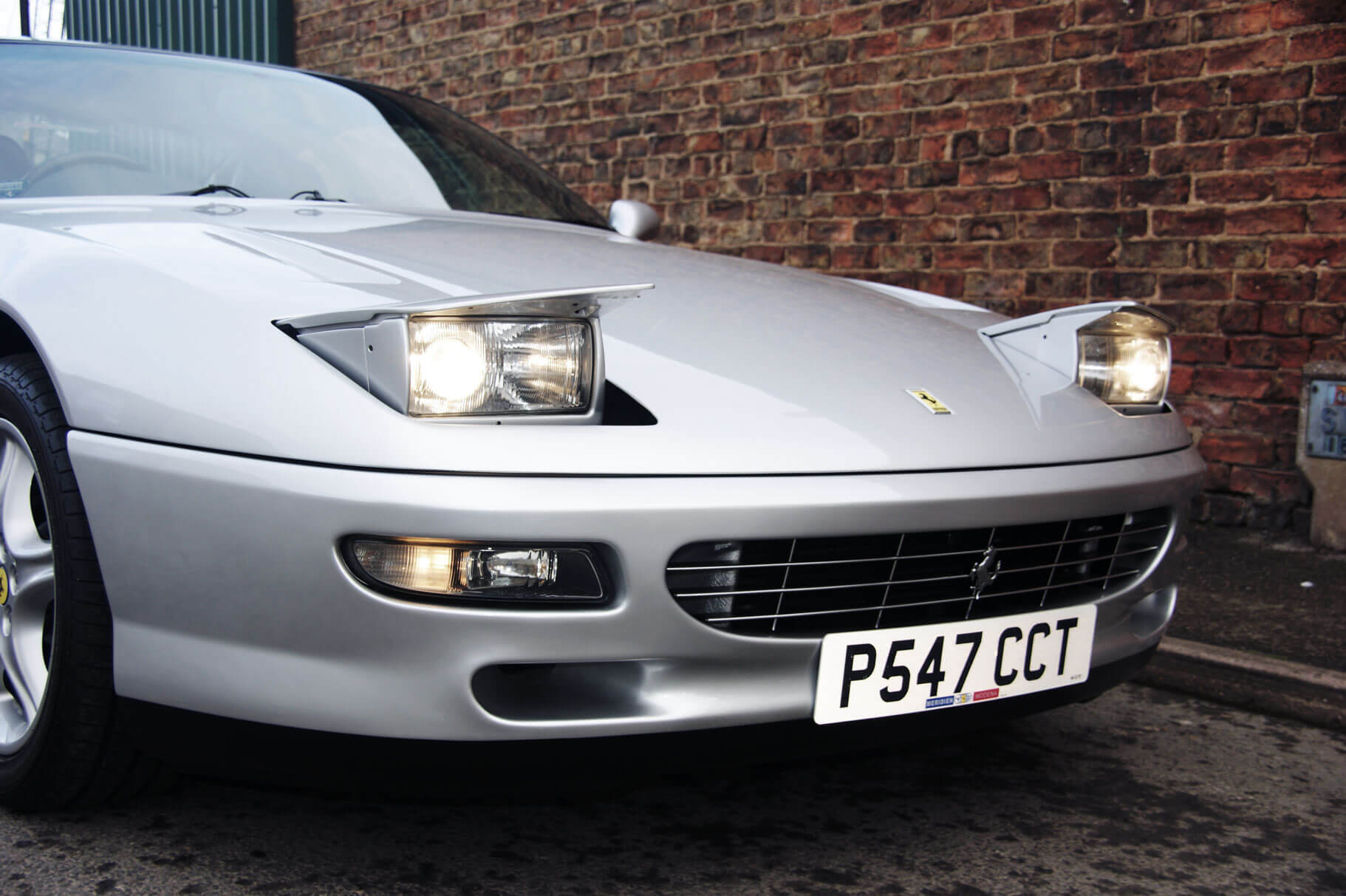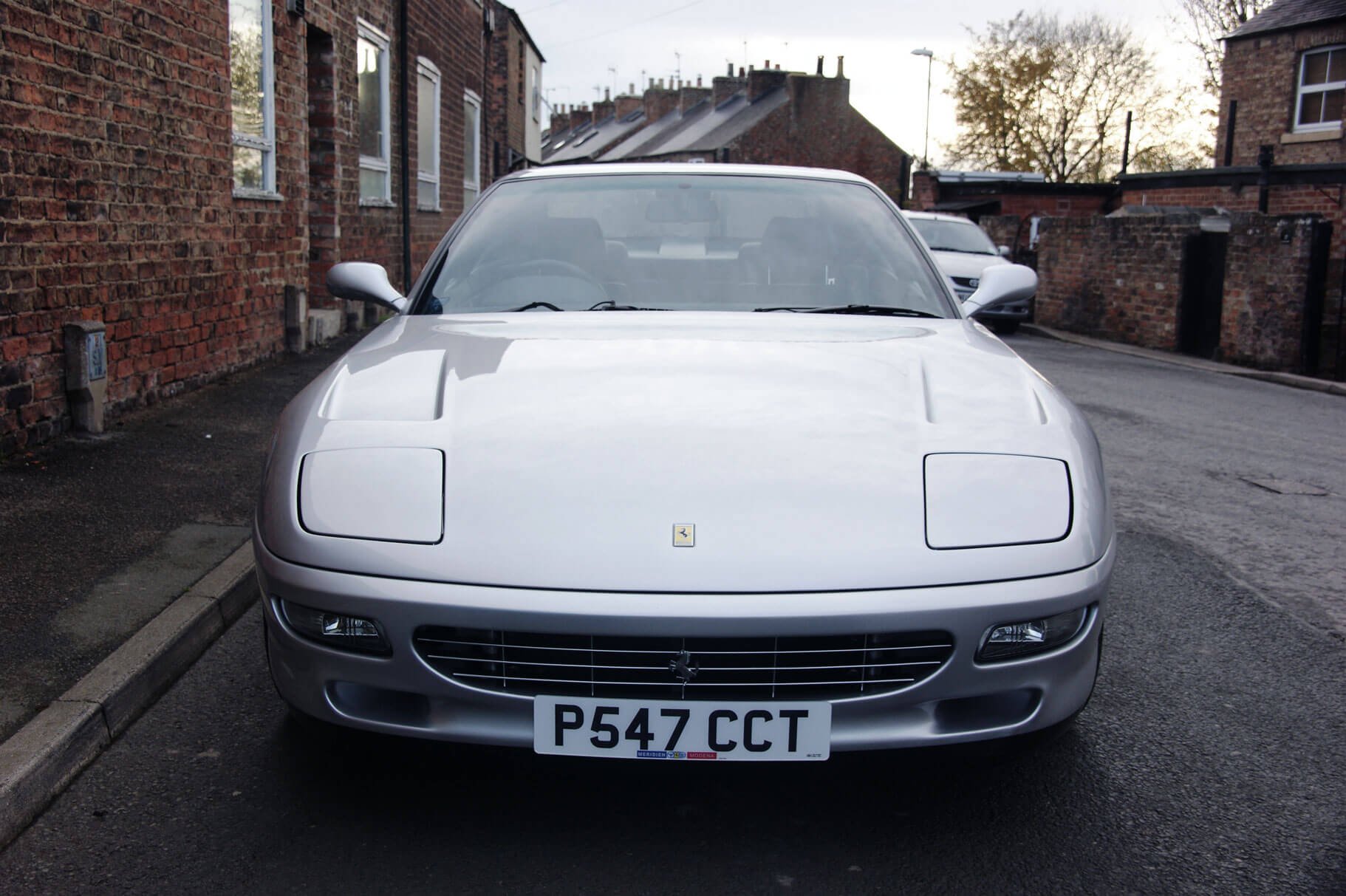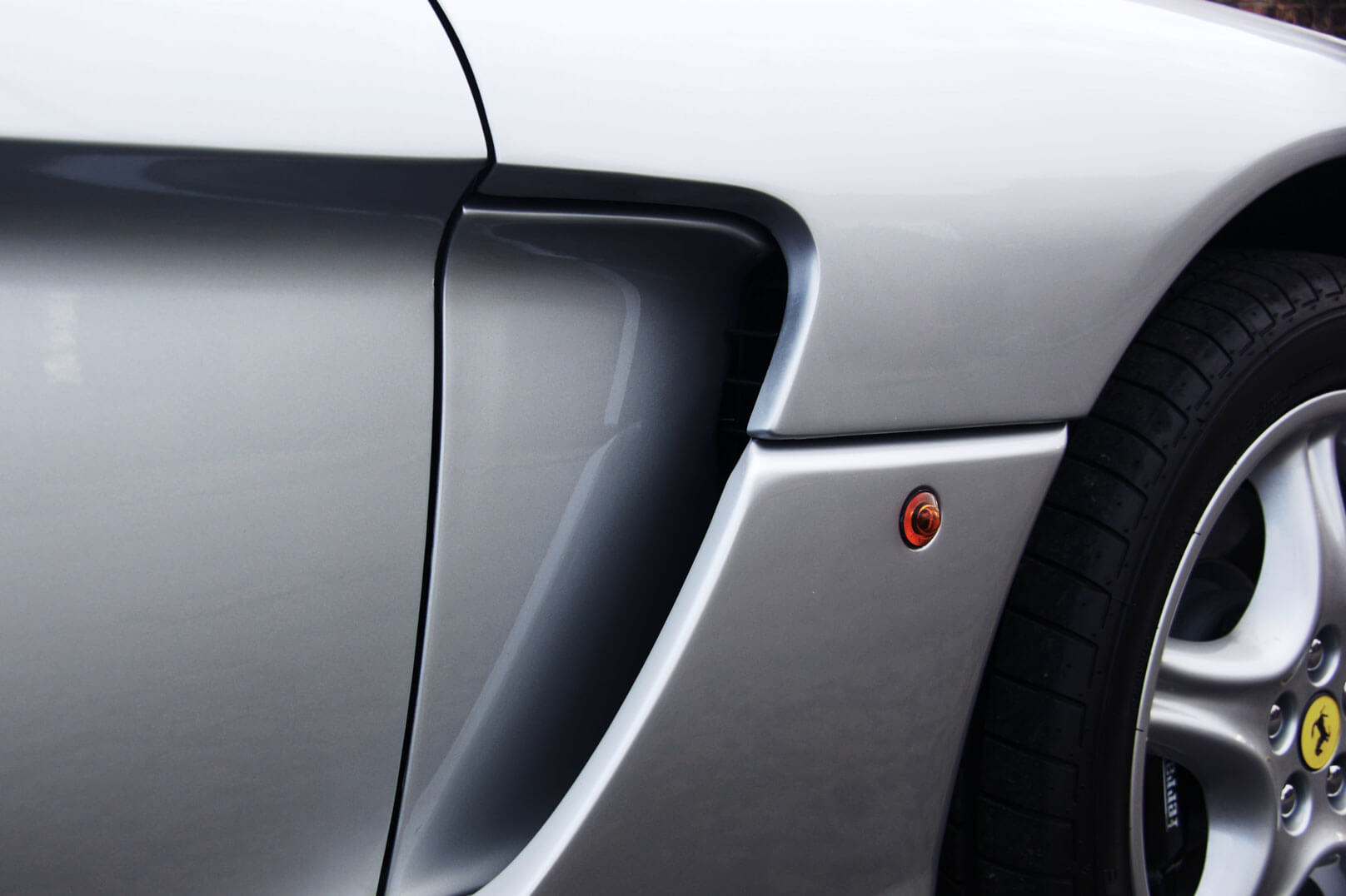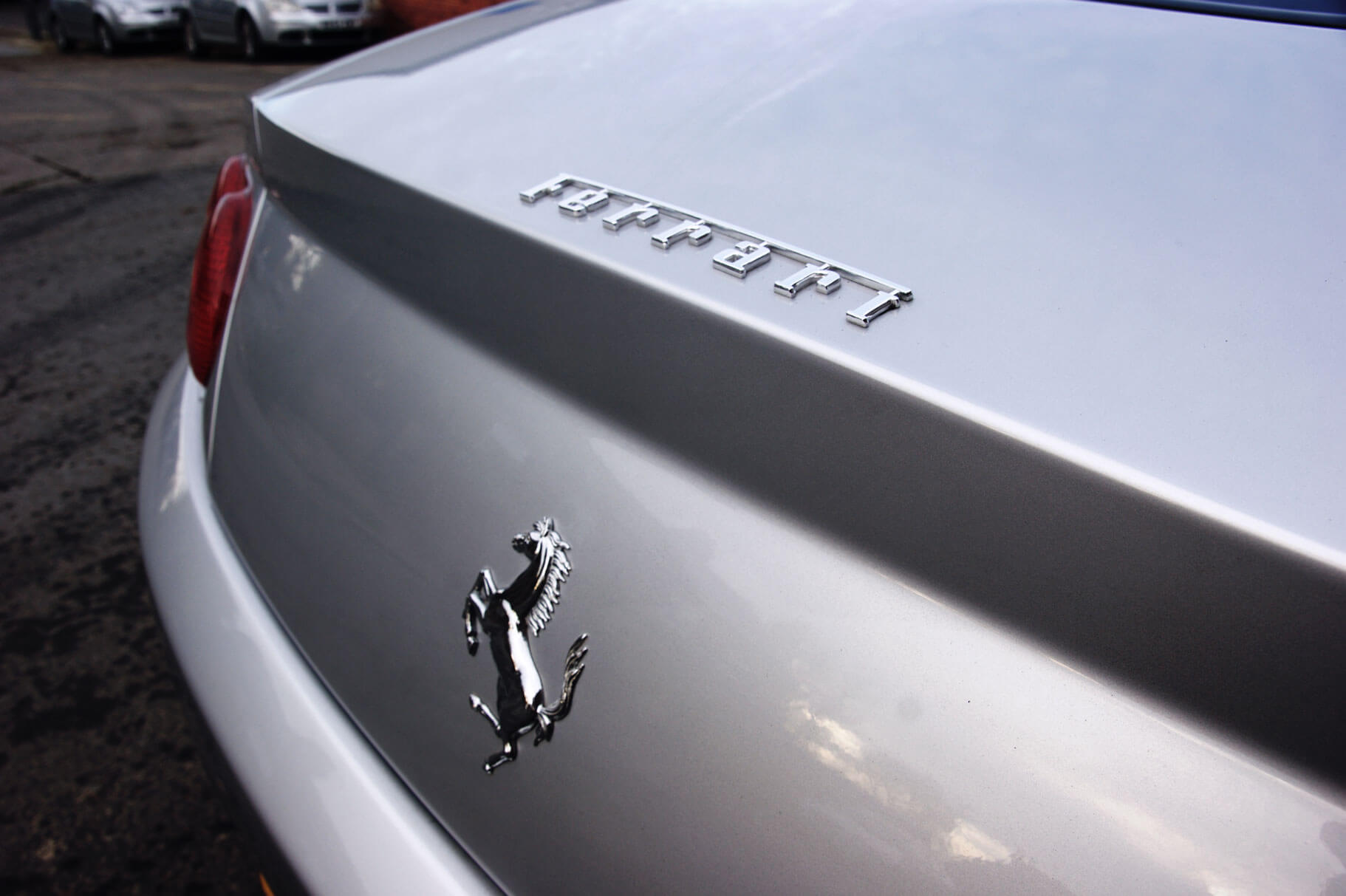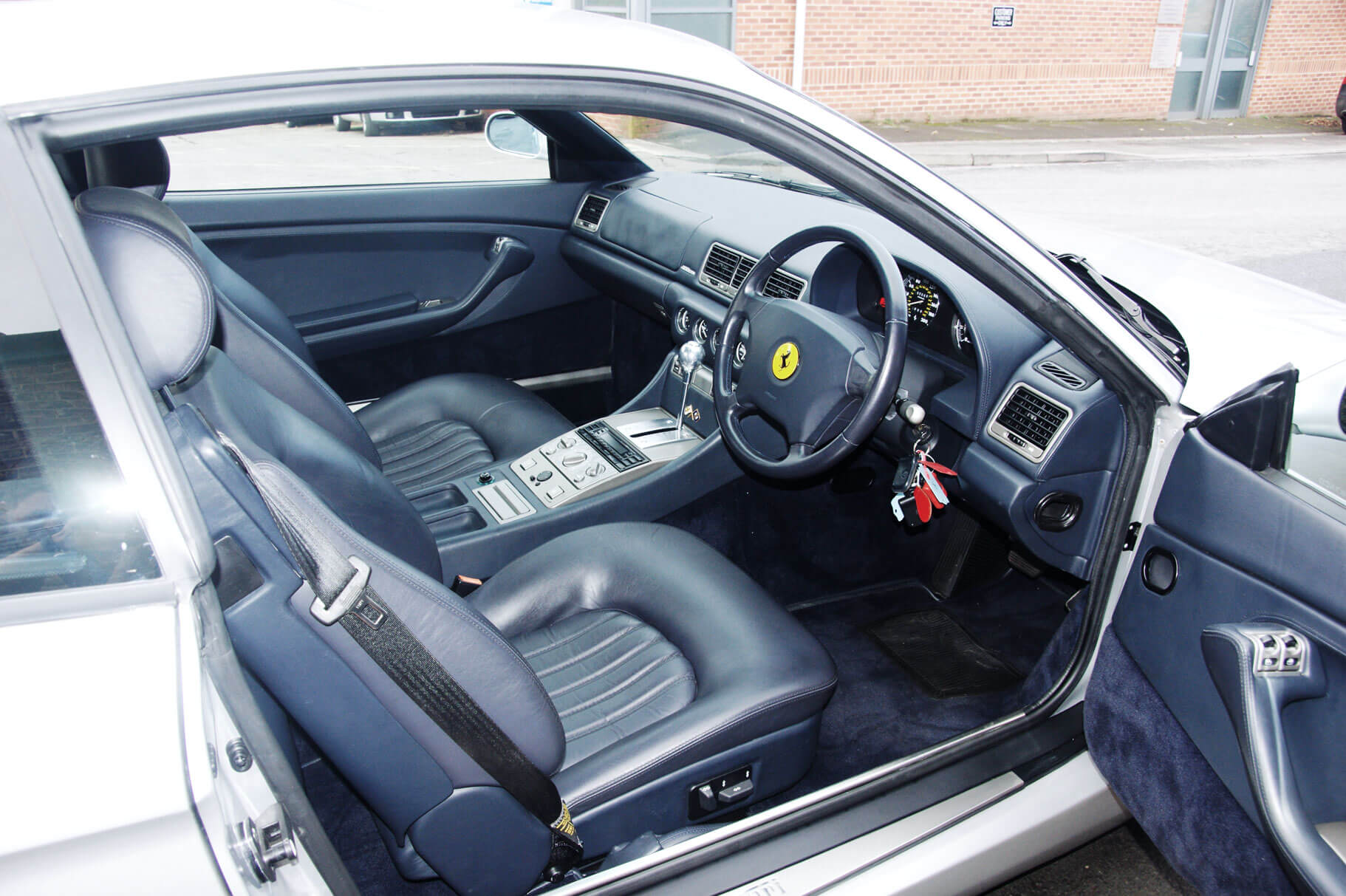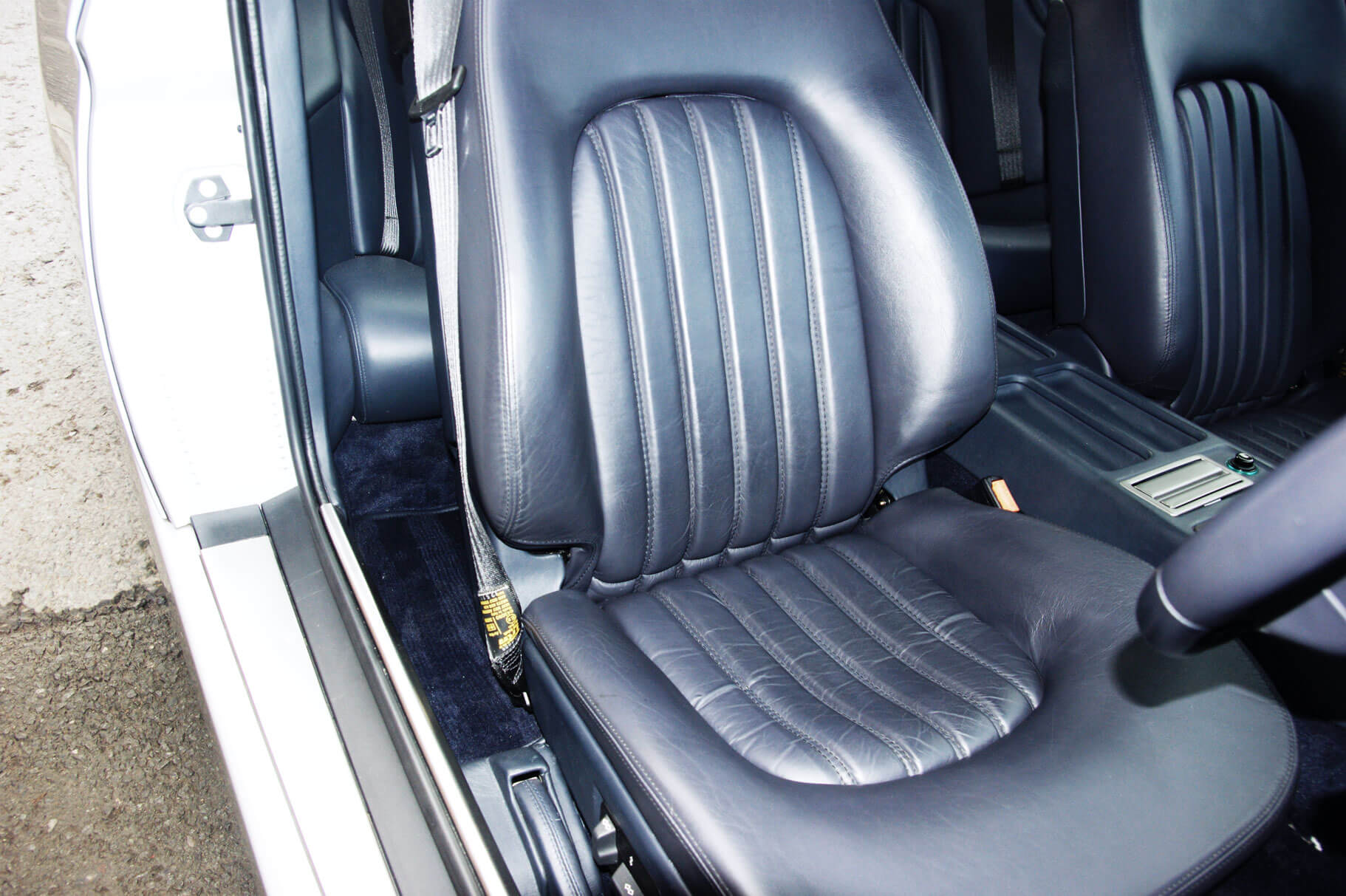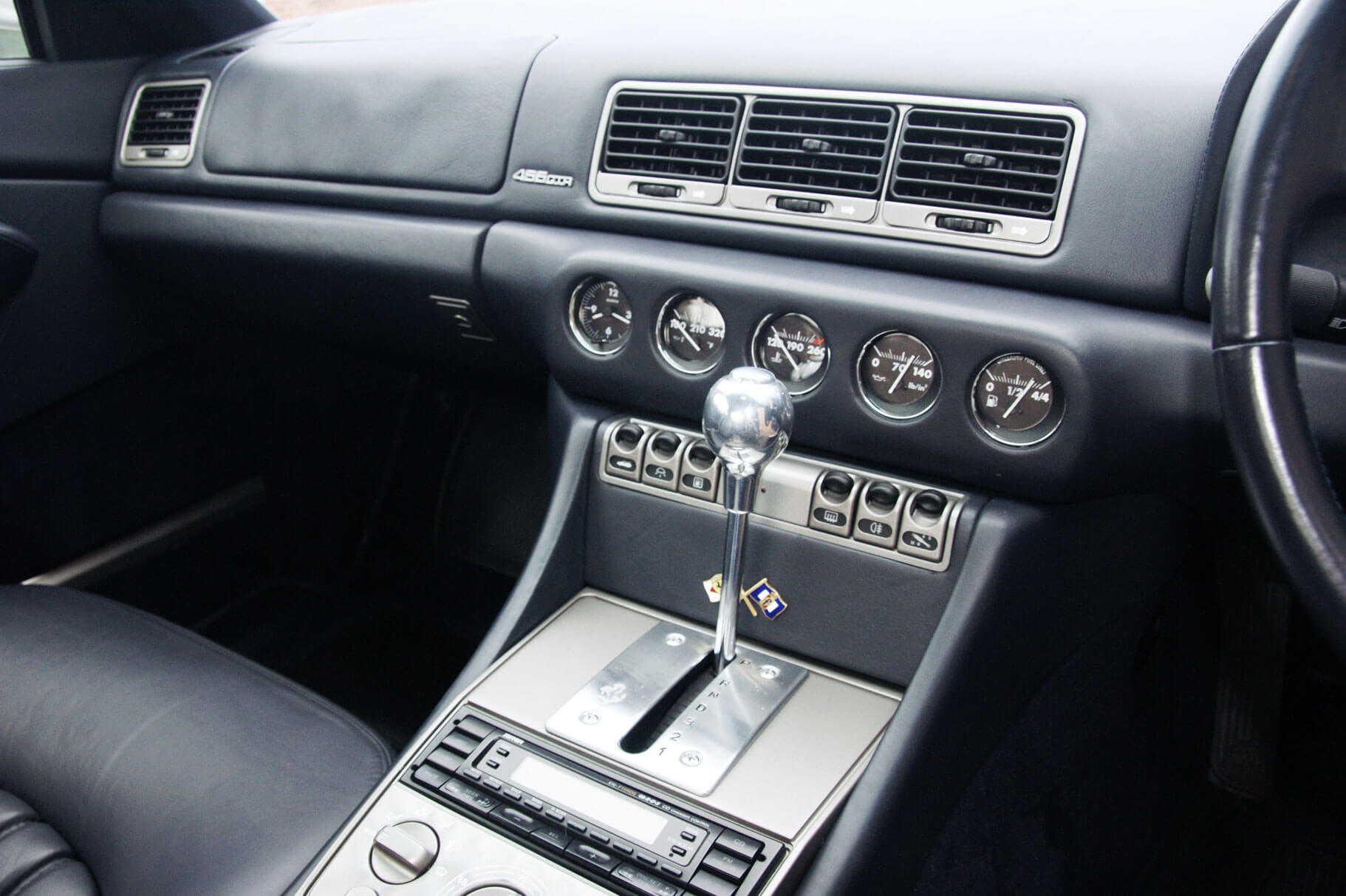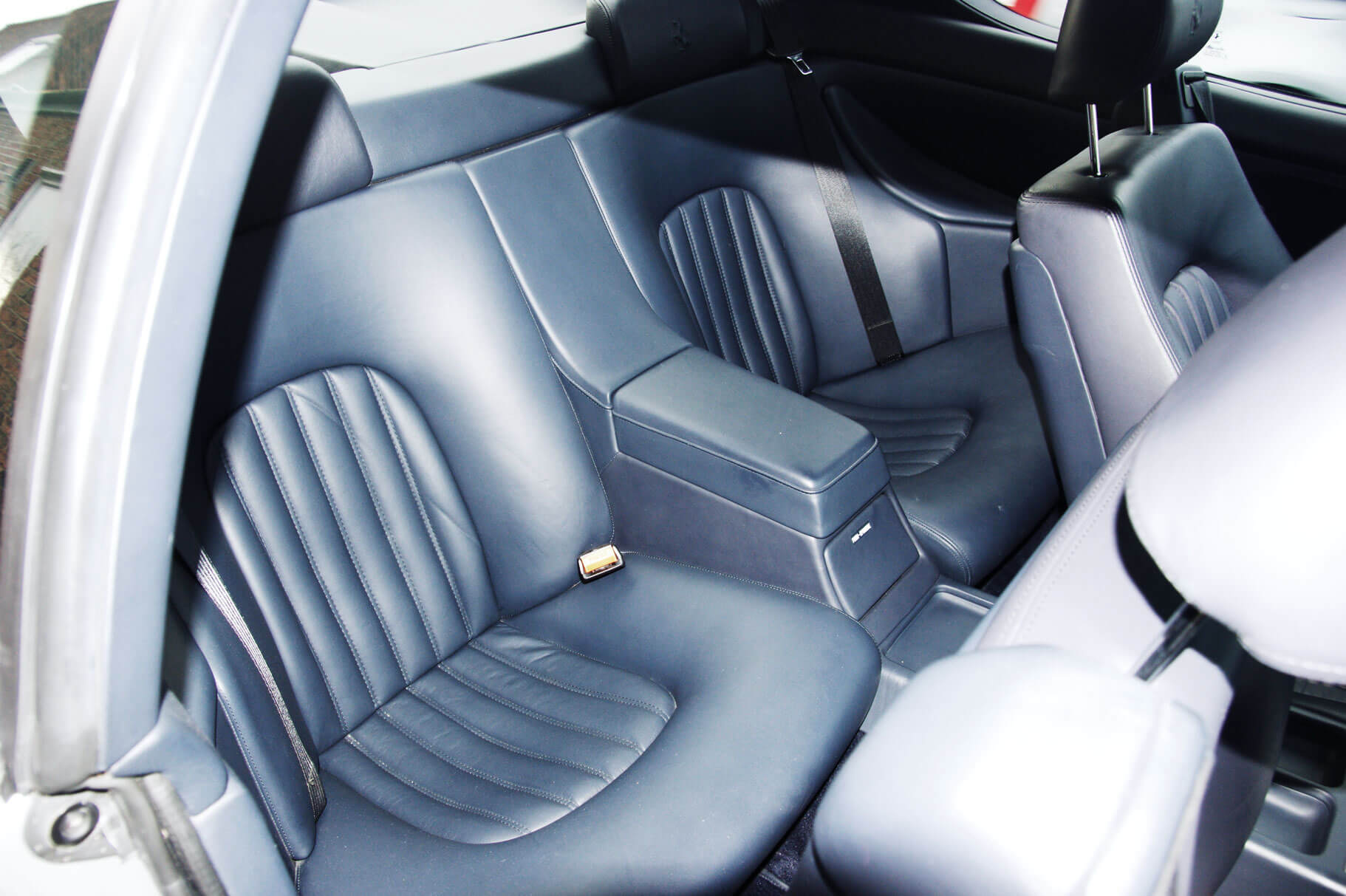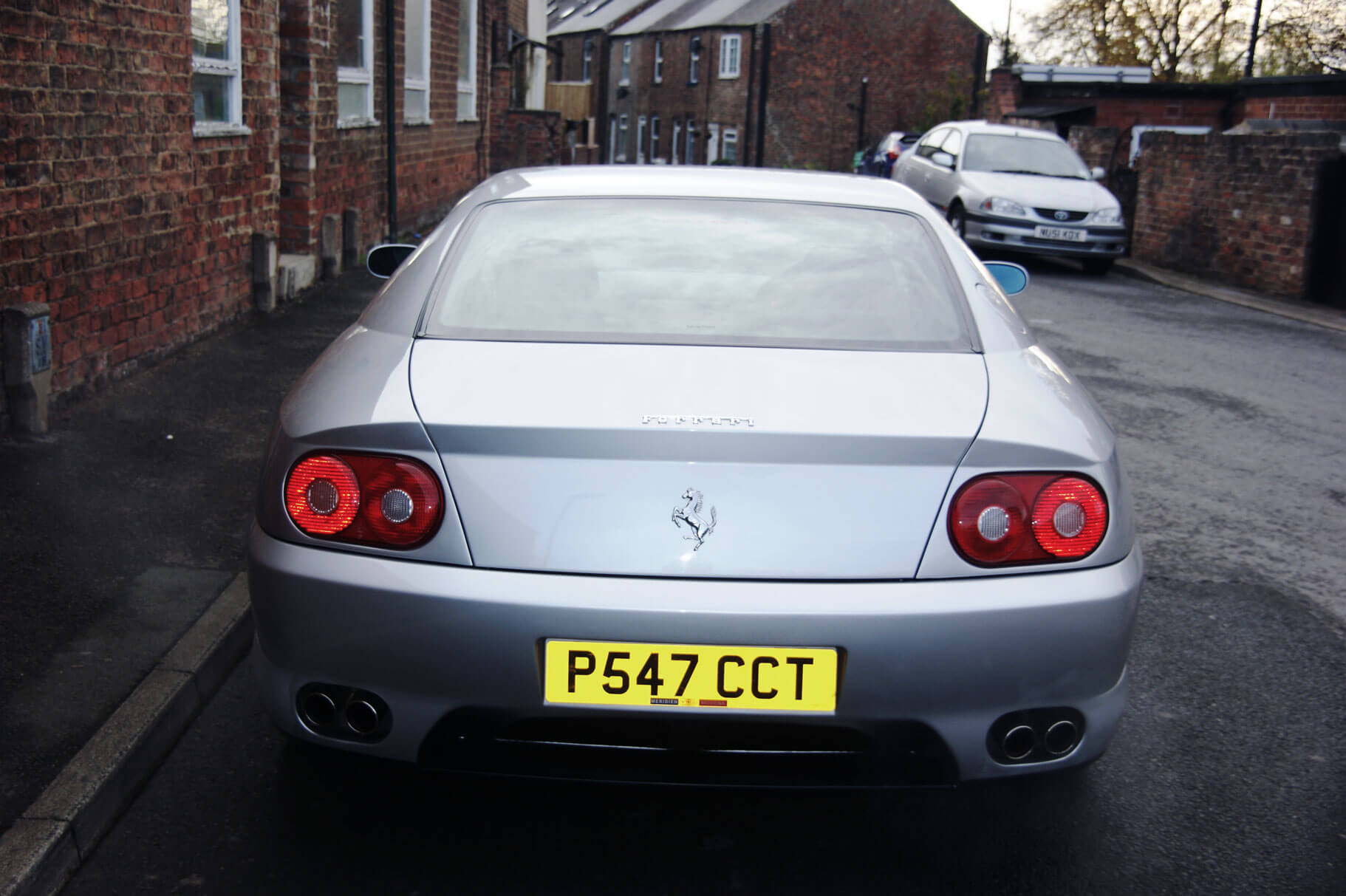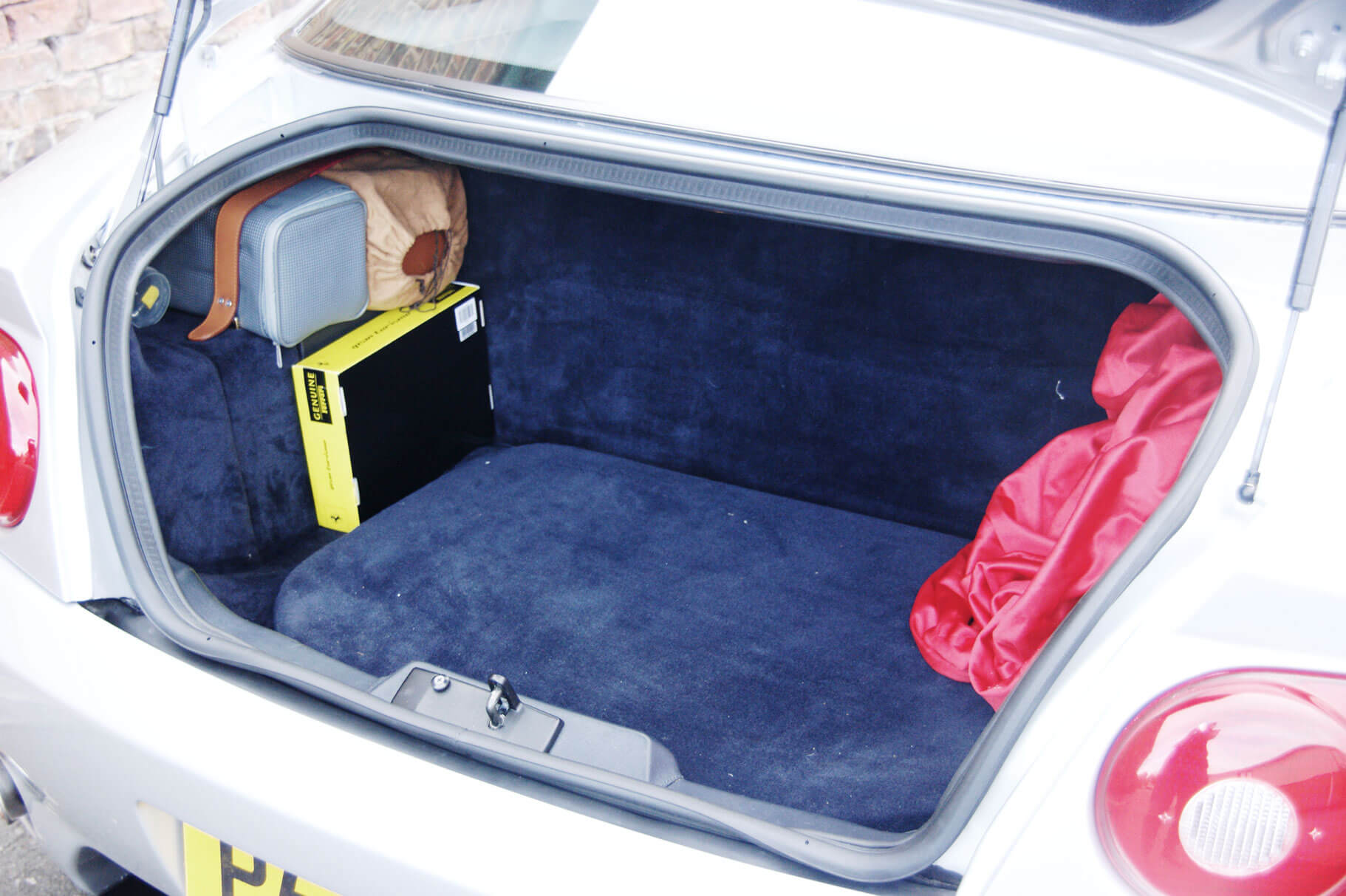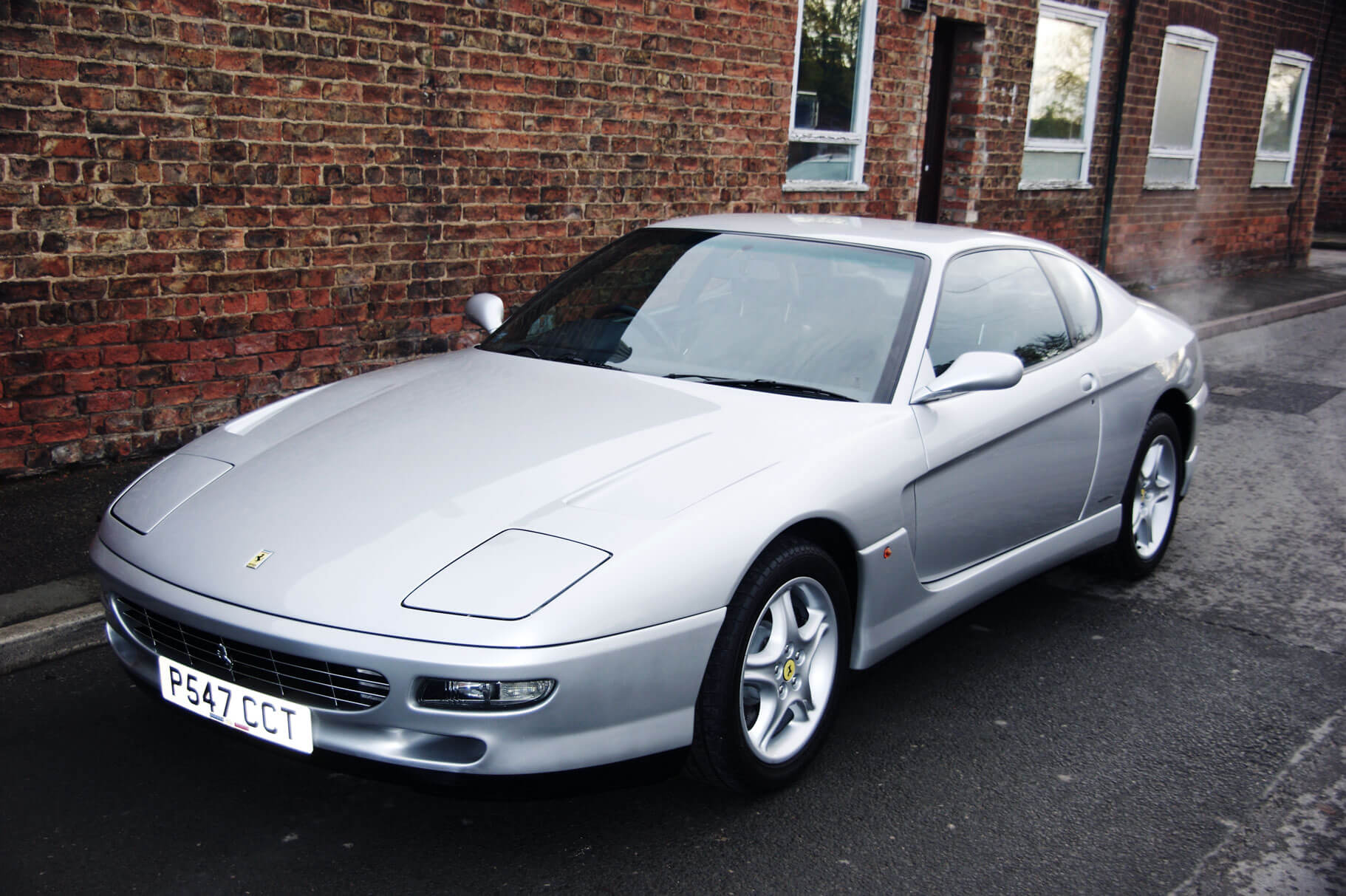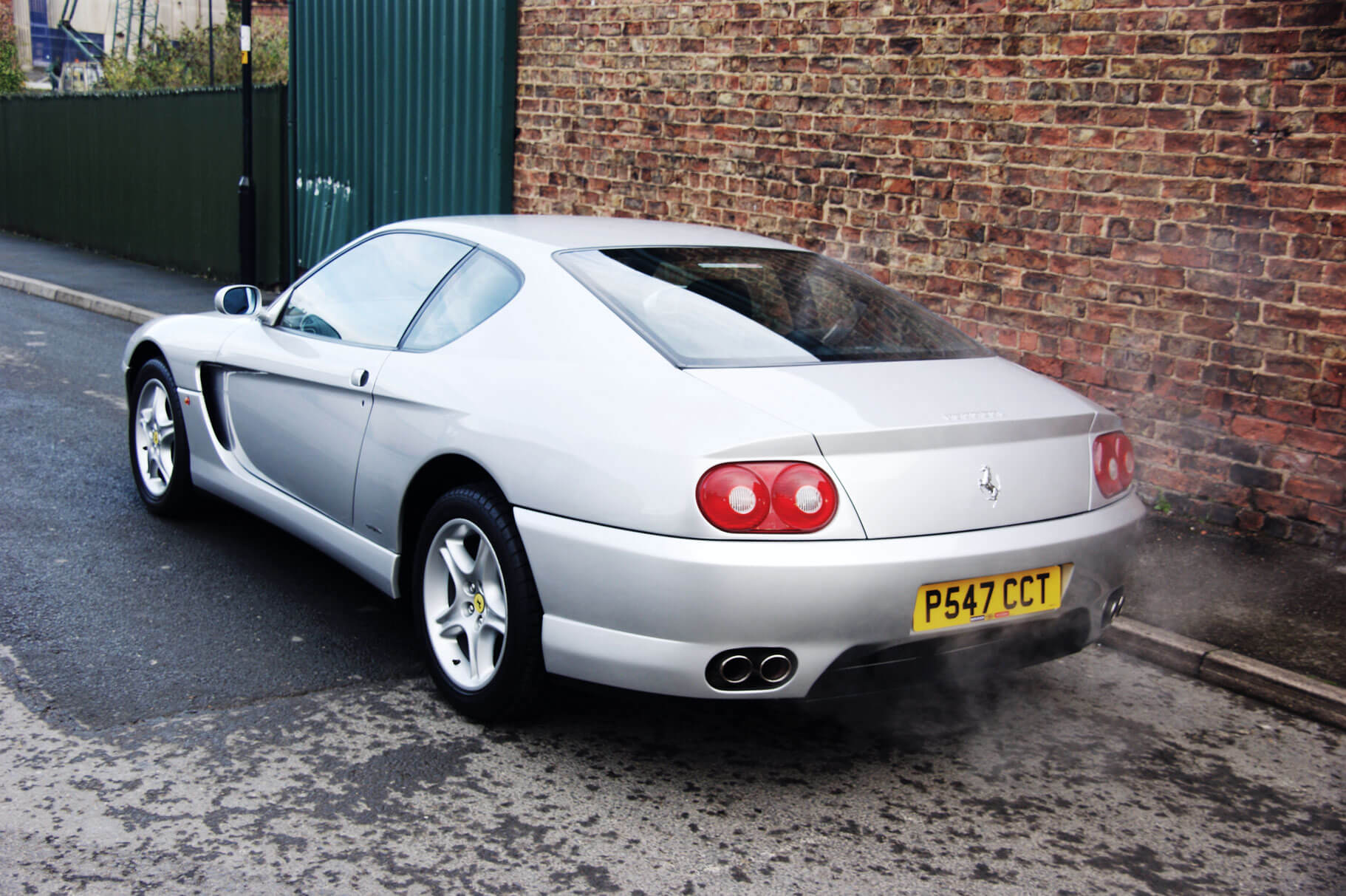 We are very pleased to offer this absolutely immaculate Ferrari 456 to the market Finished in Argento Nurbugring with Dark Navy leather interior
A very refreshing change to the more common Tour de France Blue with Crème
Sold new to Mr D. Bralsford on 27th May 1997, the then sole Channel Islands Distributor of Ferraris, Melbourne Garage in Jersey.
Sold to Mr Stephen J Marie 30th Sept 2009
An invoice for £148,485.00 and a letter from the supplying dealer offering to collect the first owner from the airport and taking him to lunch accompanies various large invoices throughout the years on regular maintenance, no expense has been spared on this car.
The service book shows the following:
Date Specialist Mileage
8.4.99 JDK Maranello 2,025
28.4.00 Five Oaks 2,954
18.9.01 Five Oaks 3,319
22.7.04 Maufant Garage 3,942
20.10.10 Seaton Garage 4,562
10.4.15 Paul Keens 6,357 Large service and cambelts.
This 456 must be one of the most exceptional cars on the market today, not only is it one of the lowest mileage cars on offer it comes complete with:
Original bill of sale
Complete book pack
Spare keys
Ferrari trickle charger
Ferrari dust cover
Supplied with current V5c and fresh MoT.
Full dealer facilities available on all of our cars.
Export  and  Finance arrangements  /   12 months warranty
Enquire