1981 Mercedes 200D Saloon (Manual) 57,700 miles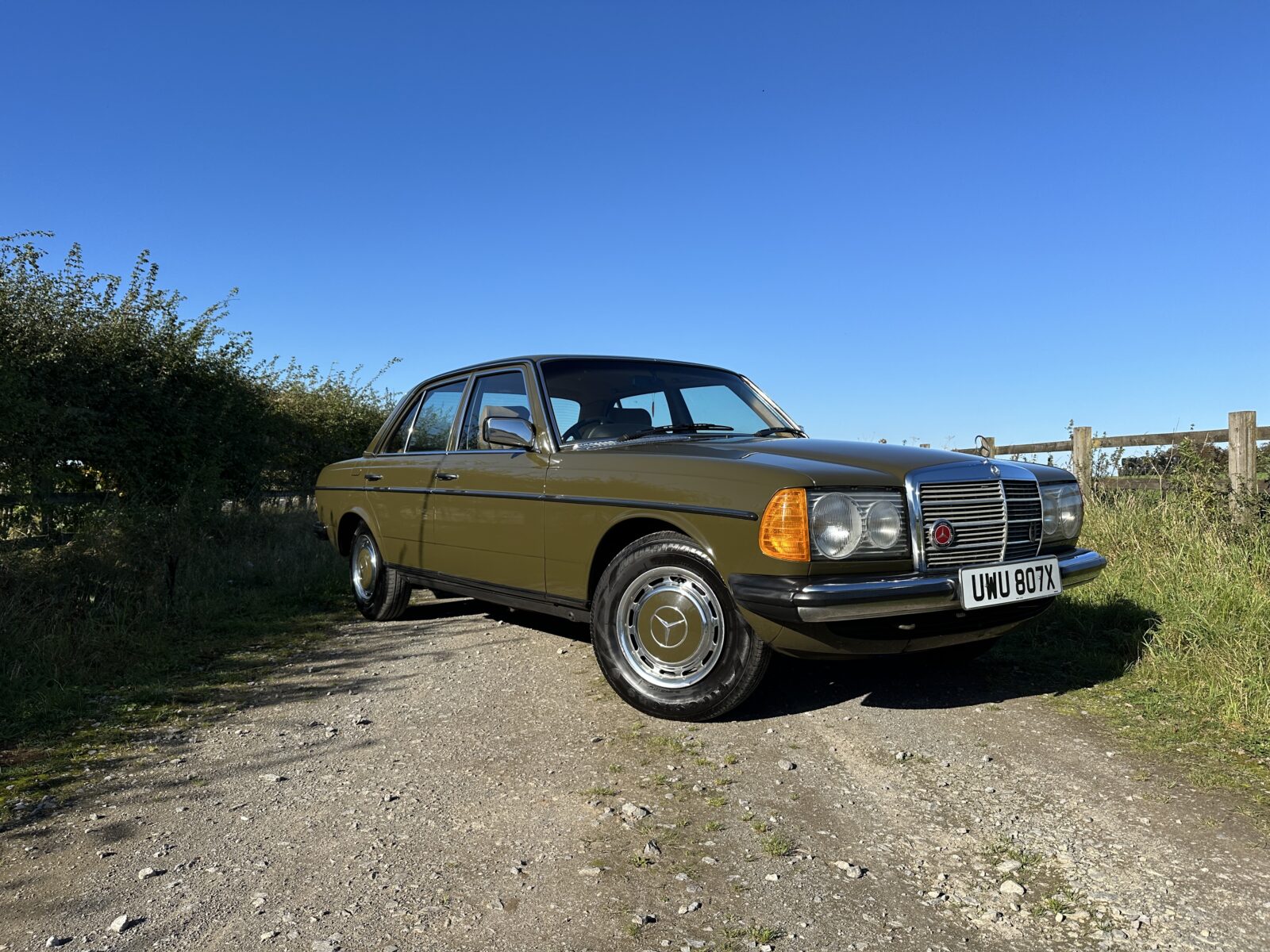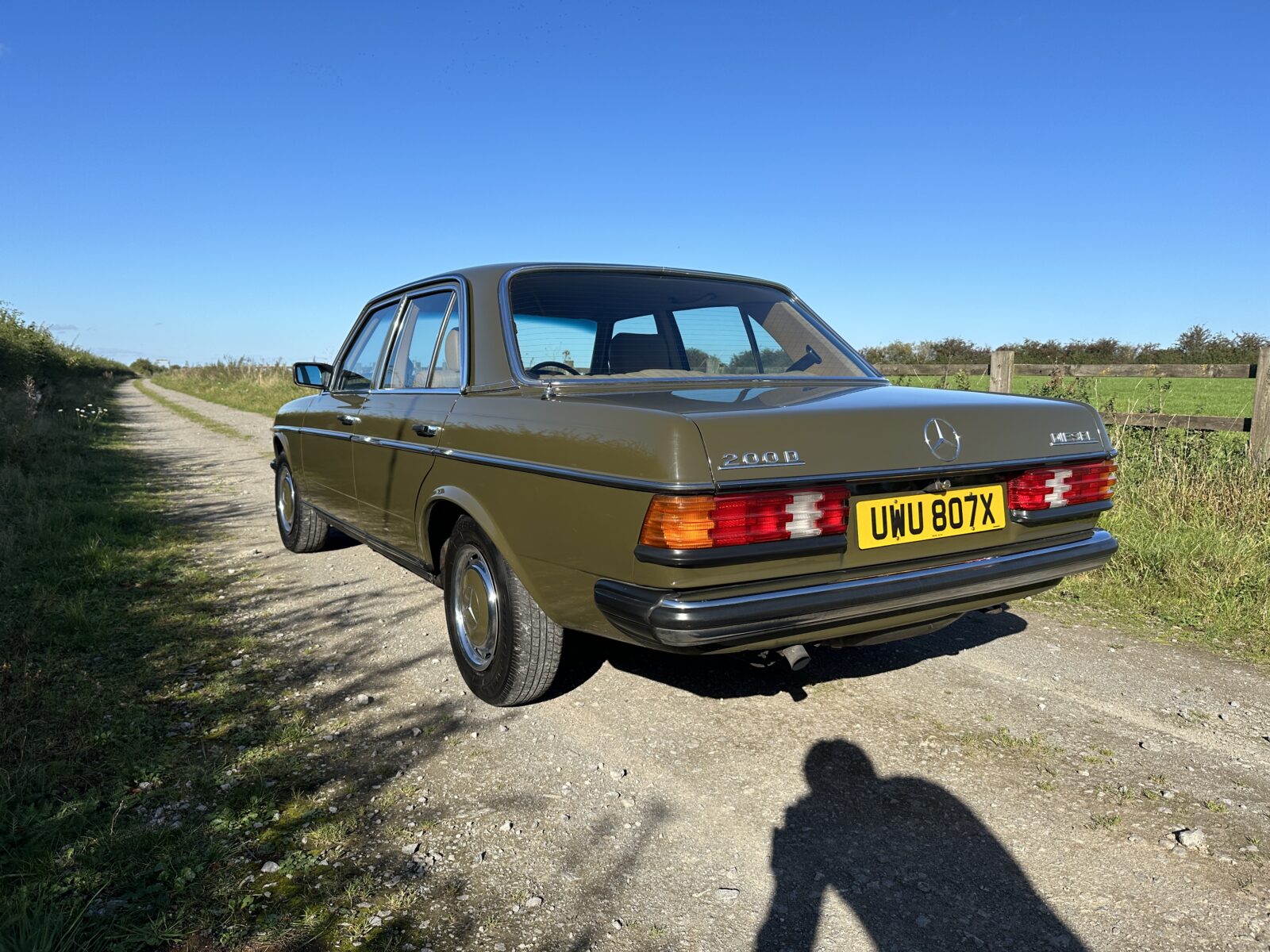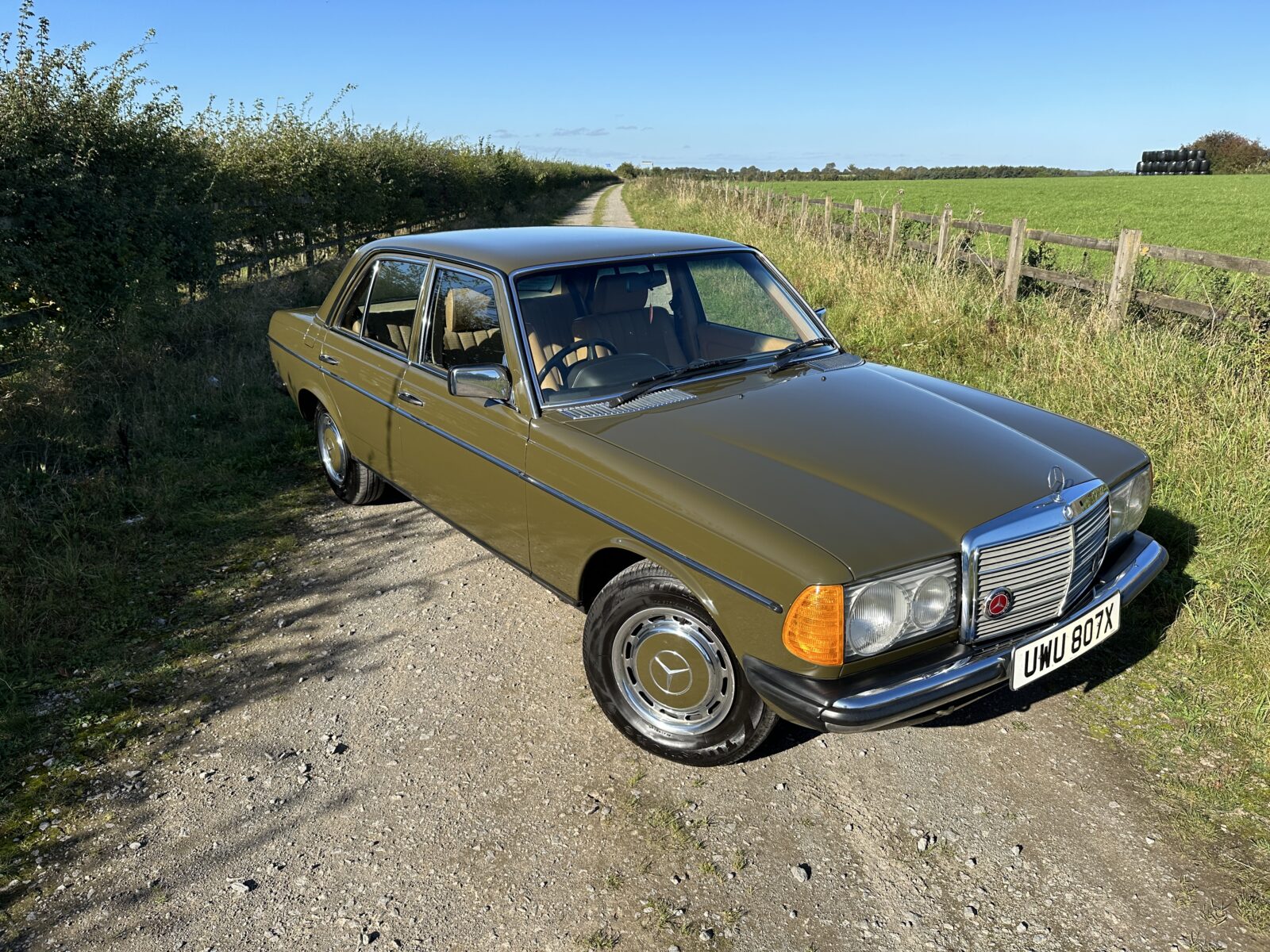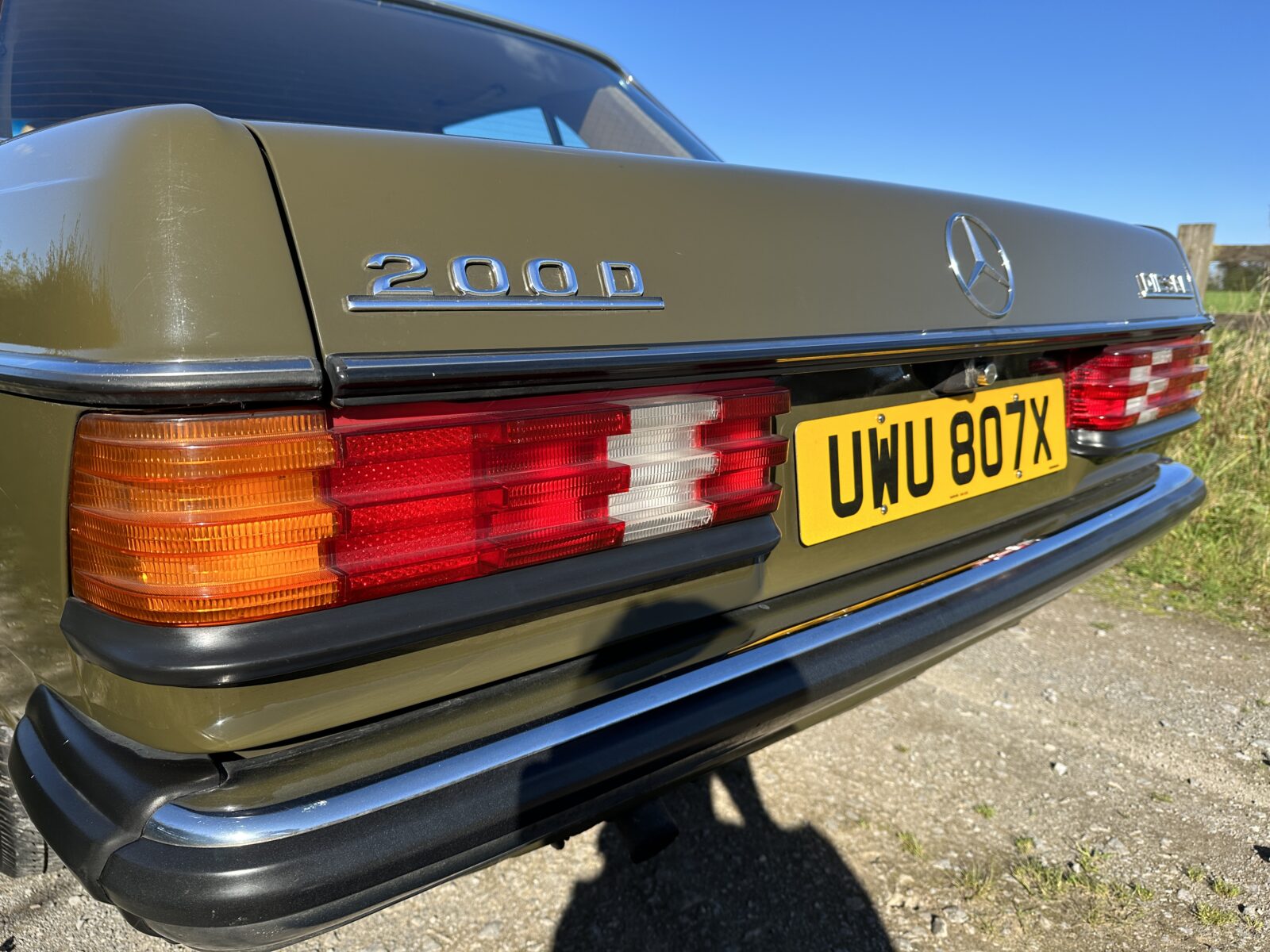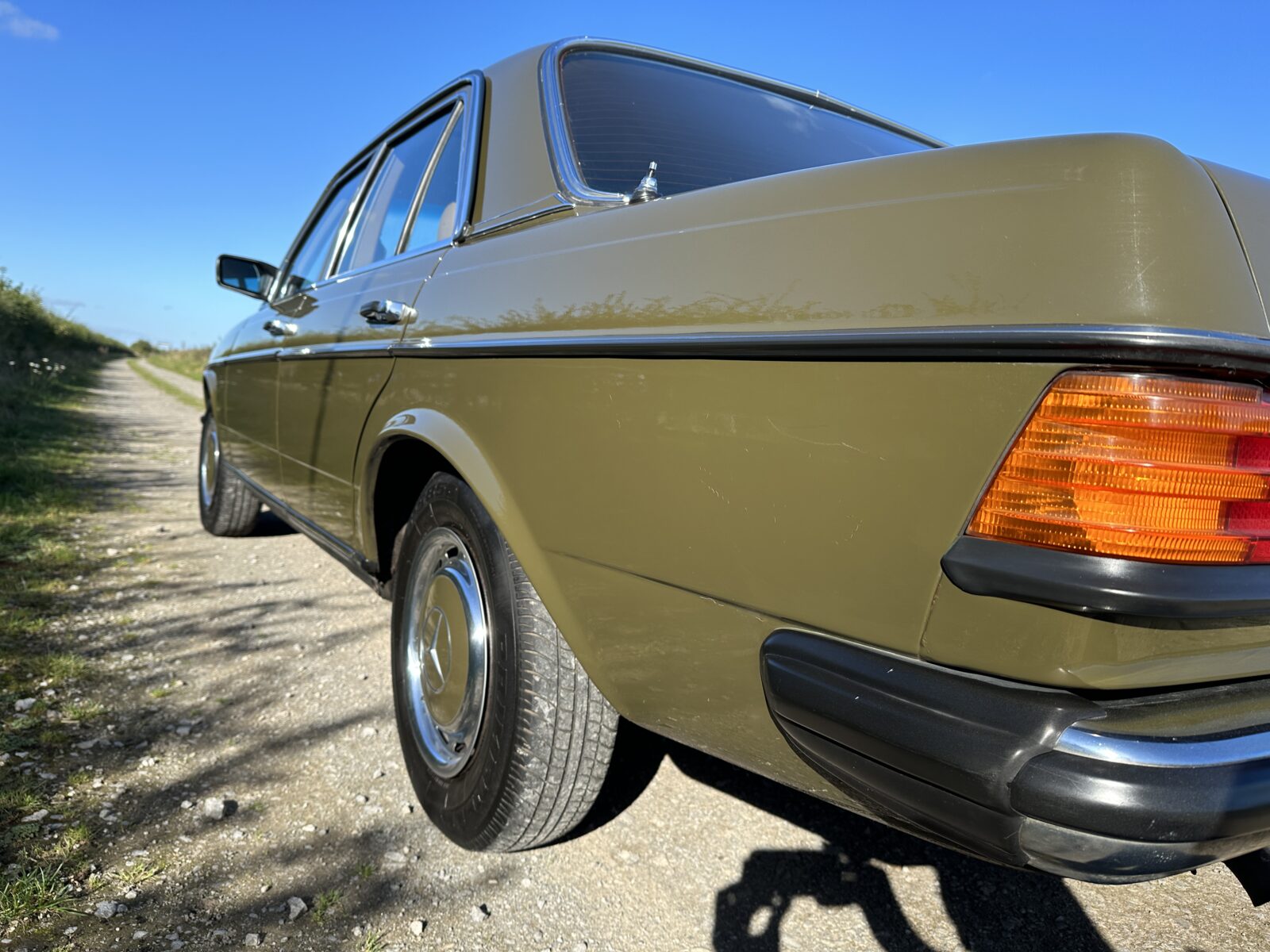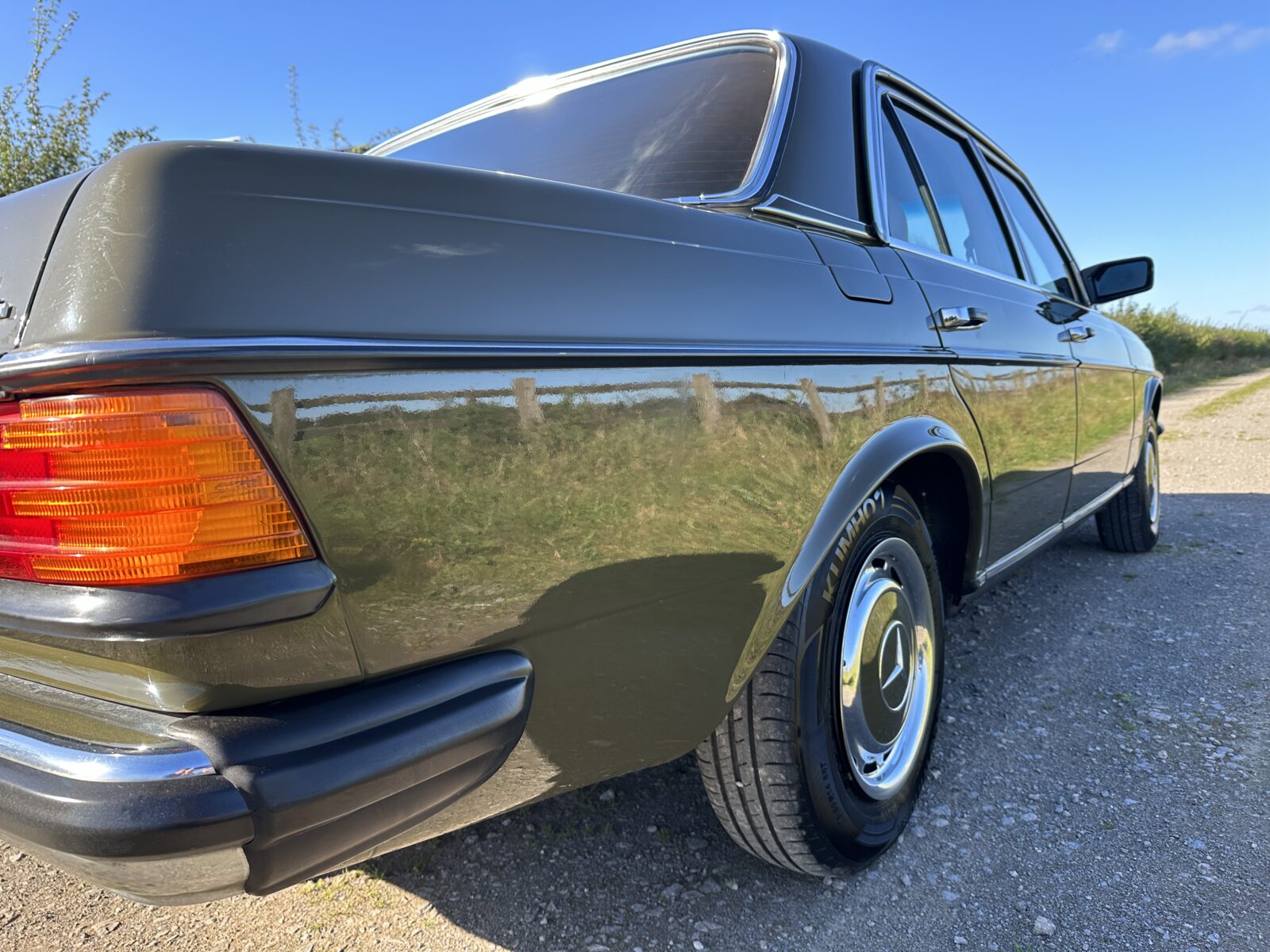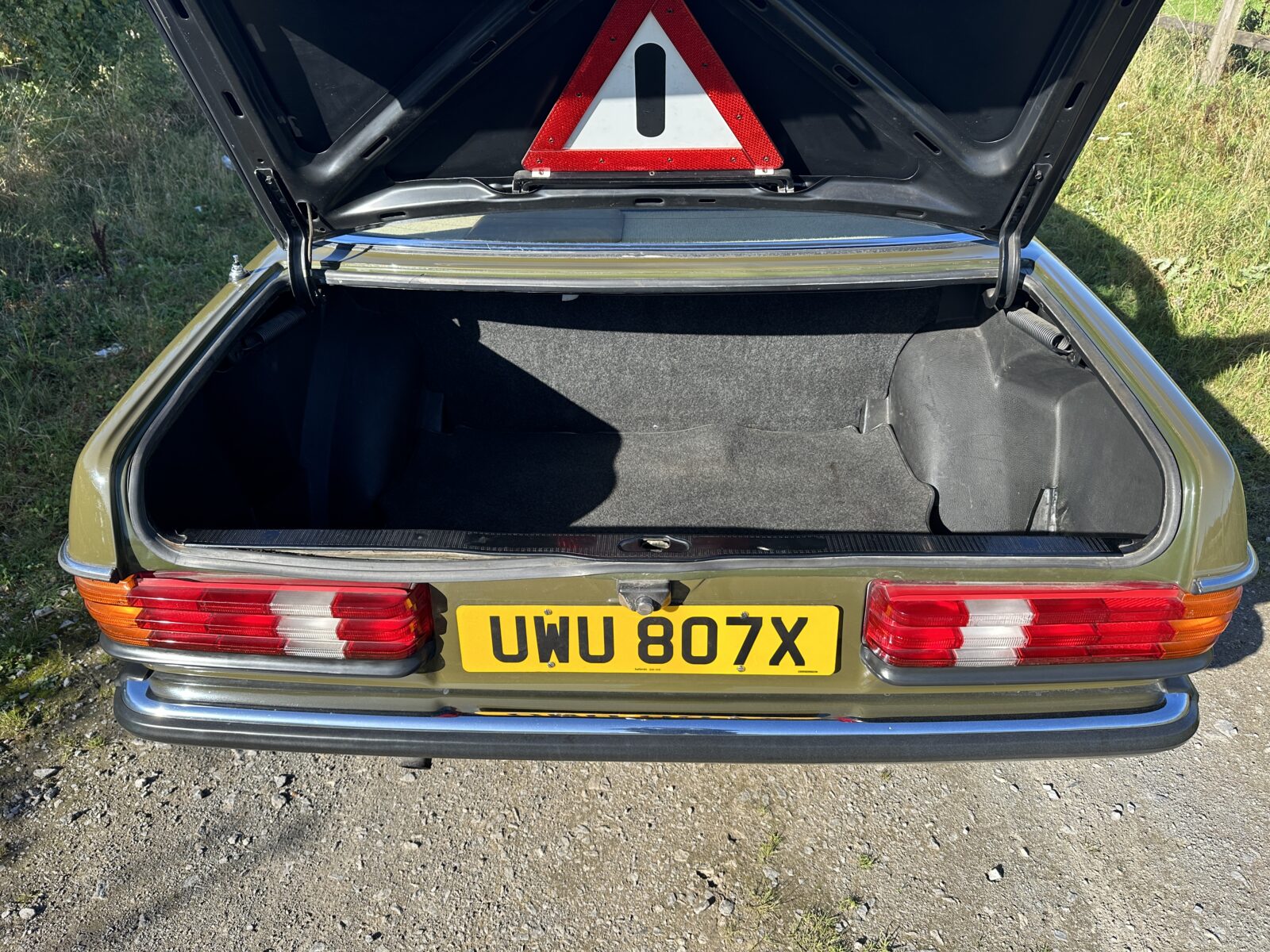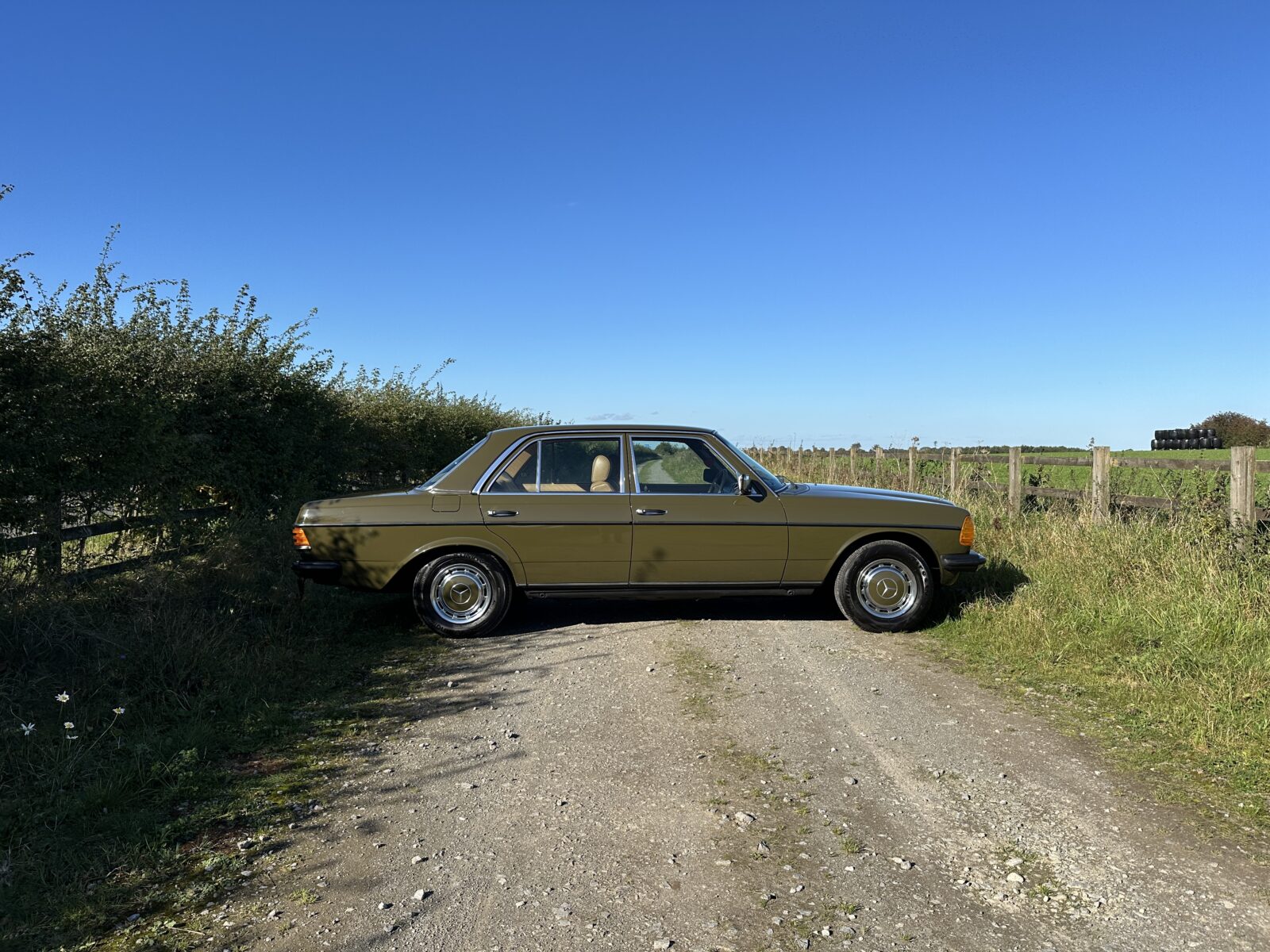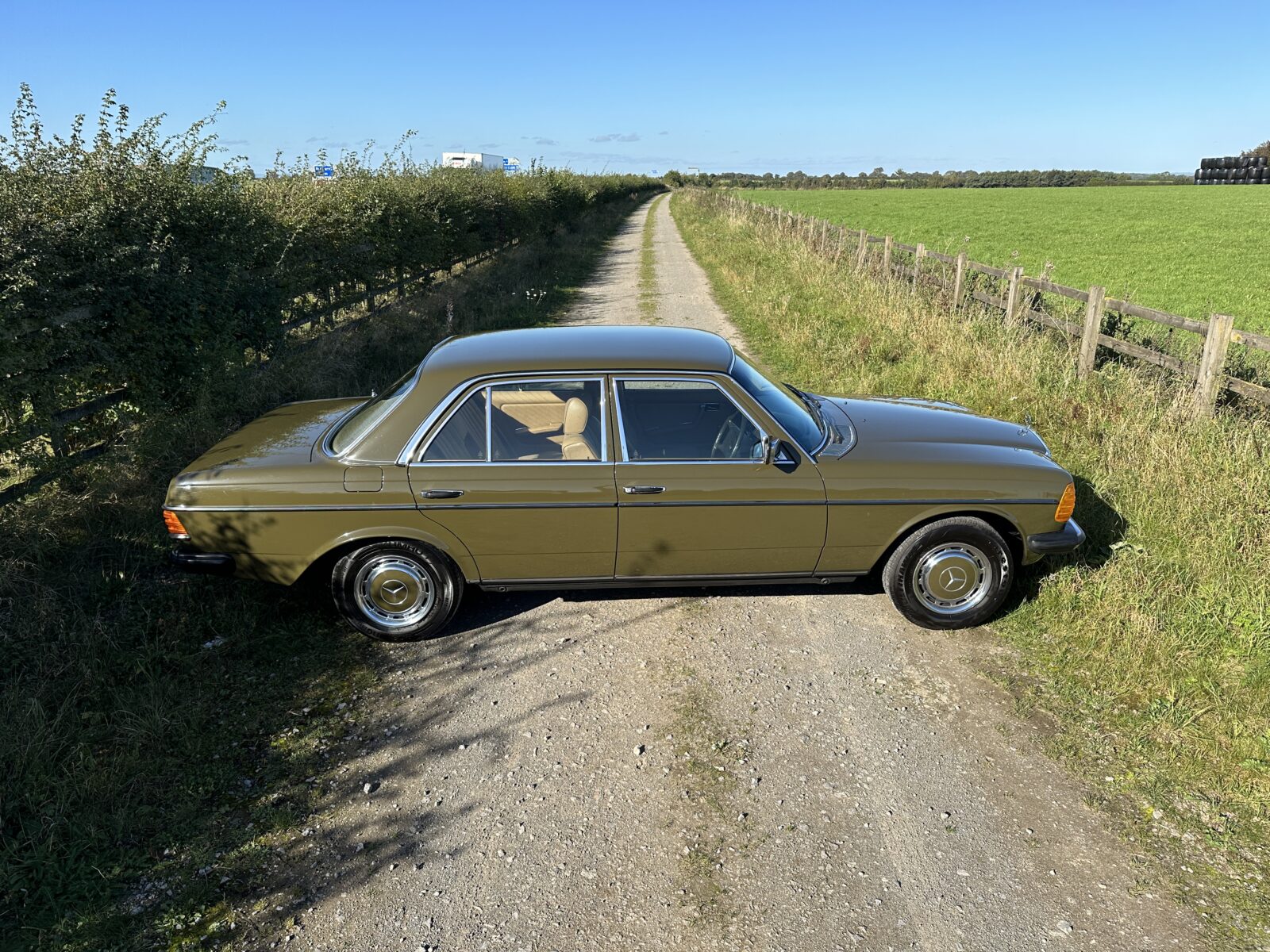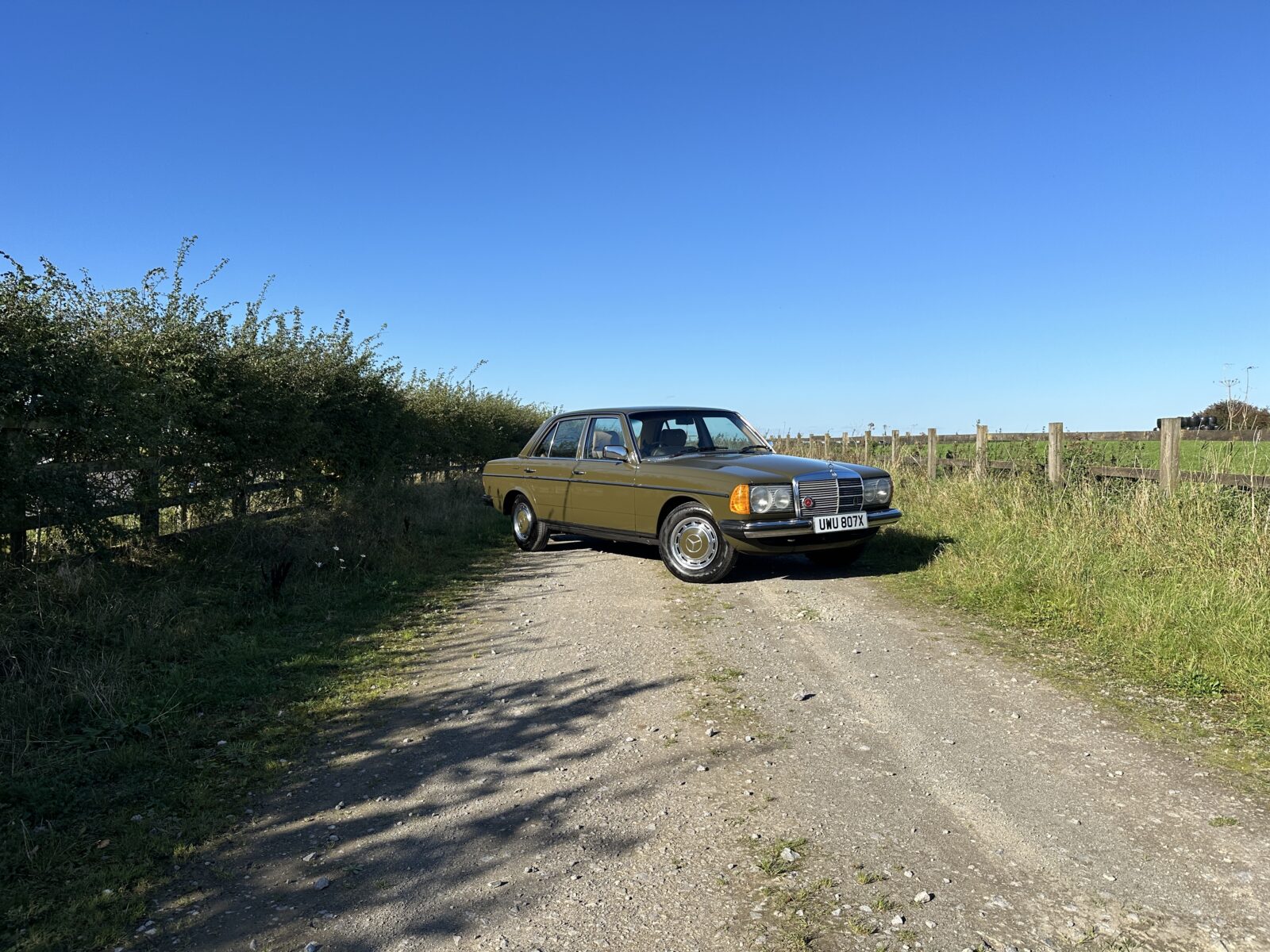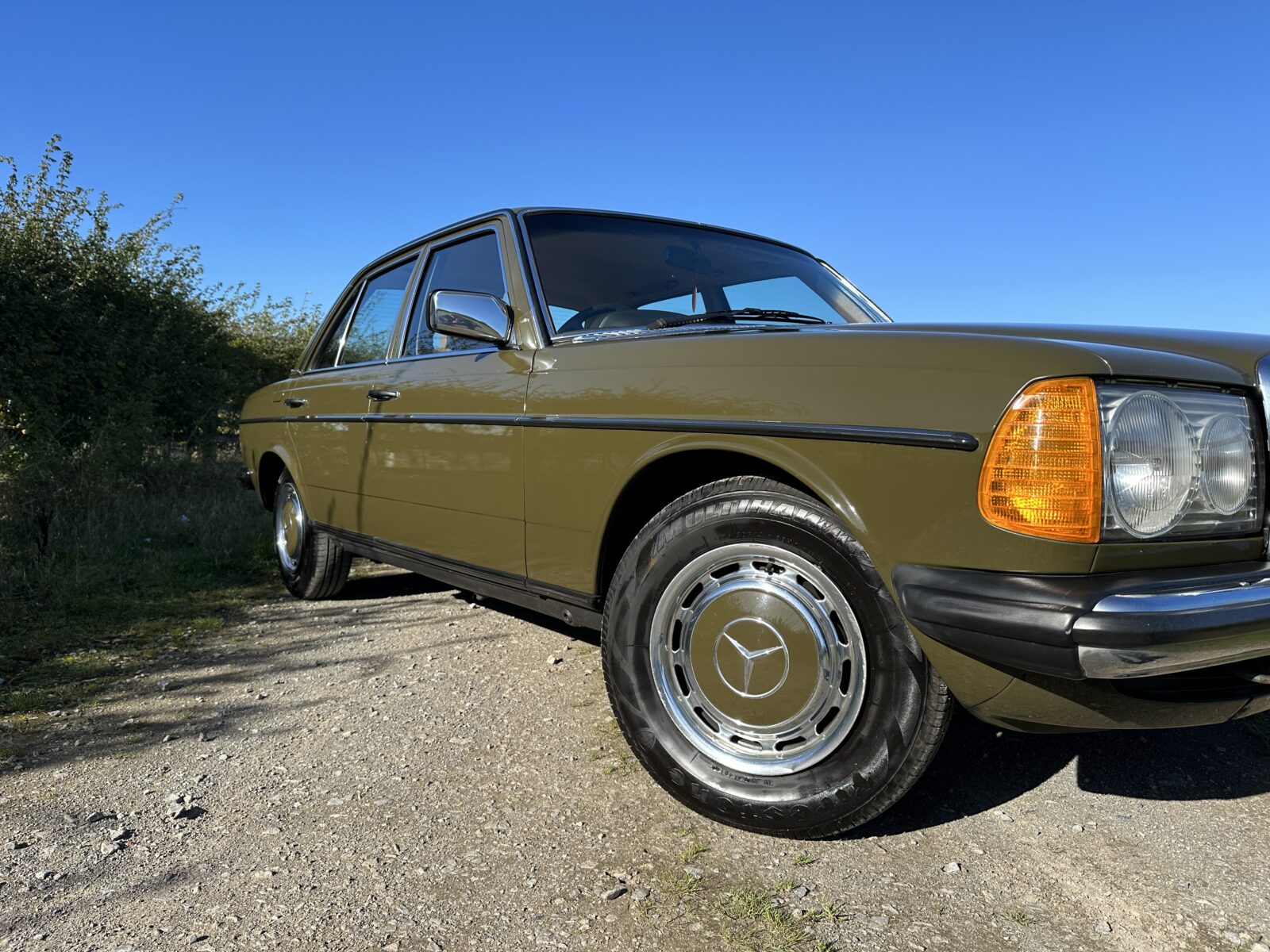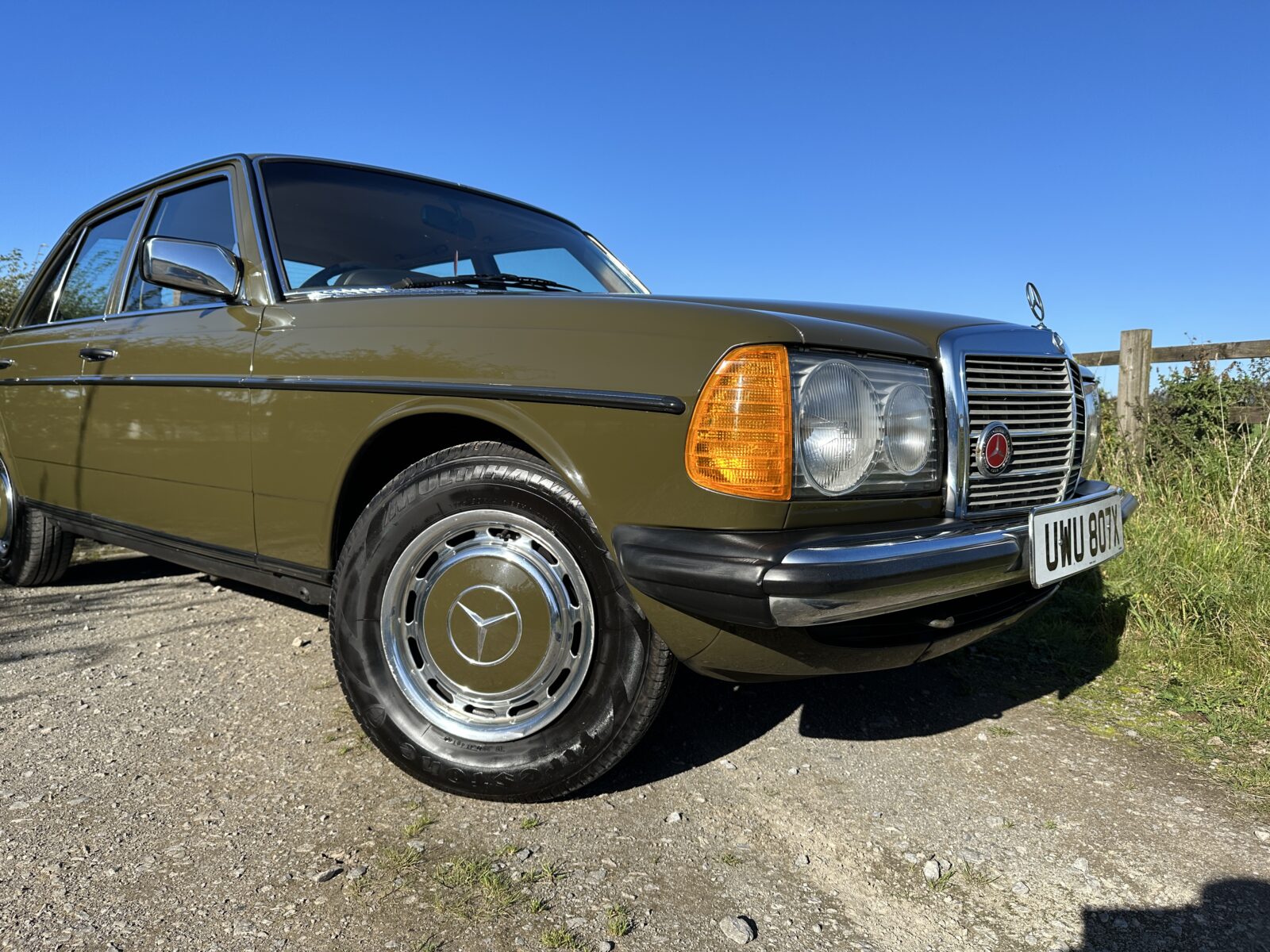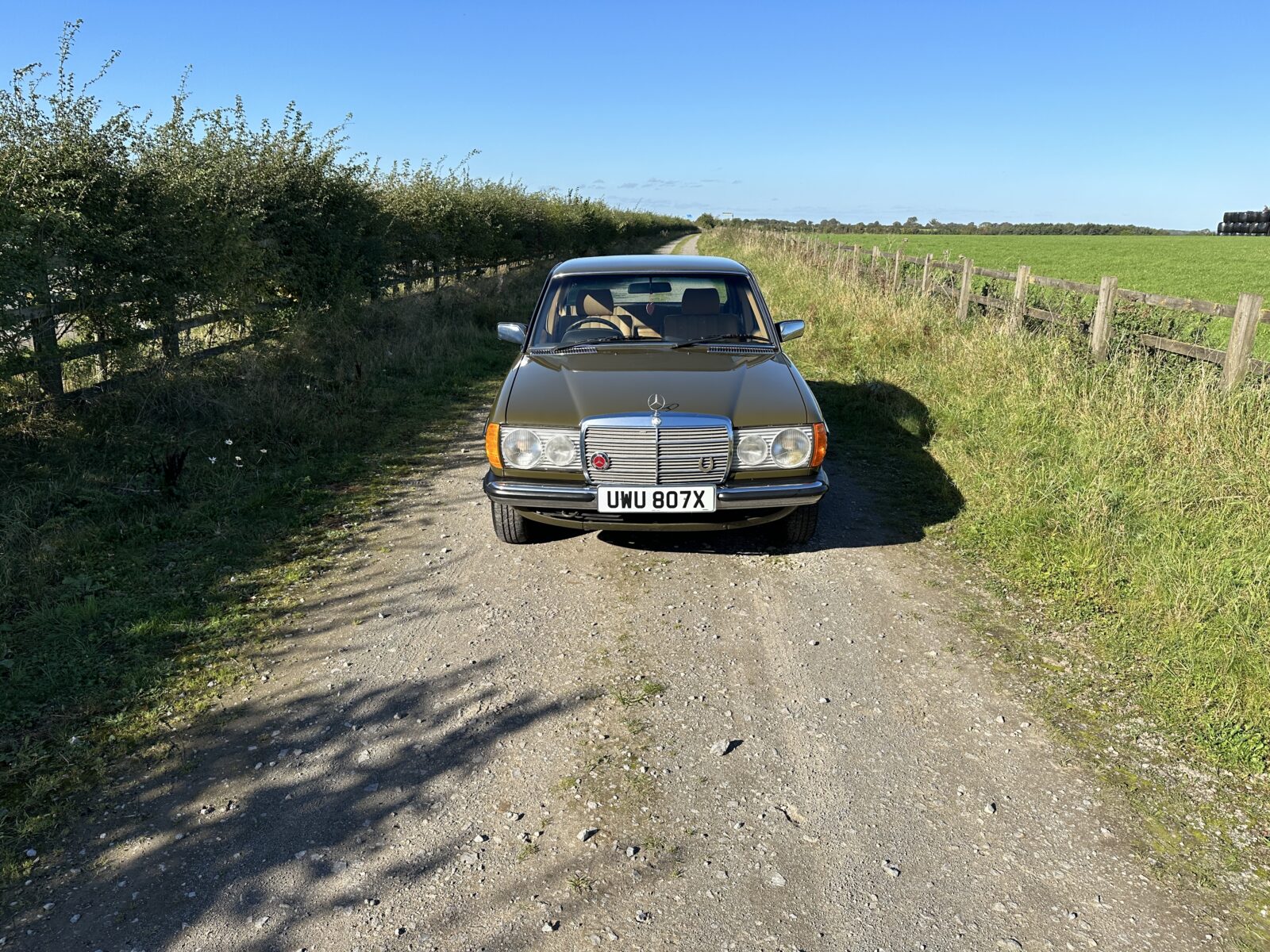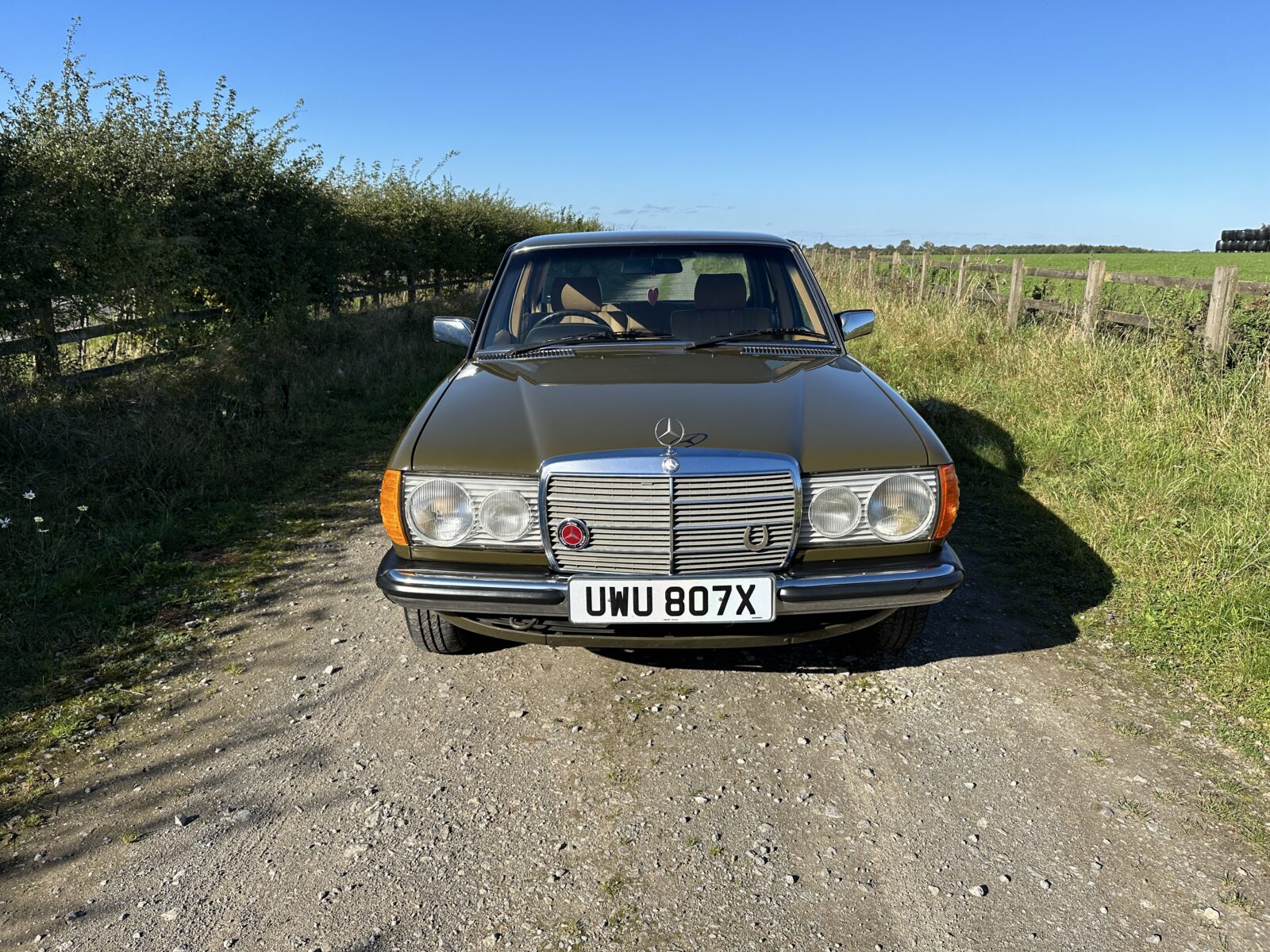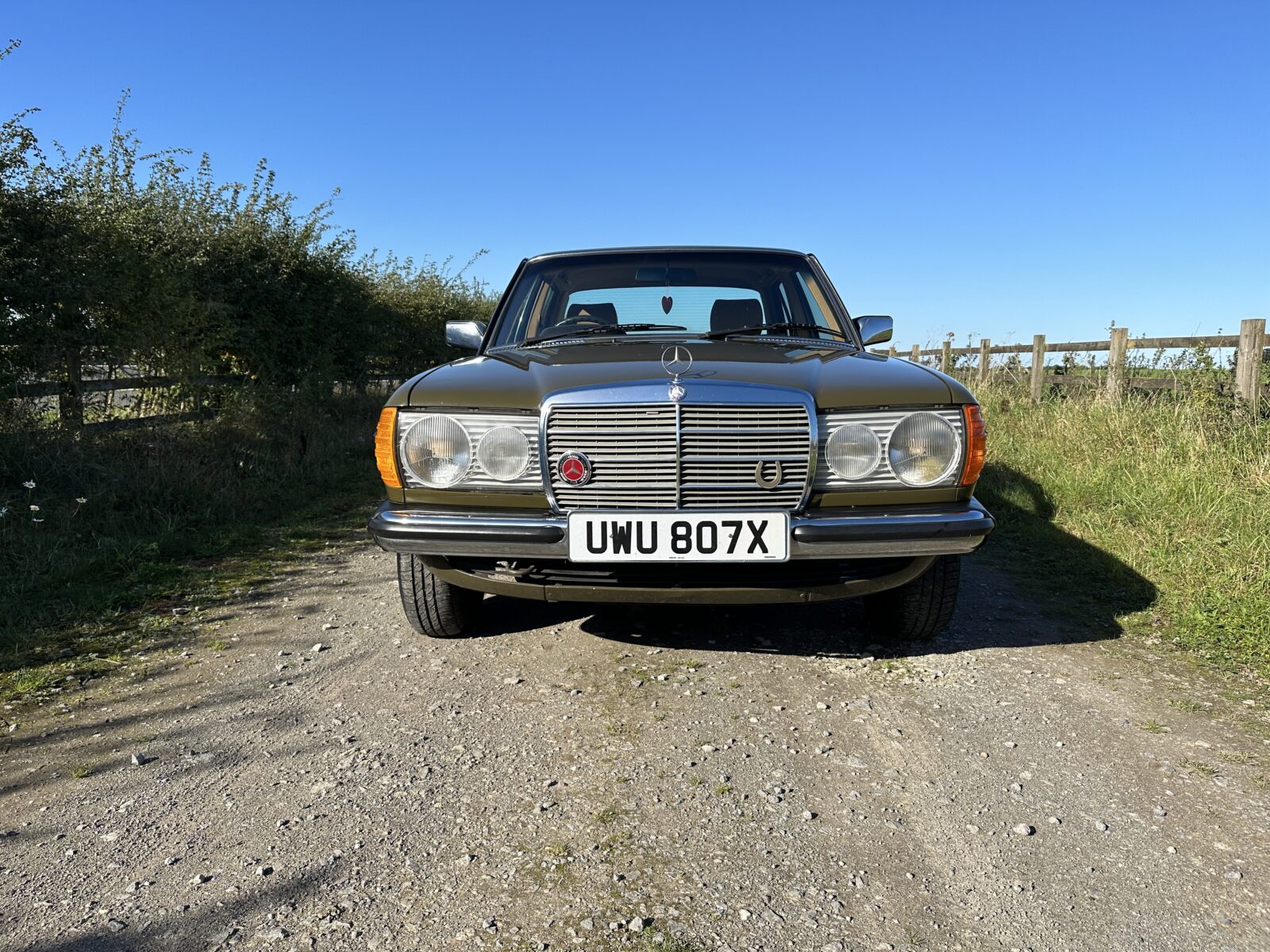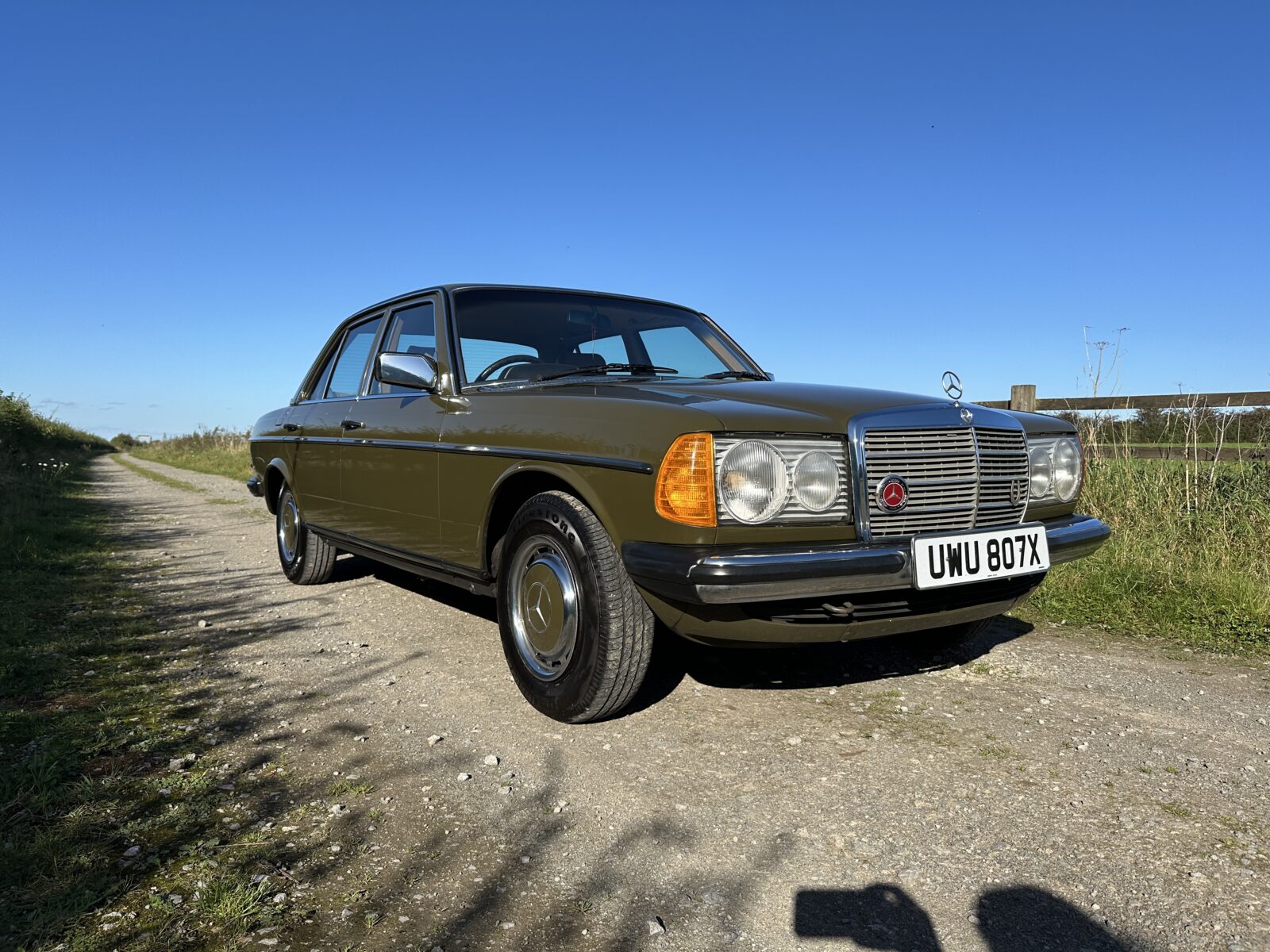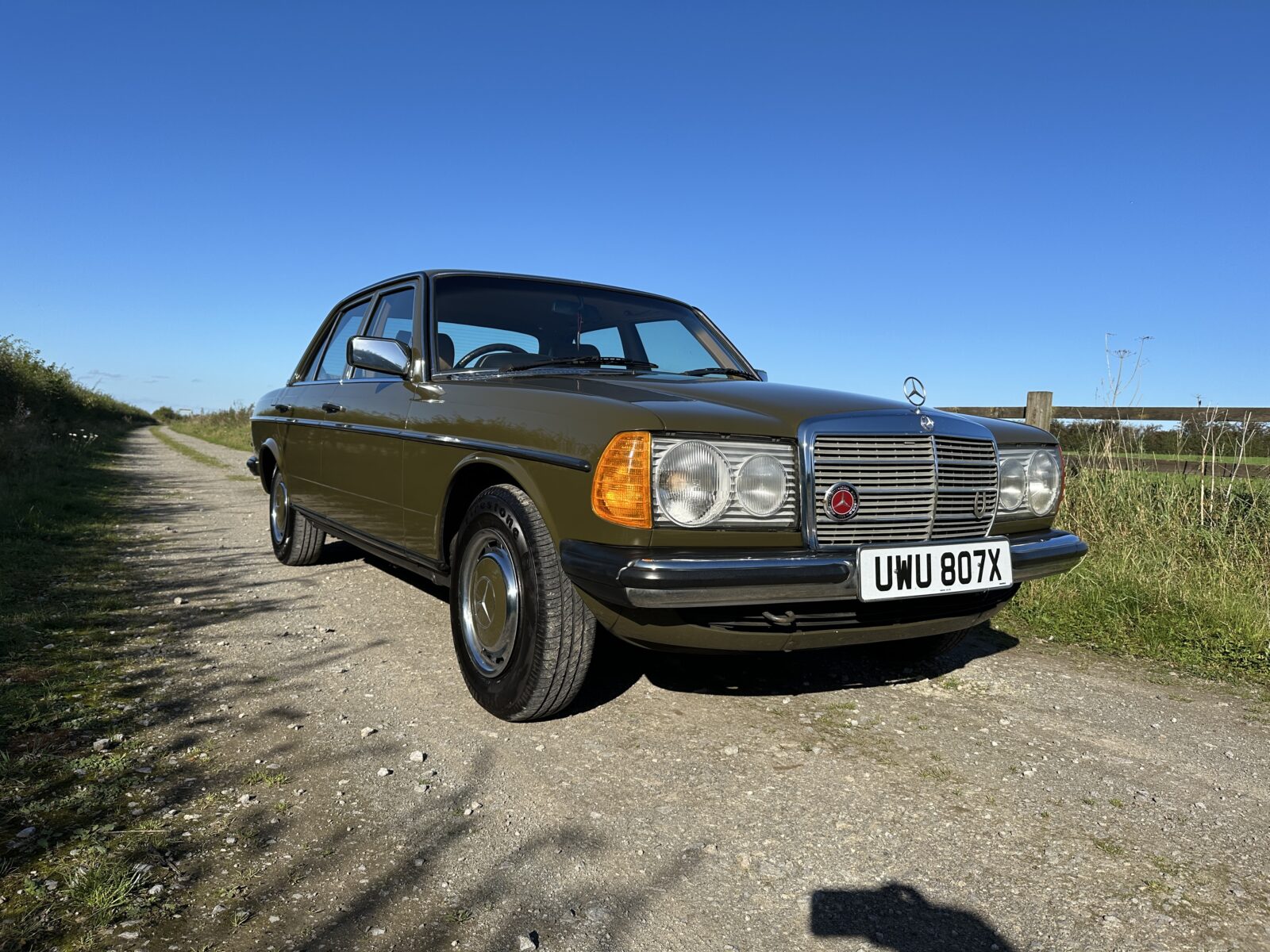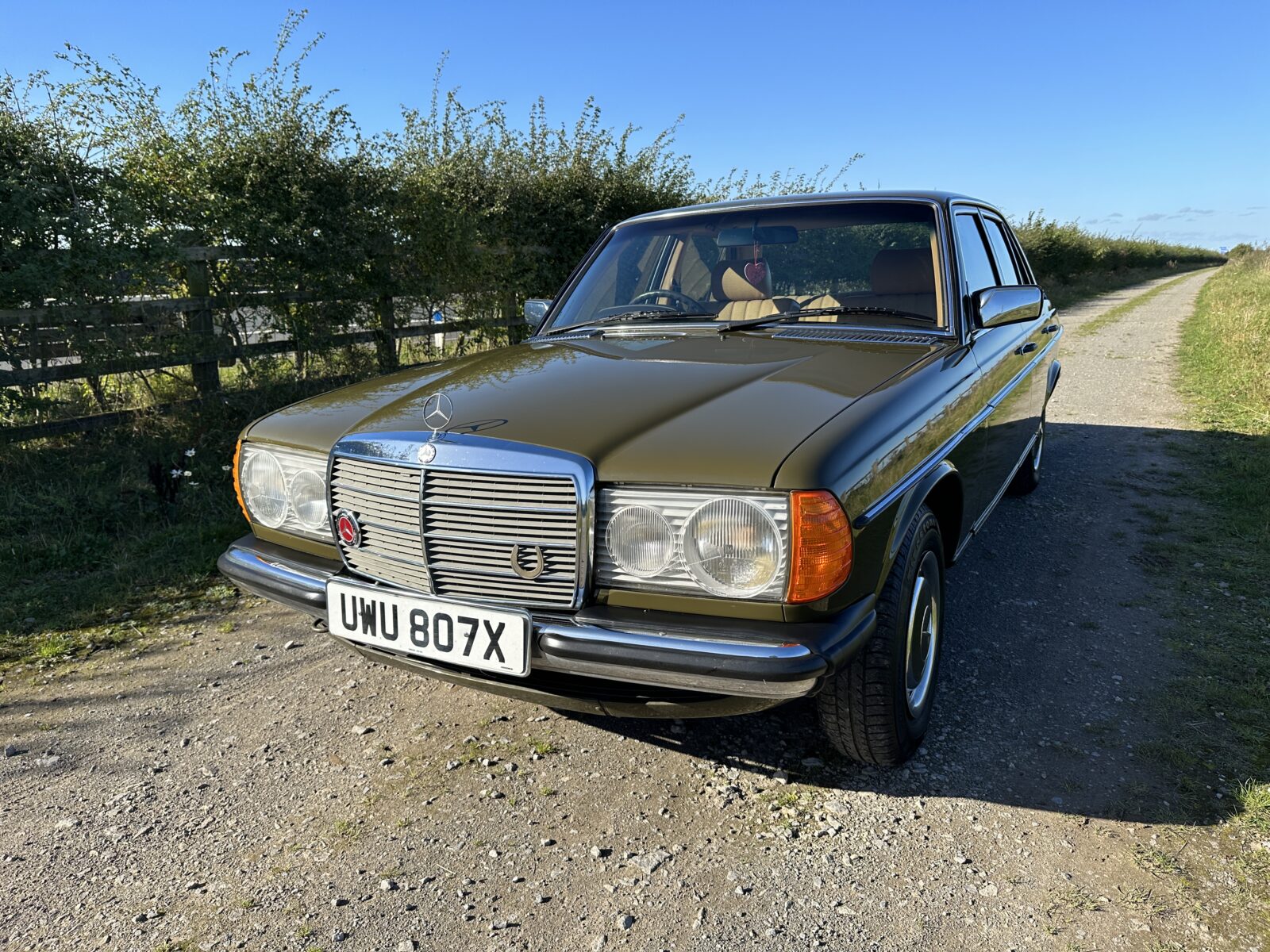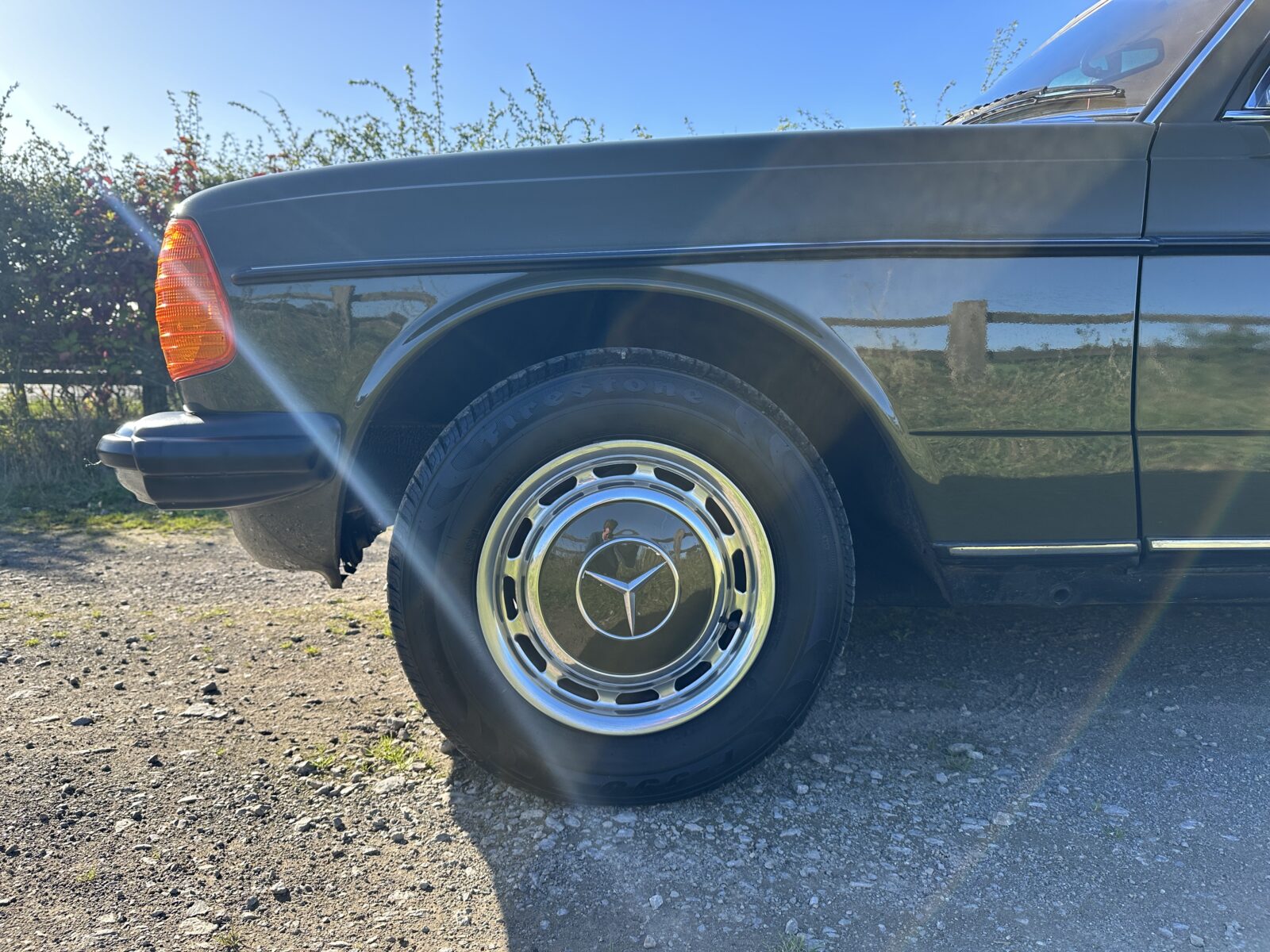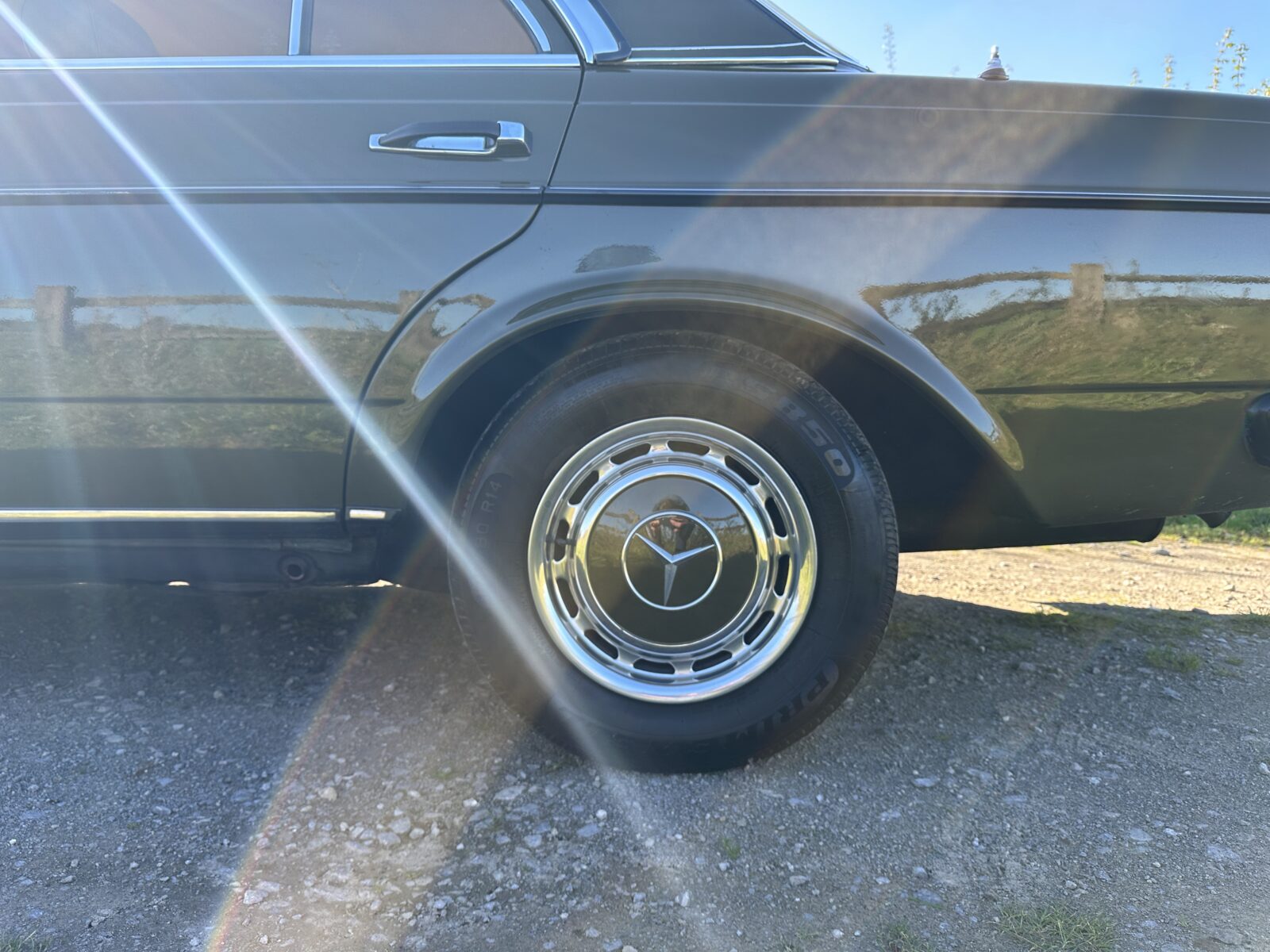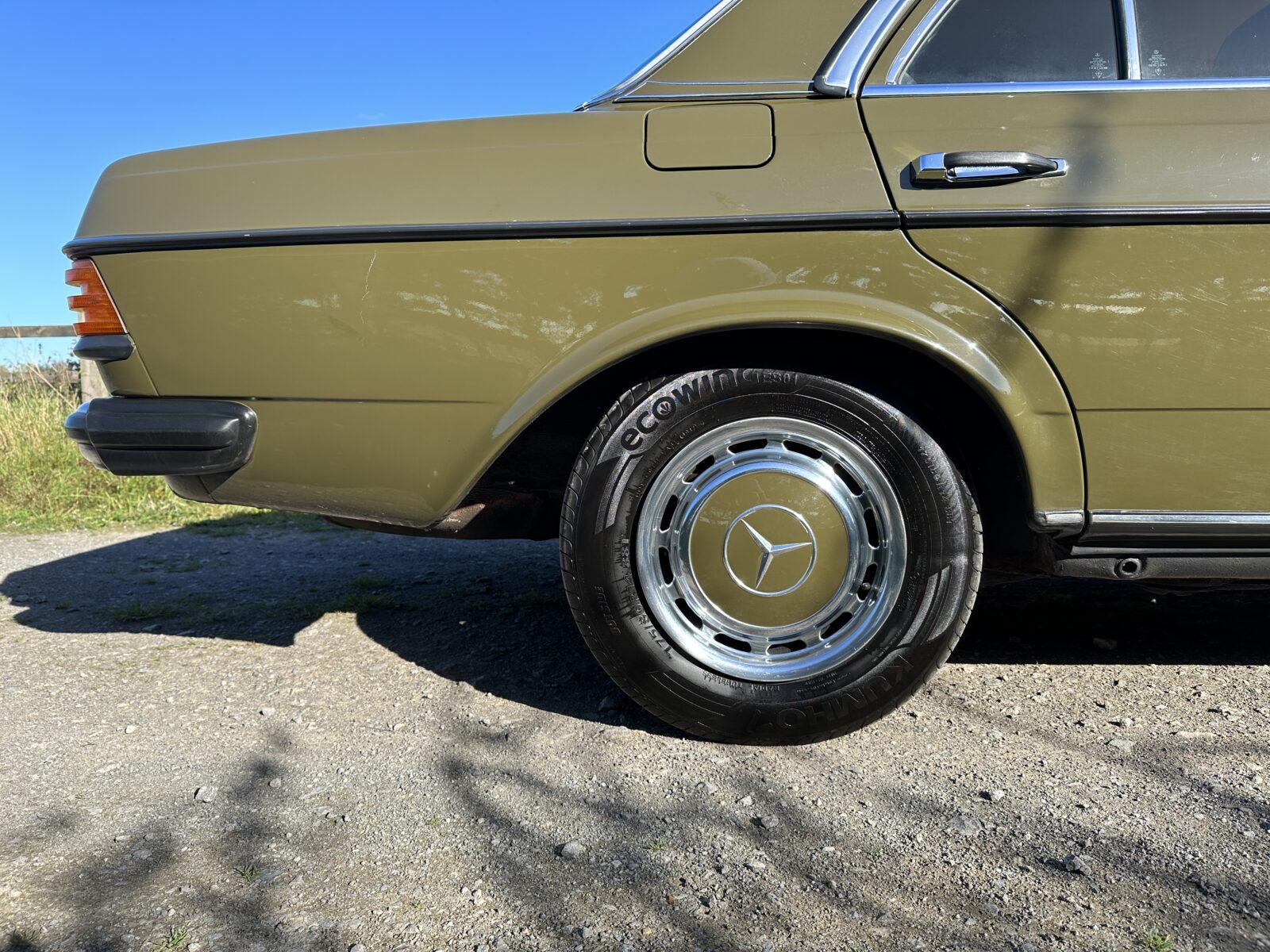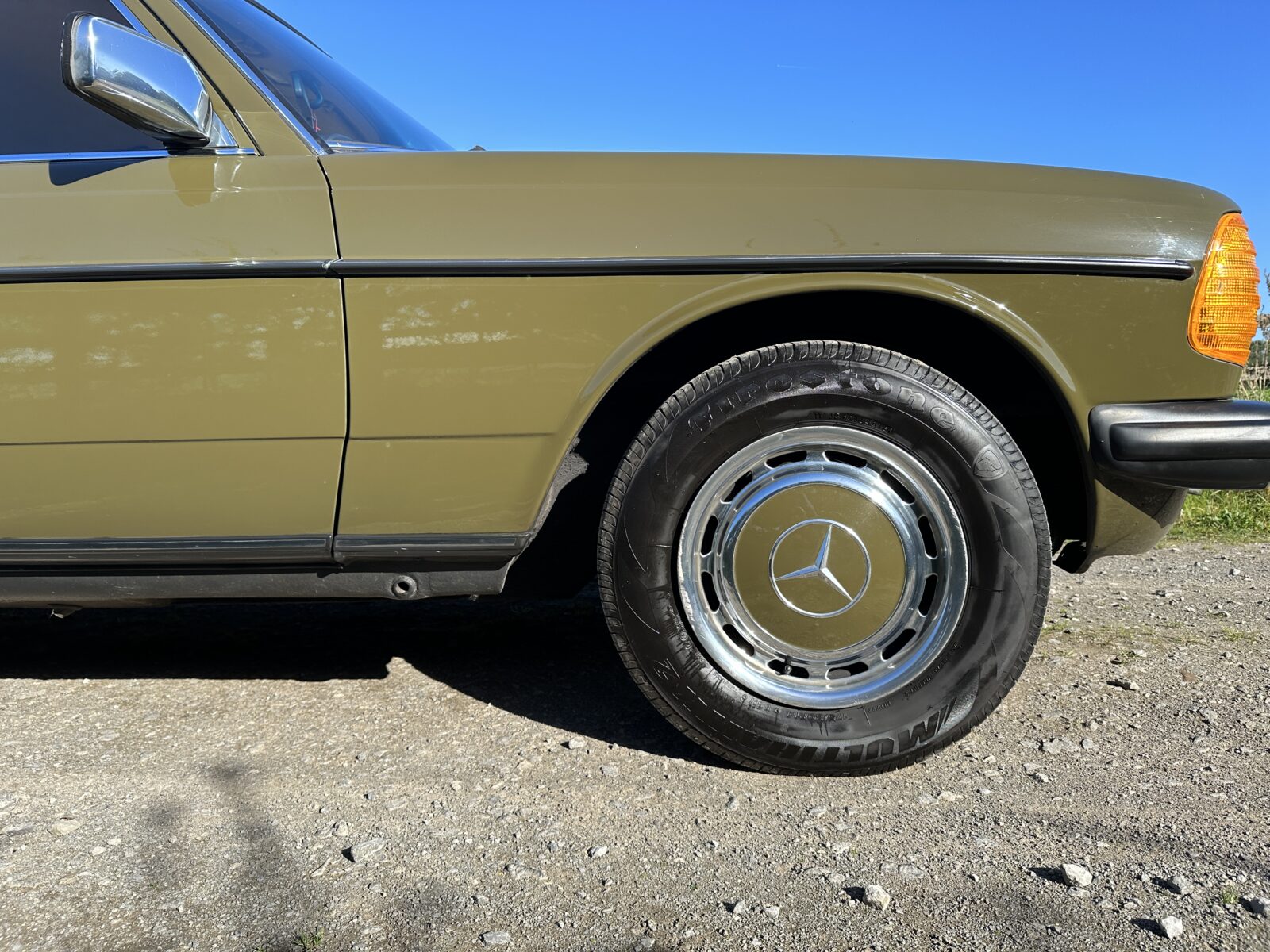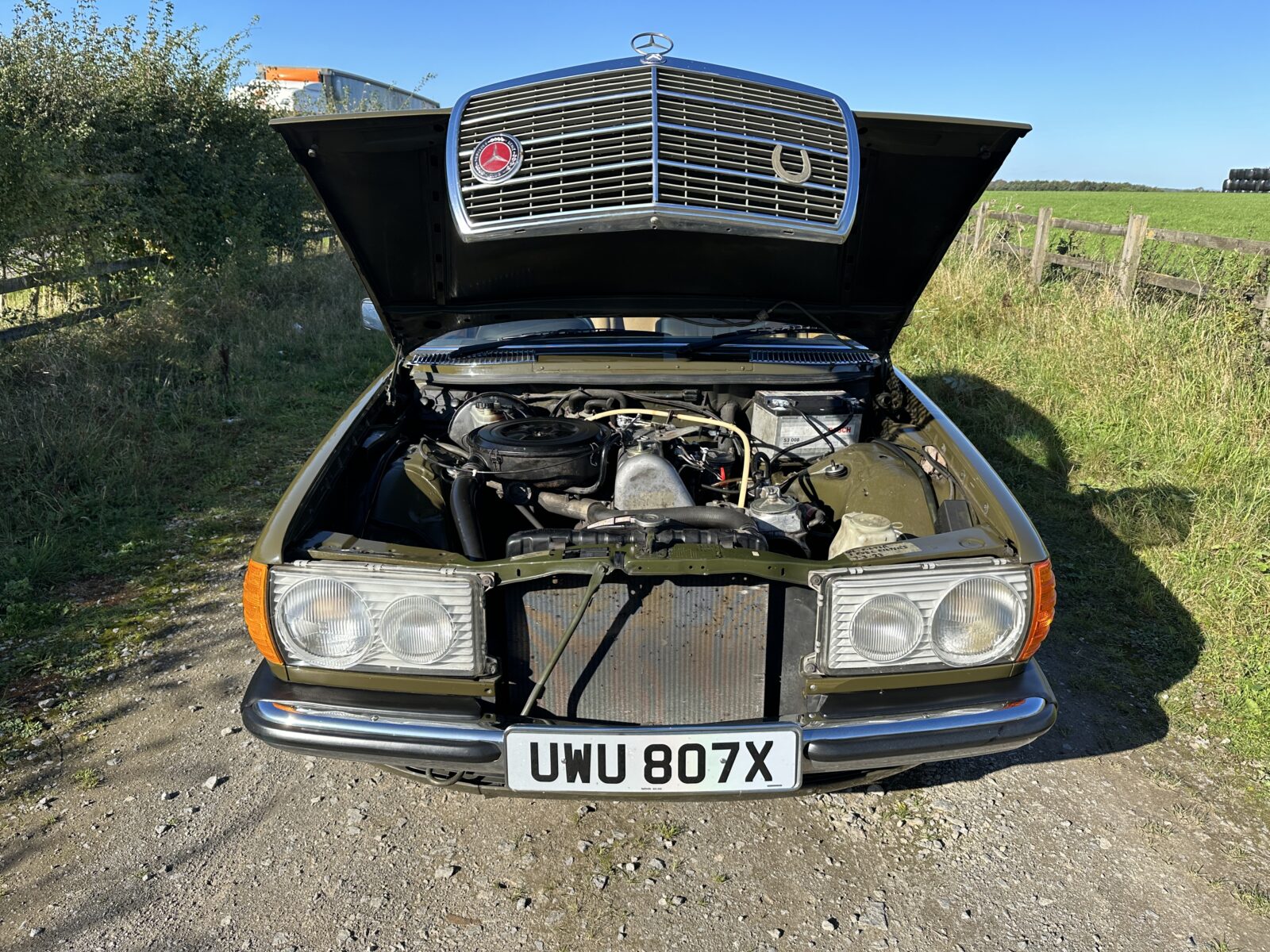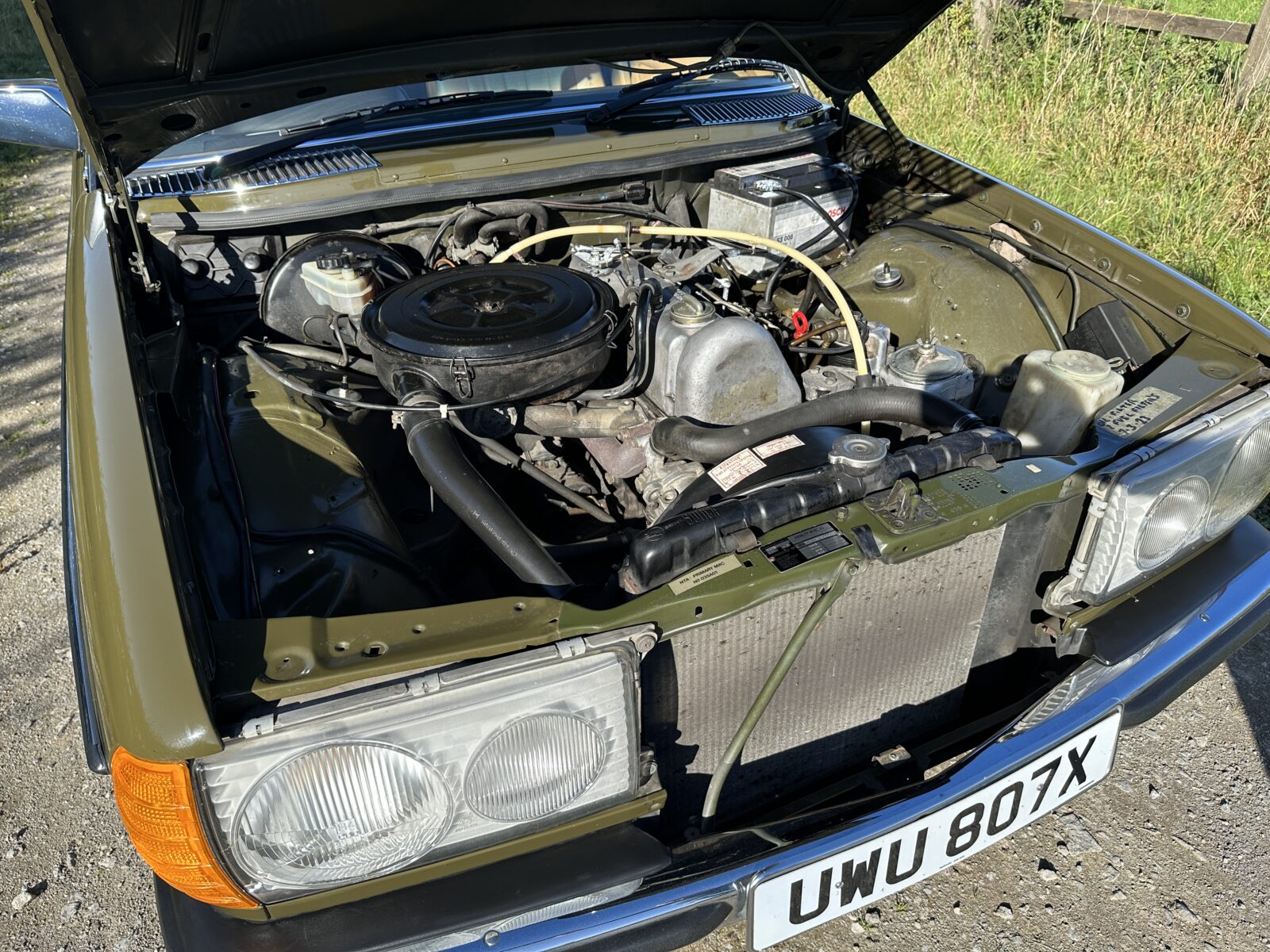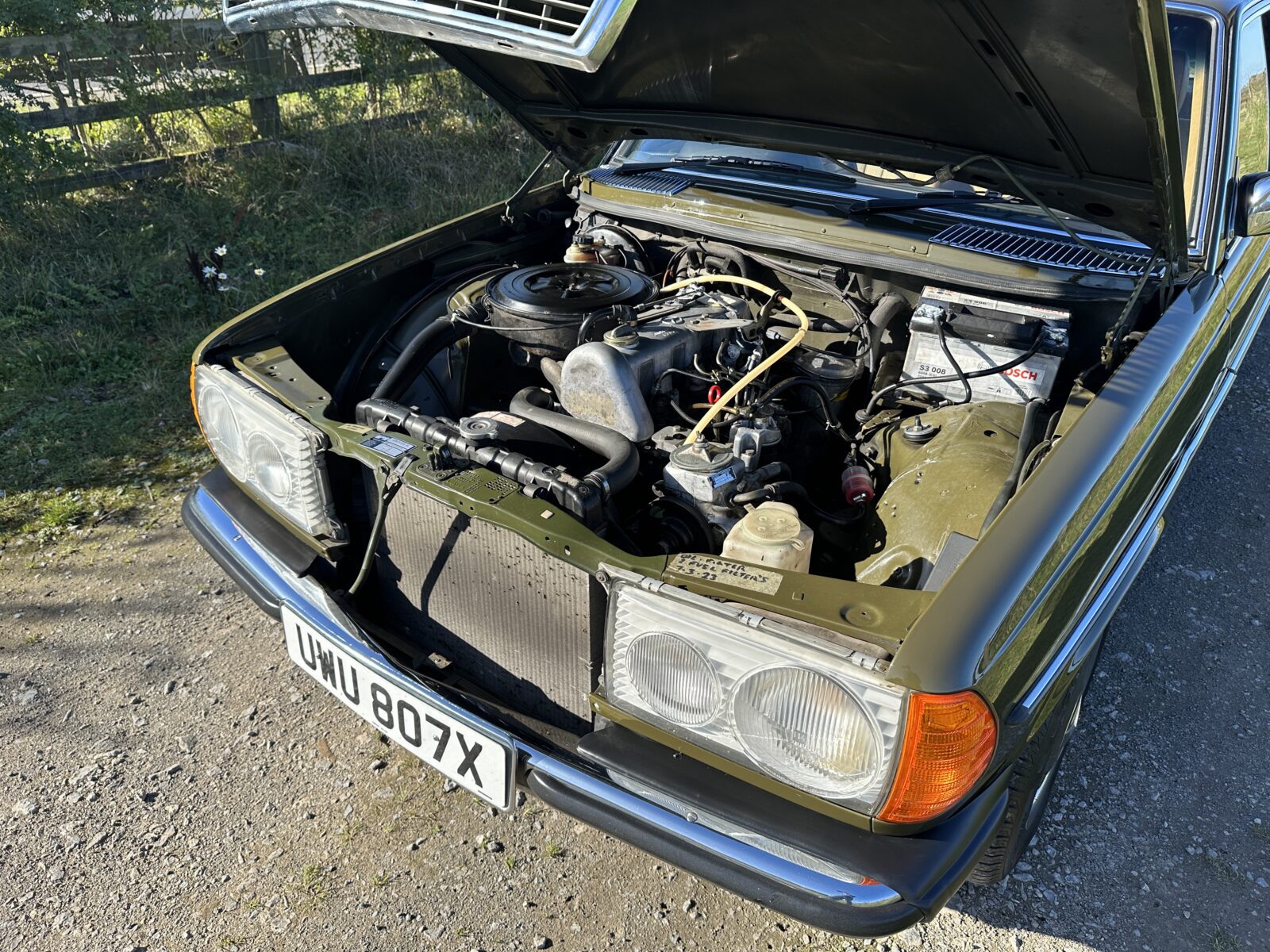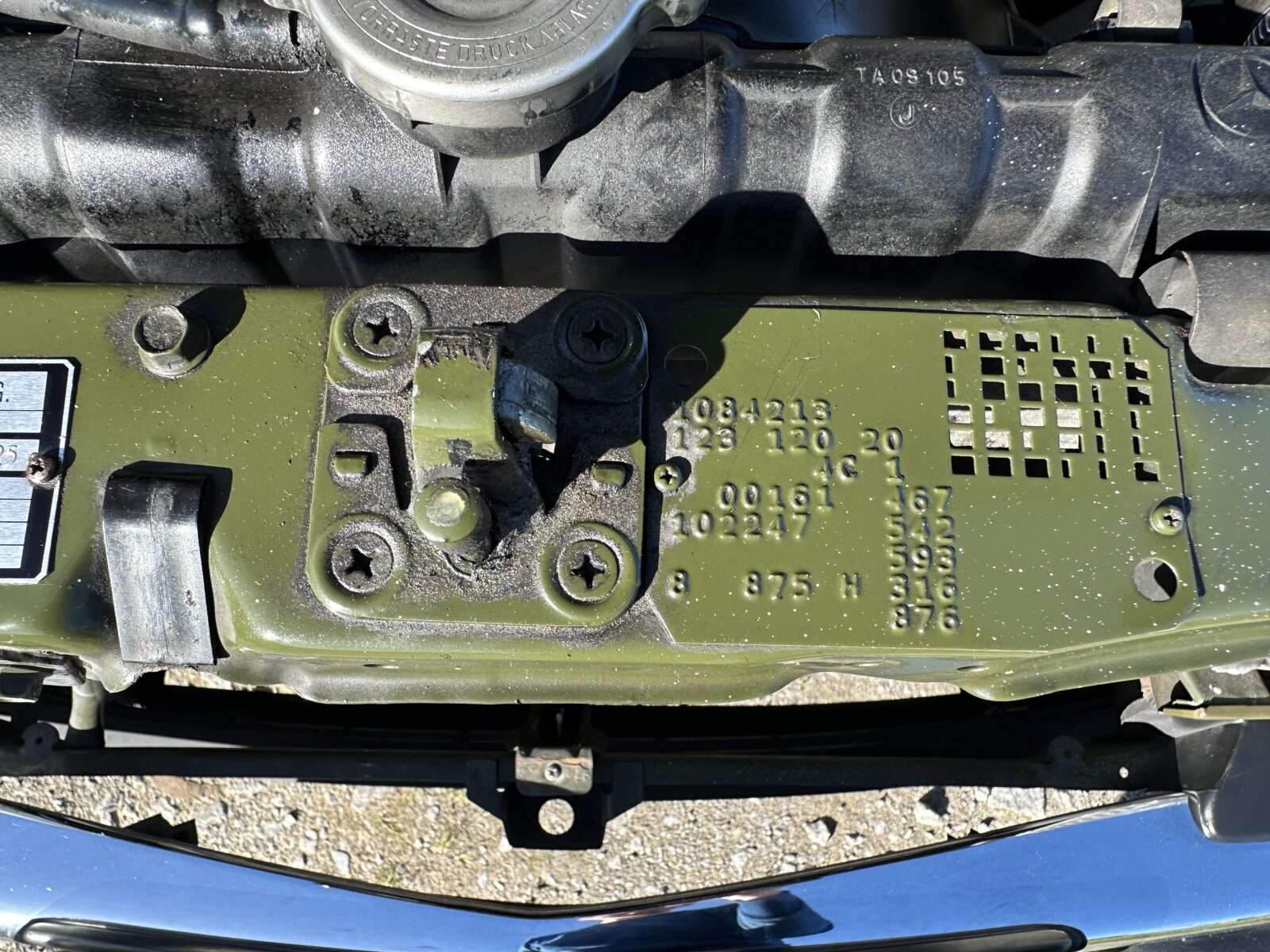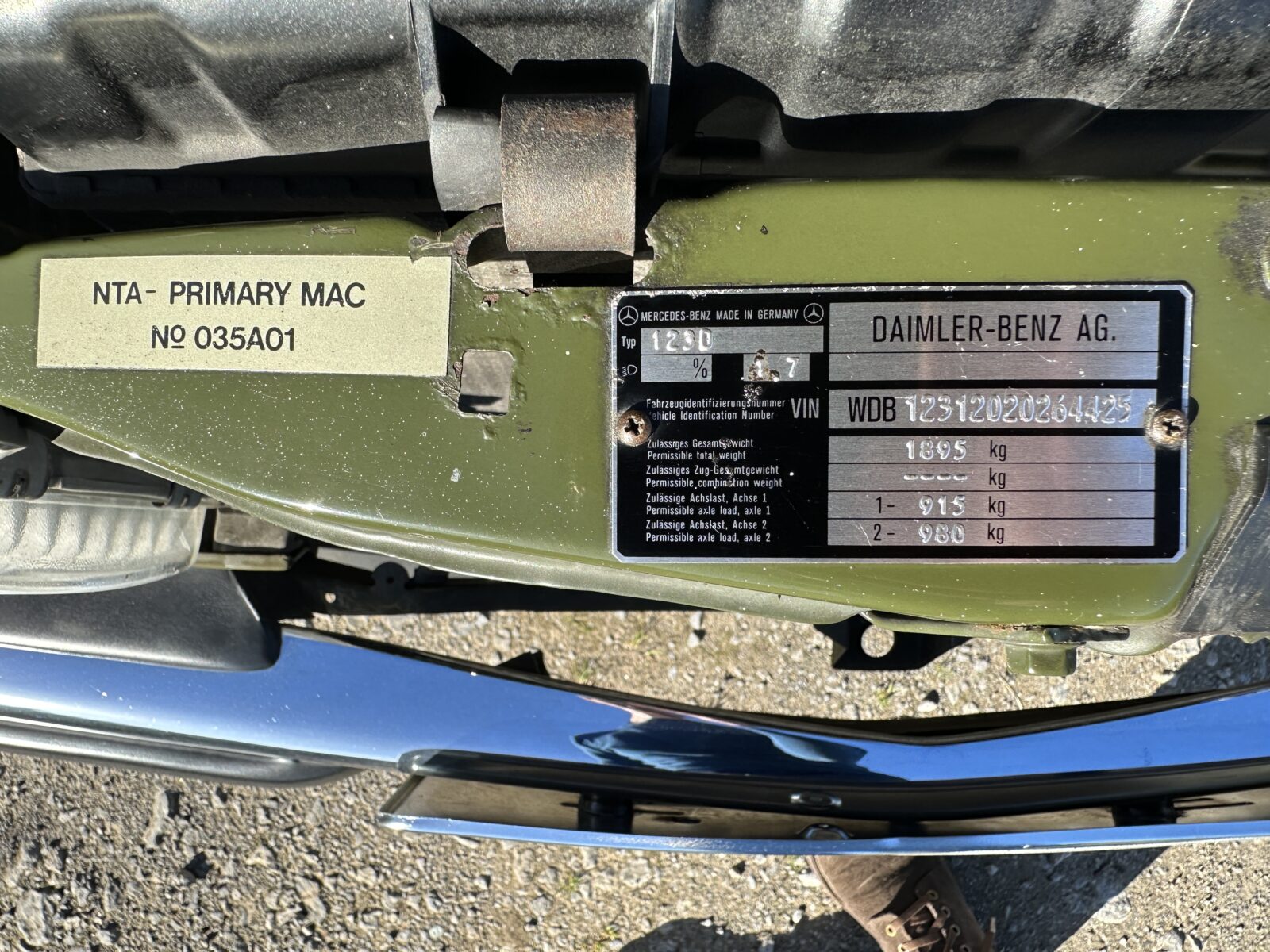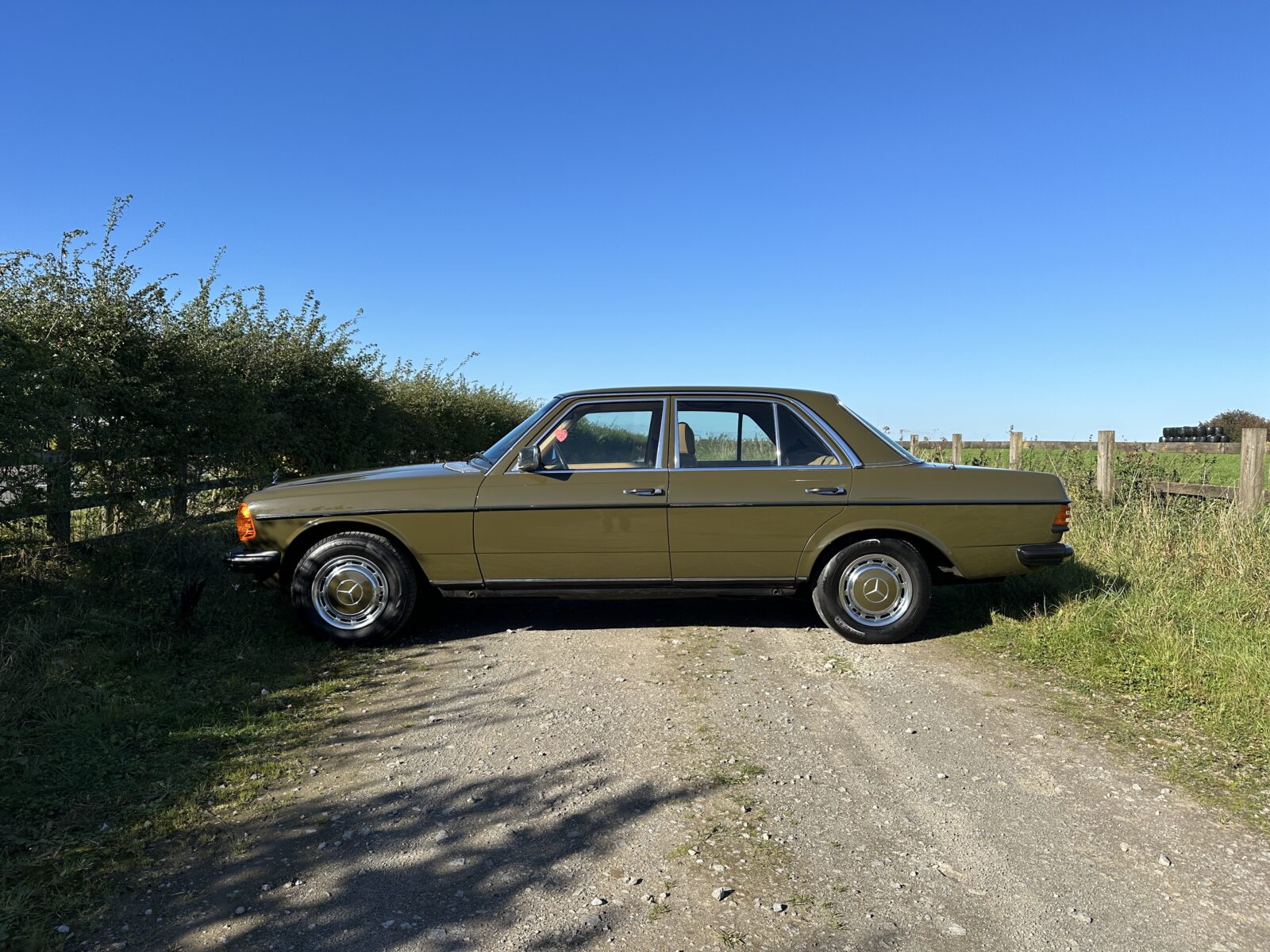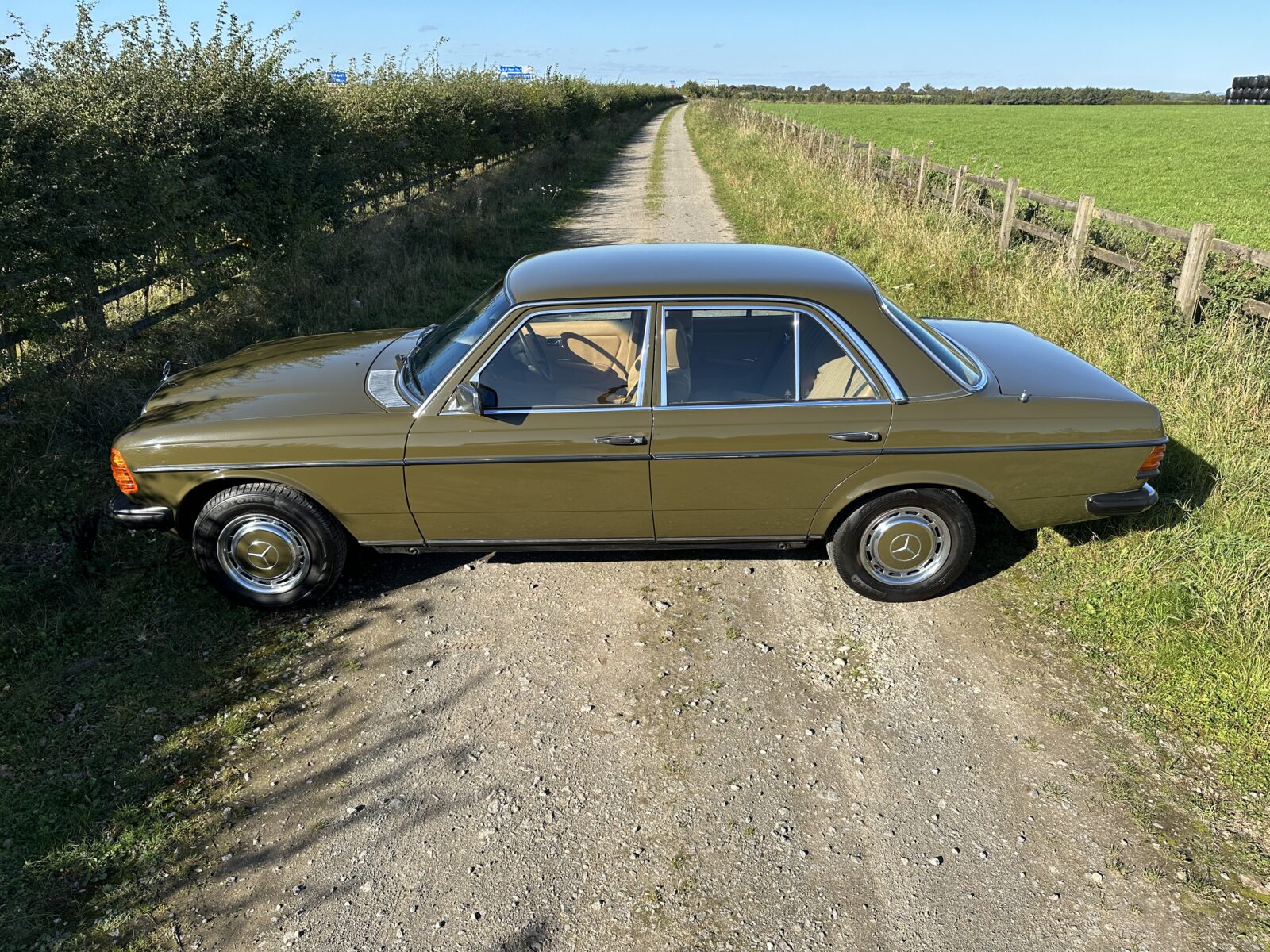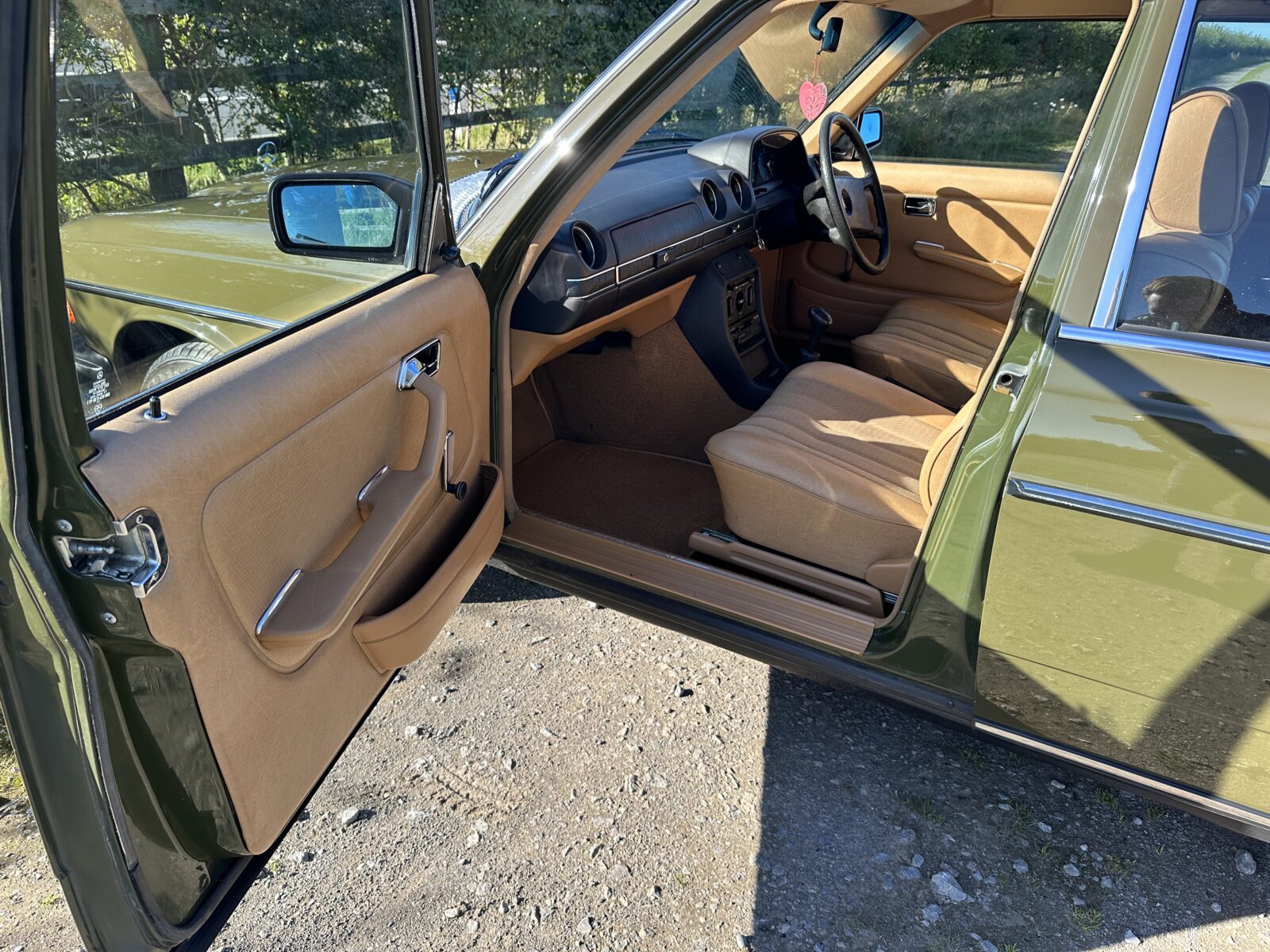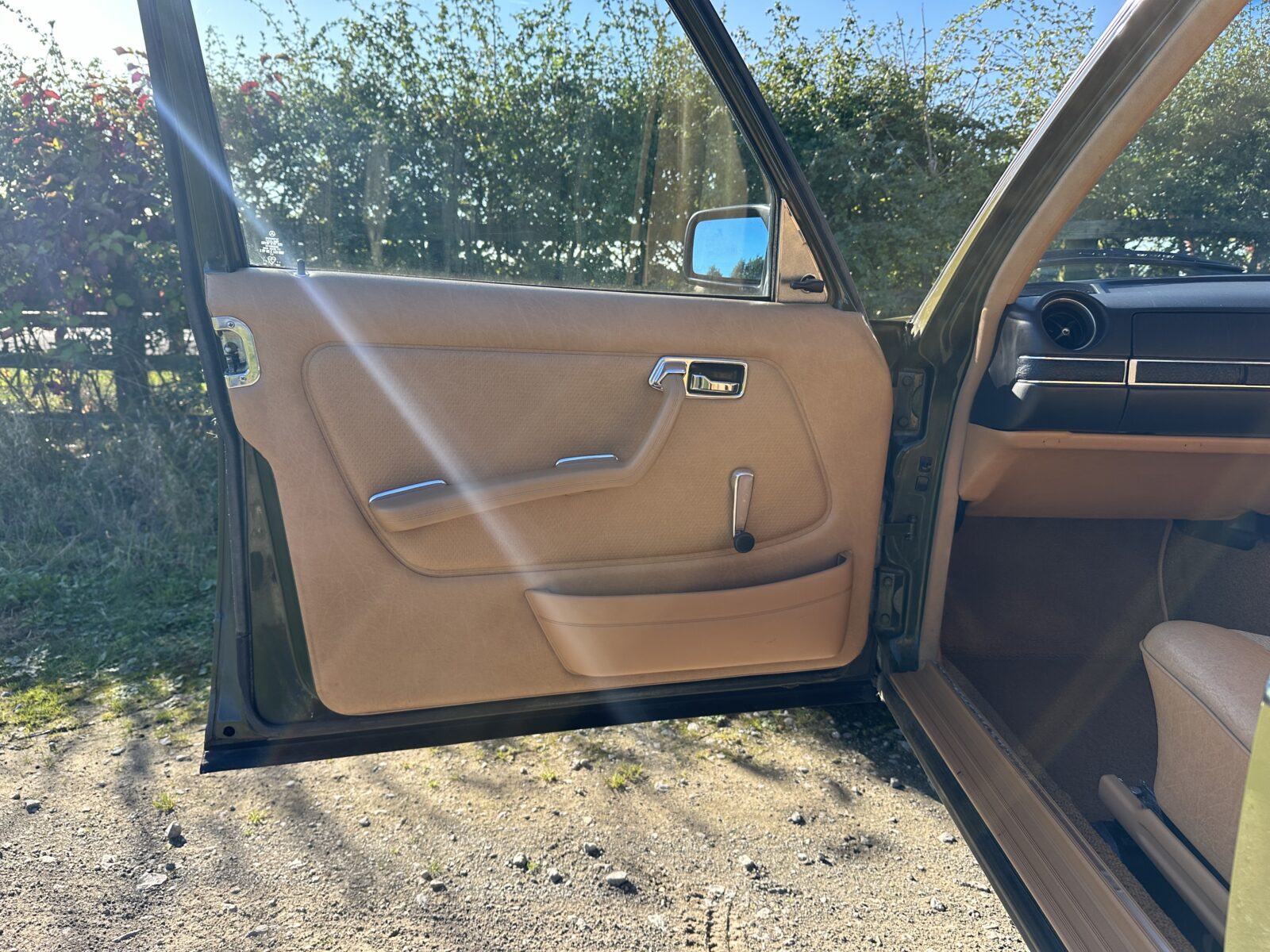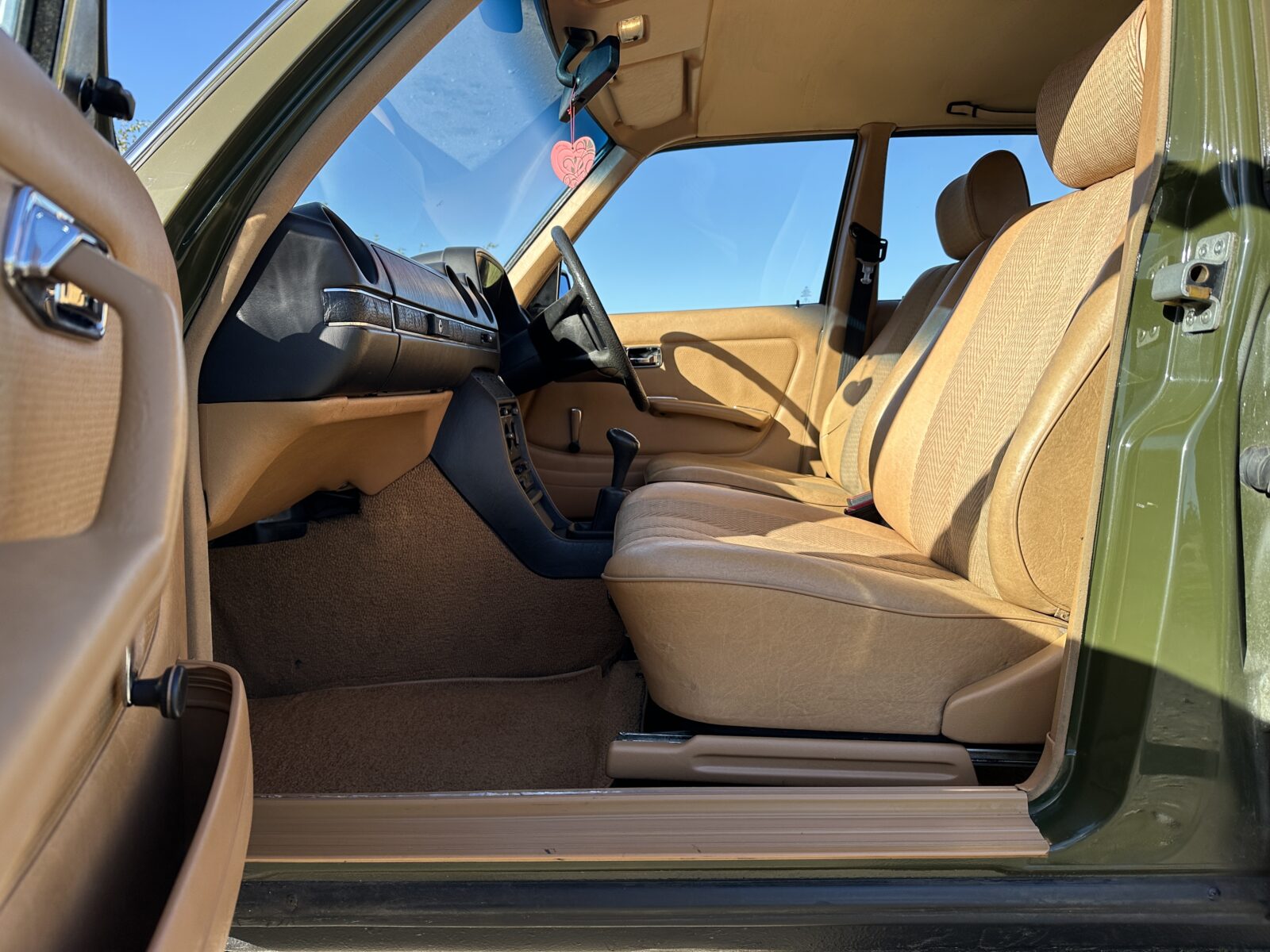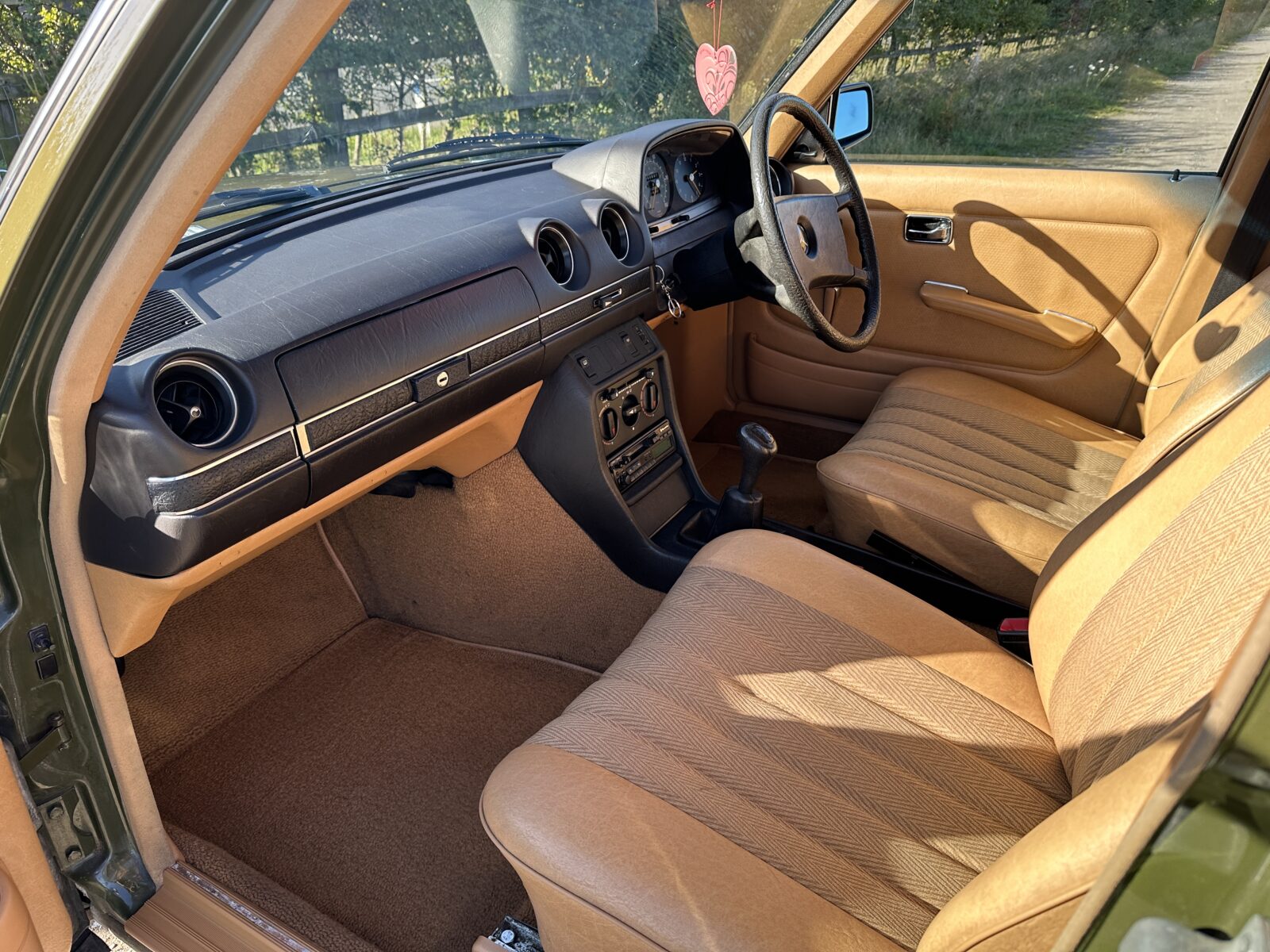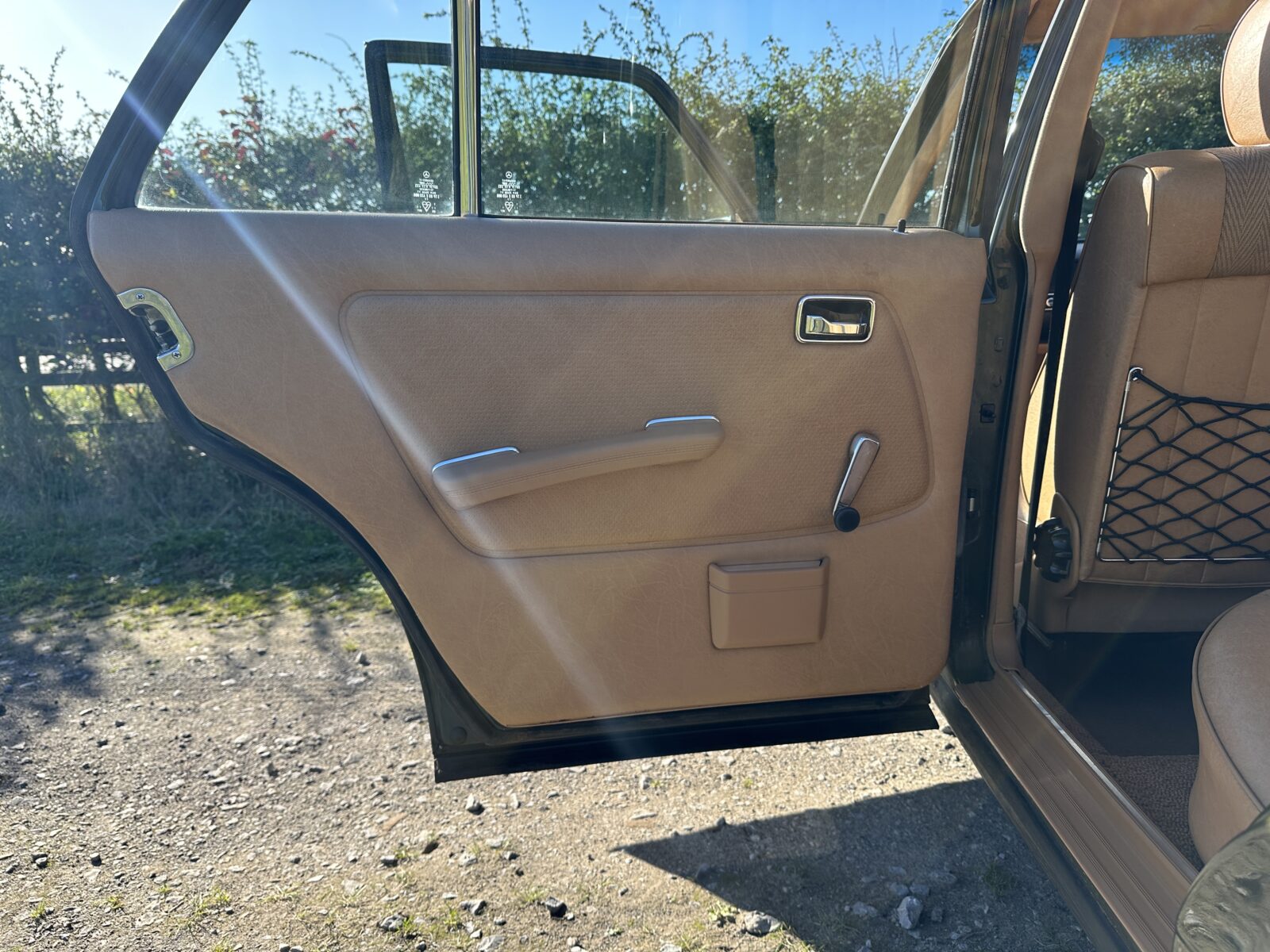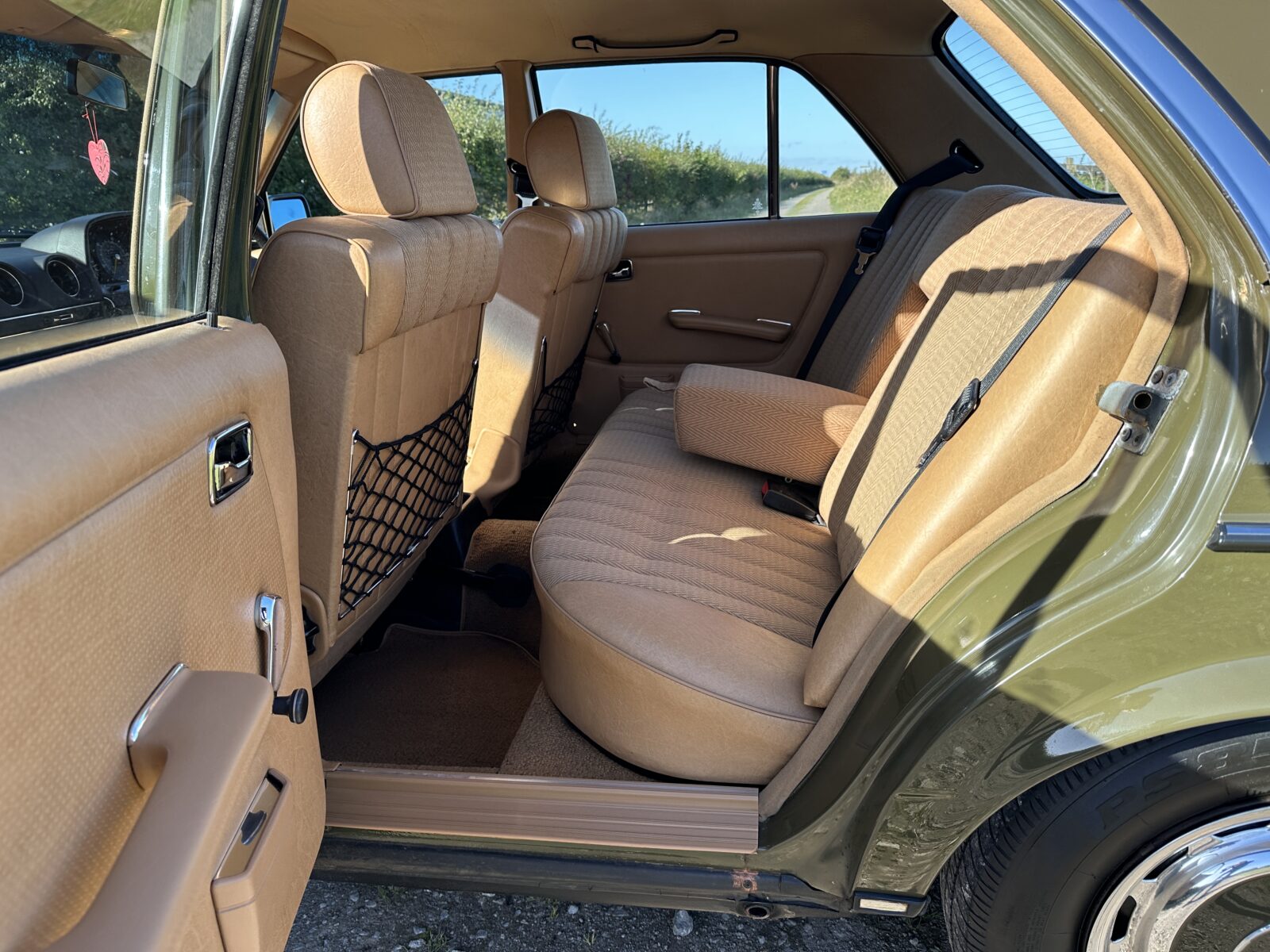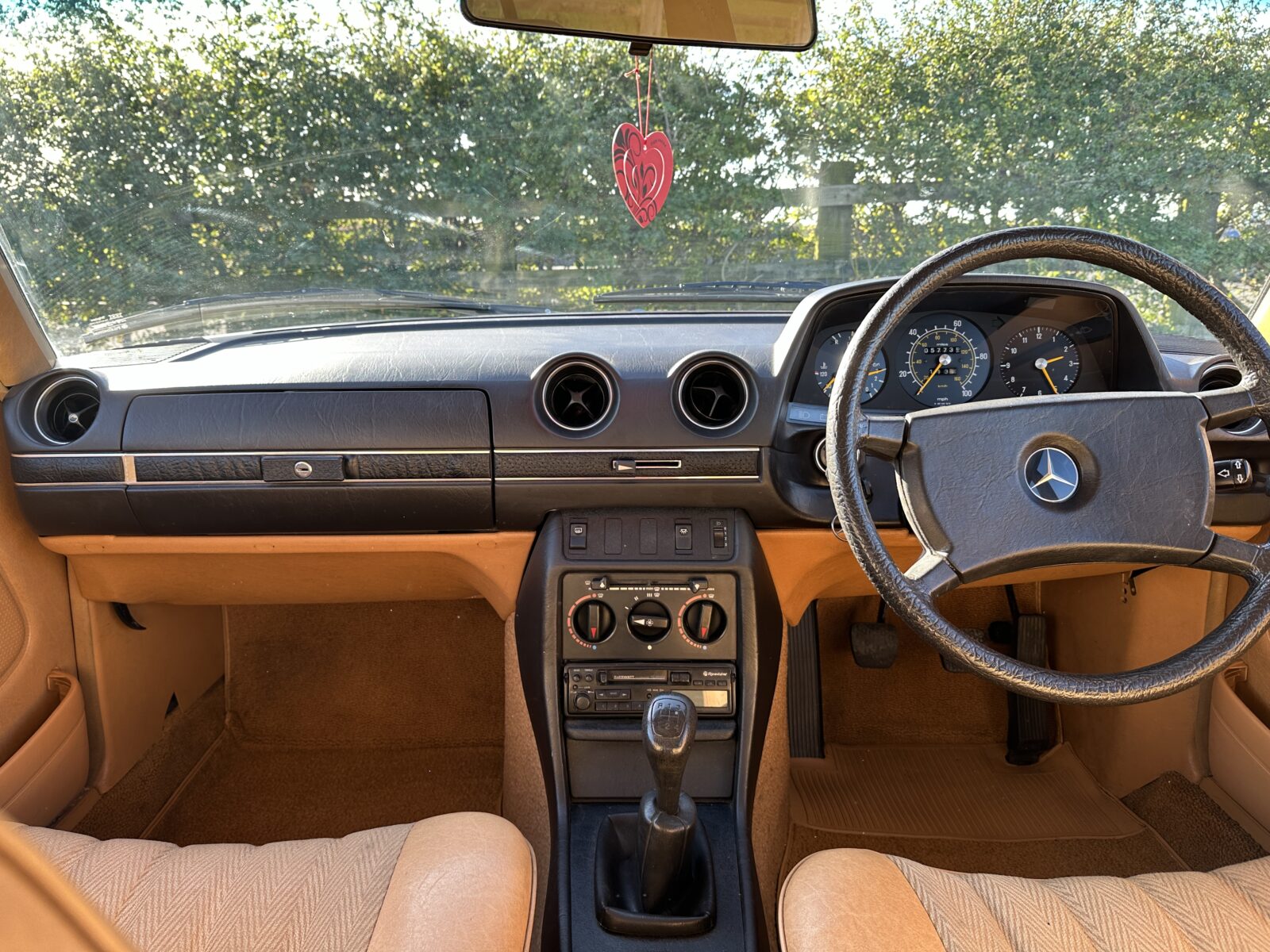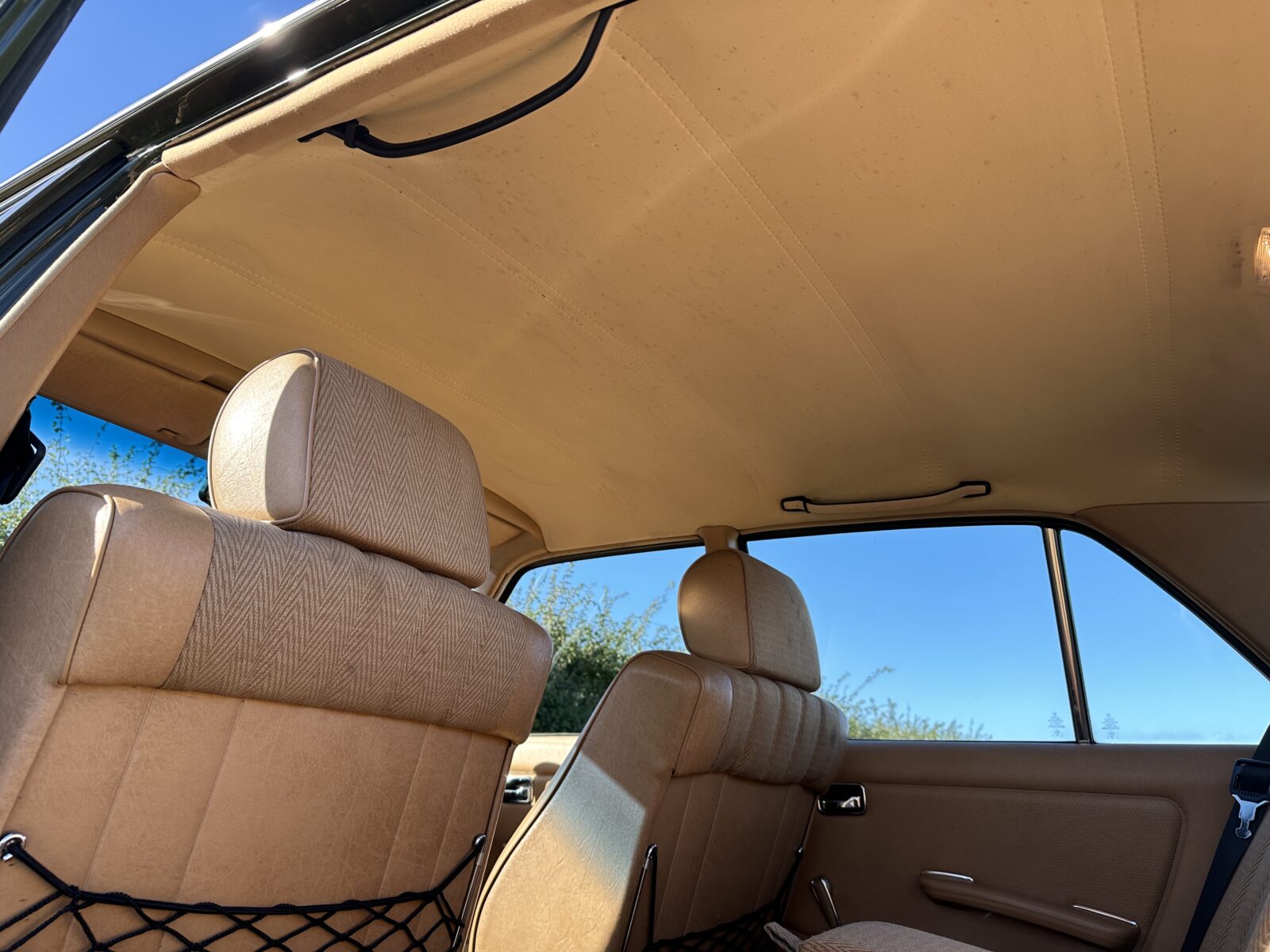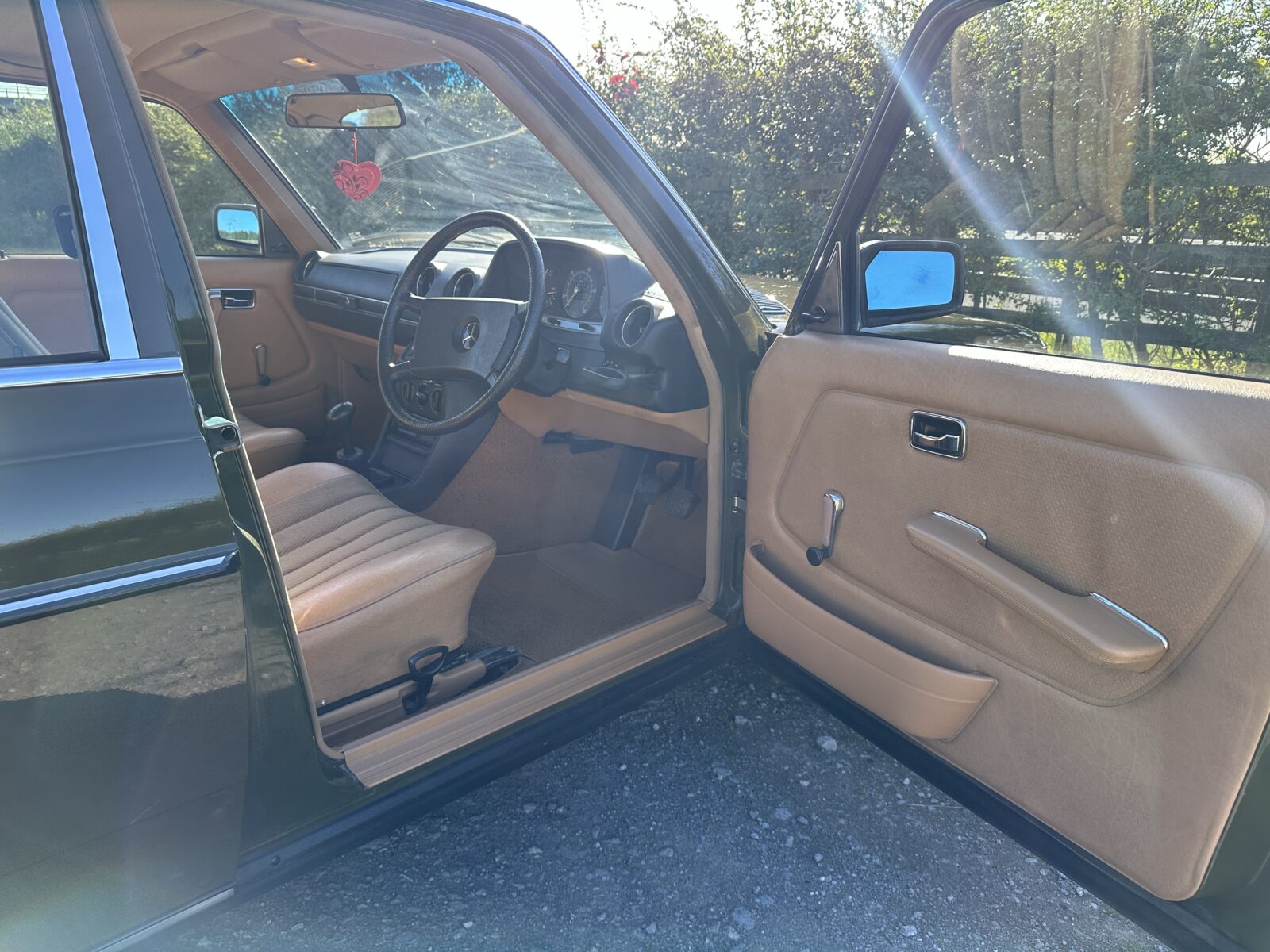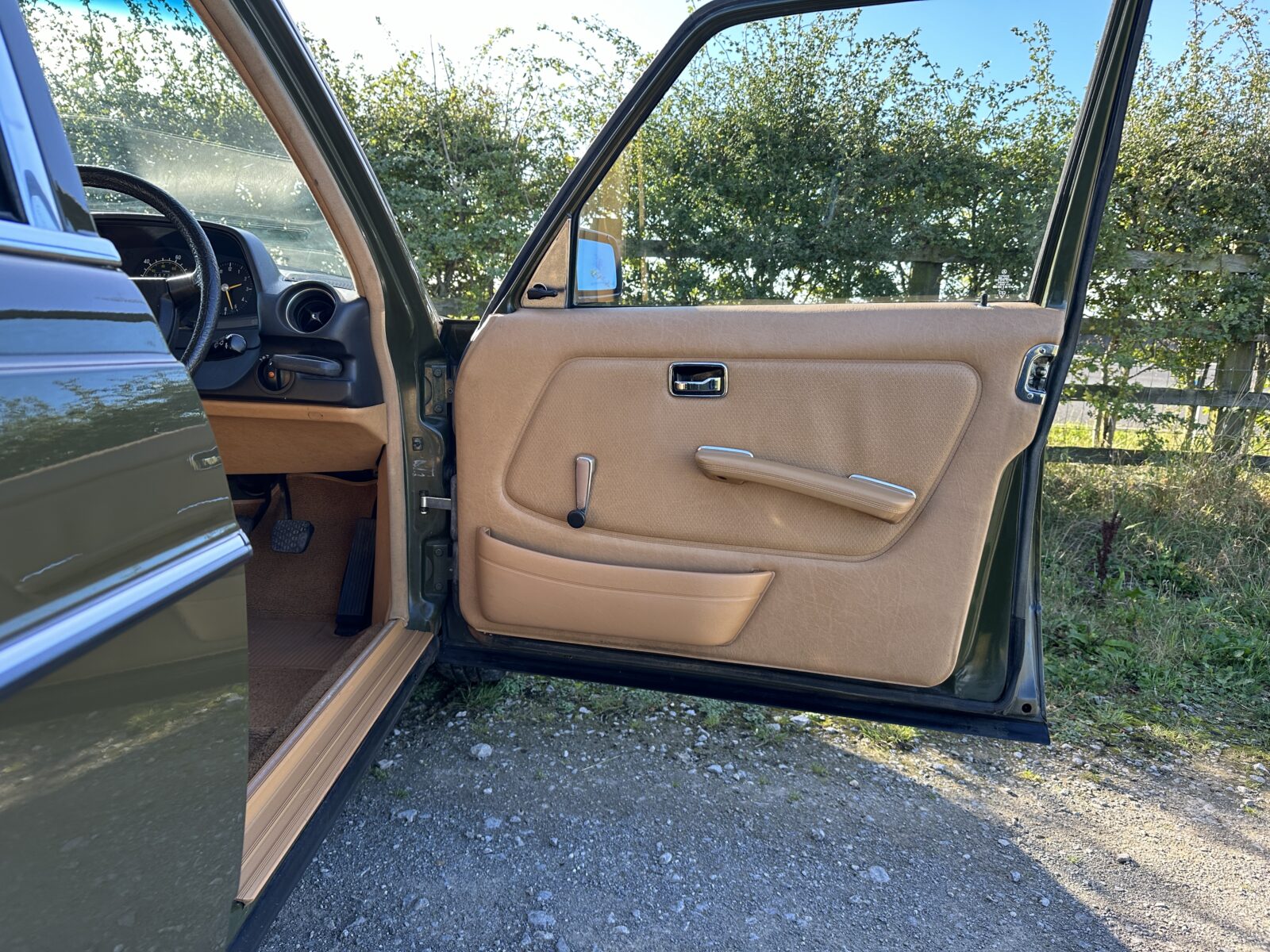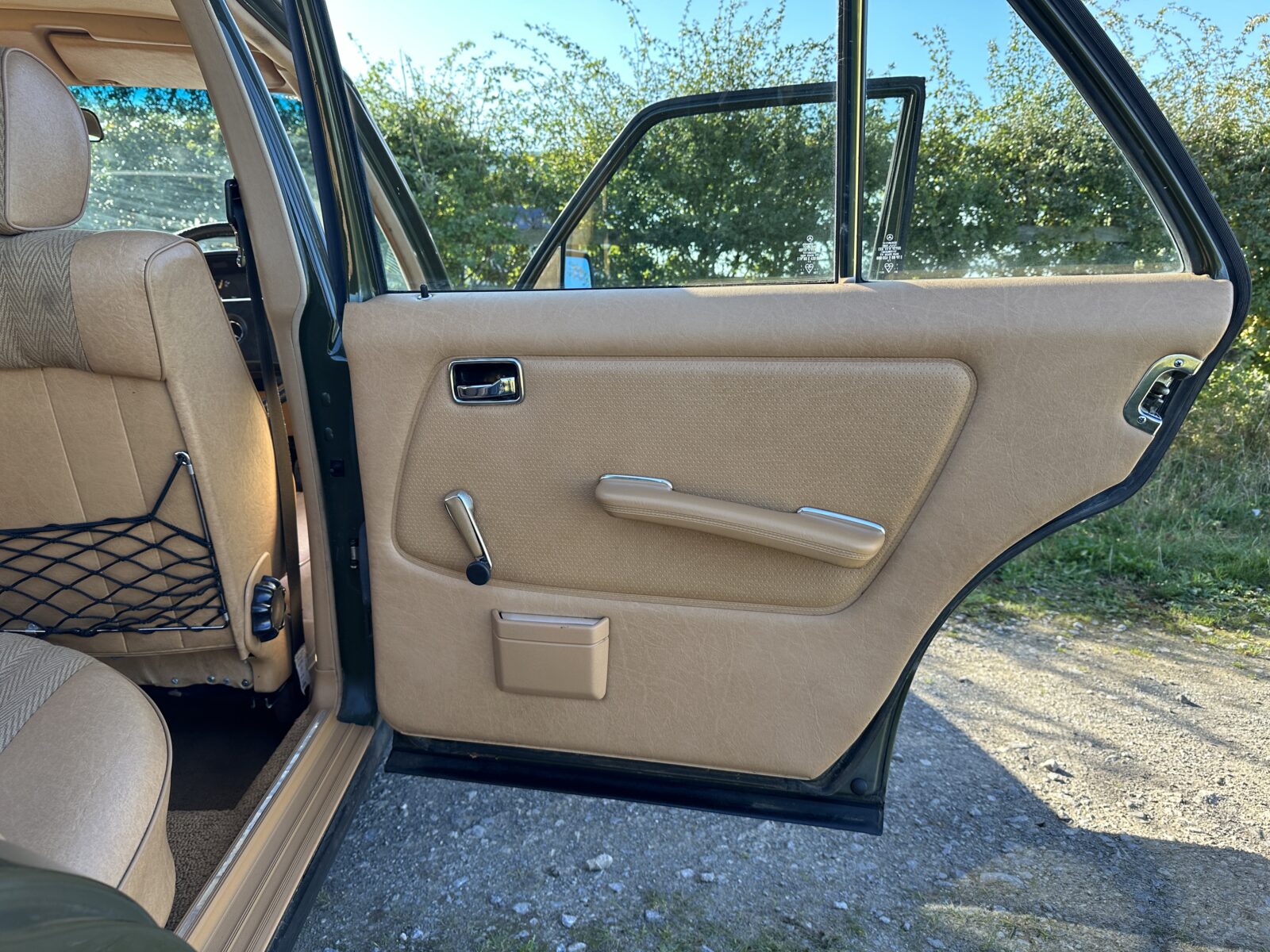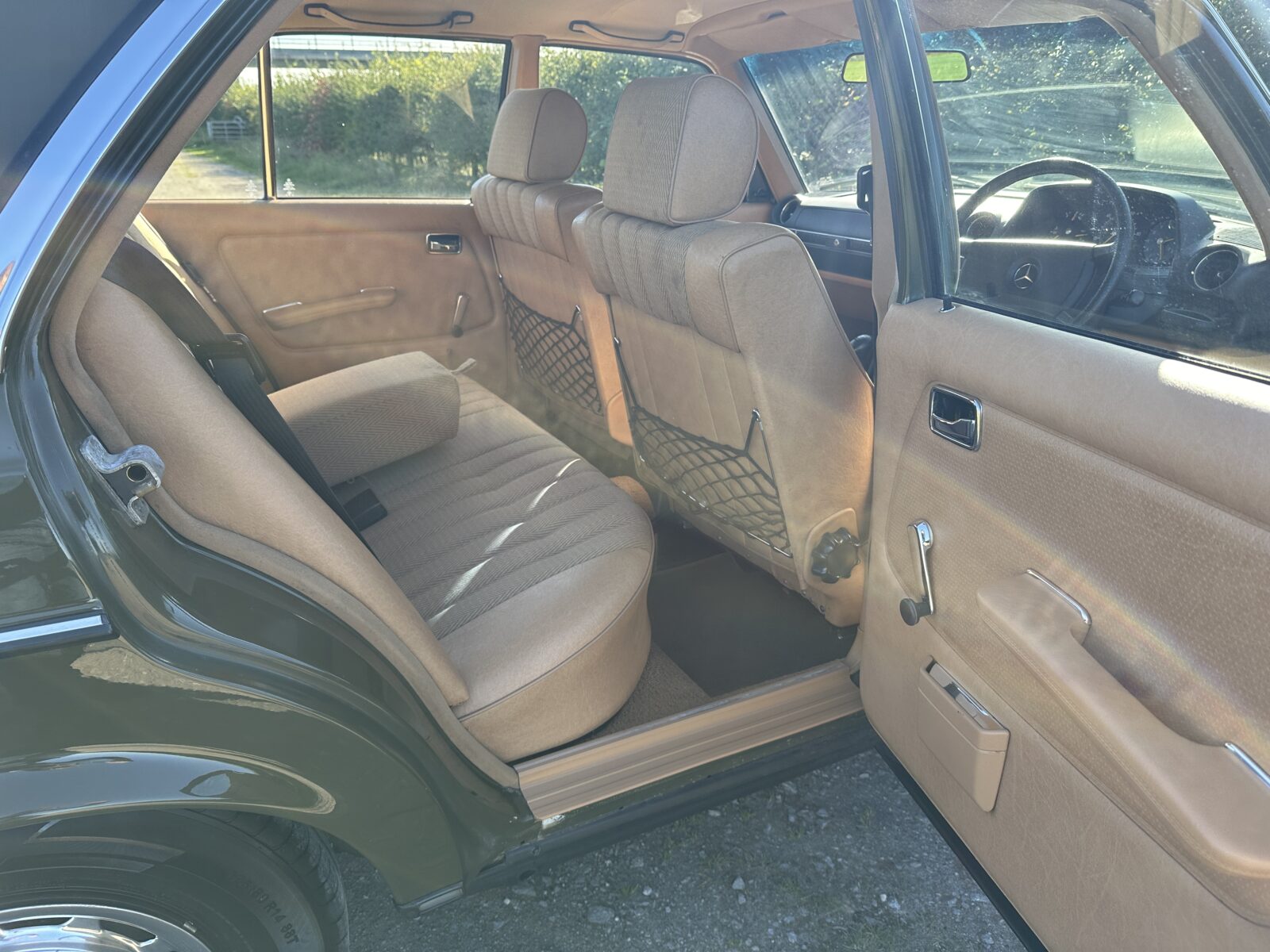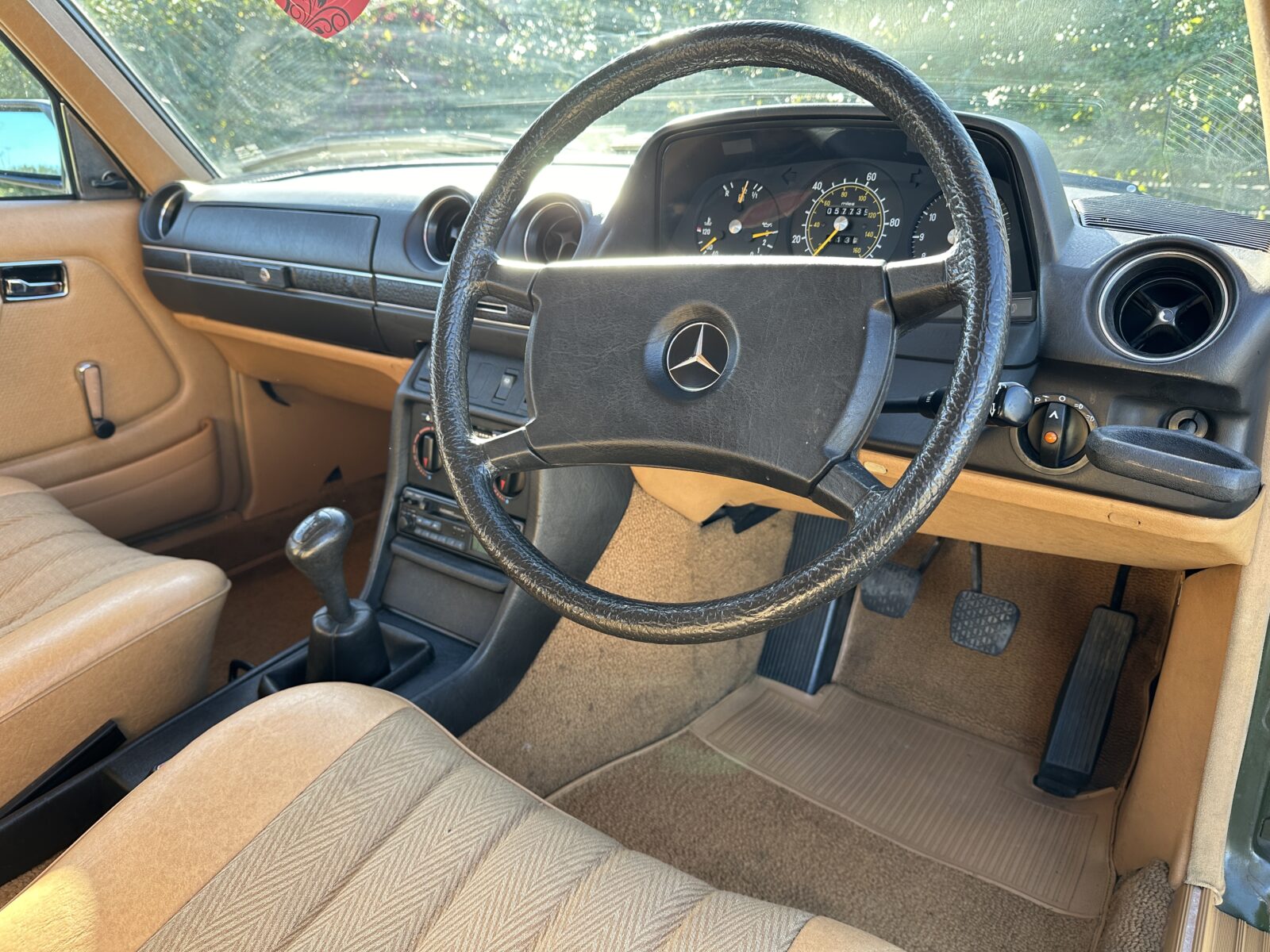 We are very pleased to offer for sale this stunning W123 200D with only 2 previous owners, both family members so technically only a 1 previous owner car.
A rare manual transmission car and having covered just 57,700 miles from new this car is barely run in.
This car has lived locally to ourselves until April this year and upon purchase by its latest custodian it was MOT'd with no advisories and has covered some 4,000 trouble free miles since then.
Used as a daily driver and to travel between homes located in both Essex and Cumbria this car is on the button ready to enjoy and go anywhere.
Finished from factory in the super rare and special order 875 Mango Green with contrasting 034 Palamino Trim
Treated to a high quality repaint at some point in its life, date unknown, this is not documented in the history file but presents absolutely beautifully throughout.
MOT history going right back to 1984 with 20k miles on.
Current MOT to 04.24
Data card breakdown.
Code Description
286 LUGGAGE NETS ON DRIVER RESTS L AND R
316 LETTERING "DIESEL" ON REAR LID
422 POWER STEERING
467 CENTRAL LOCKING MECHANISM AND INSTRUMENTS WITH ENGLISH LETTERING
503 OUTSIDE REAR VIEW MIRROR, ON THE LEFT
524 PAINTWORK – PRESERVATION
533 INTERFERENCE SUPPRESSION WITHOUT RADIO SET
542 LOCKABLE GLOVE COMPARTMENT
593 HEAT-INSULATING GLASS, ALL-AROUND, HEATED REAR WINDOW PANE (SINGLE-SHEET SAFETY GLASS), BAND FILTER
613 HEADLAMP LEFT-HAND TRAFFIC
656 MICHELIN TIRES
666 10-HOLE LIGHT ALLOY WHEELS WITH WIDE TIRES
876 REAR DOOR CONTACTS AND LAMP ABOVE REAR WINDOW
Full dealer facilities available.
Export enquiries welcome
Enquire