1967 Jaguar S-Type 3.4S Automatic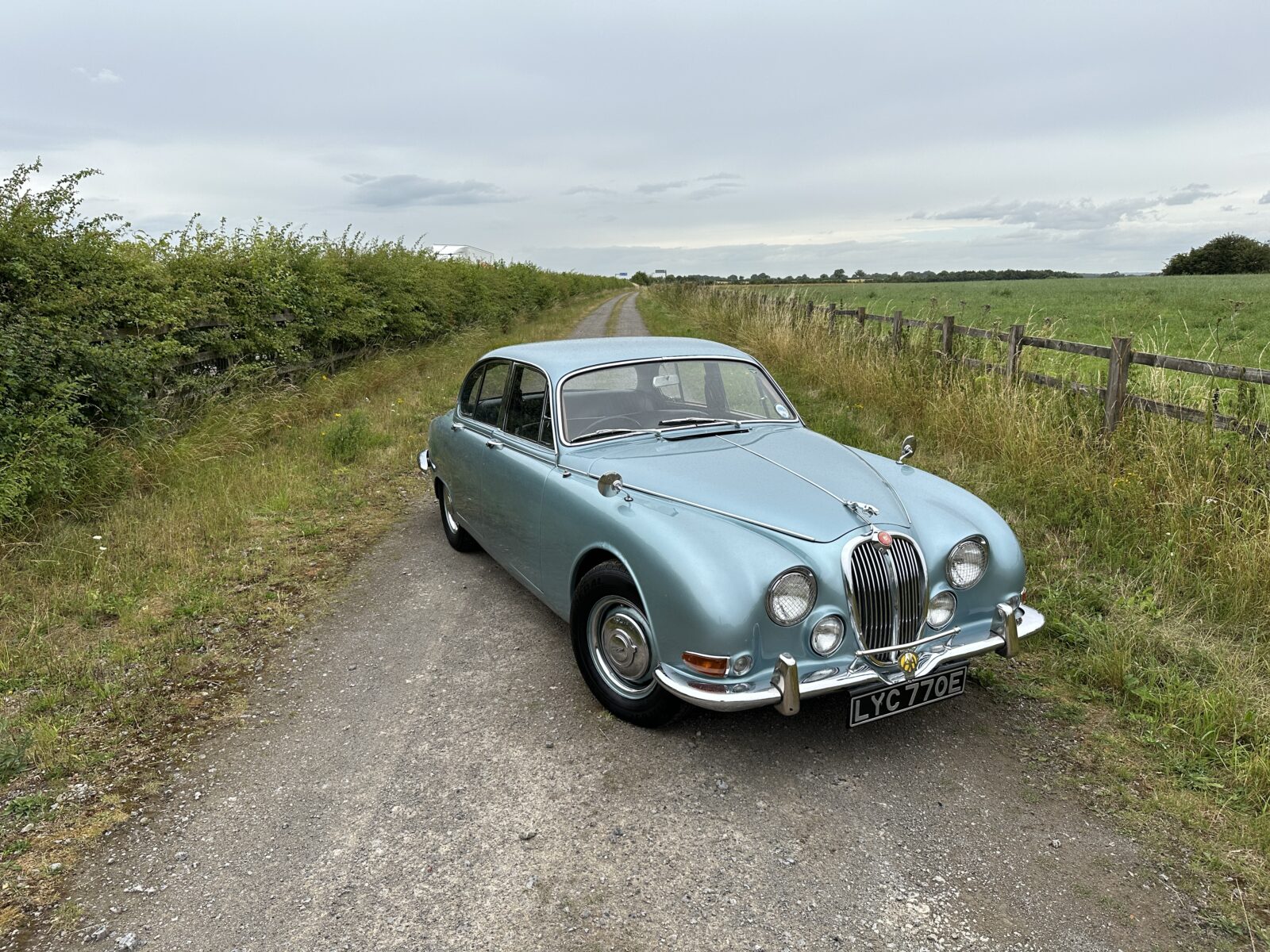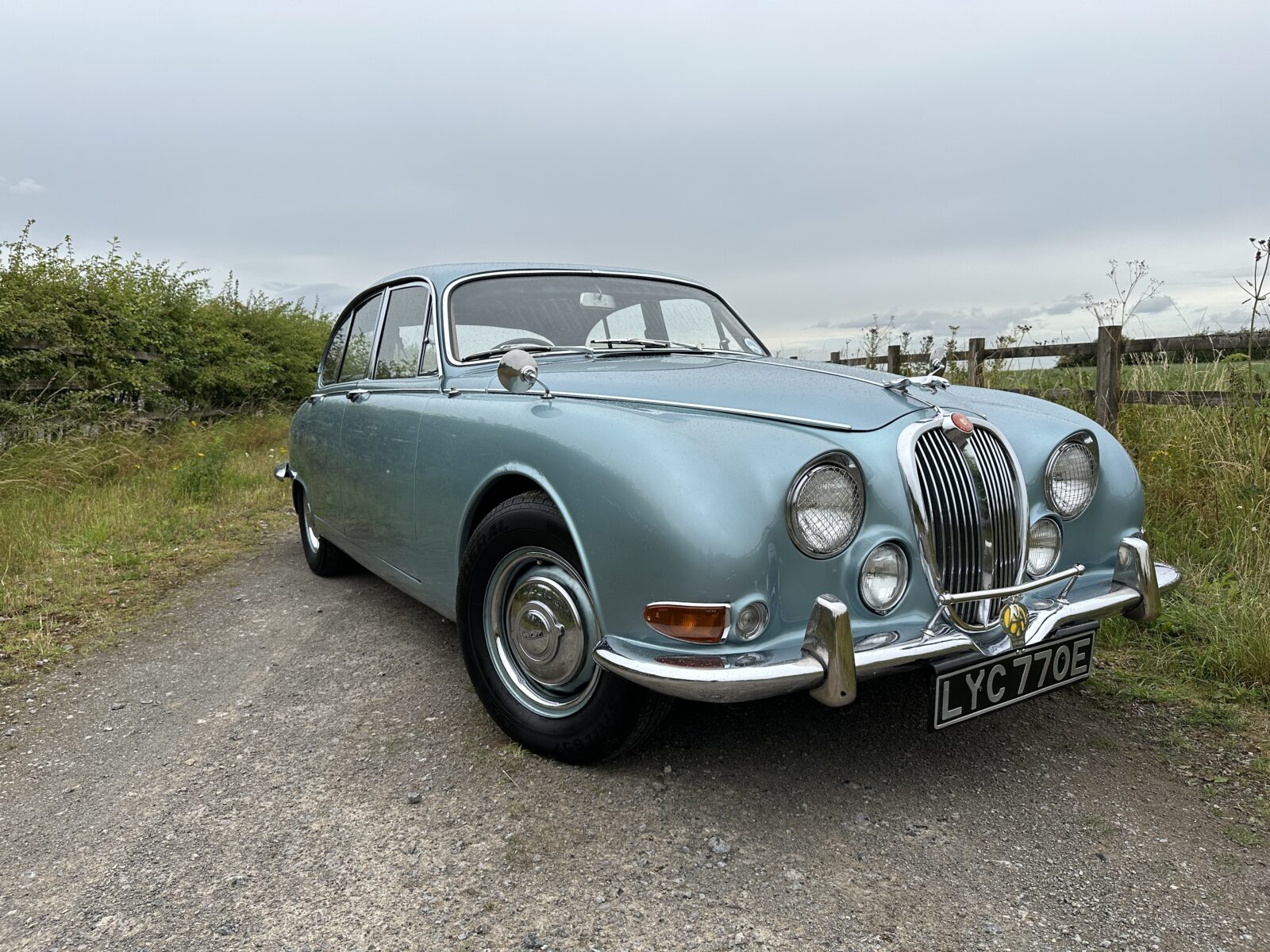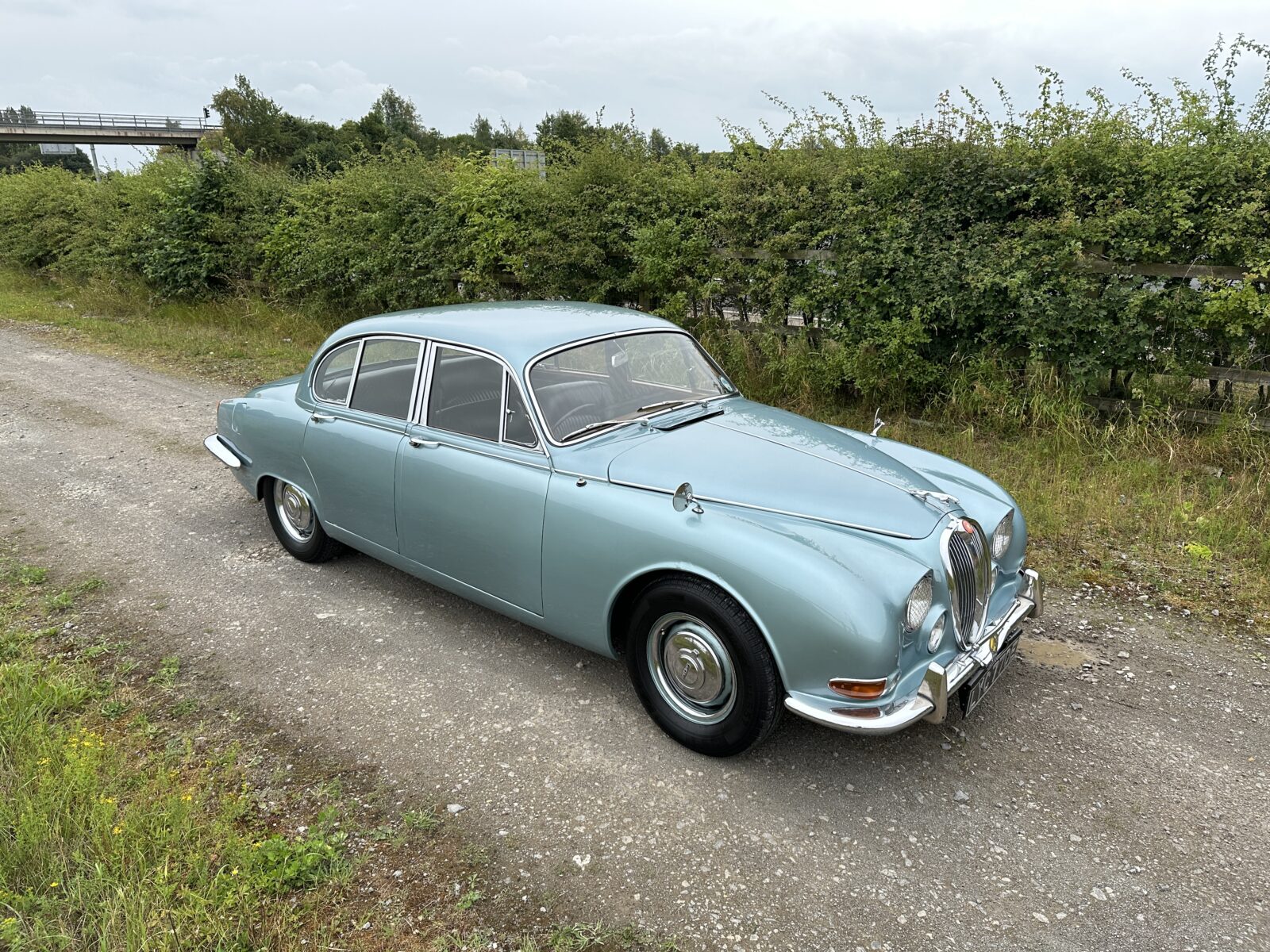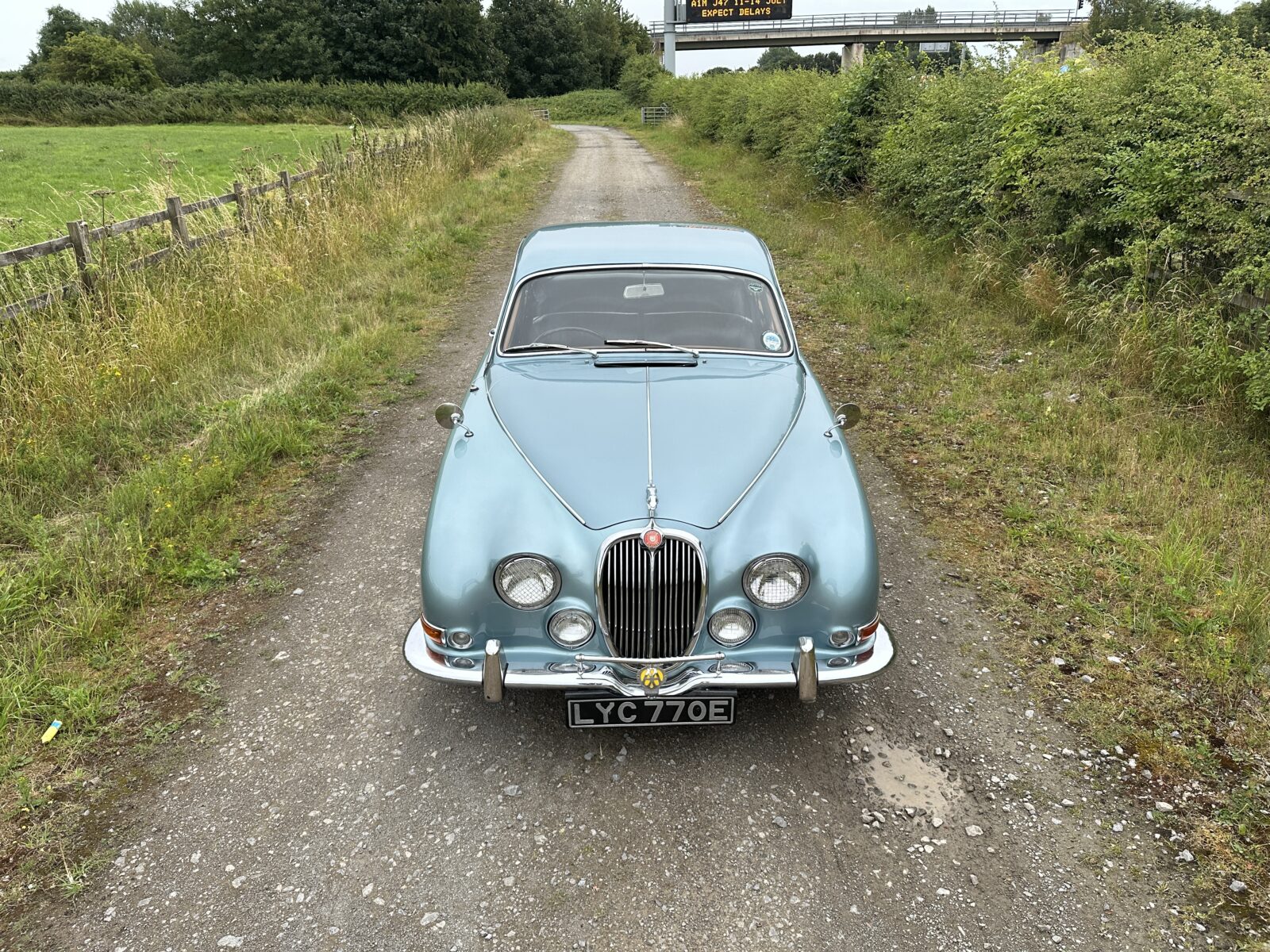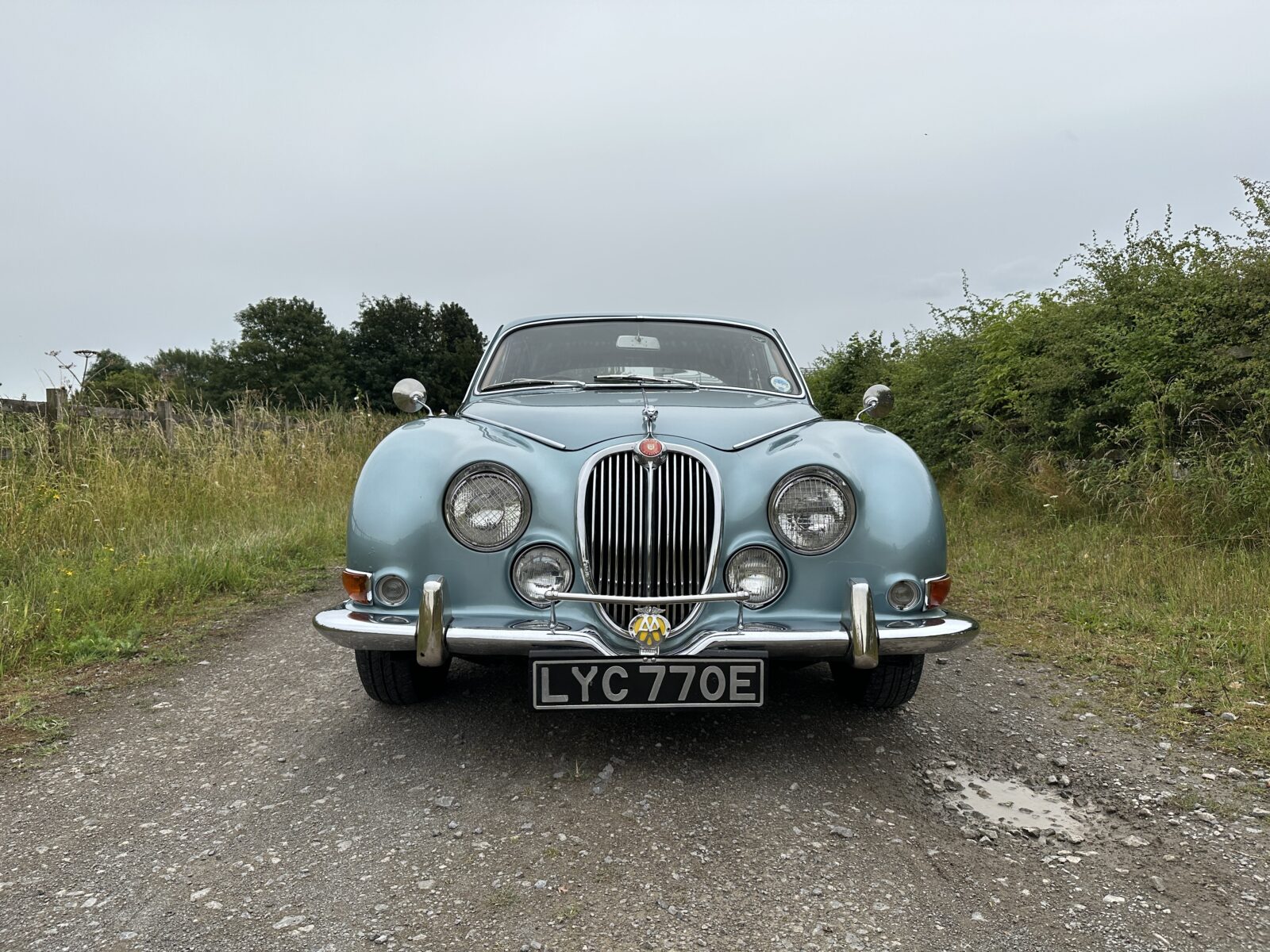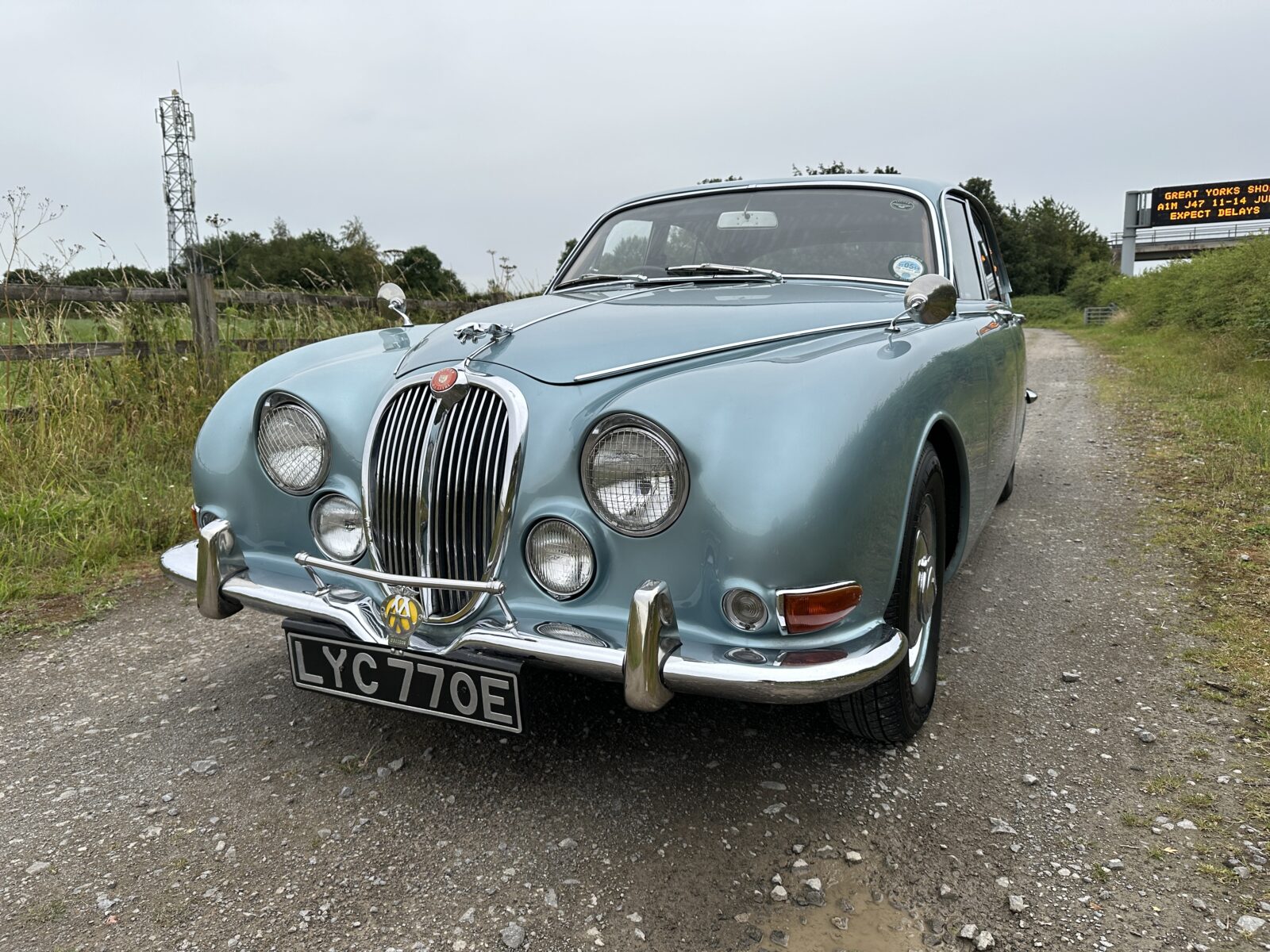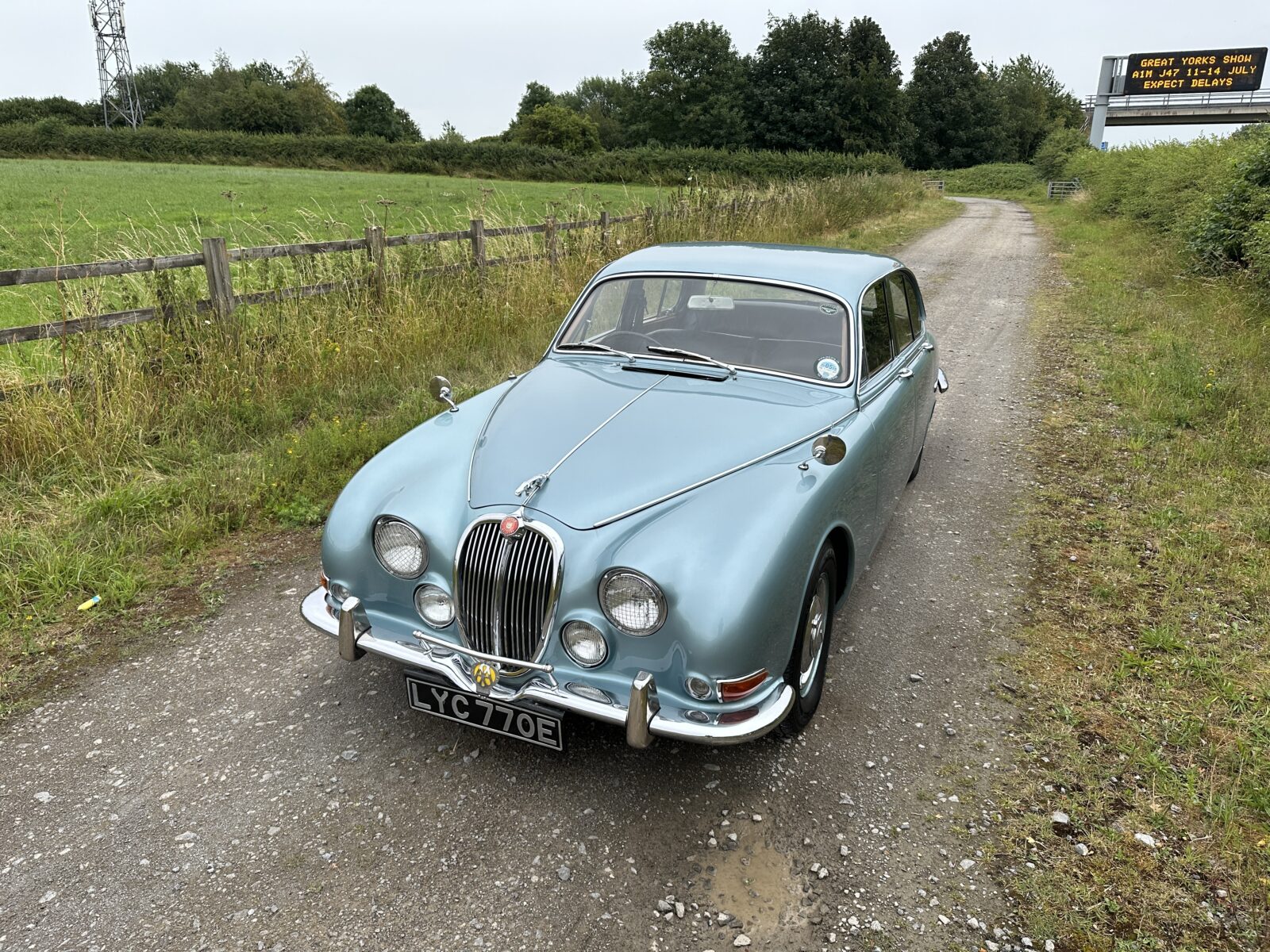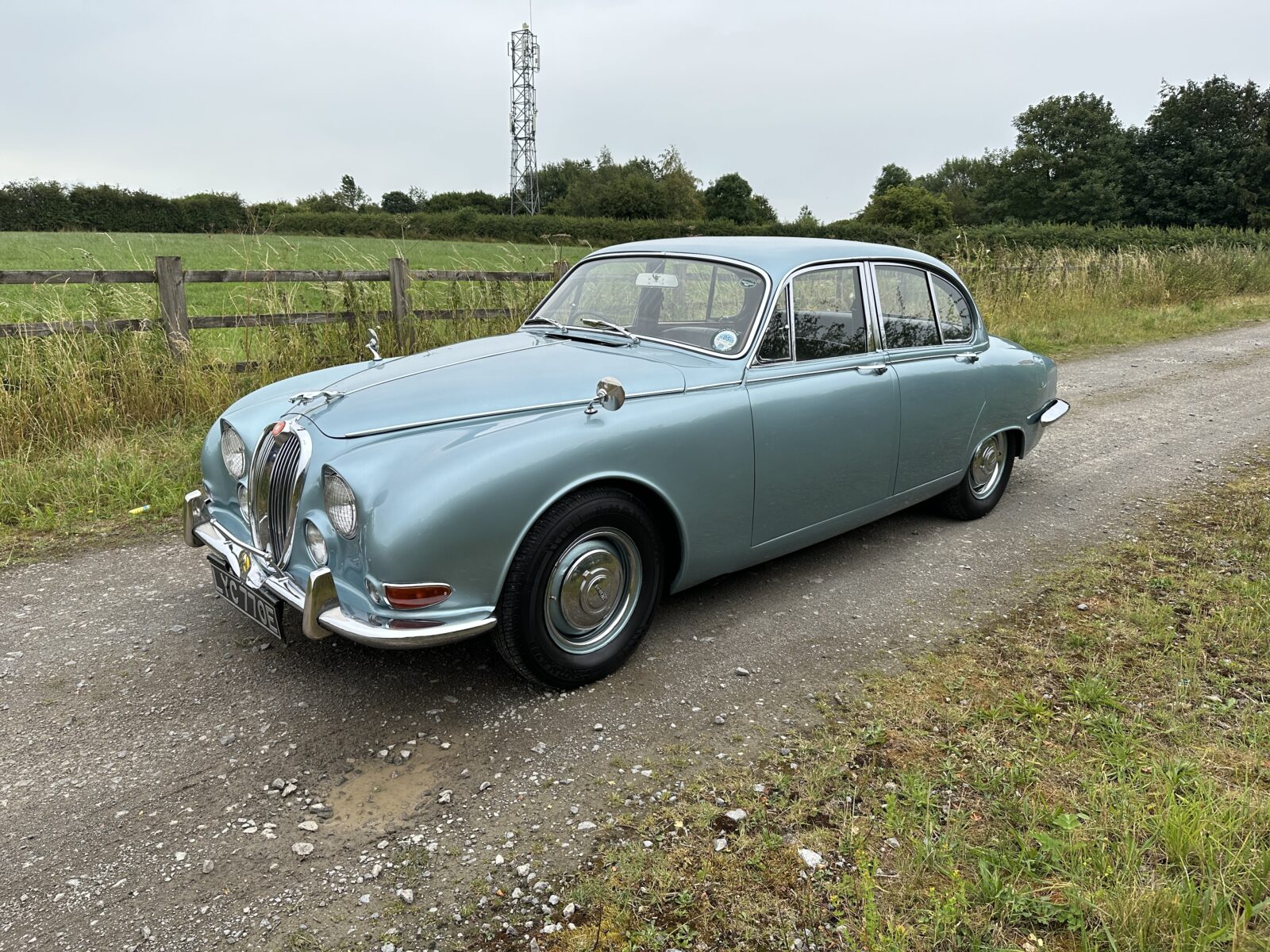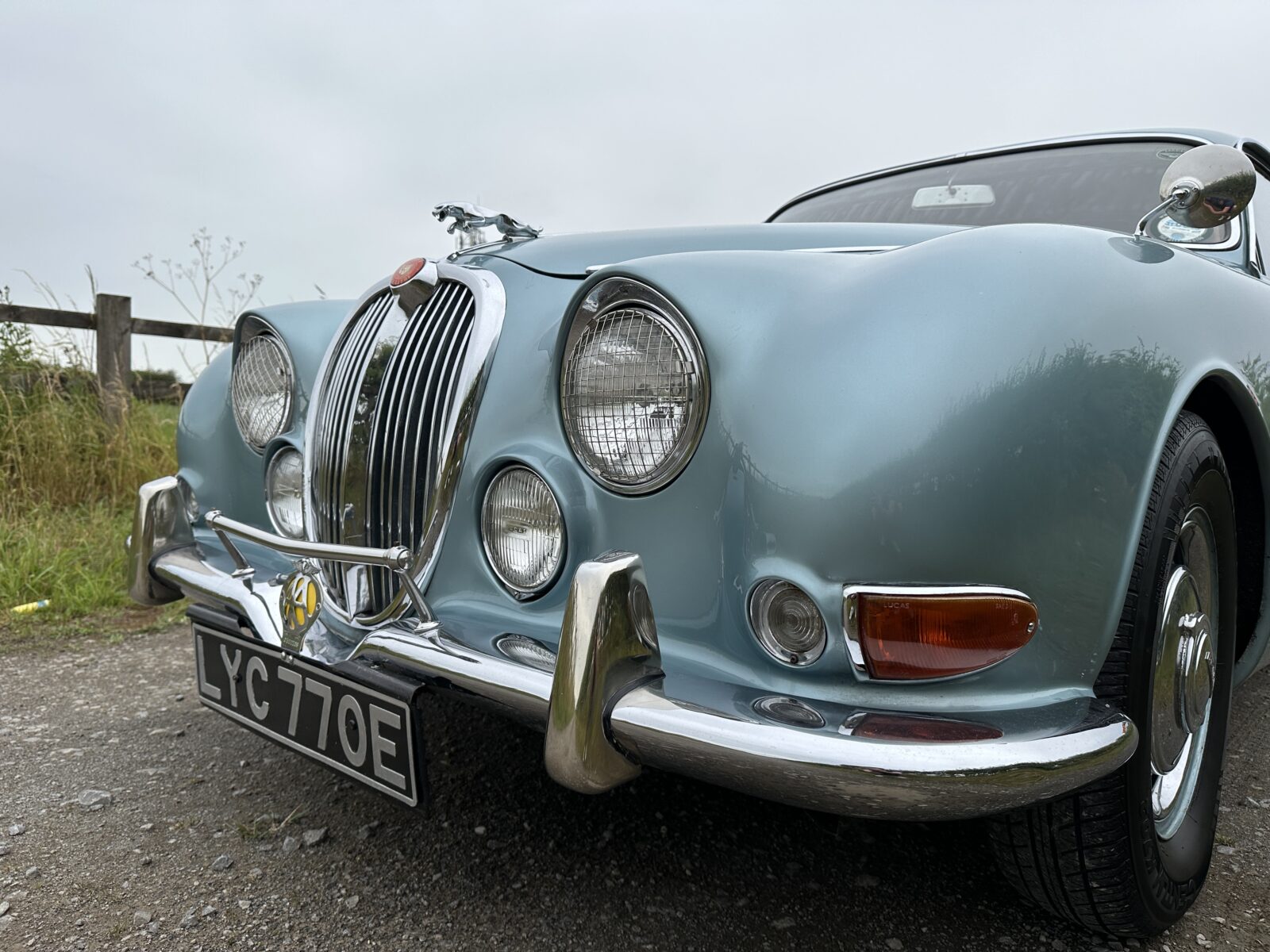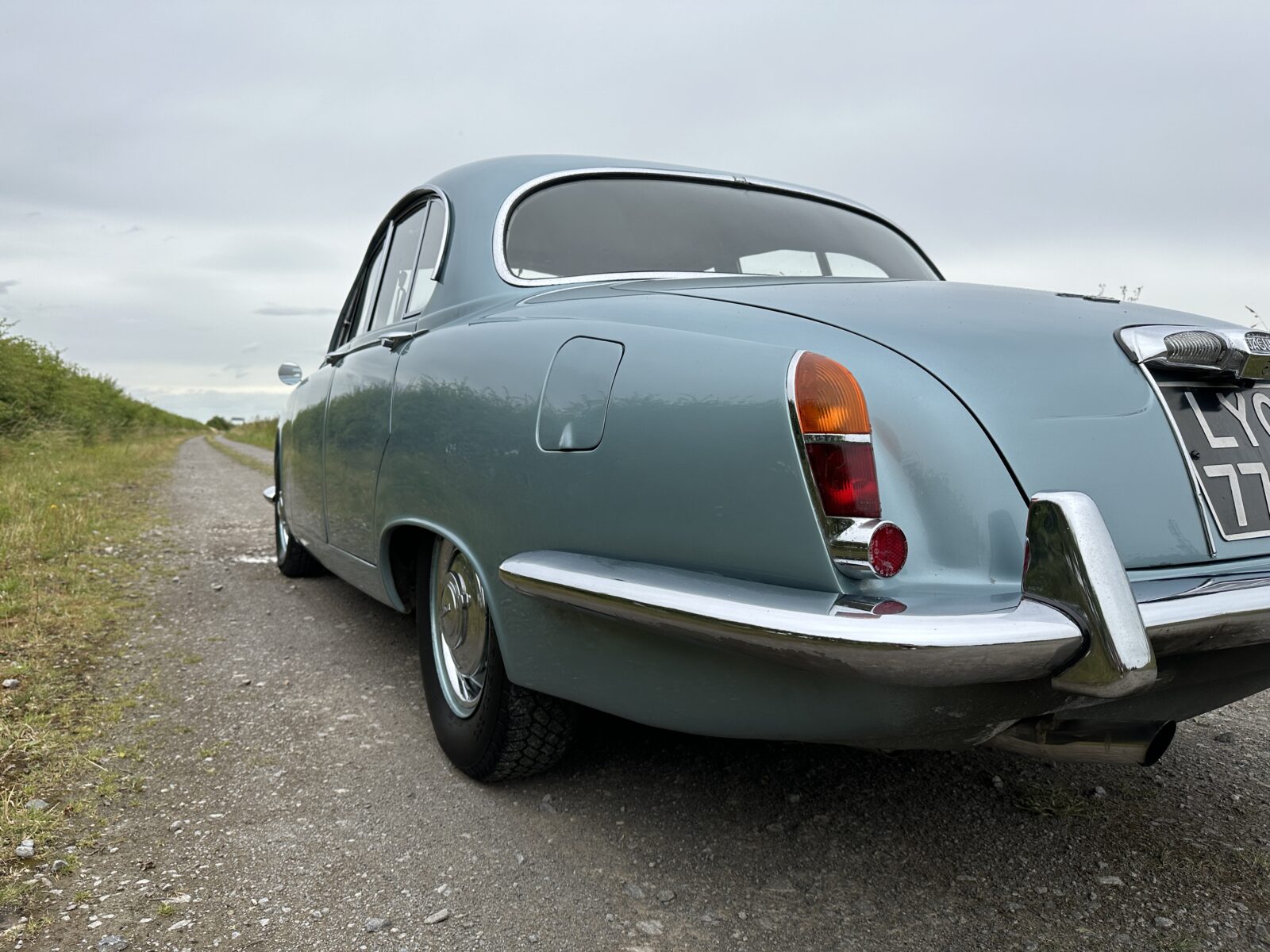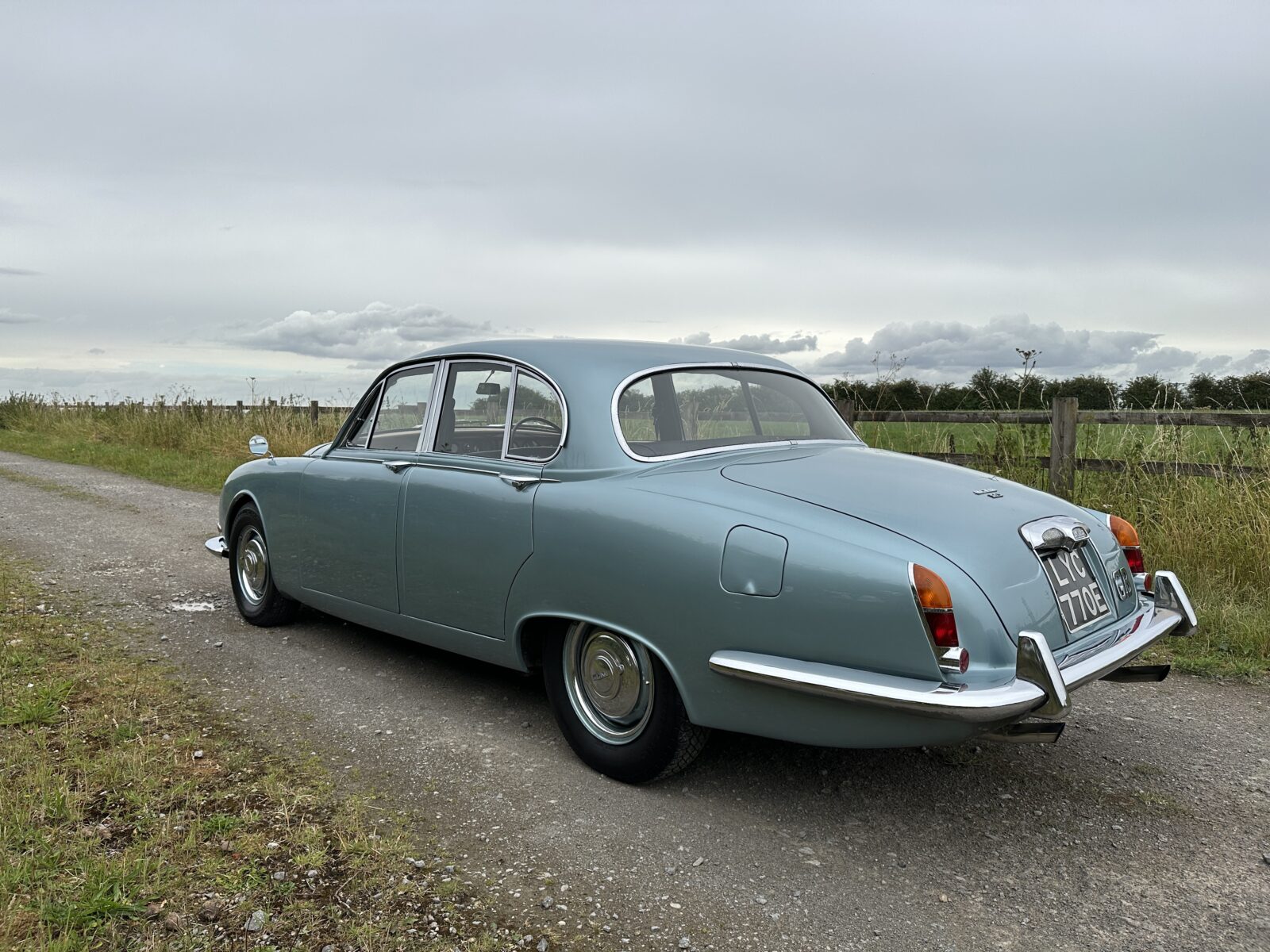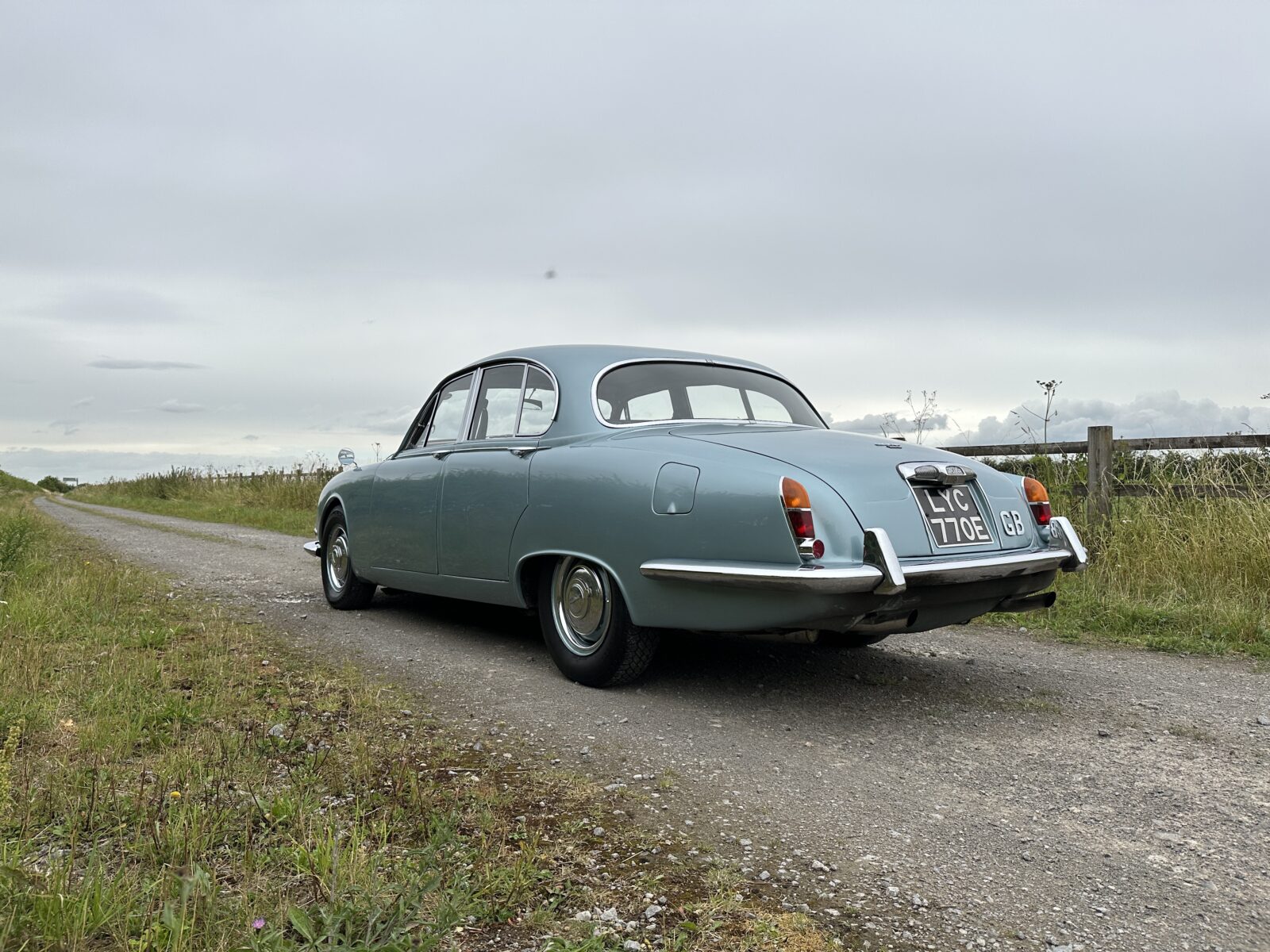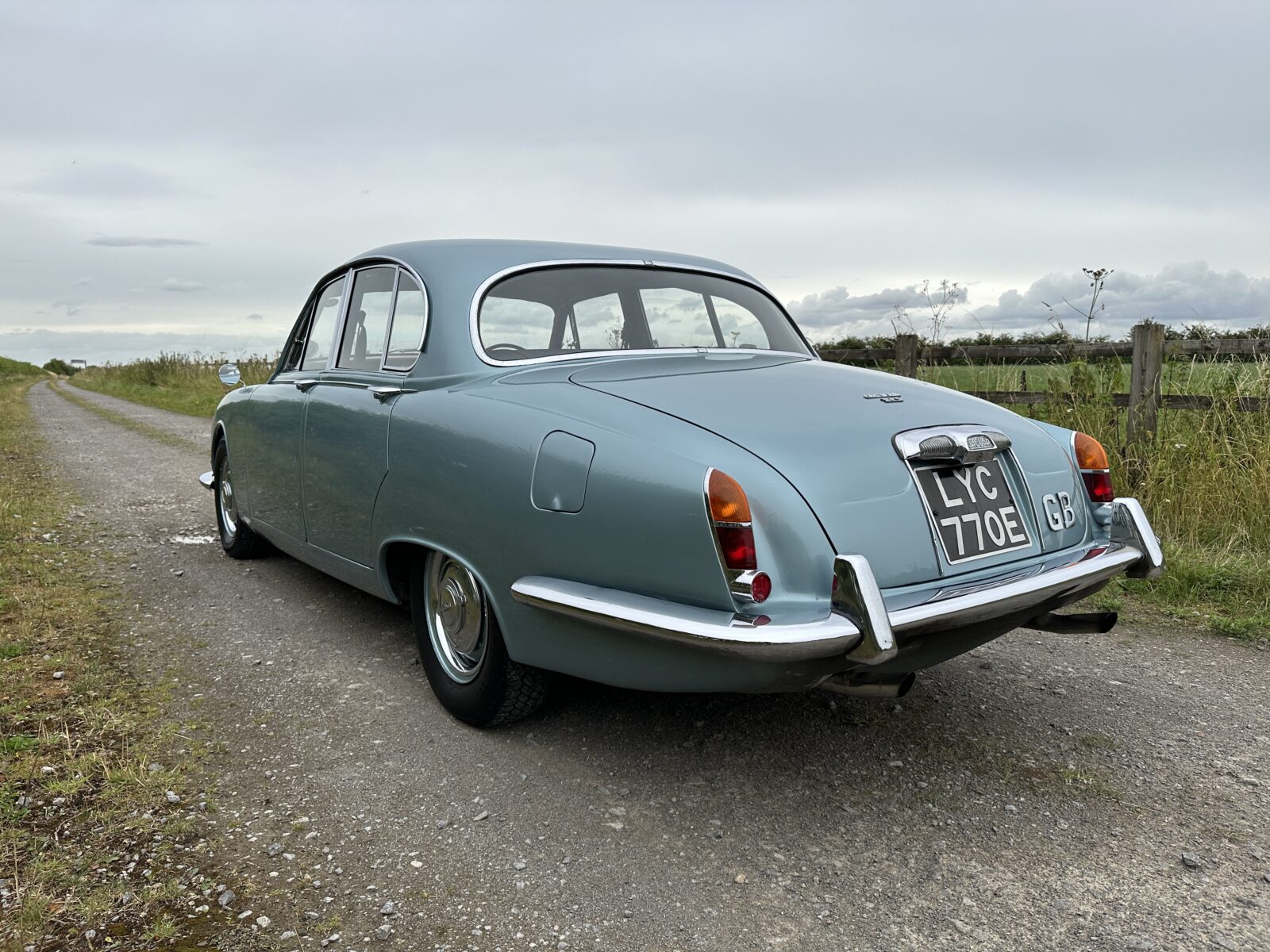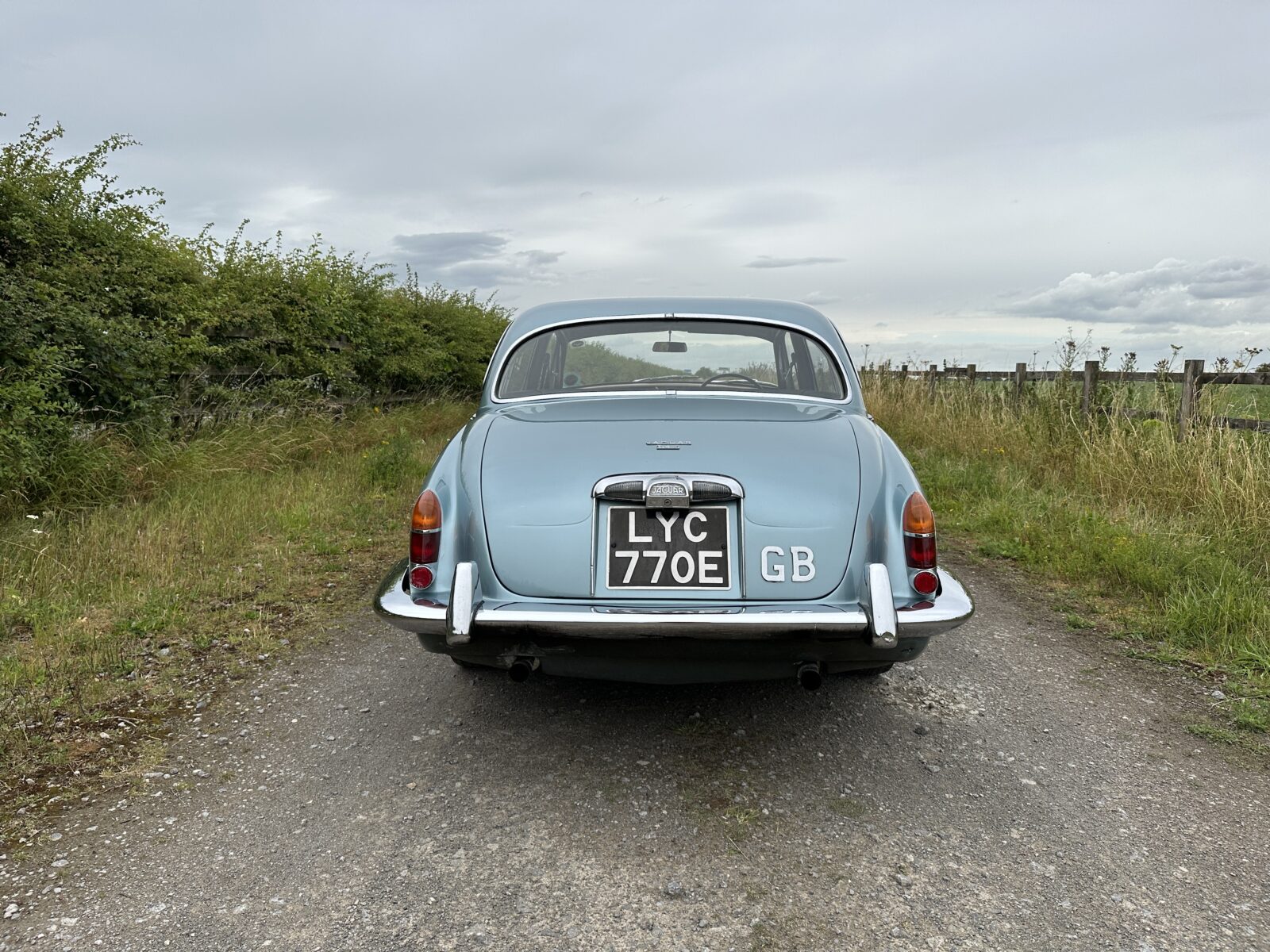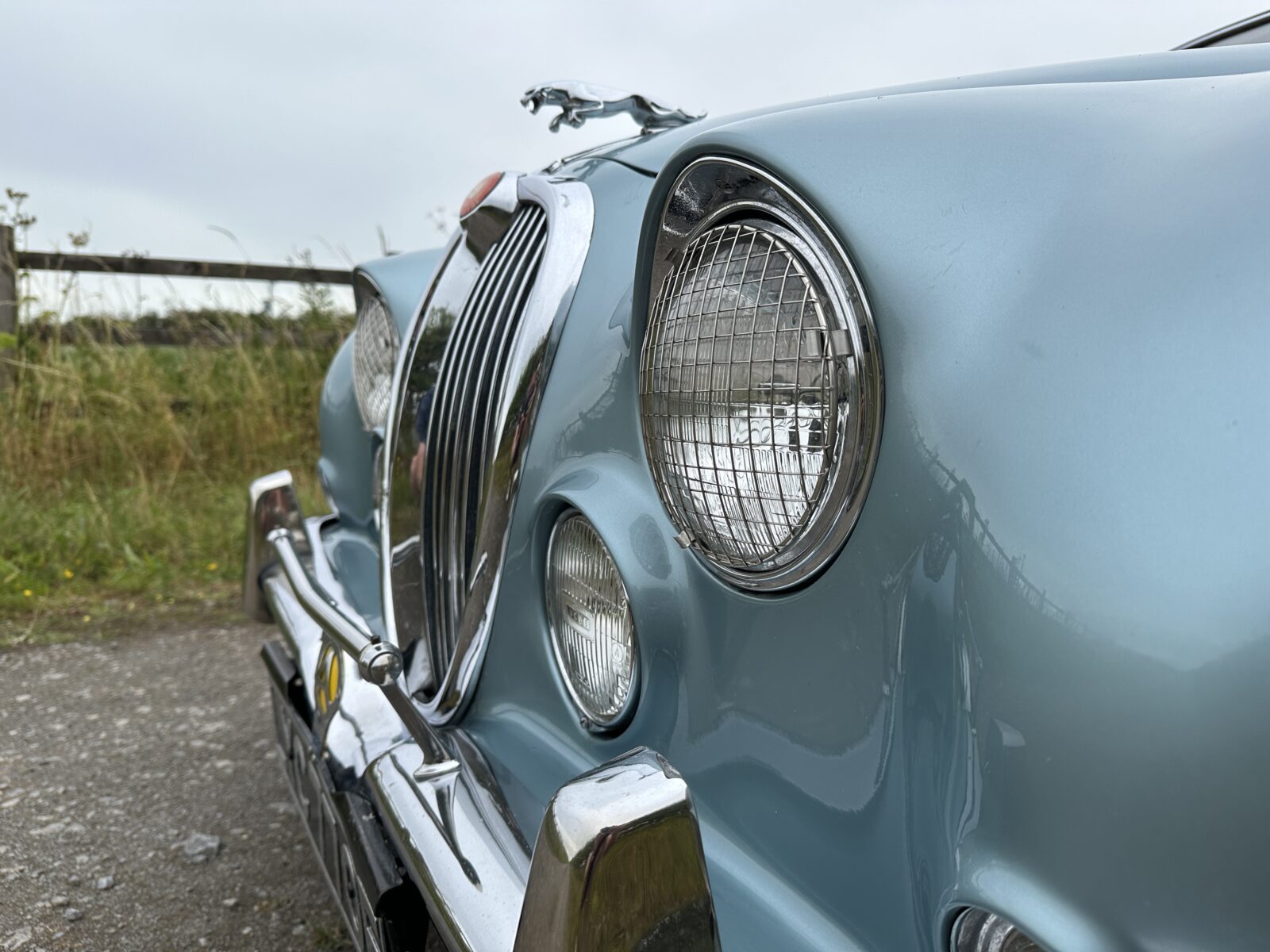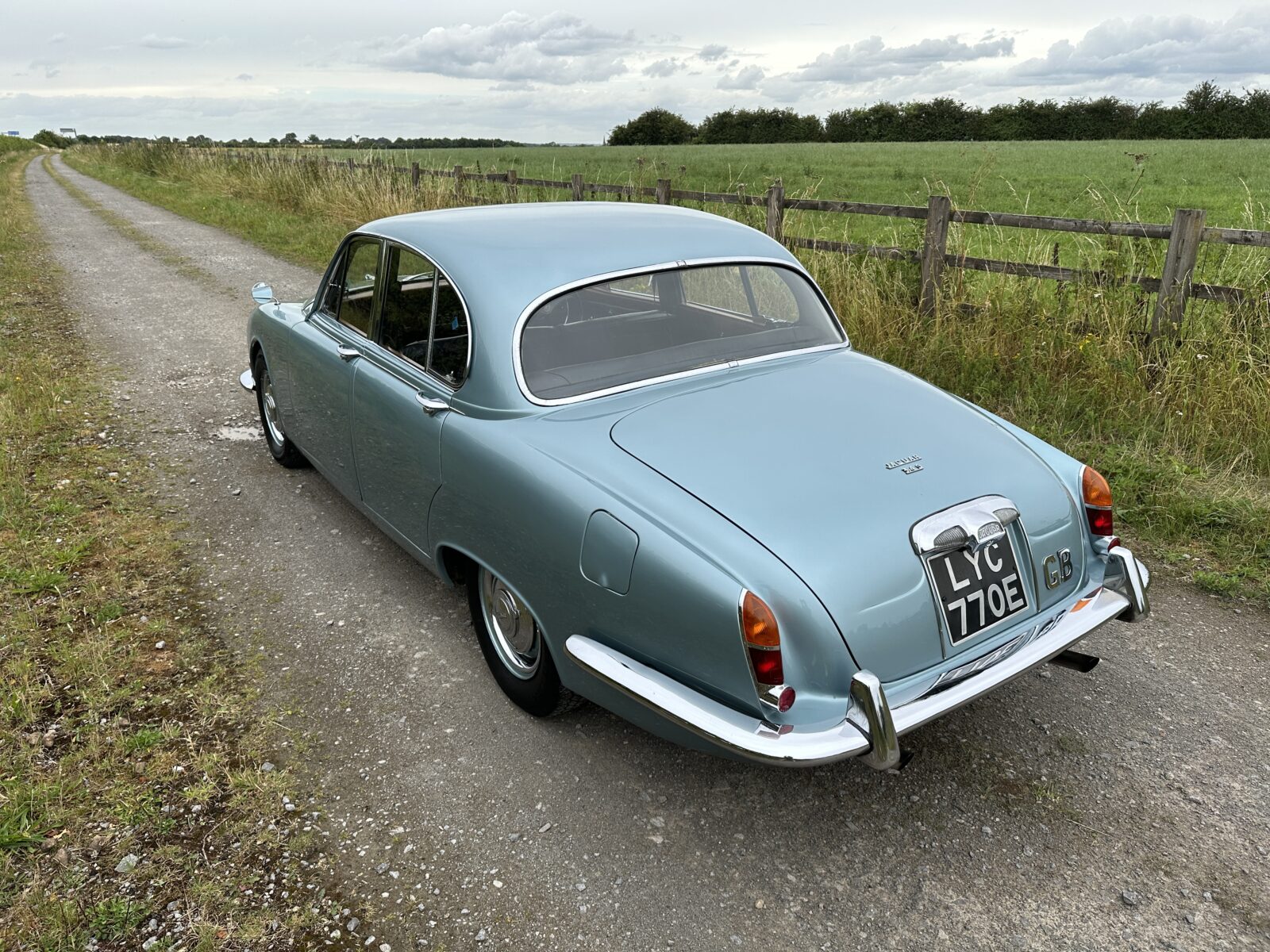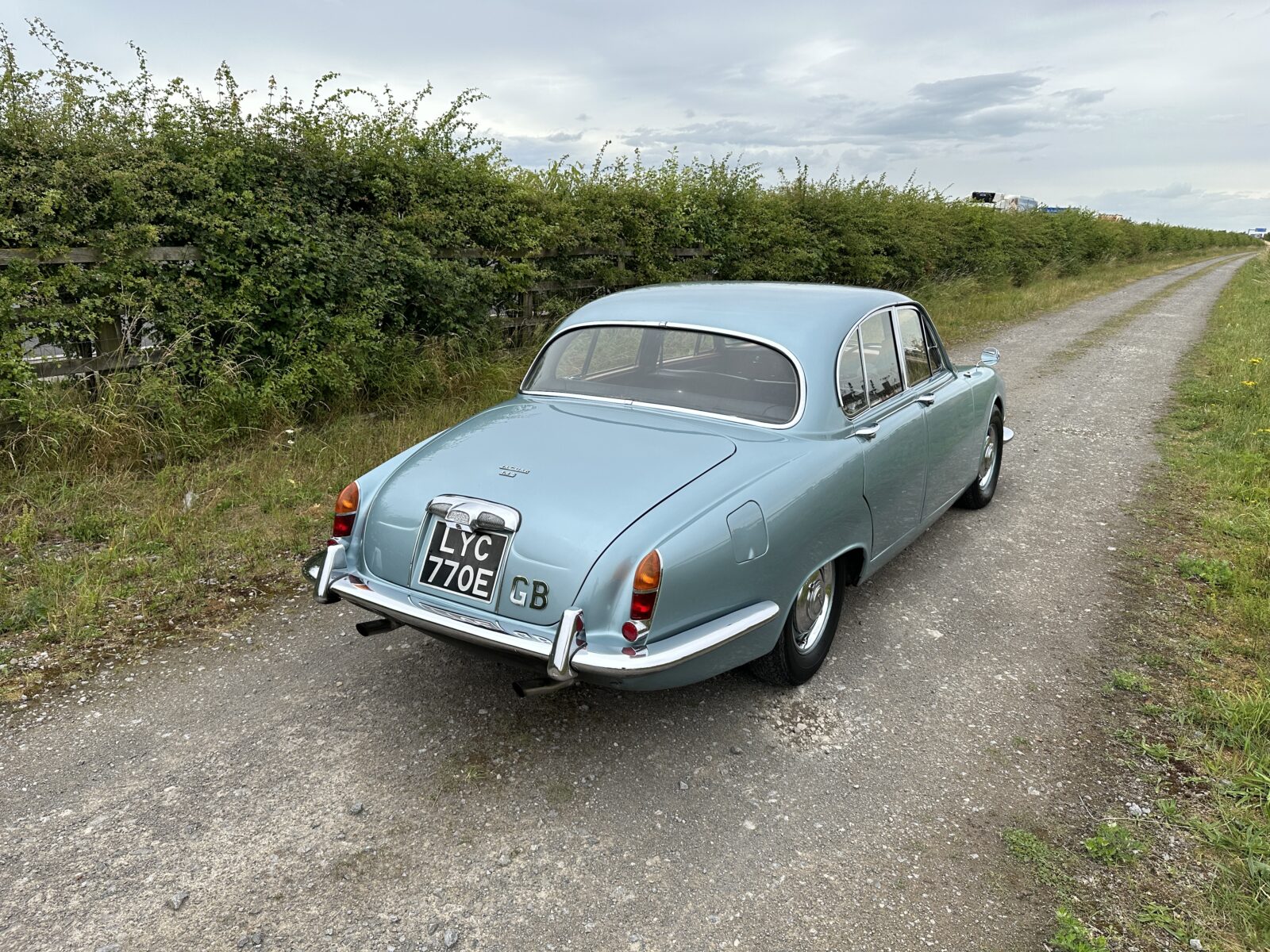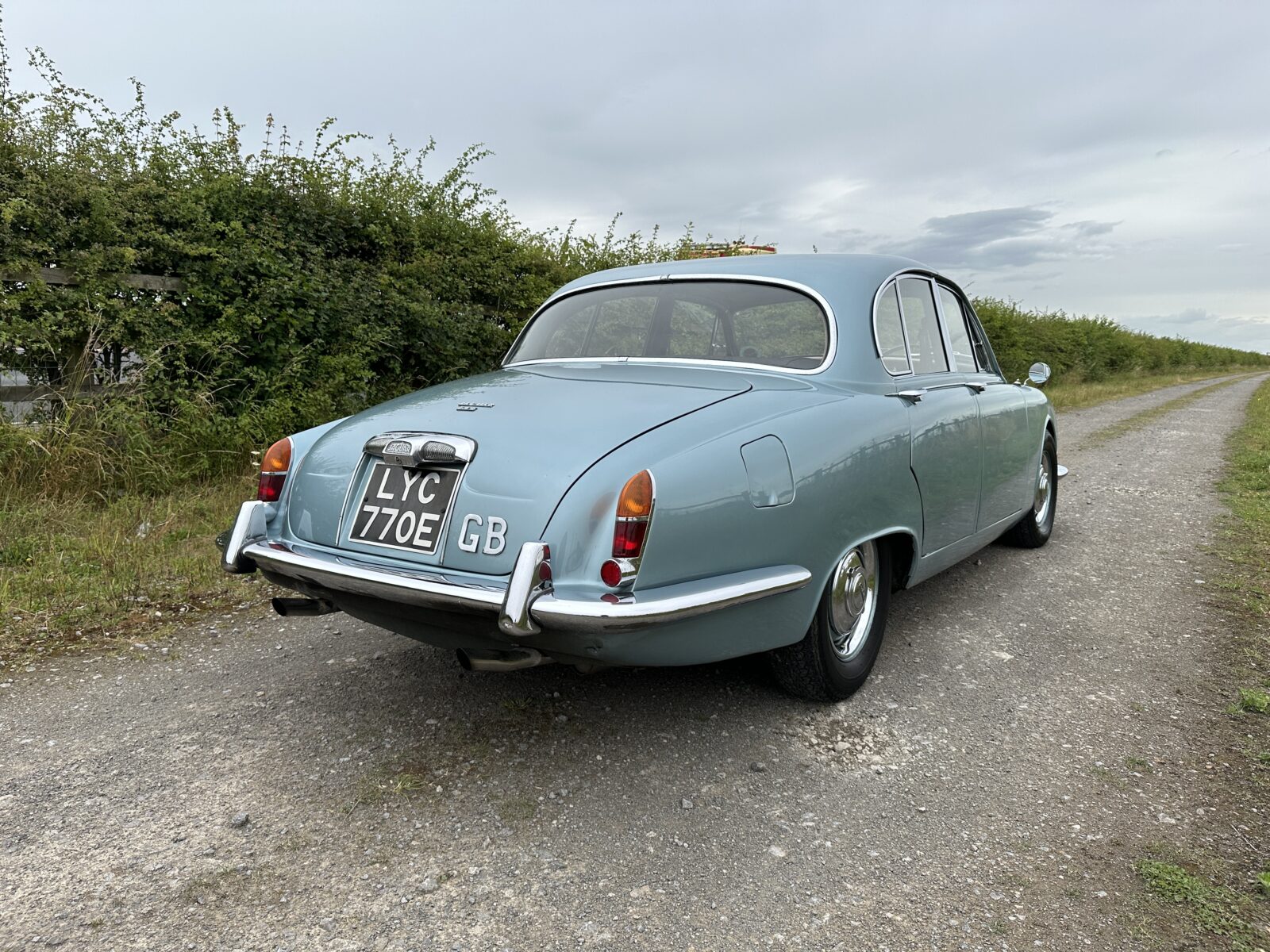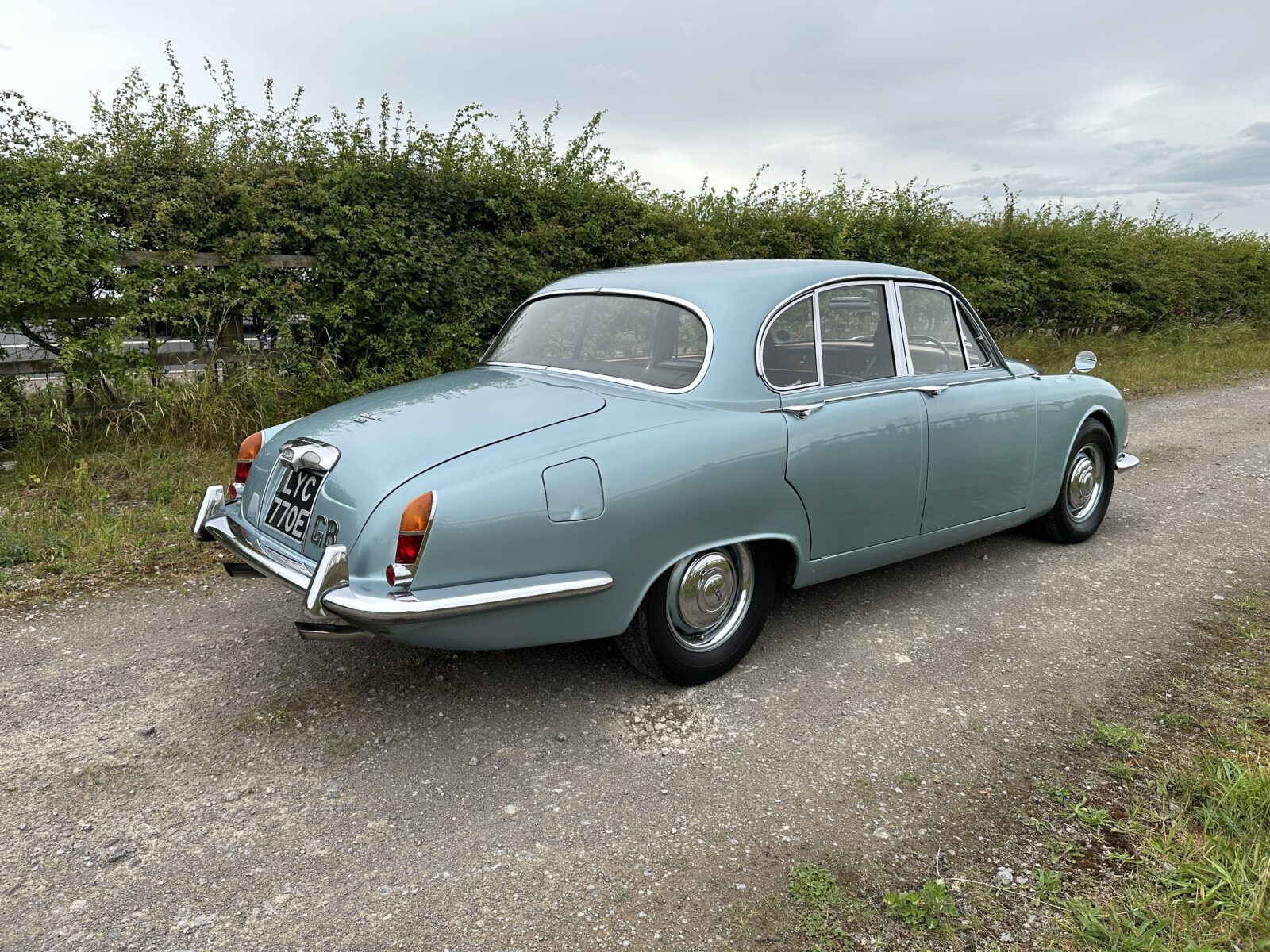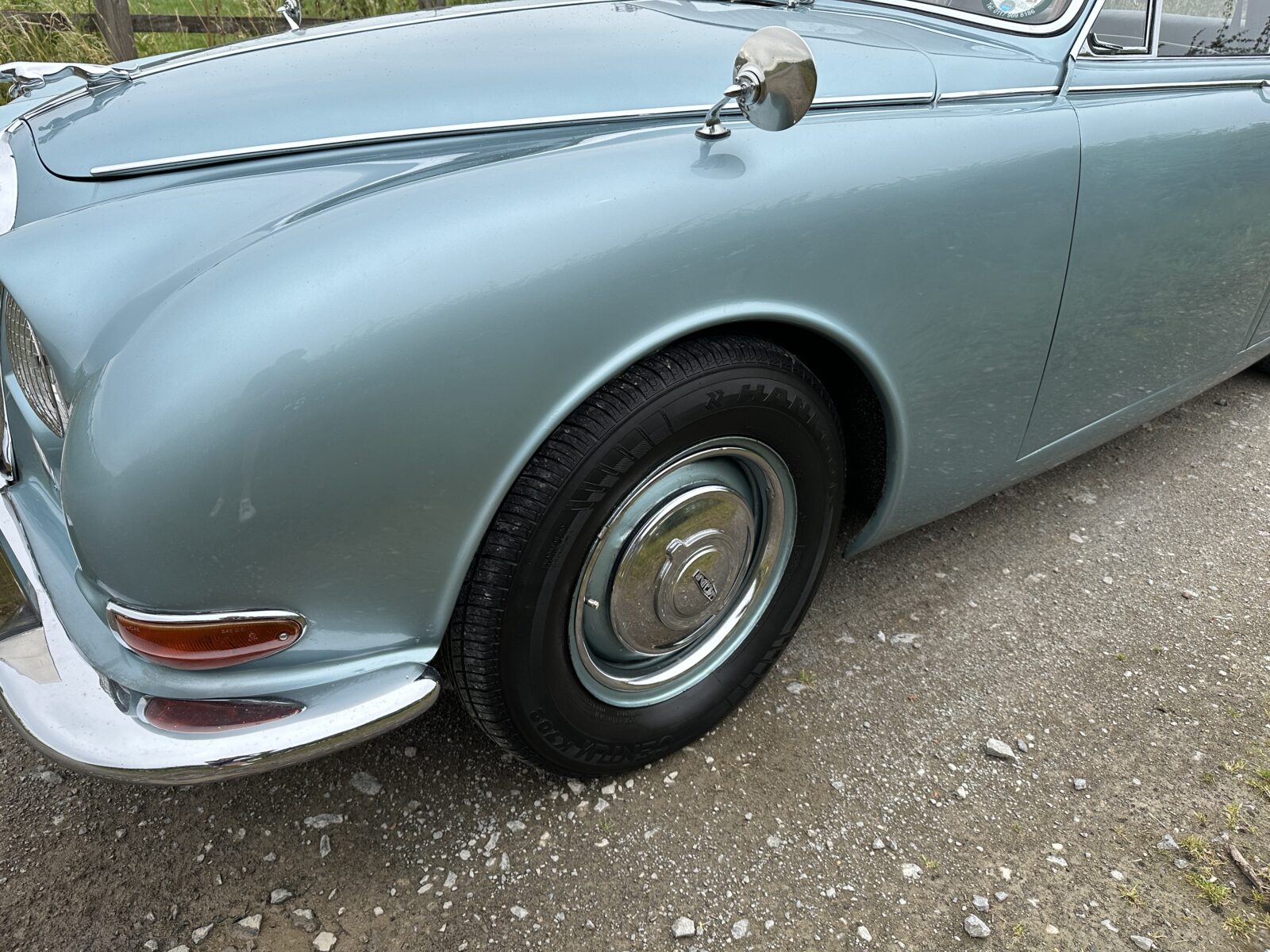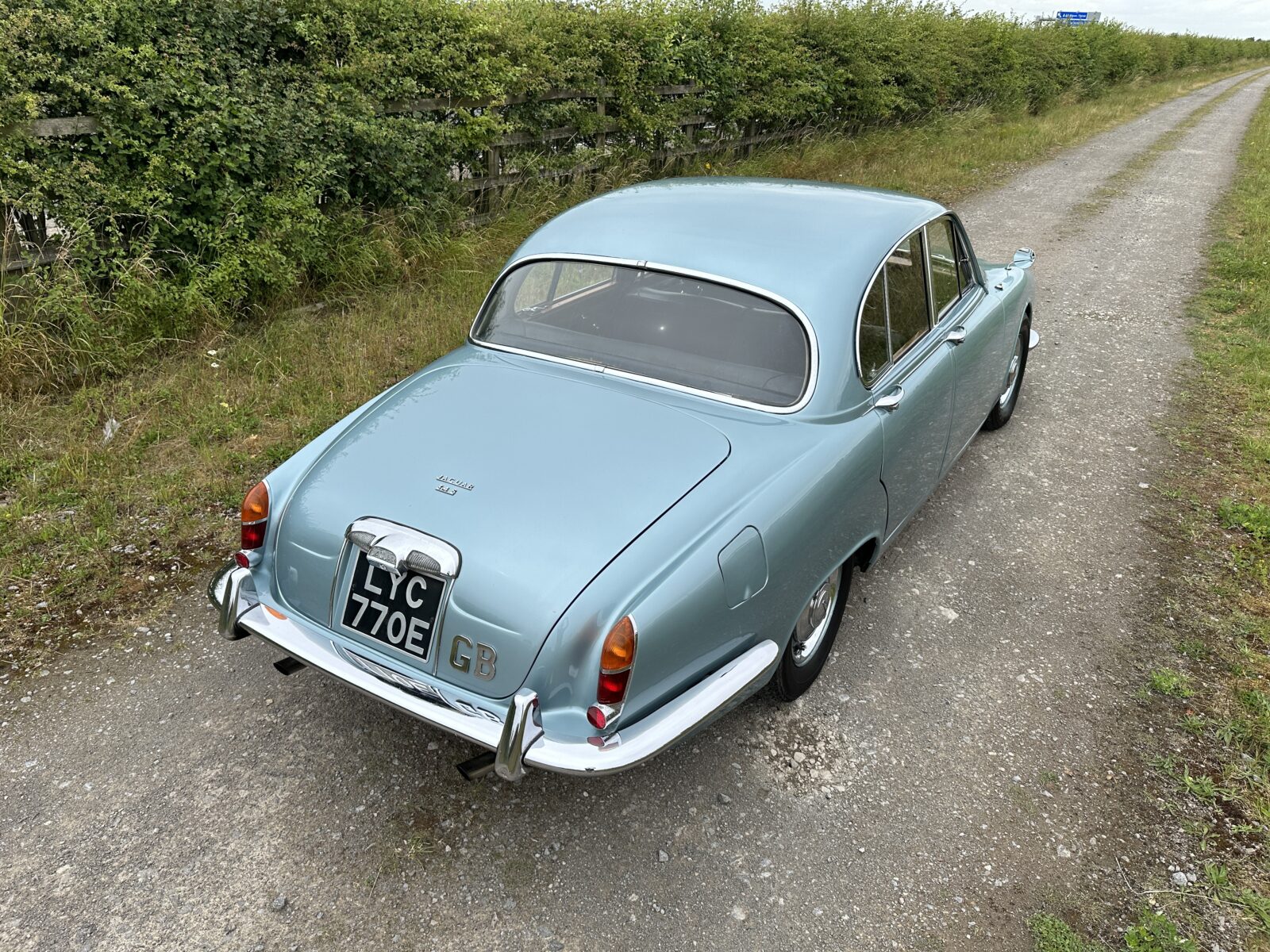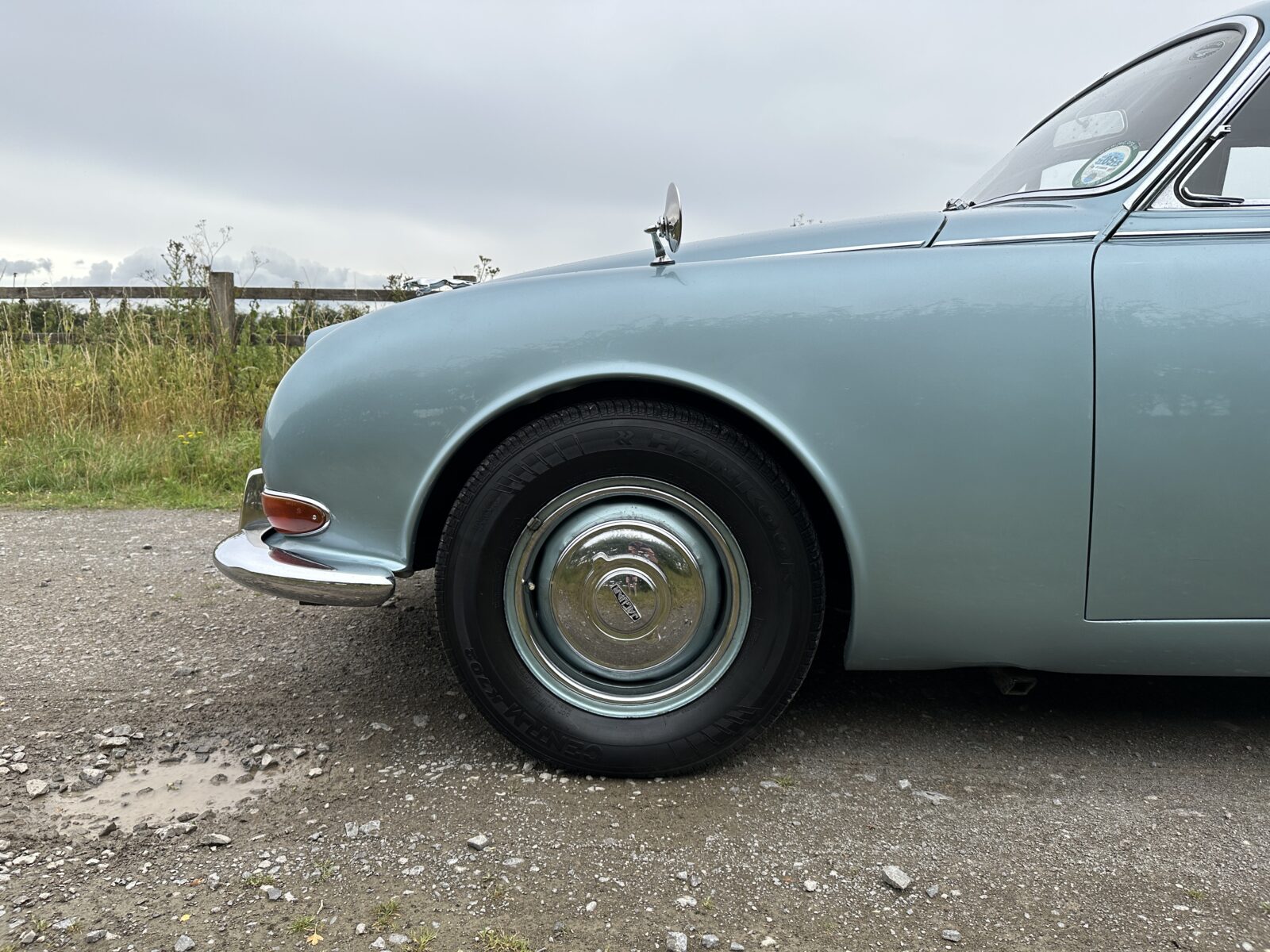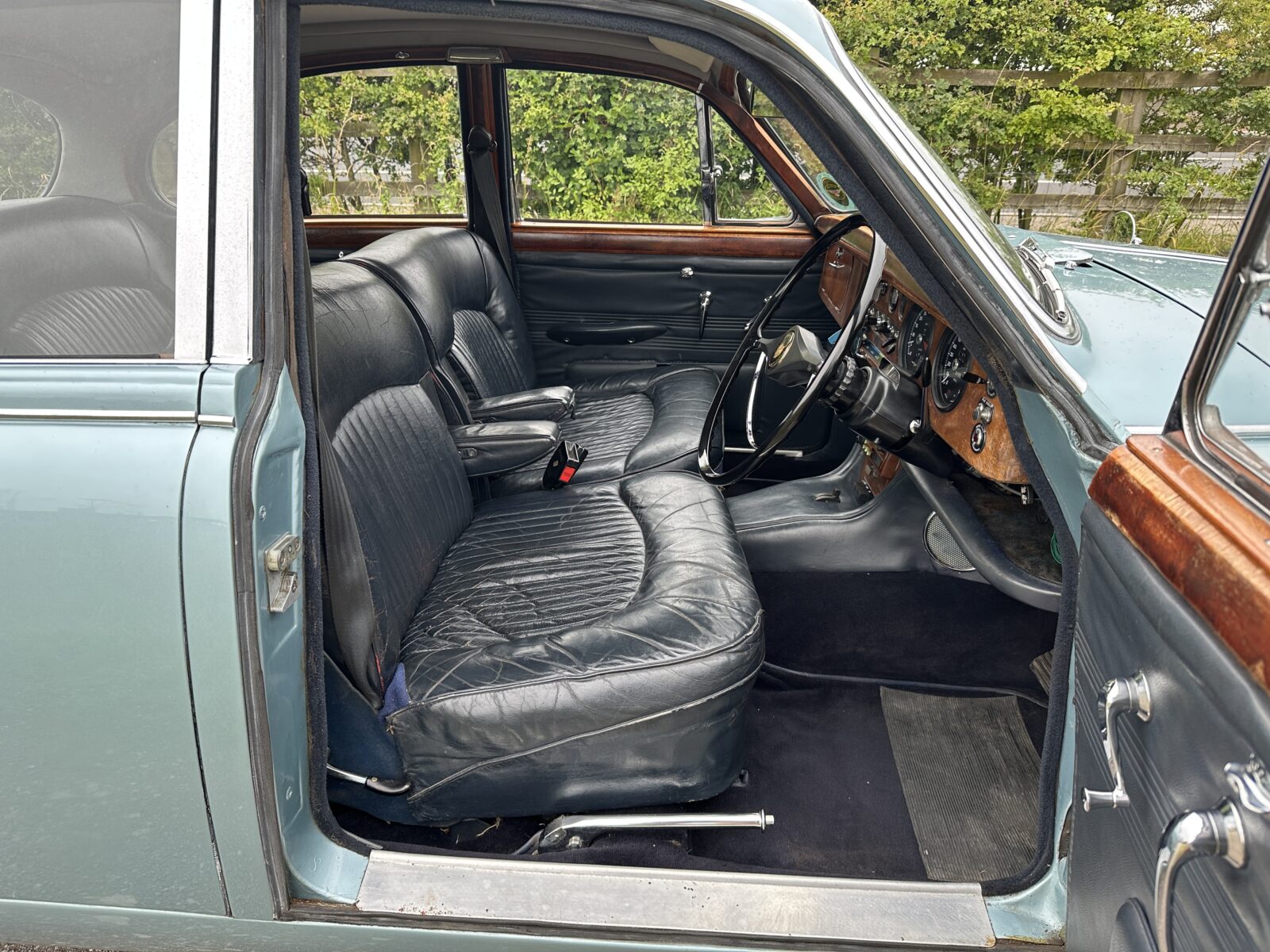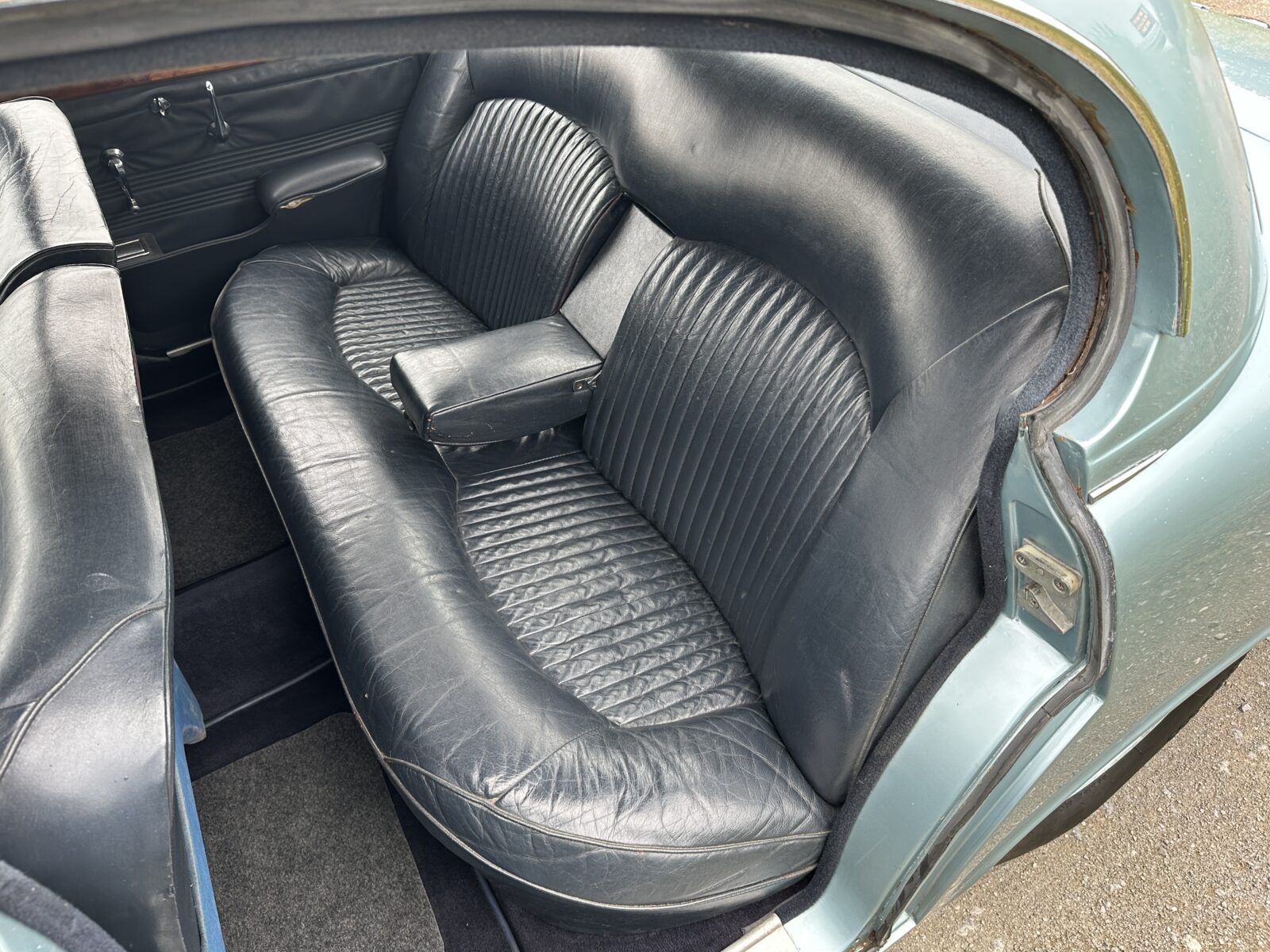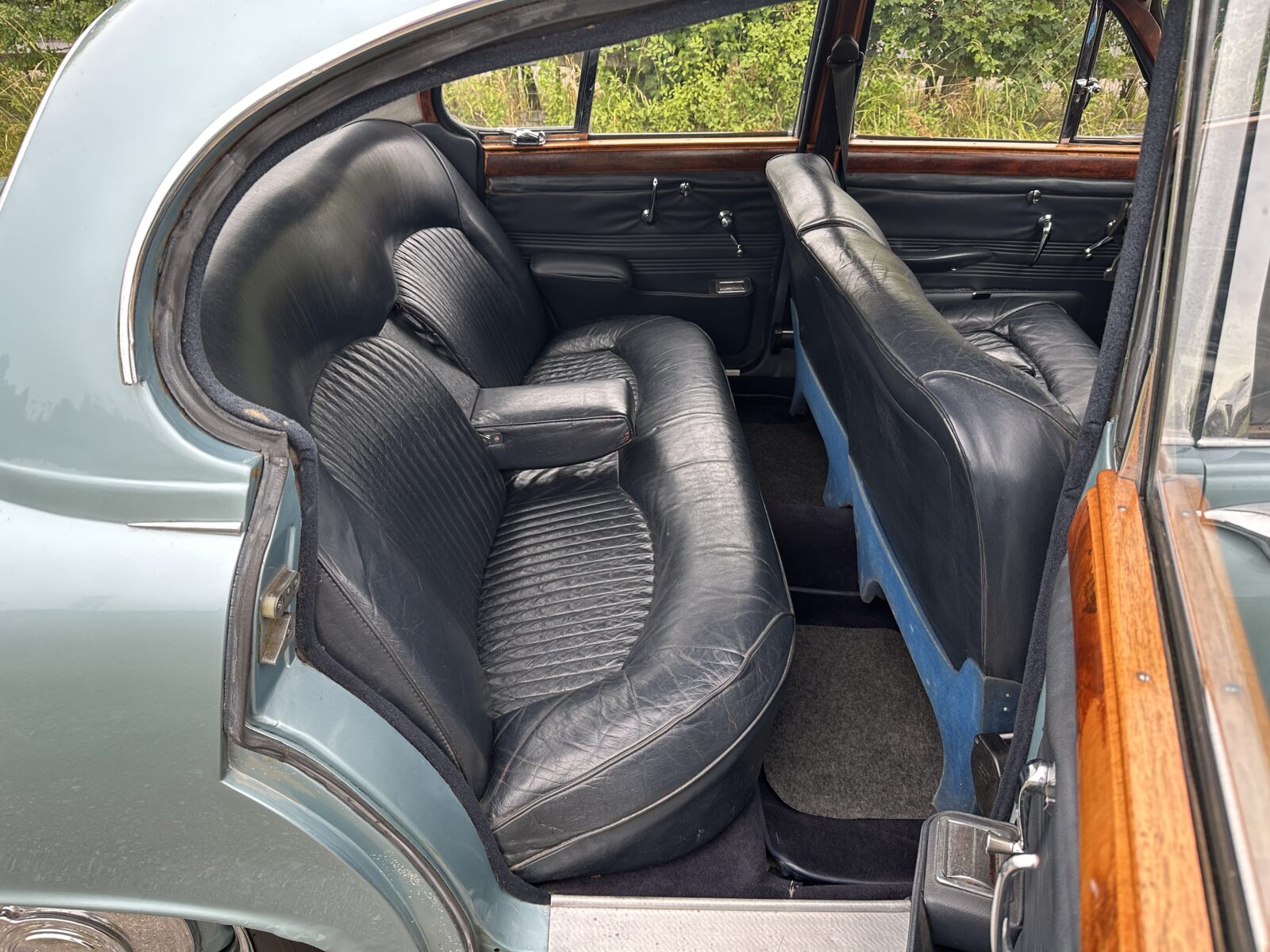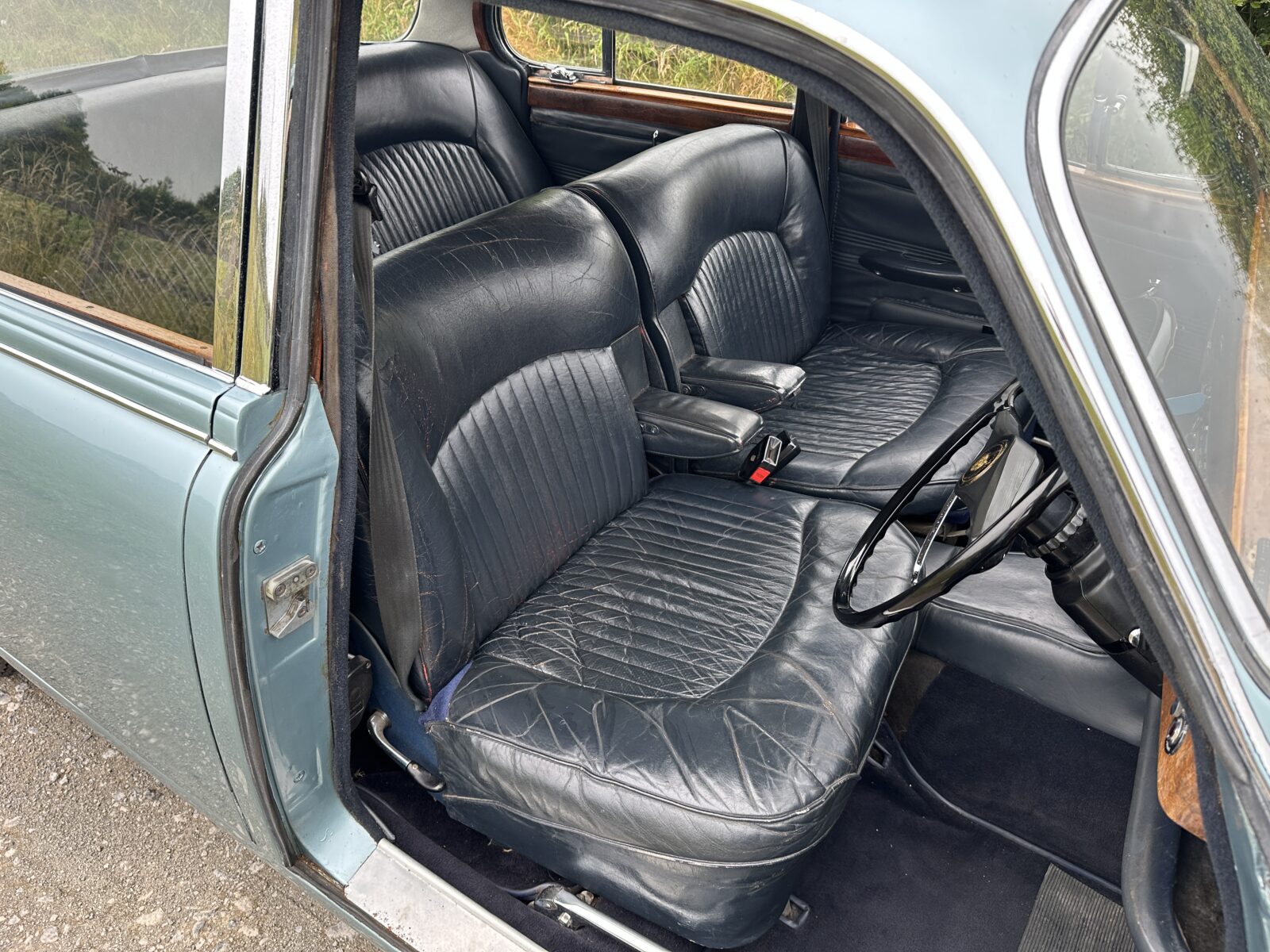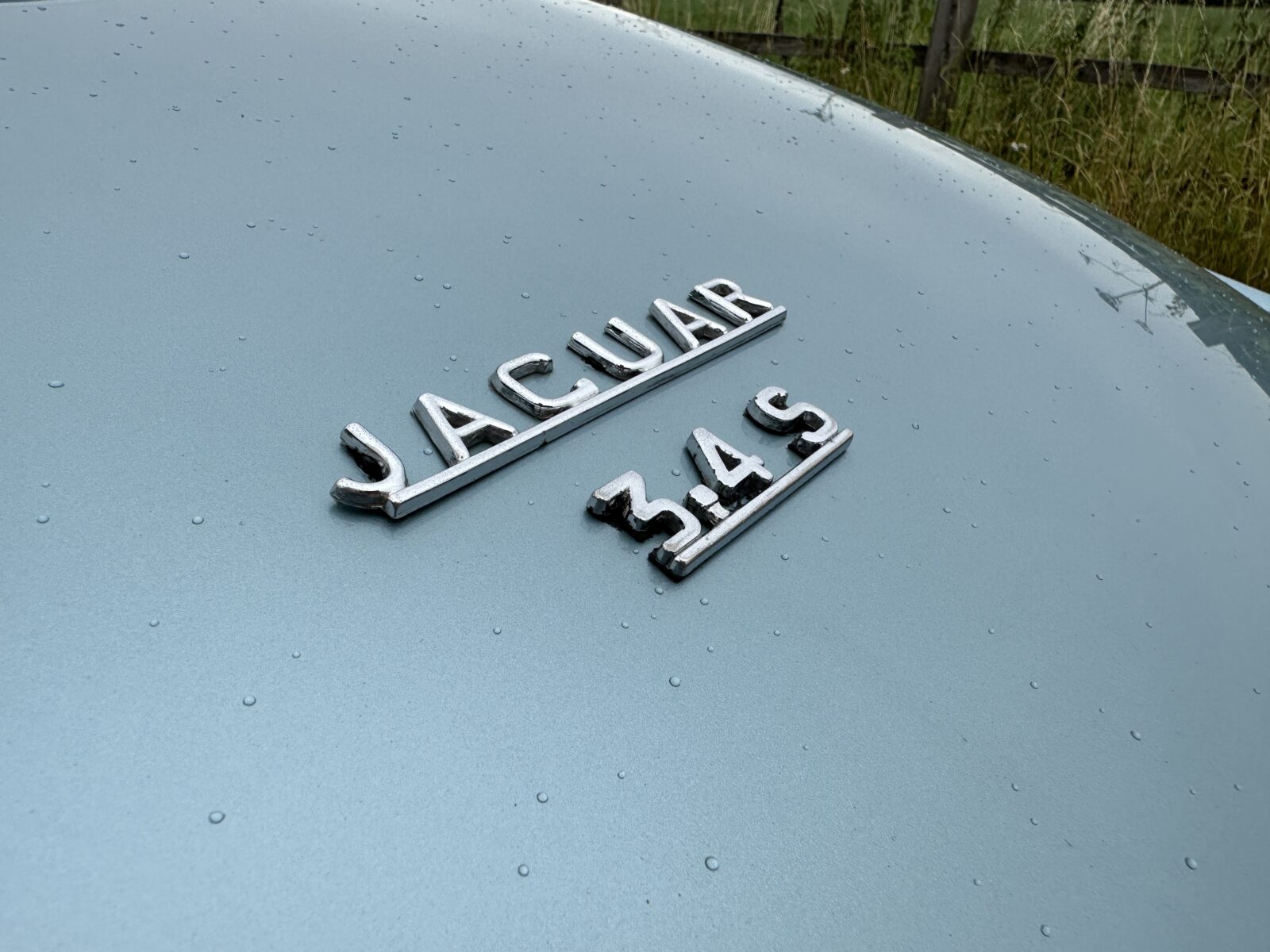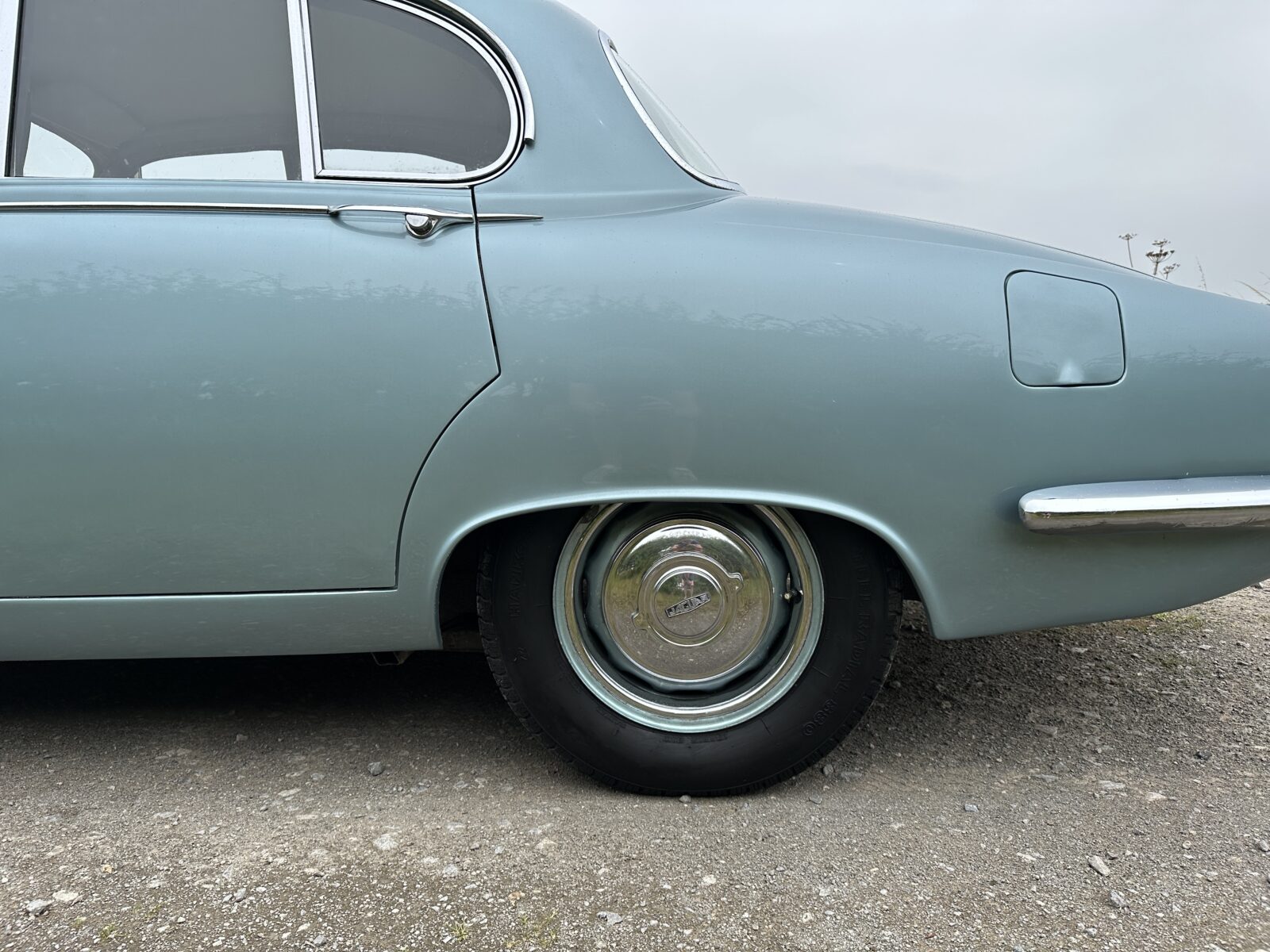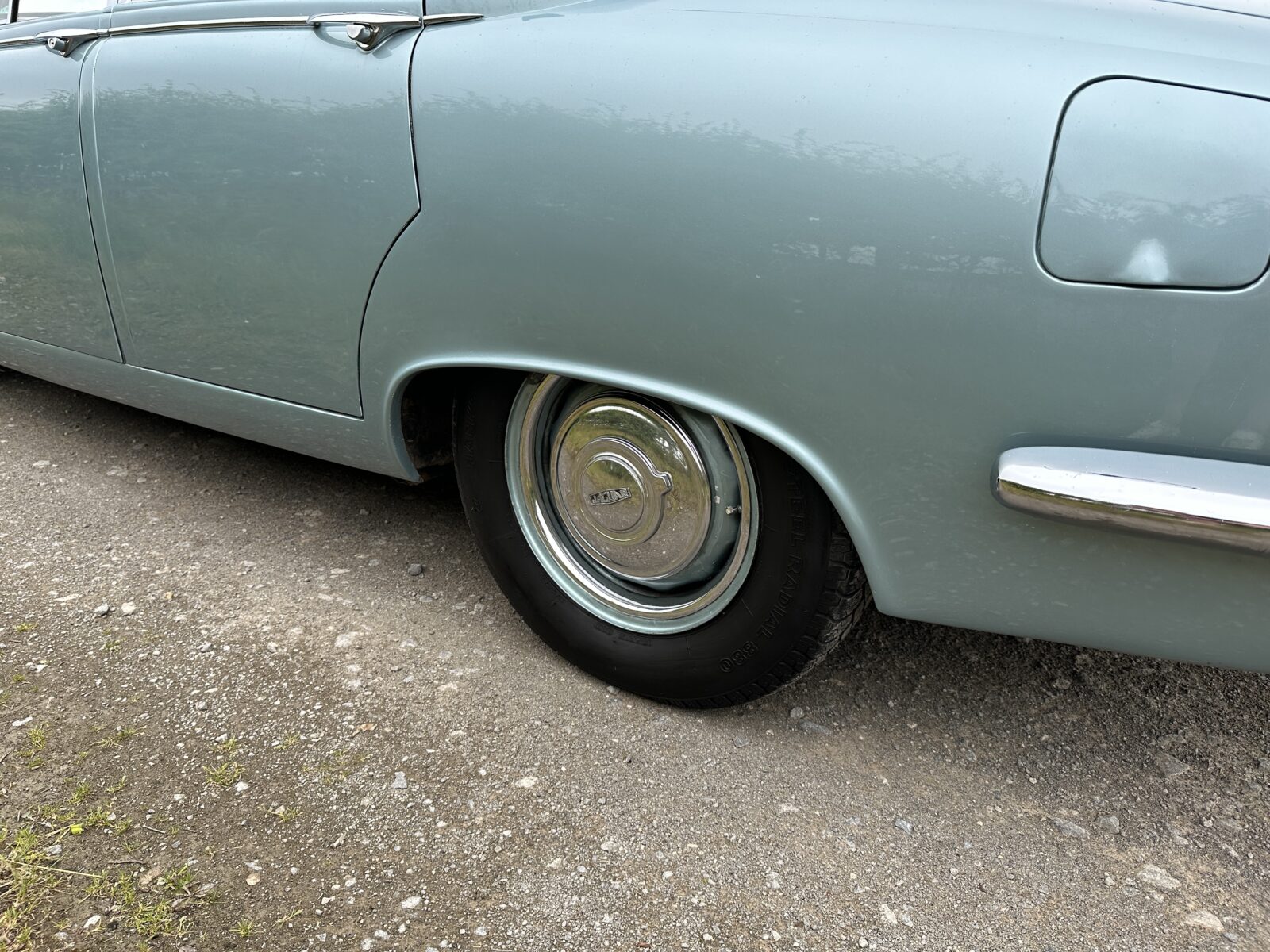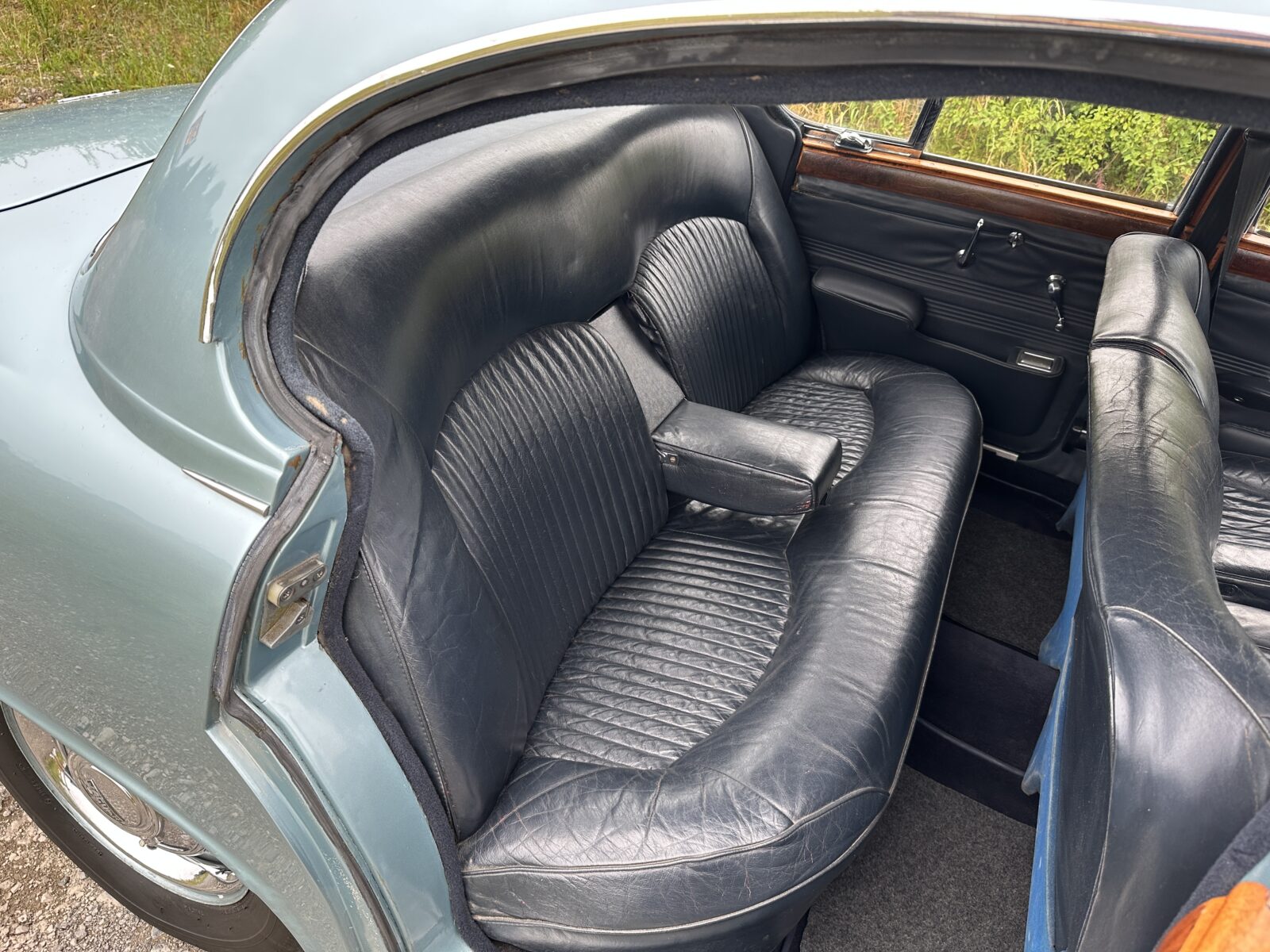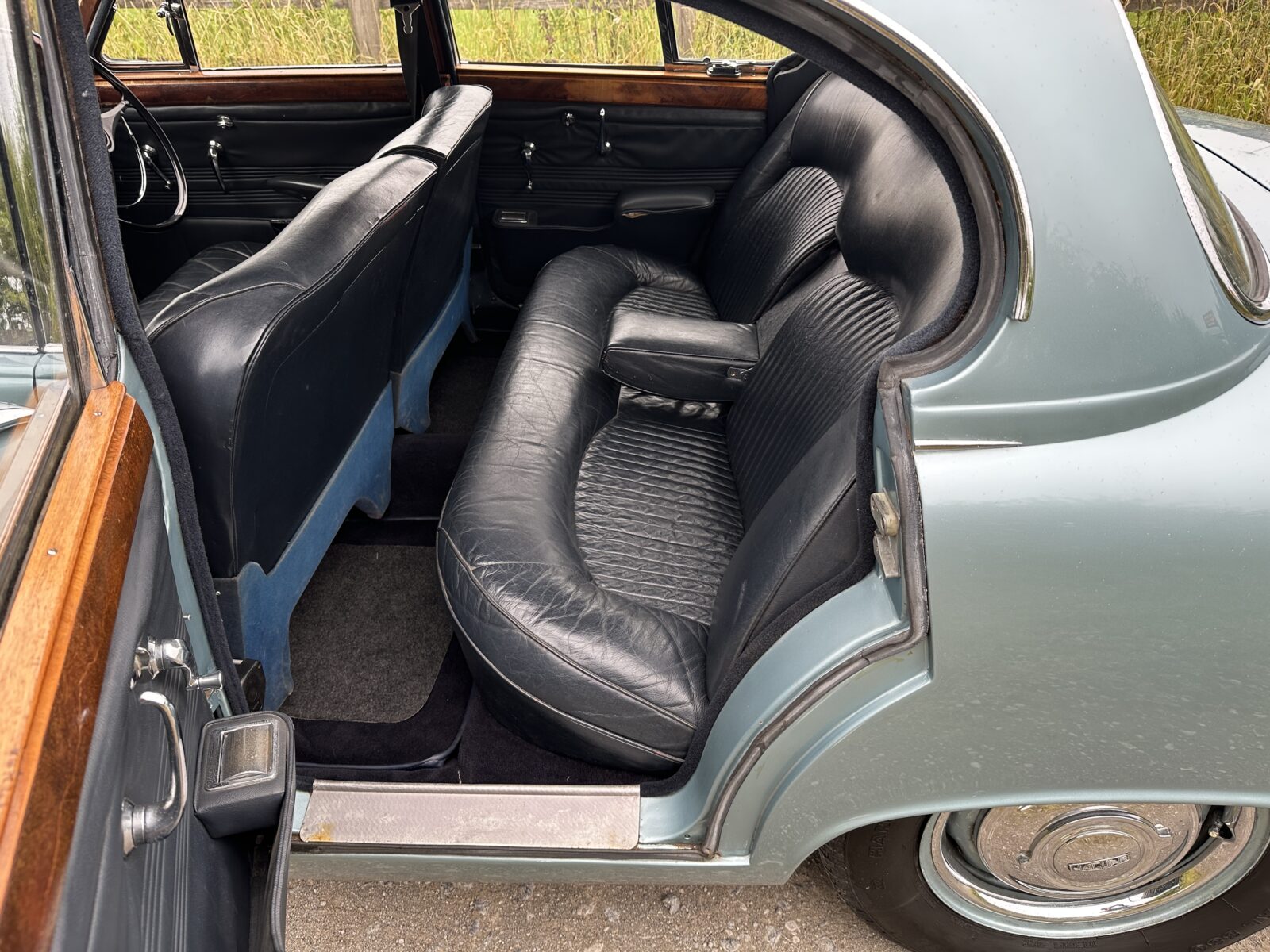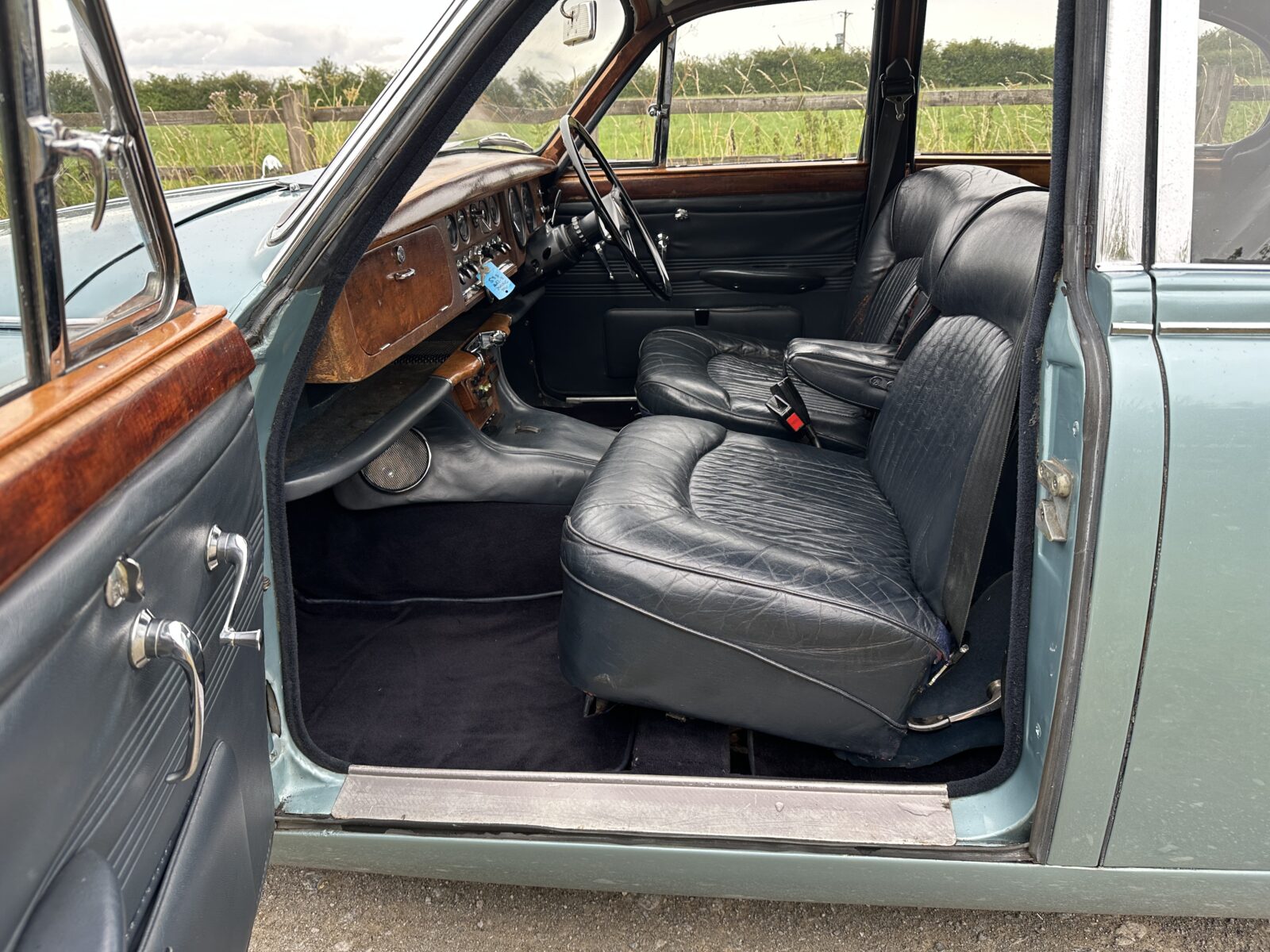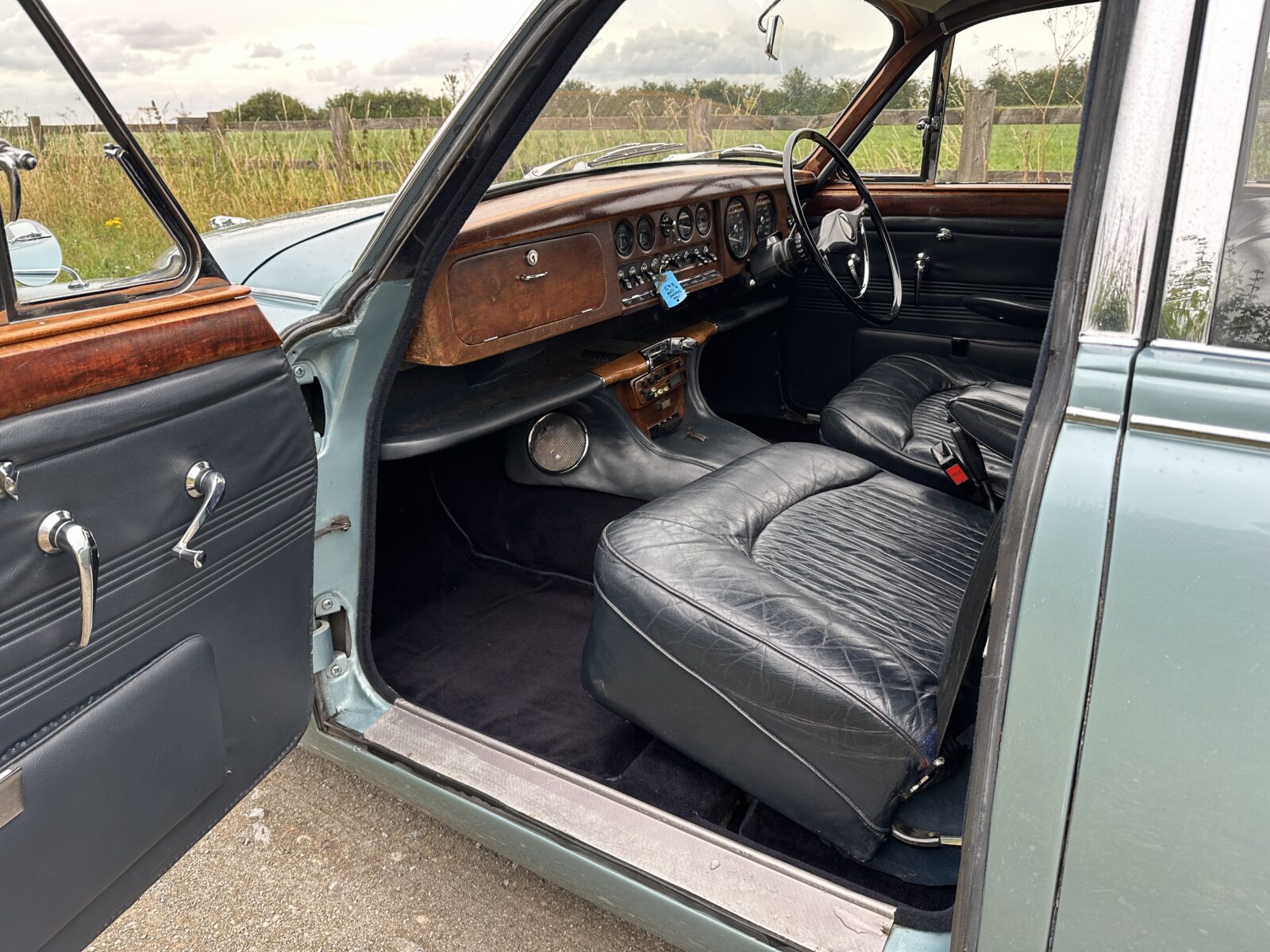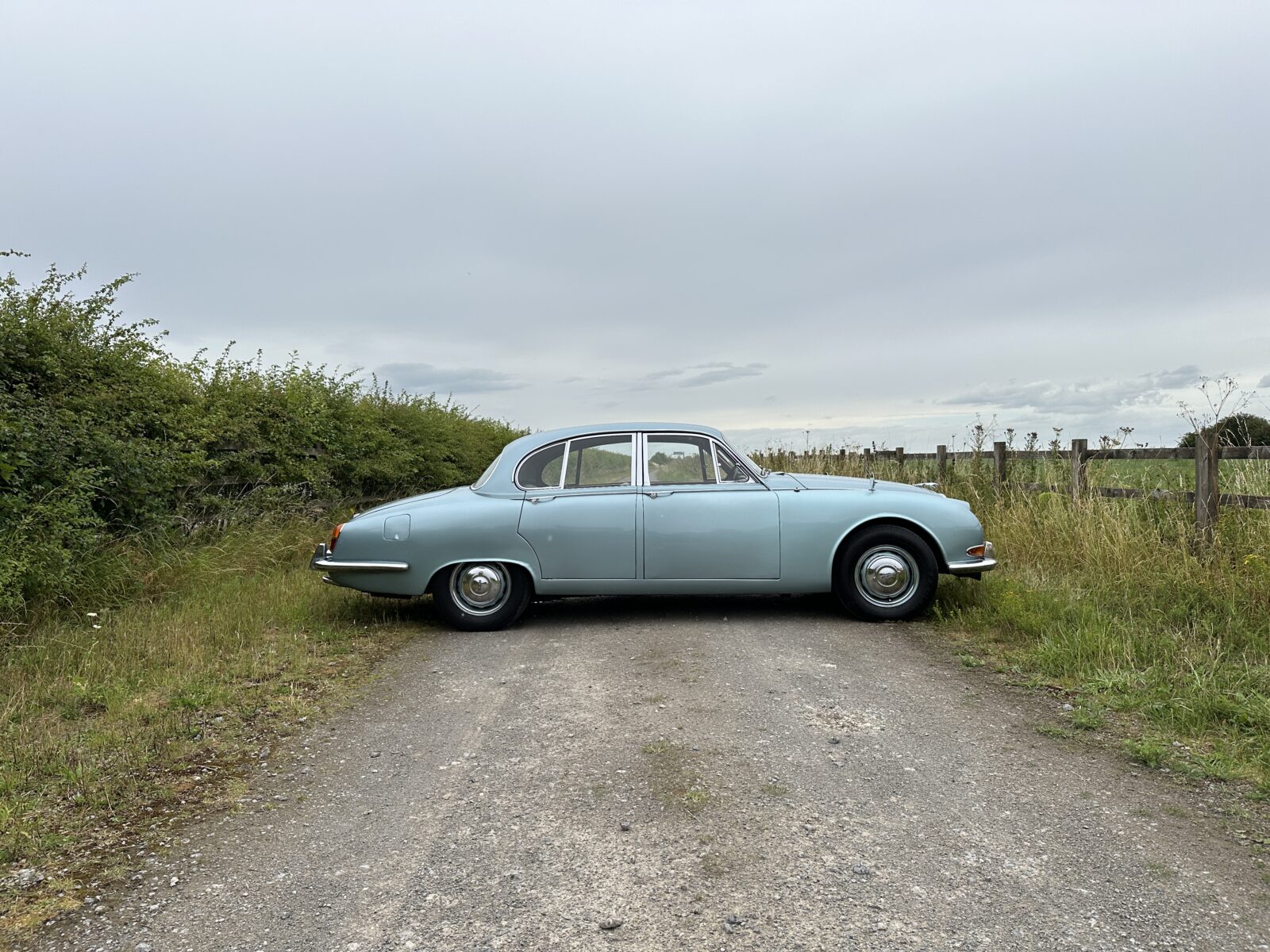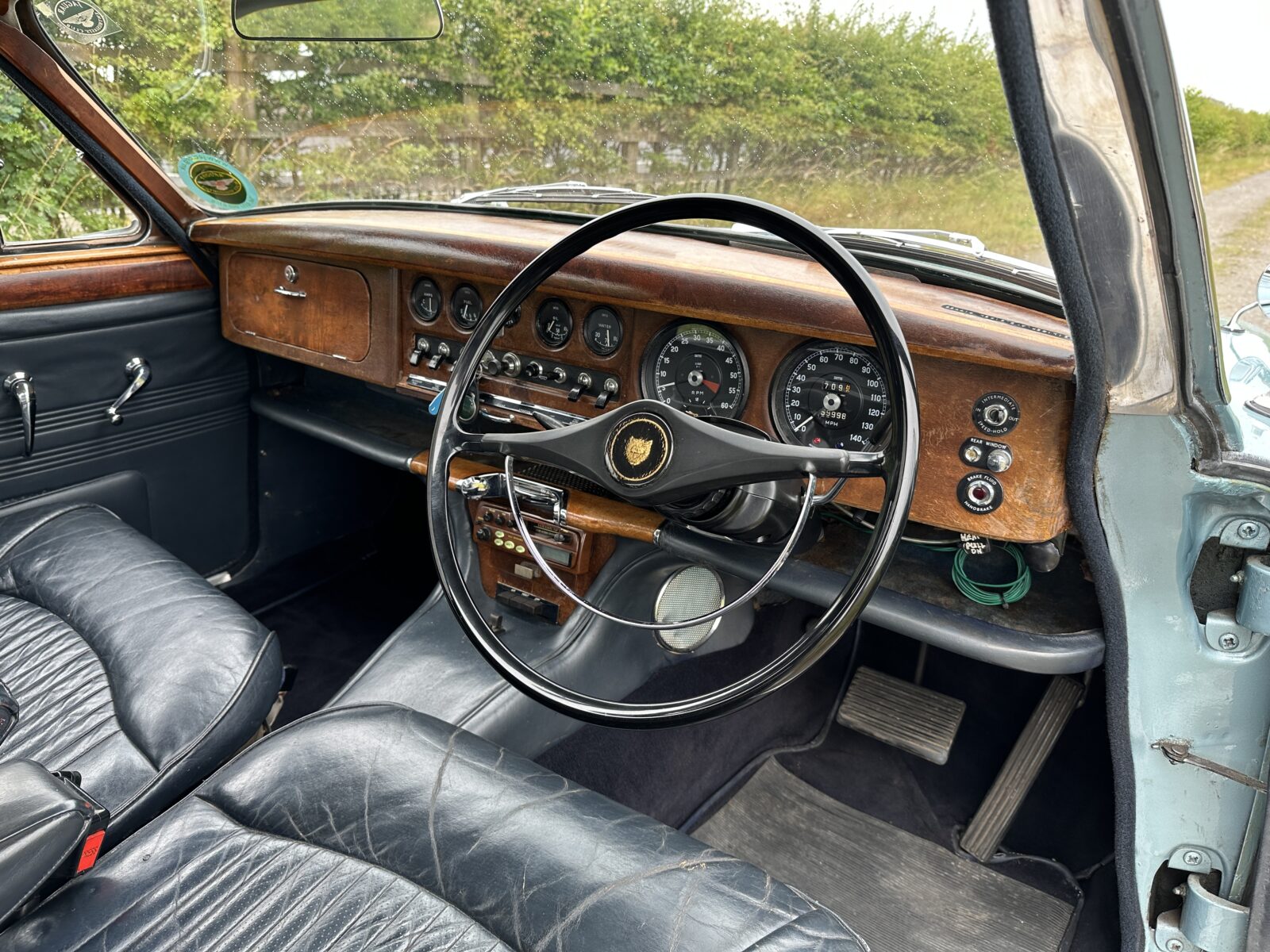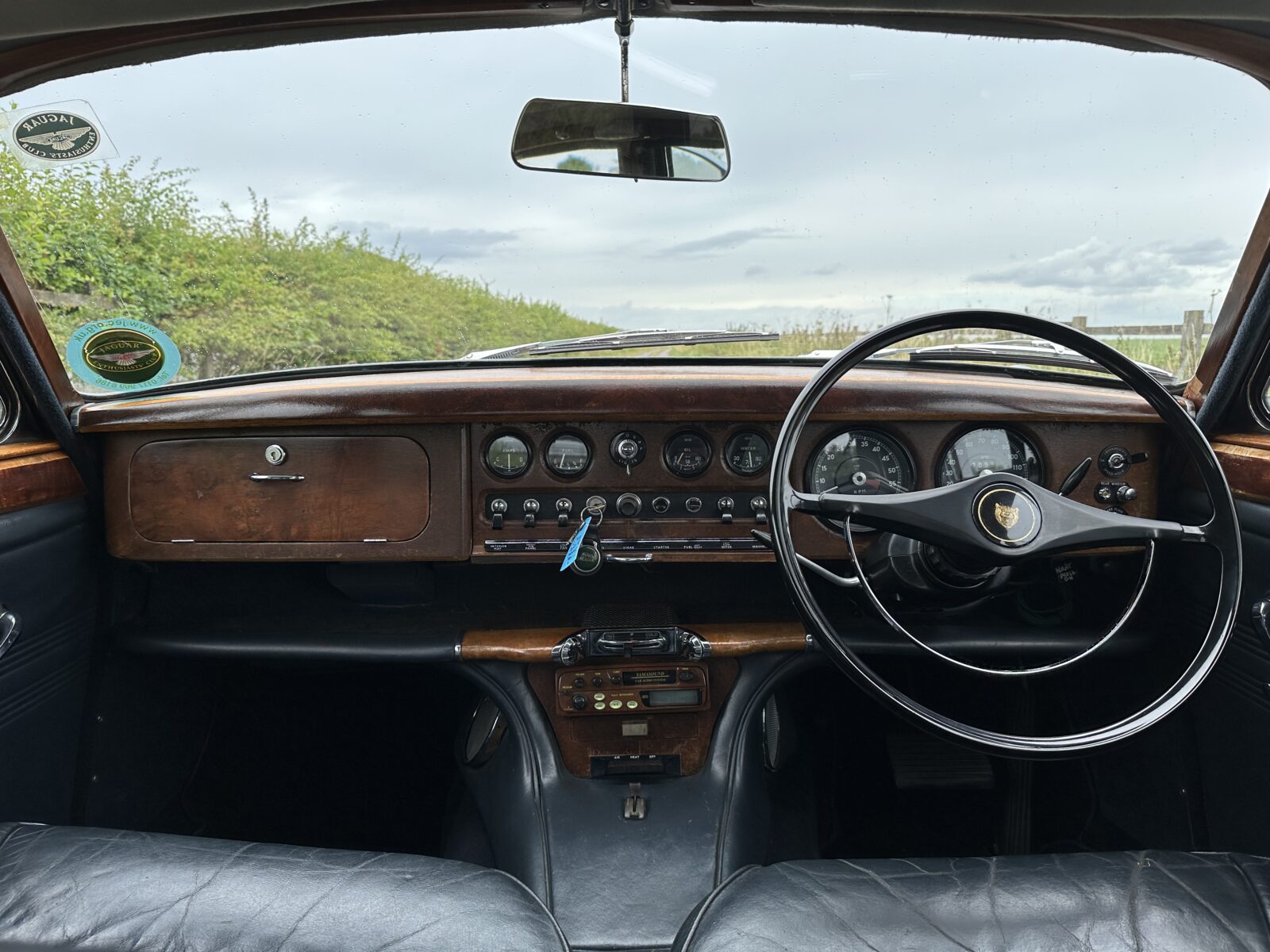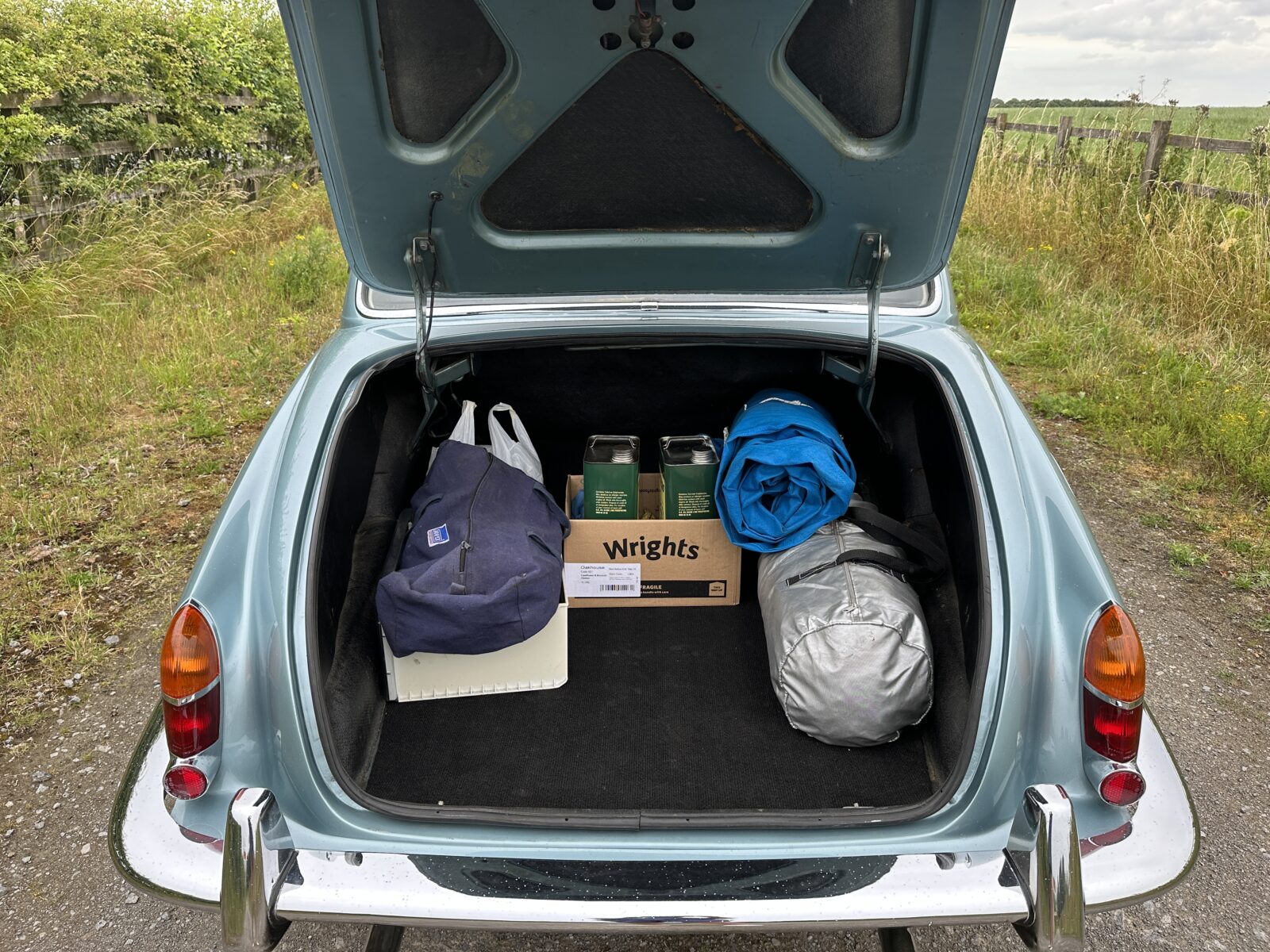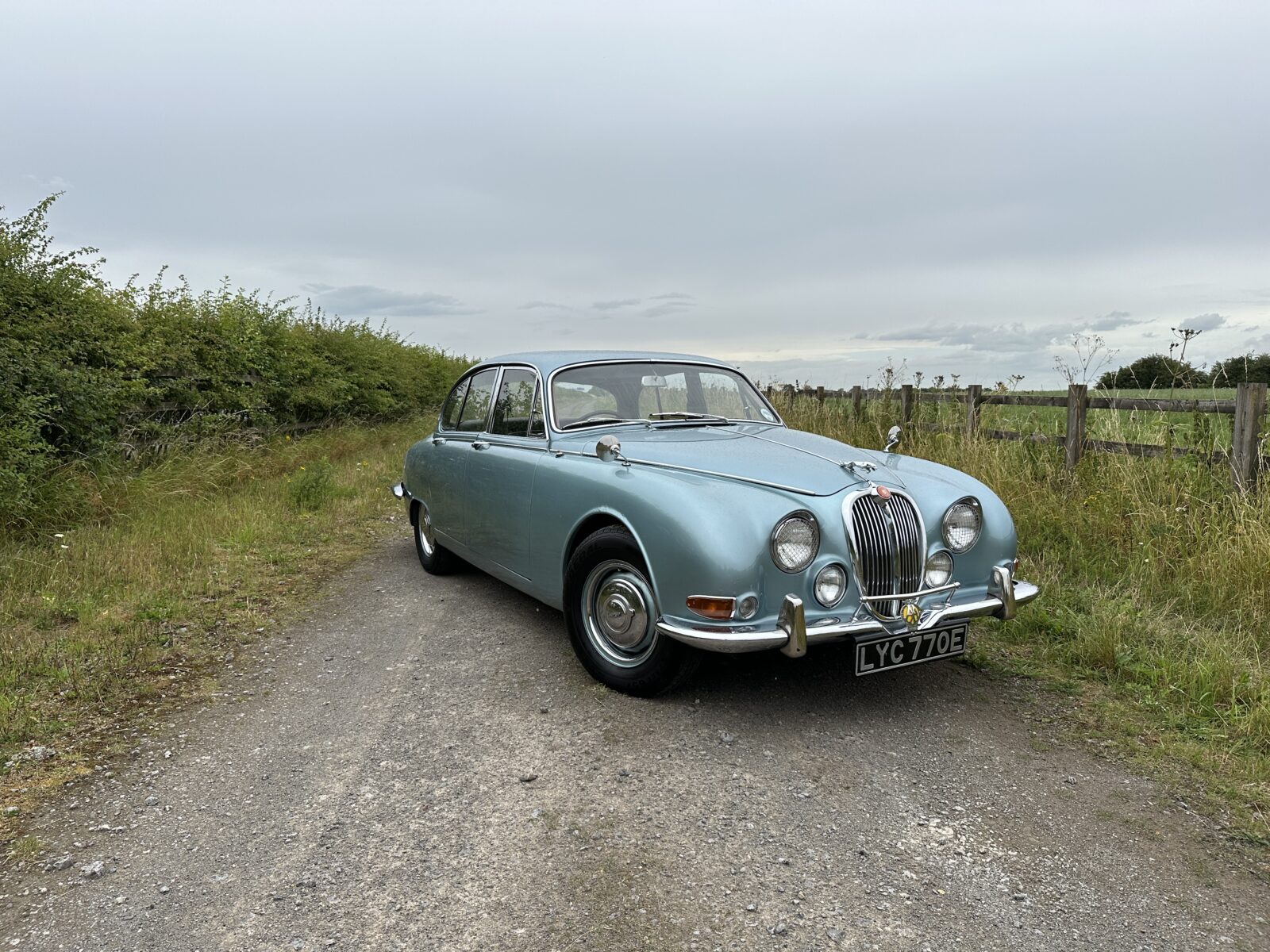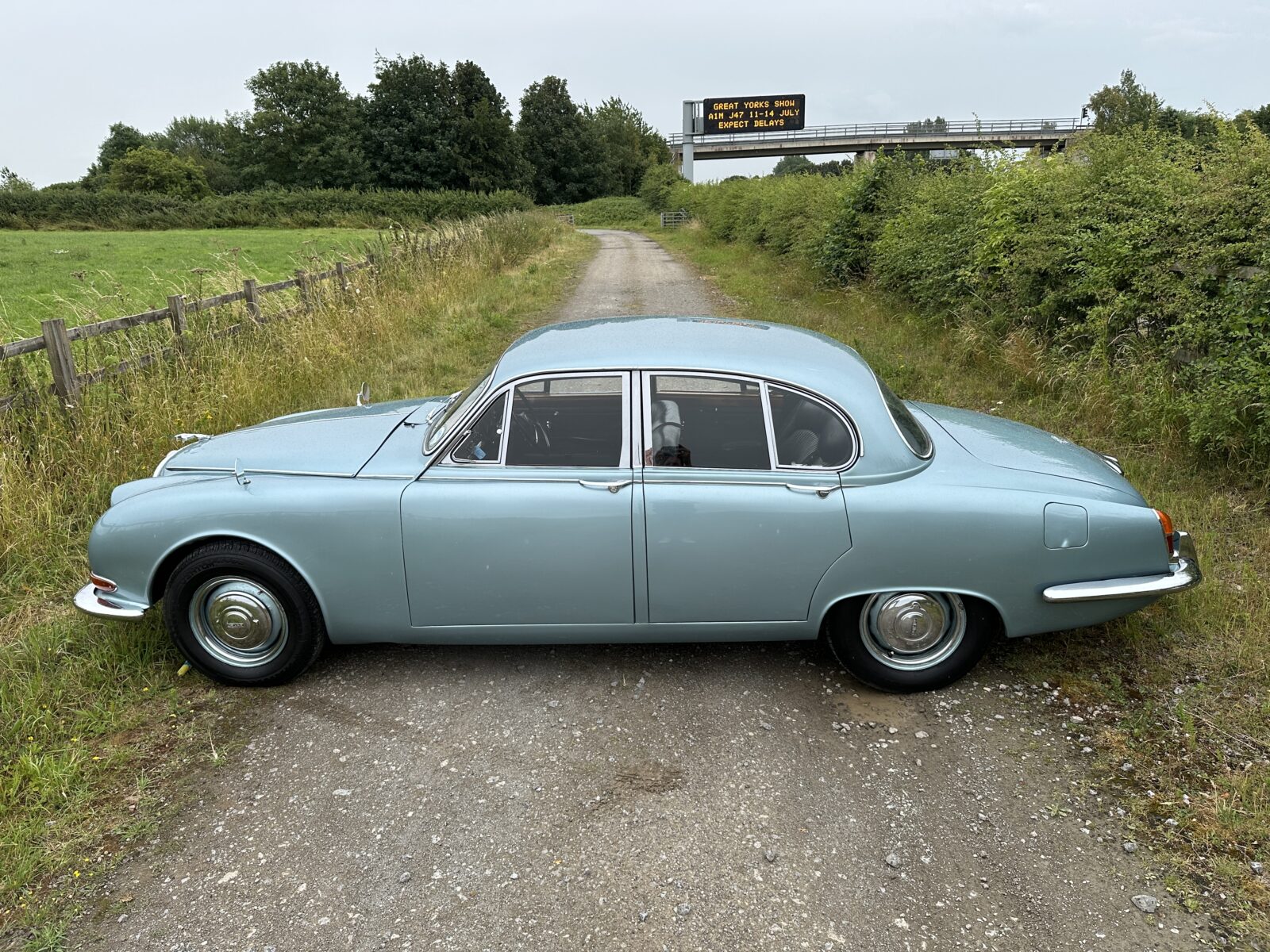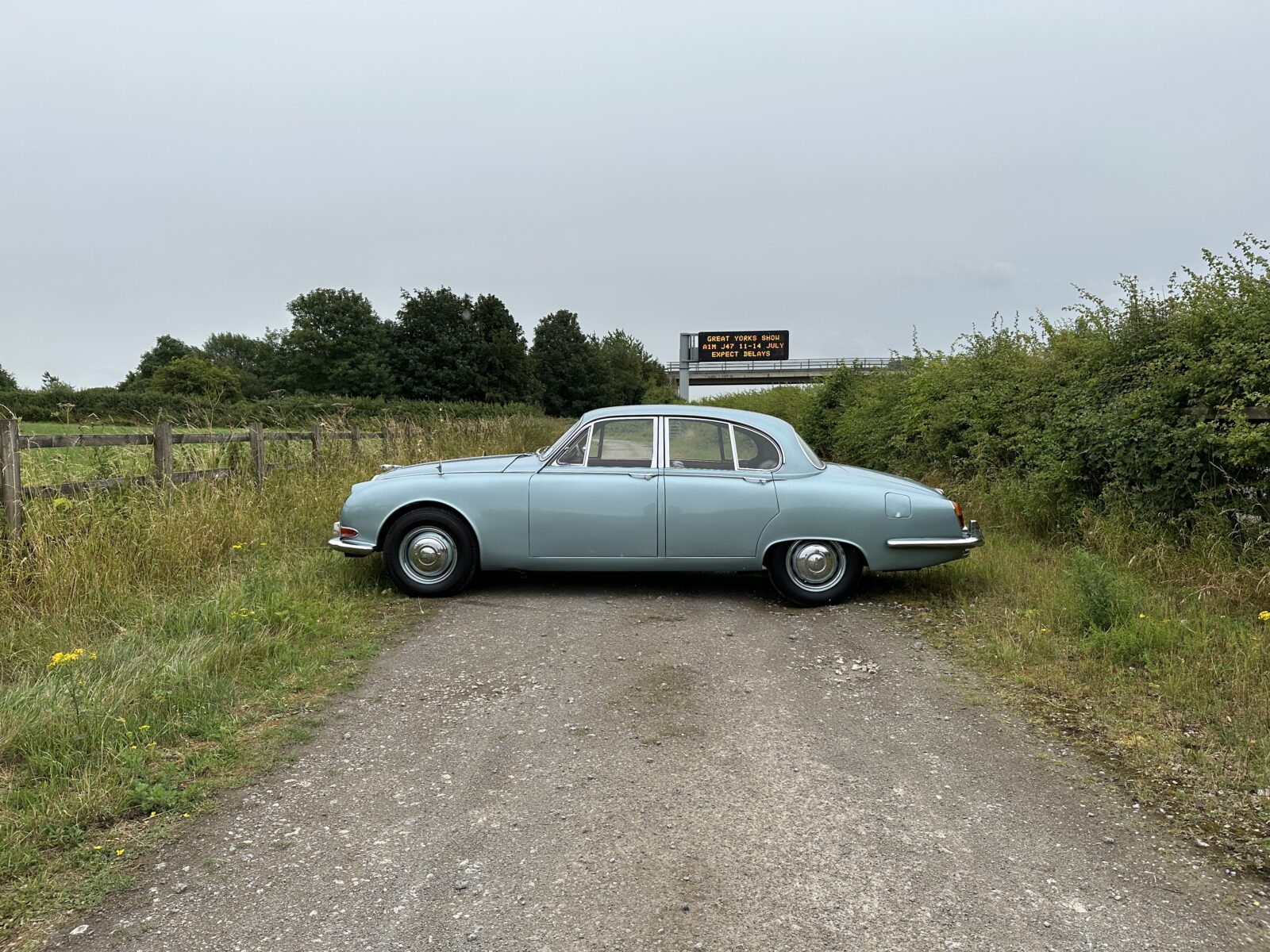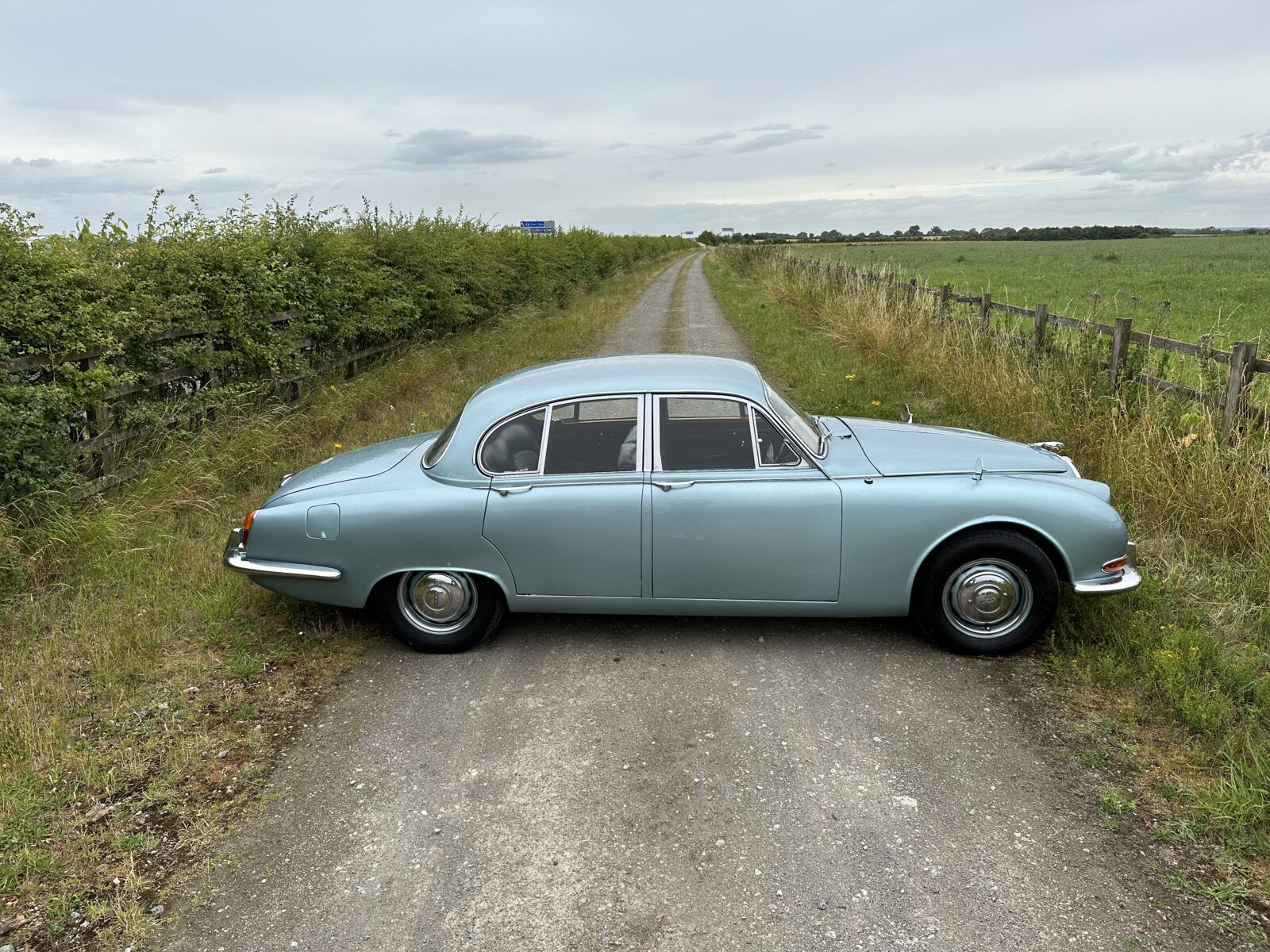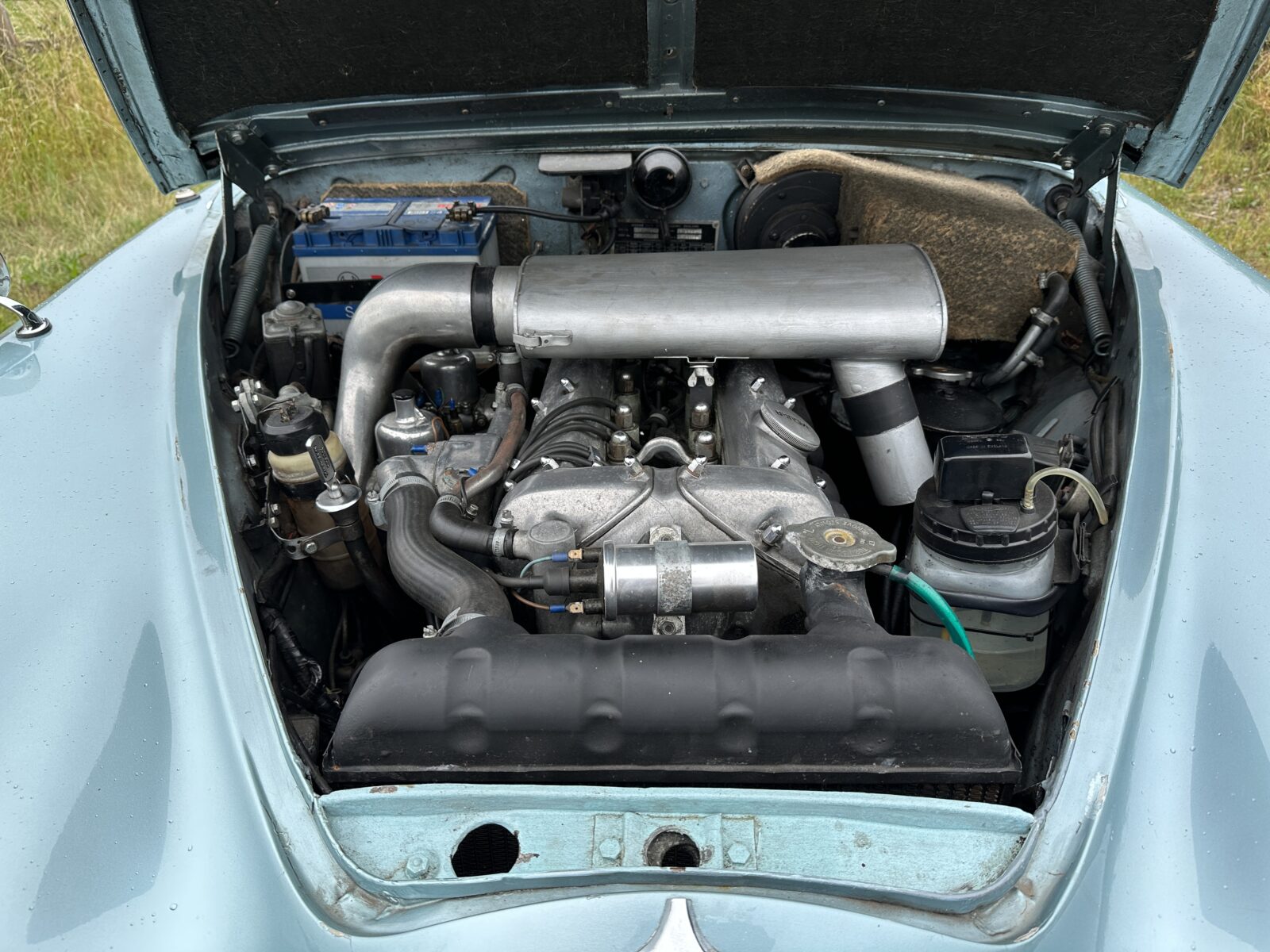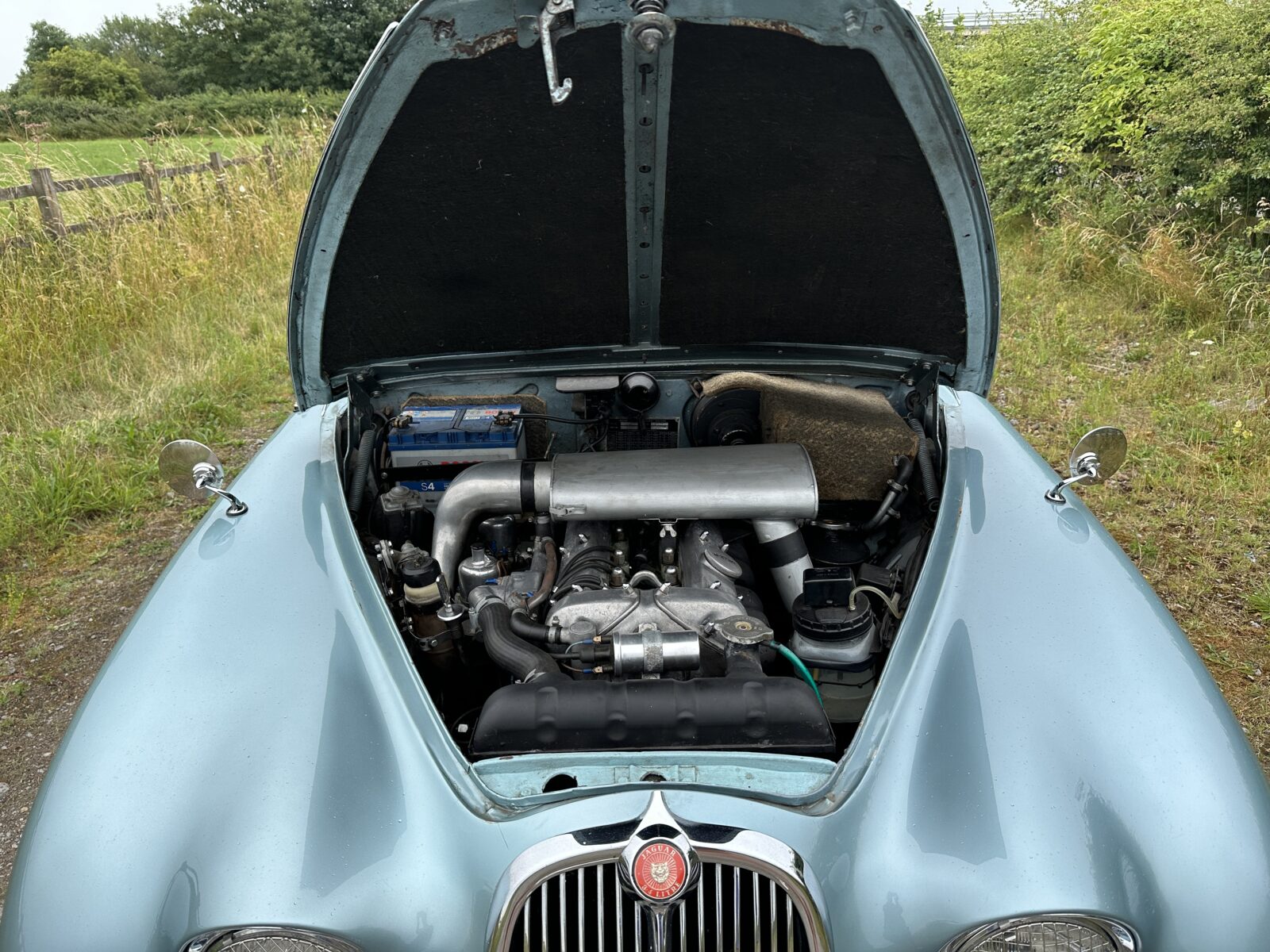 We are really pleased to offer this lovely Jaguar S'Type finished in its factory colour combination Of Opalescent Silver Blue with Dark Blue leather.
Having being launched in 1962, the S'Type slotted into the Jaguar range between the MKII and MKX. Two XK engineered models were available, the 3.8 from launch, and the 3.4 from 1964. Derived from the Mark II, the S-Type featured a longer, flatter roofline with a more upright rear window and a restyled rear end.
This improved interior space and provided a more capacious and practical luggage compartment. The revised front end styling comprised new grille, cowled headlights, recessed spotlamps and wrap round flashers. Both 3.4 and 3.8 engines were shared with Mark 2, as was the front suspension. However, Independent rear suspension (derived from the E-TYPE and Mark X) by coil-springs and with a separate mounting frame, gave S-Type class-leading ride and handling characteristics and exceptional refinement. Both models were available with a four-speed manual gearbox, with optional overdrive and optional three speed Borg Warner automatic.
Our example has exceptional bodywork throughout bar both OS arches which show some signs of bubbling, nothing that detracts from the overall splendid appearance of this S'Type but at somepoint they will require some attention.
She has excellent door shuts and panel alignment throughout.
The upholstery appears to be completely original, with blue leather and a walnut dash.
After fifty six years, the leather is still acceptable but obviously not perfect.
The S'Type has a lovely sounding engine, has been in regular use since 2008, she has good oil pressure and the automatic gear change is perfect, this coupled with the power steering offers a hassle free and pleasurable drive.
7 former keepers, purchased by its latest in 2008 and vast sums spent since on the mechanicals, some listed below.
2021 – £425.00 – Front calipers
2020 – £5296.00 – Gearbox reconditioning – 59870miles
2016 – £5442.00 – Gearbox reconditioning
2014 – £1000.00 – Exhaust
2014 – £8300.00 – Engine rebuild – 56085miles
2011 – £765.00 – Brake servo
Total £21,228.00 with only the select few above.
Full ownership log within the huge history file
Jaguar Heritage Record on file.
Export and finance enquires welcomed
Enquire