1965 MGB ROADSTER PULL HANDLE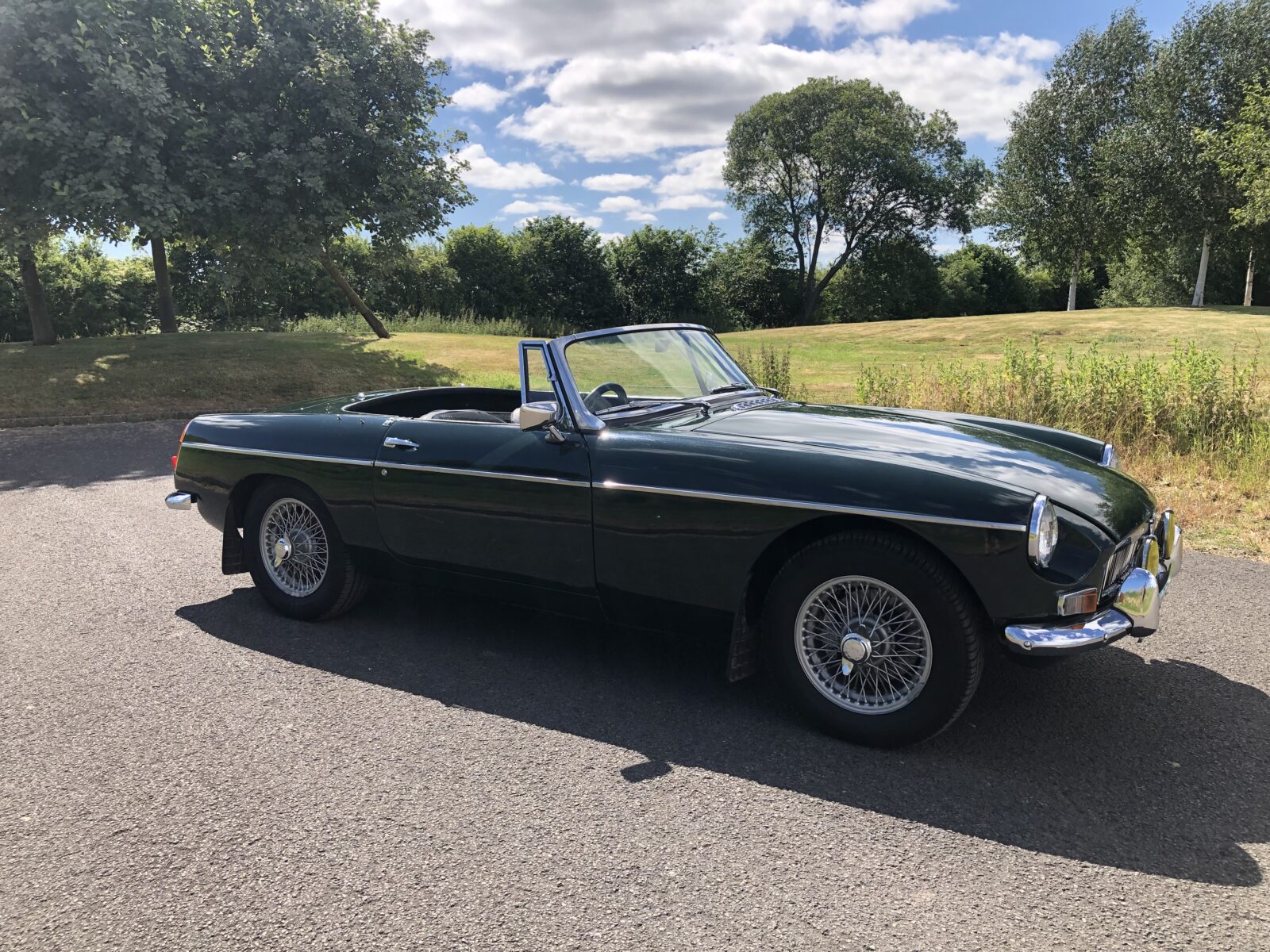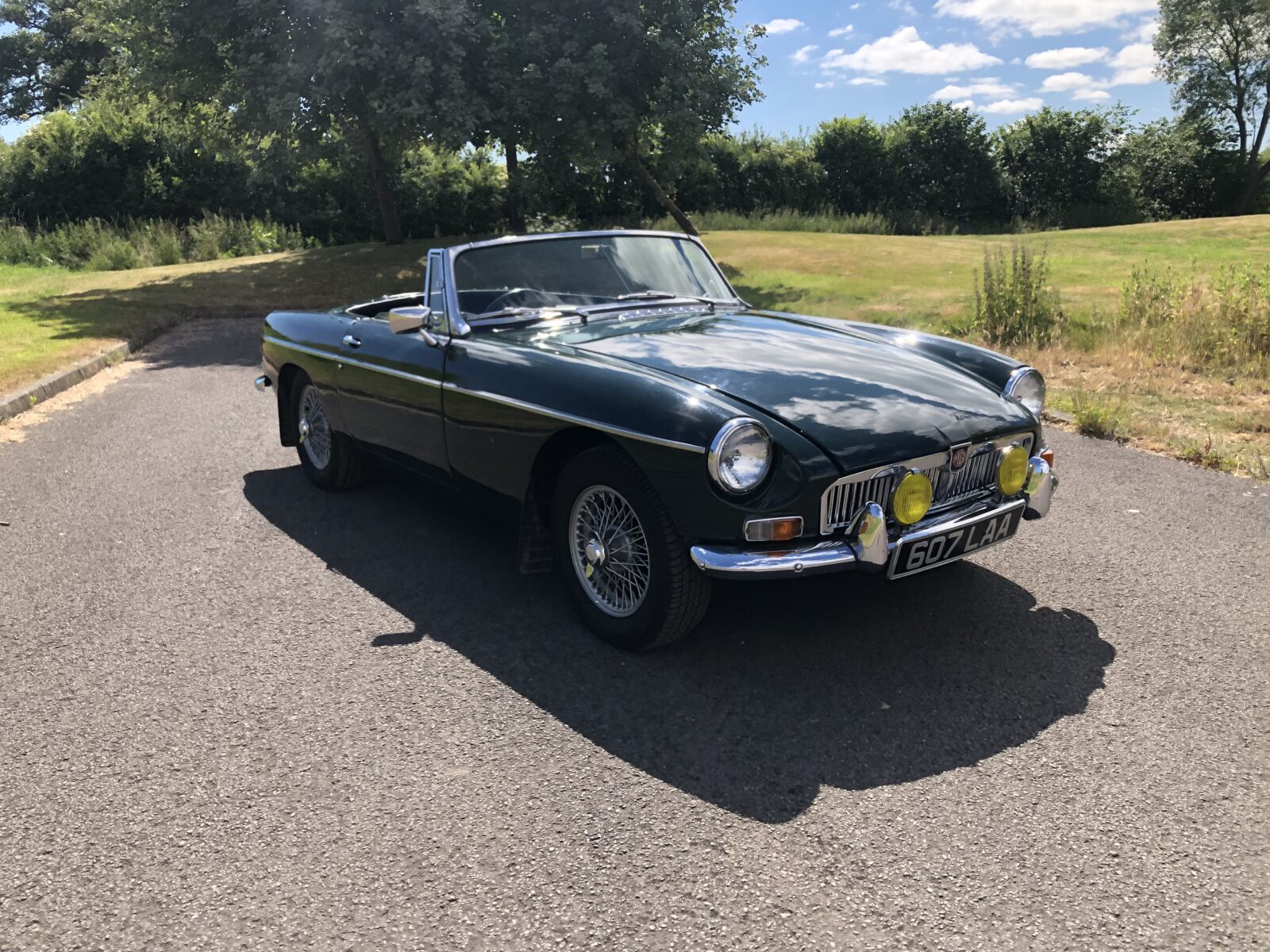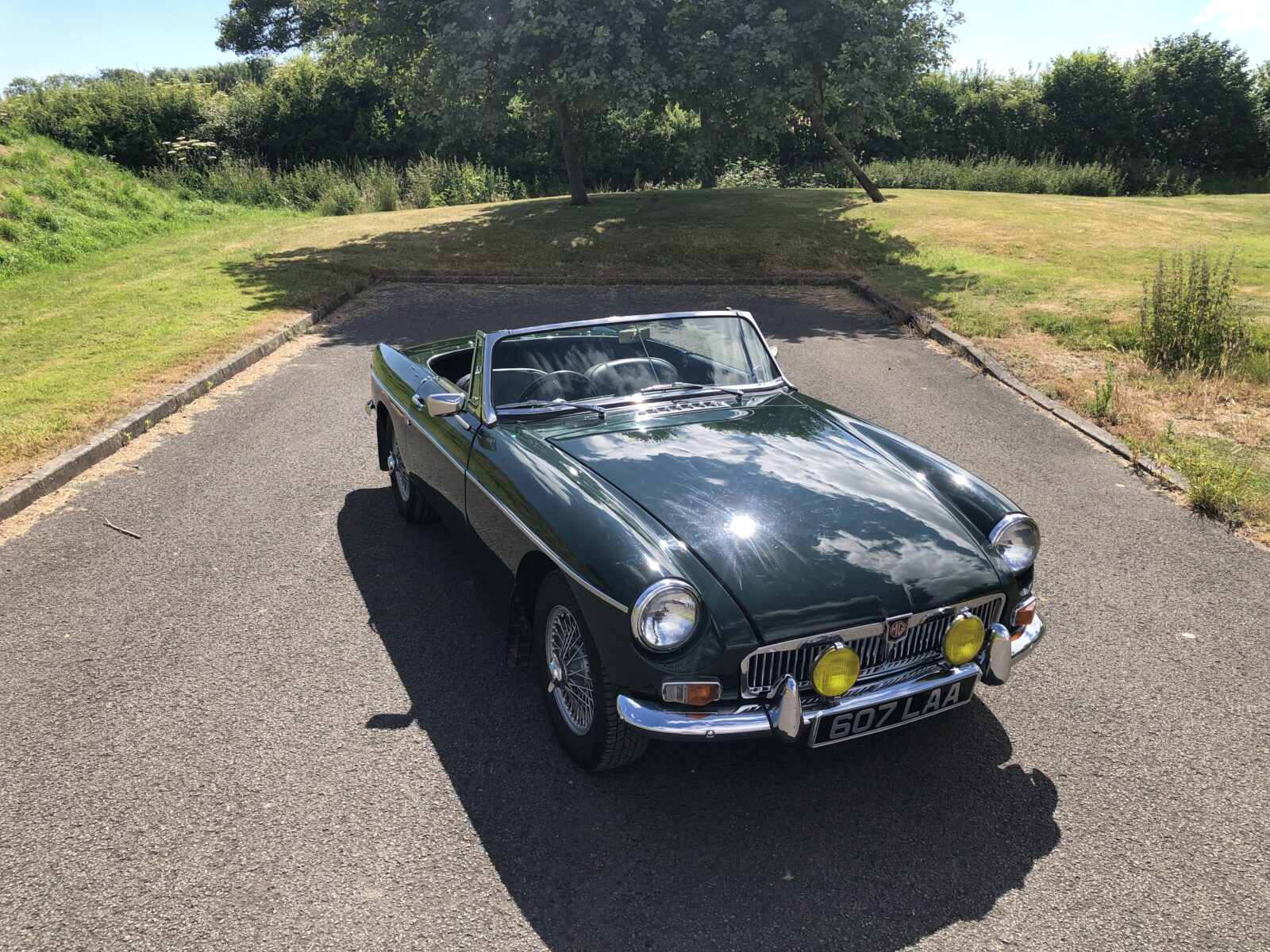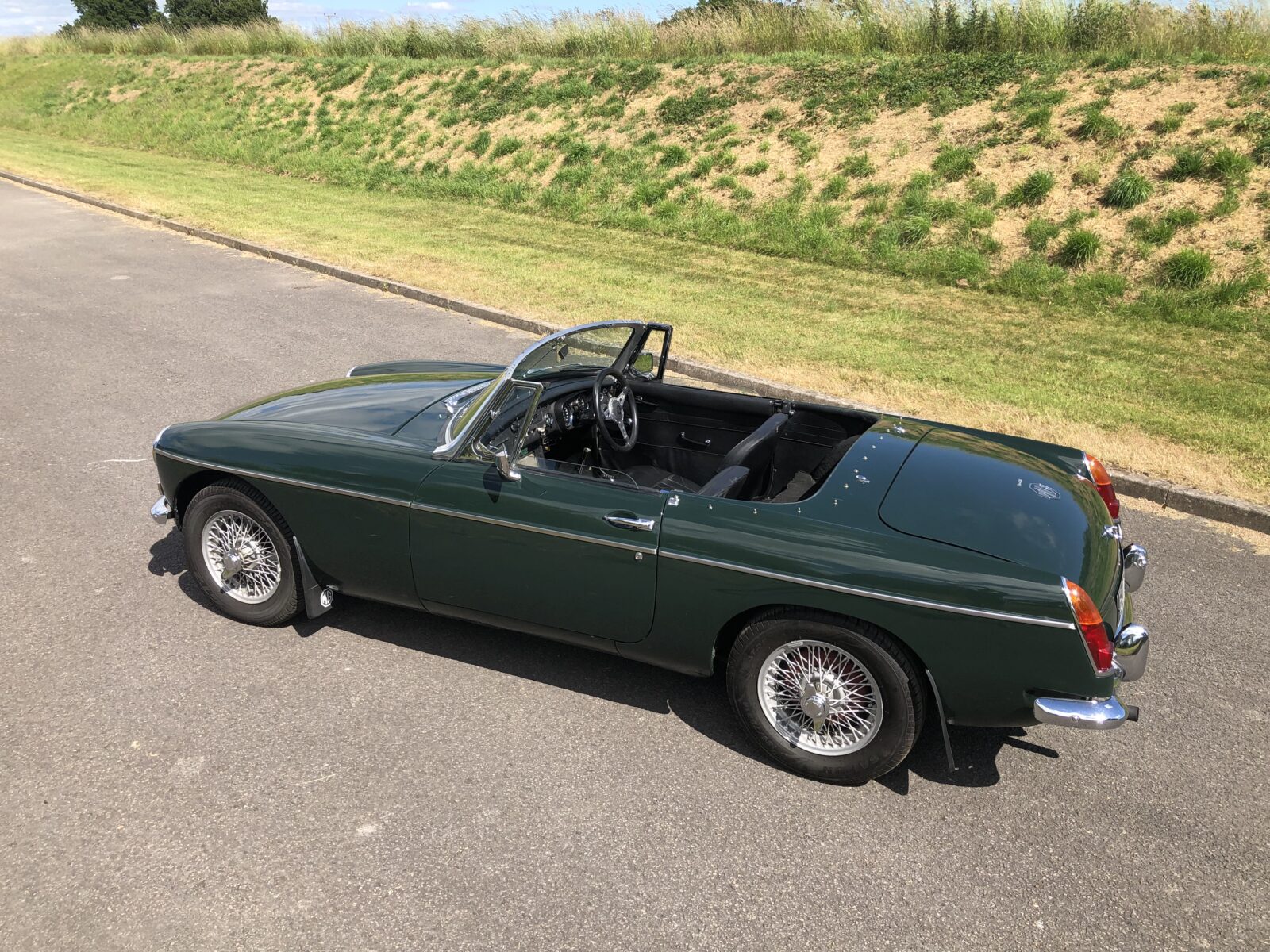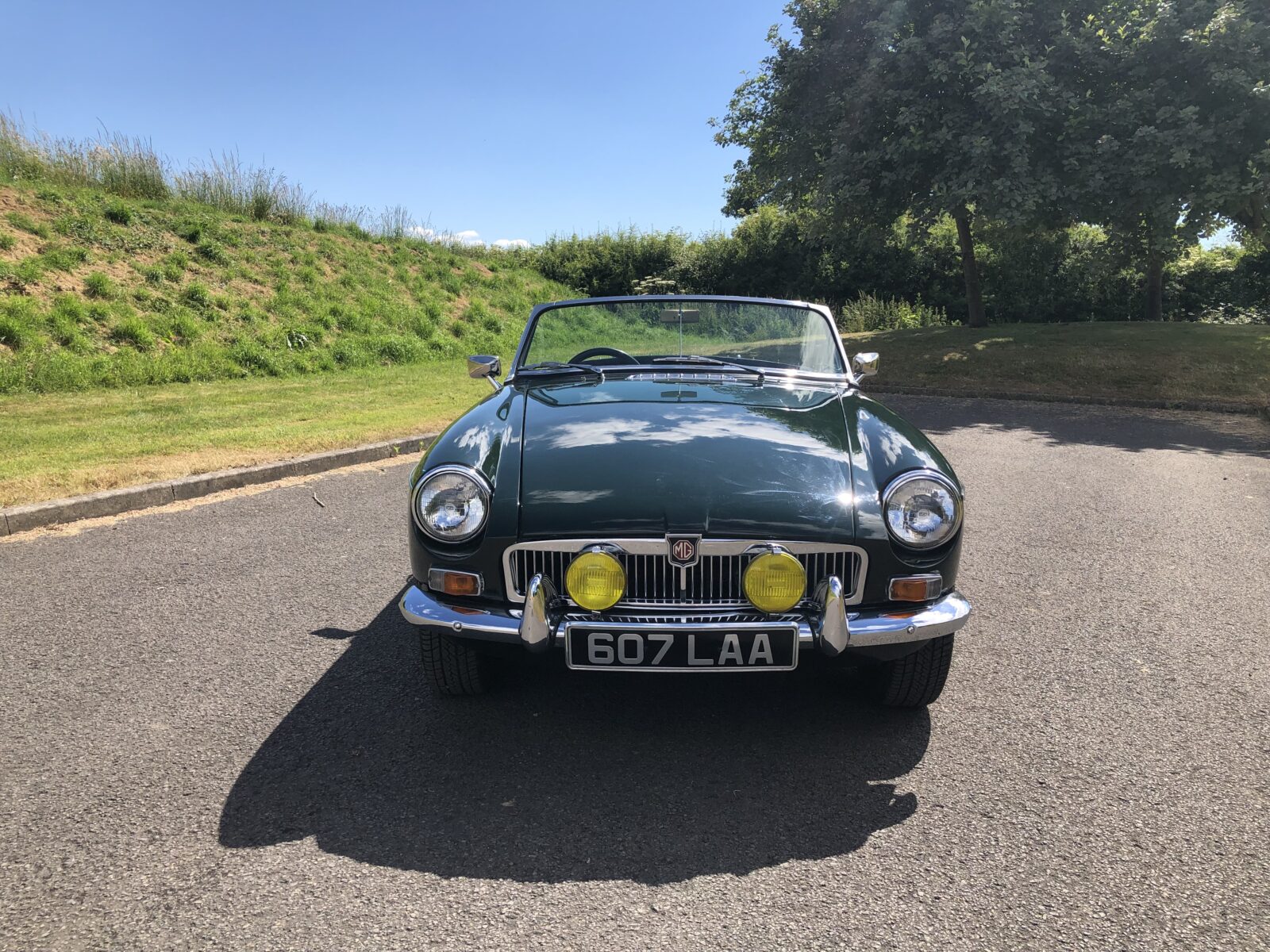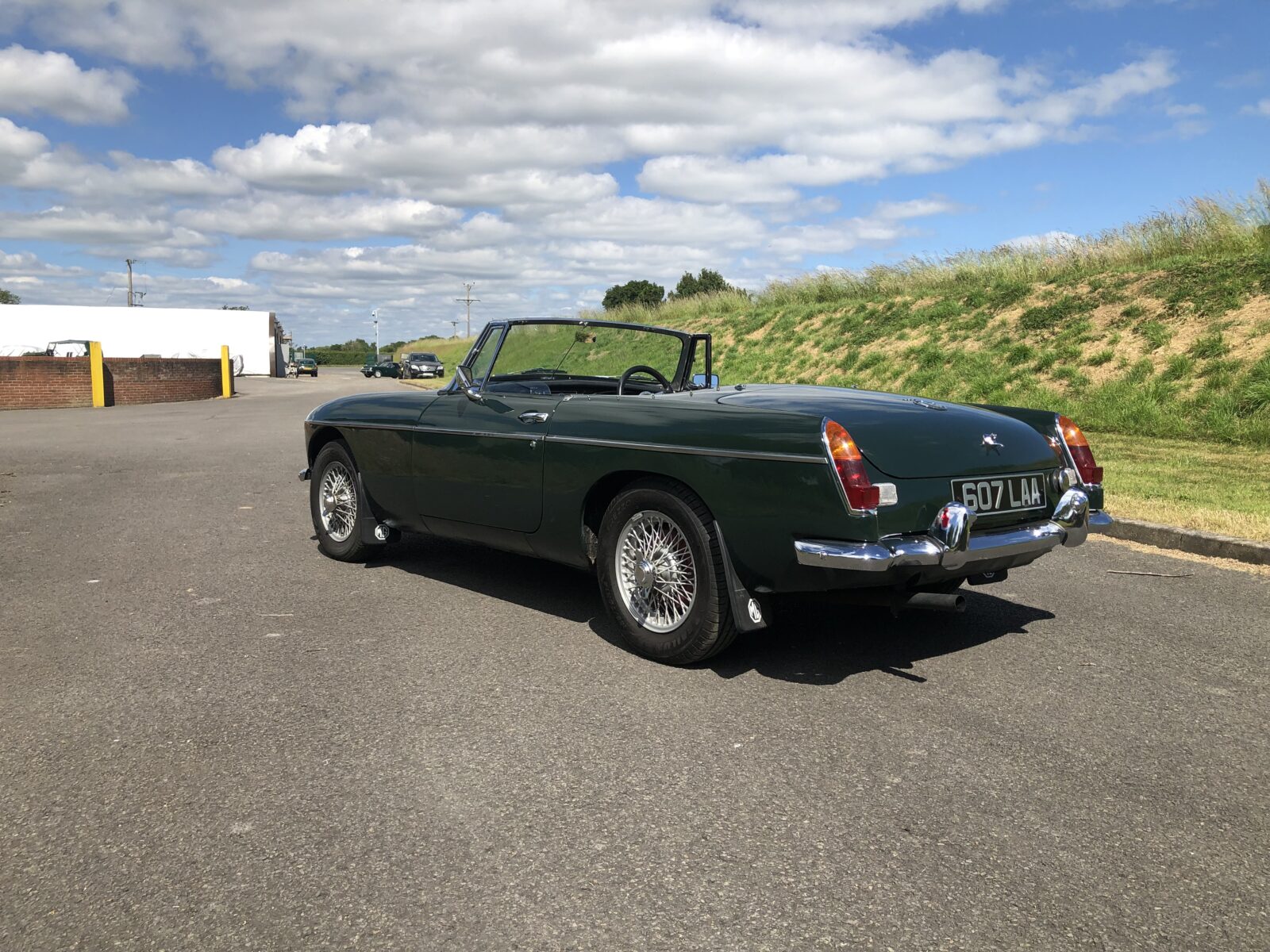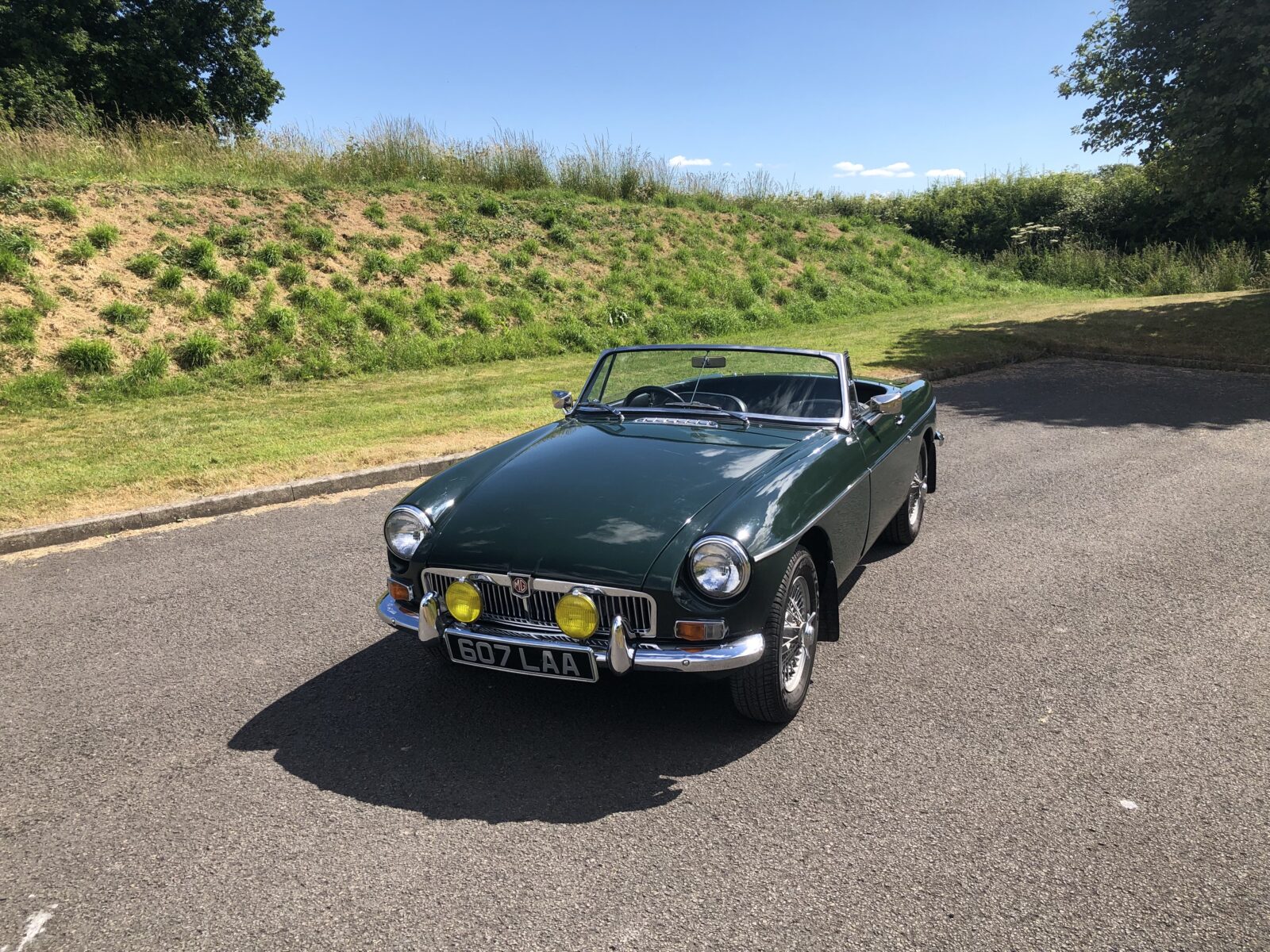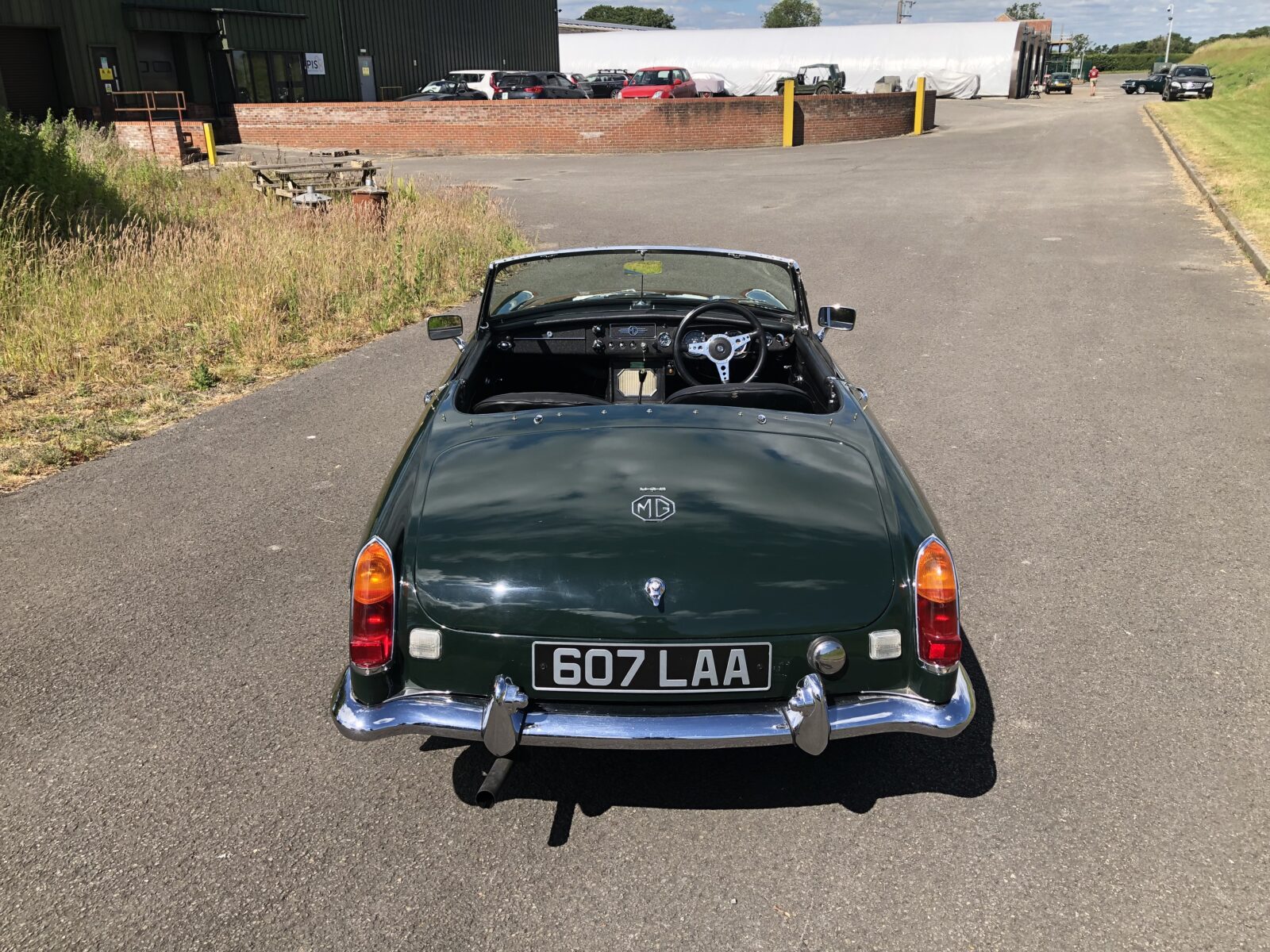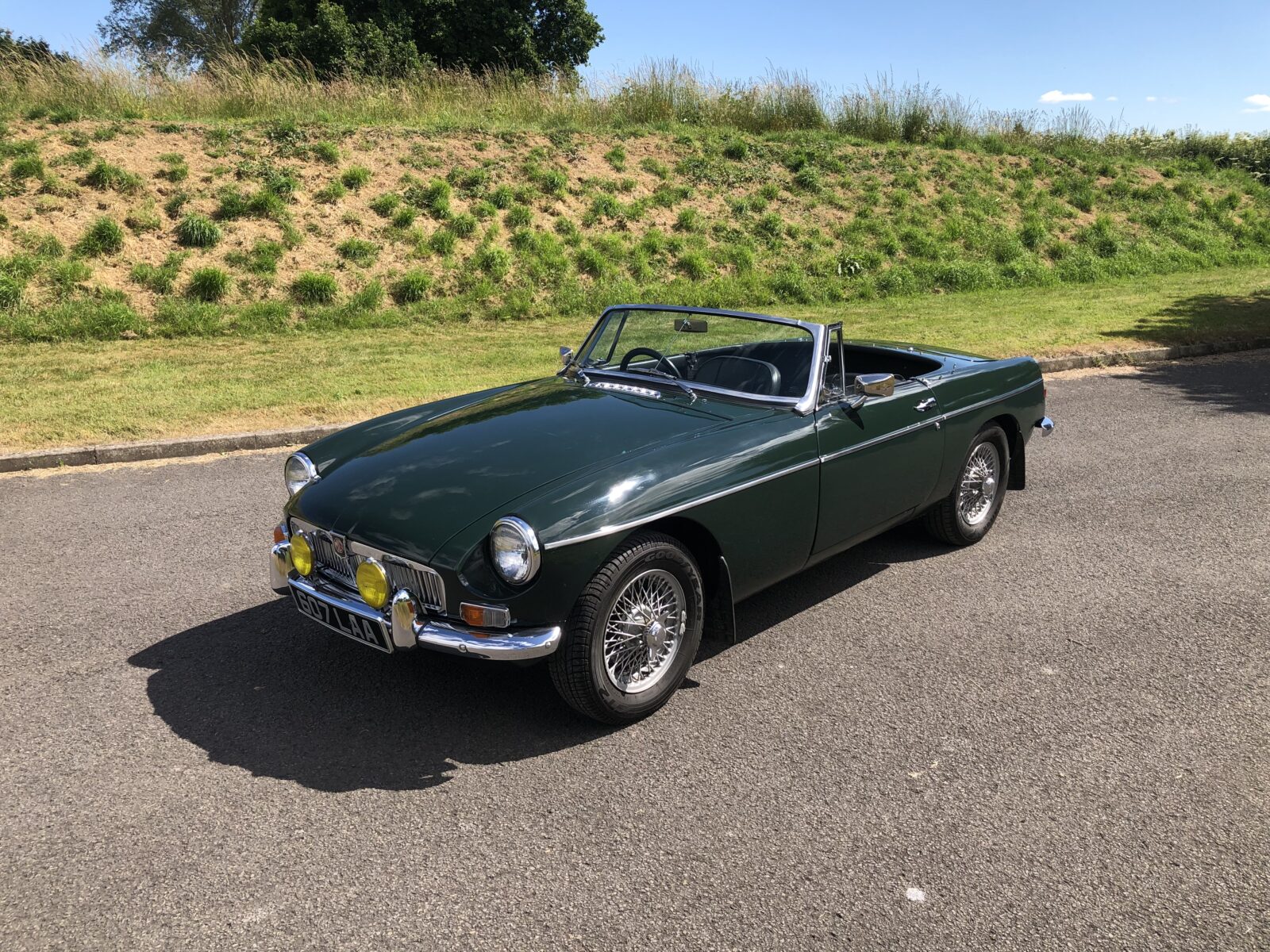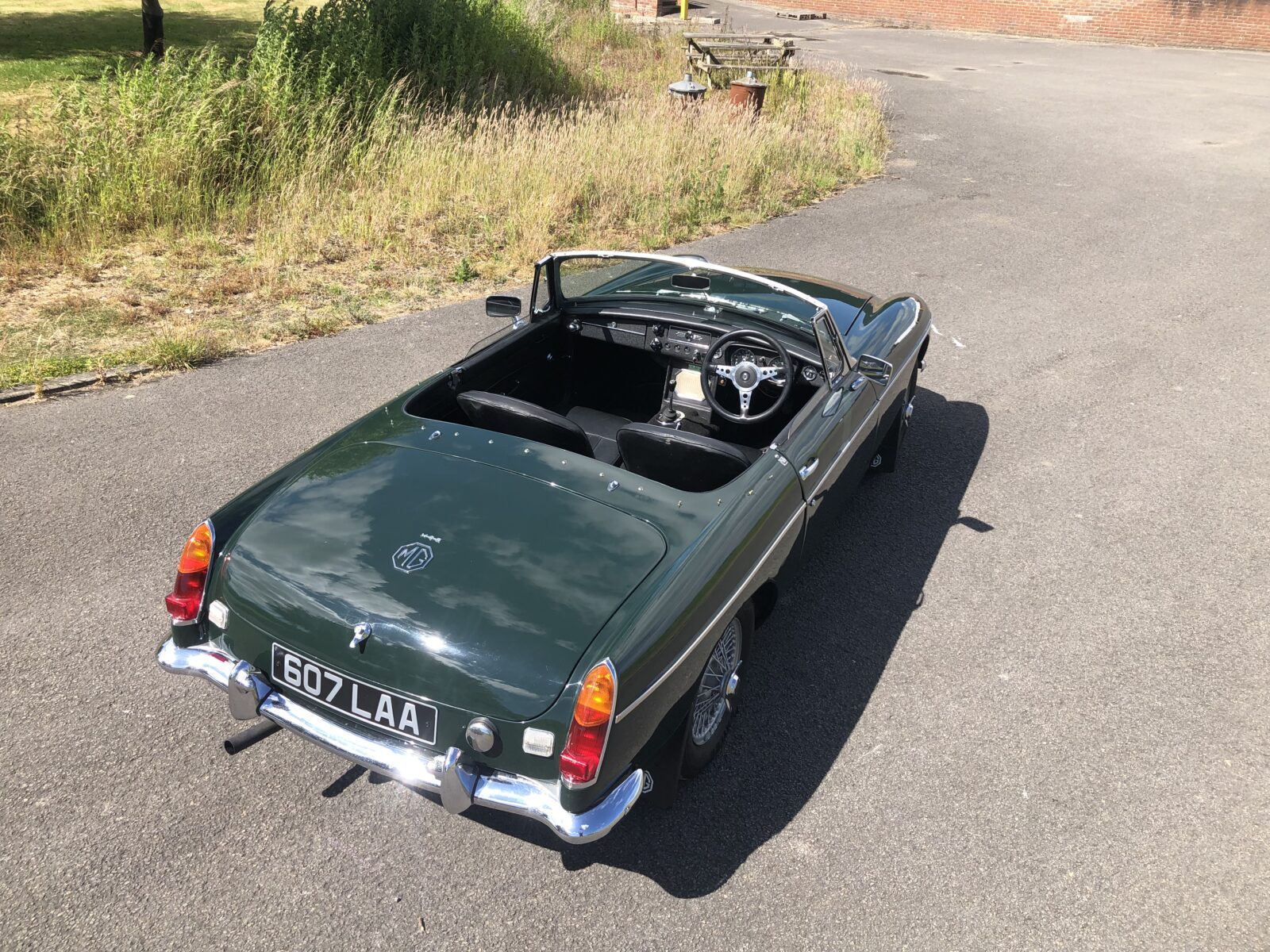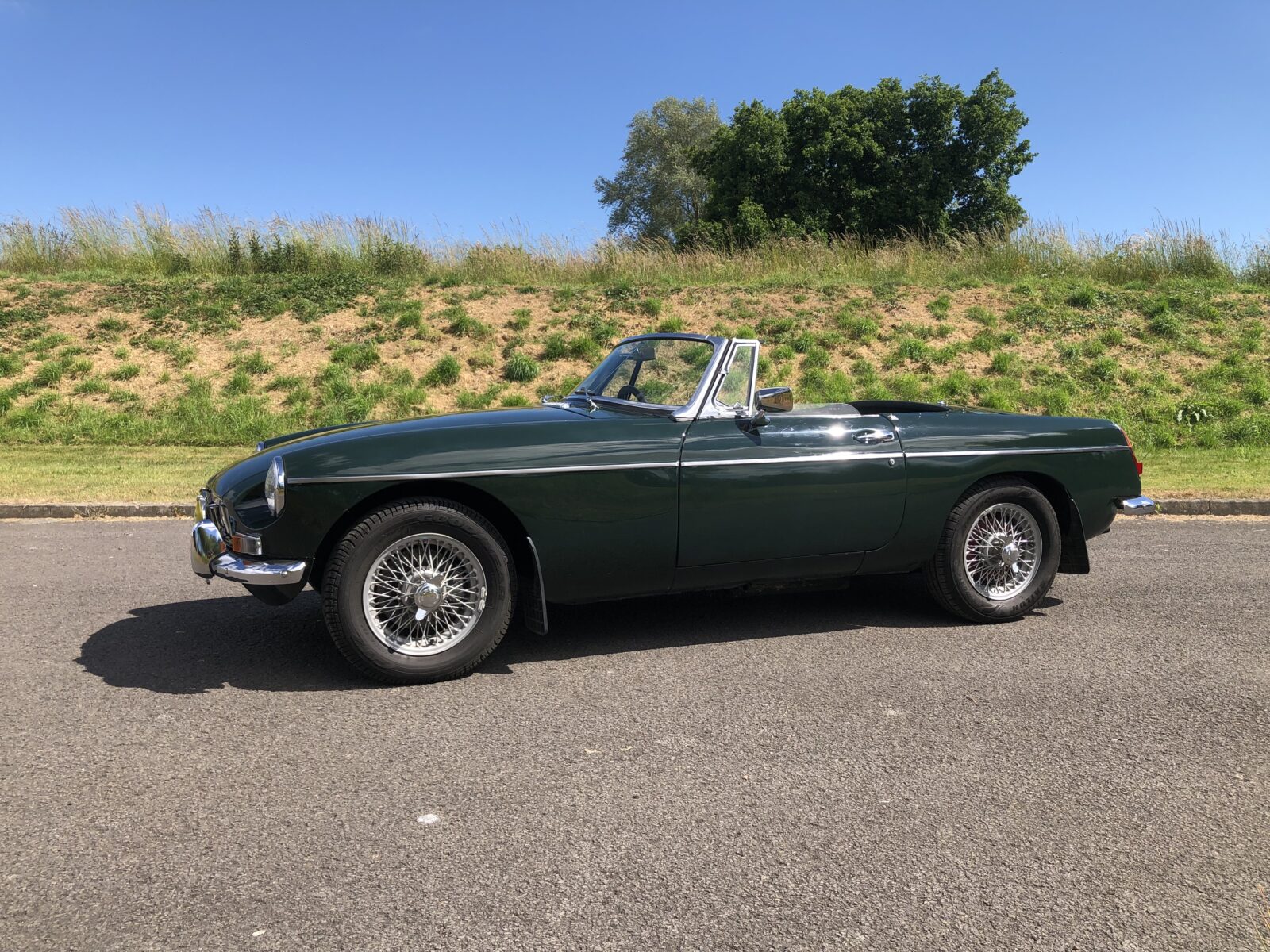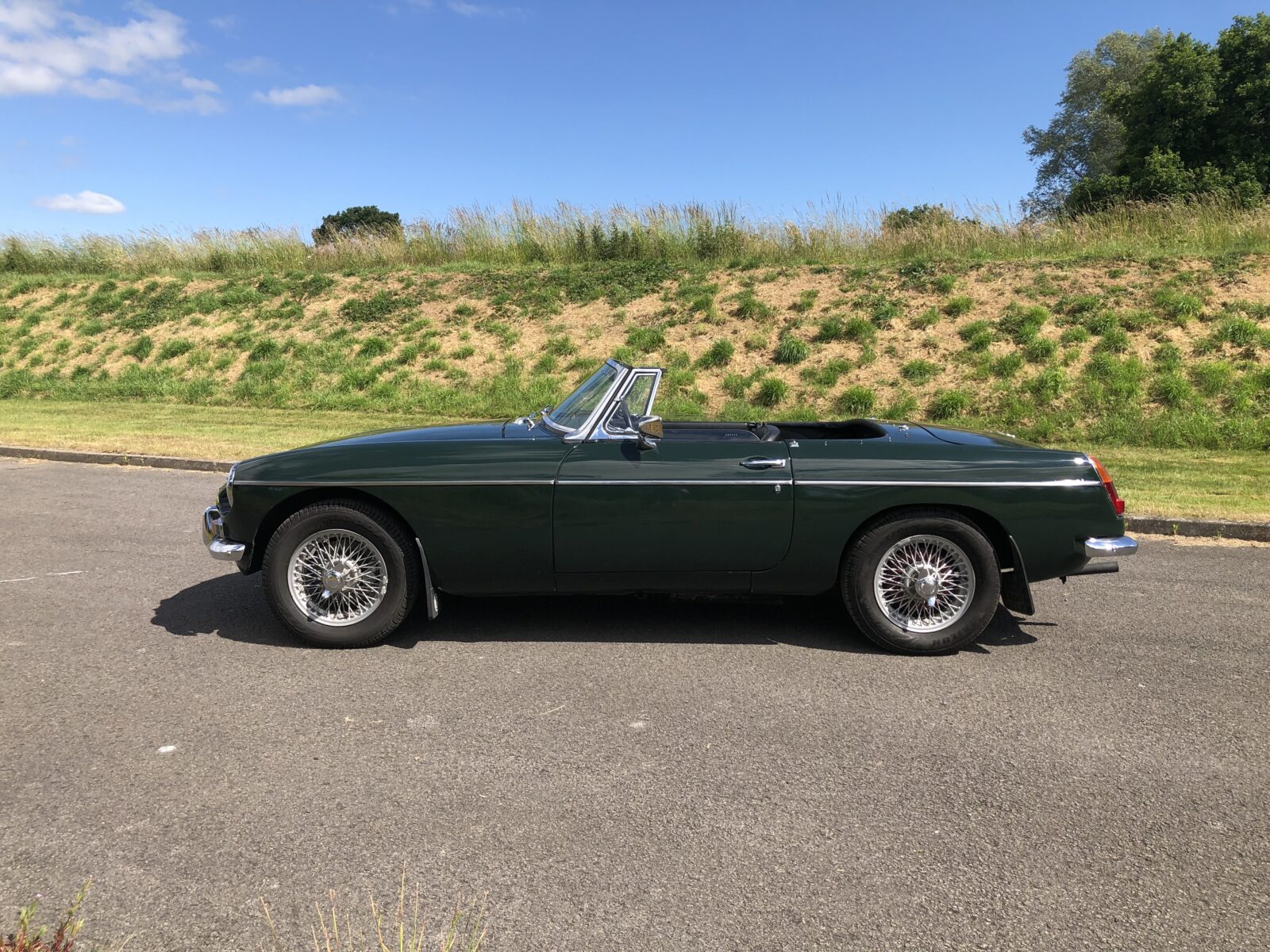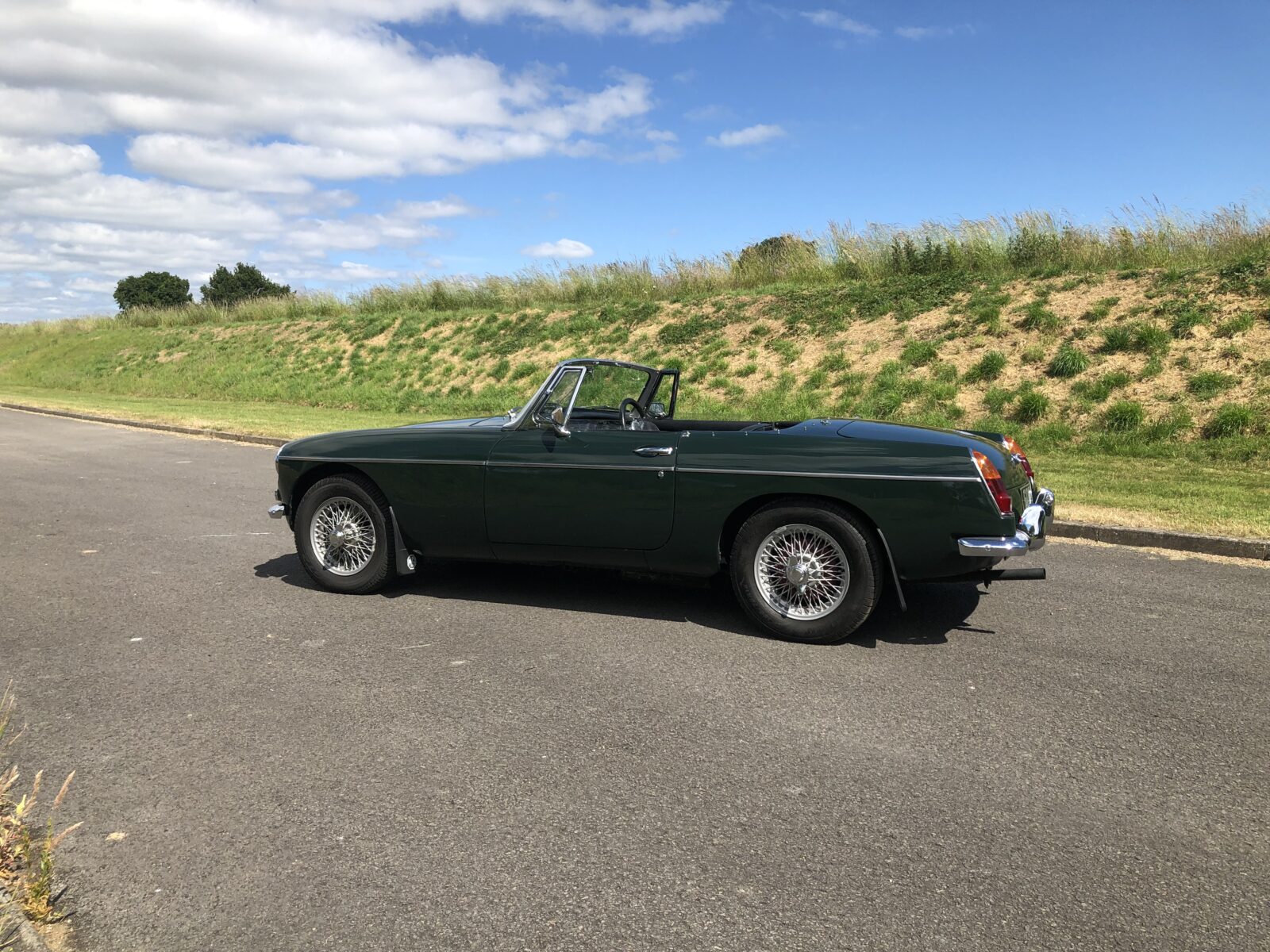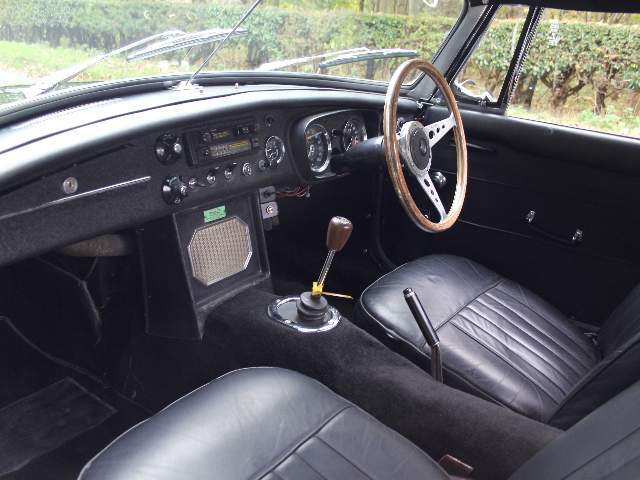 This smartly presented MGB Roadster is one of the rare and very desirable early pull handle models.
607 LAA is an original UK car, finished in its factory colour of Dark British Racing Green with Black trim as confirmed by the BMIHT Certificate.
2015 / 2016 saw a comprehensive program of mechanical work and is running and driving beautifully.
This included new front brake discs and pads, new handbrake pads and pivot arms, new steering rack, new carburettor floats, new thermostat, fuel pump, door barrels, new boot lock, new headlight units, re-conditioned dynamo and the gearbox has been removed and fully rebuilt.
The MGB has also been fitted with a brand new hood and a new set of chrome wire wheels. In the region of £4500 was been spent preparing the MG ensuring it proves reliable and an enjoyment for its next owner.
The MG presents lovely with a clean bodyshell with straight panels, superb fitting doors and very good panel alignment. The body was restored over fifteen years ago and is in excellent order with a clean underside.
On the road 607 LAA performs very well with a good, strong healthy engine holding good oil pressure. The MG starts and runs superbly and drives very well with impressive performance. The four speed manual gearbox changes up and down with no crunches and is in very good condition, the overdrive comes in and out smoothly.
The B handles well and is a pleasure to drive and has given many years of reliable, good service to its previous owner.
Enquire