1959 Porsche Diesel Junior 108 L Tractor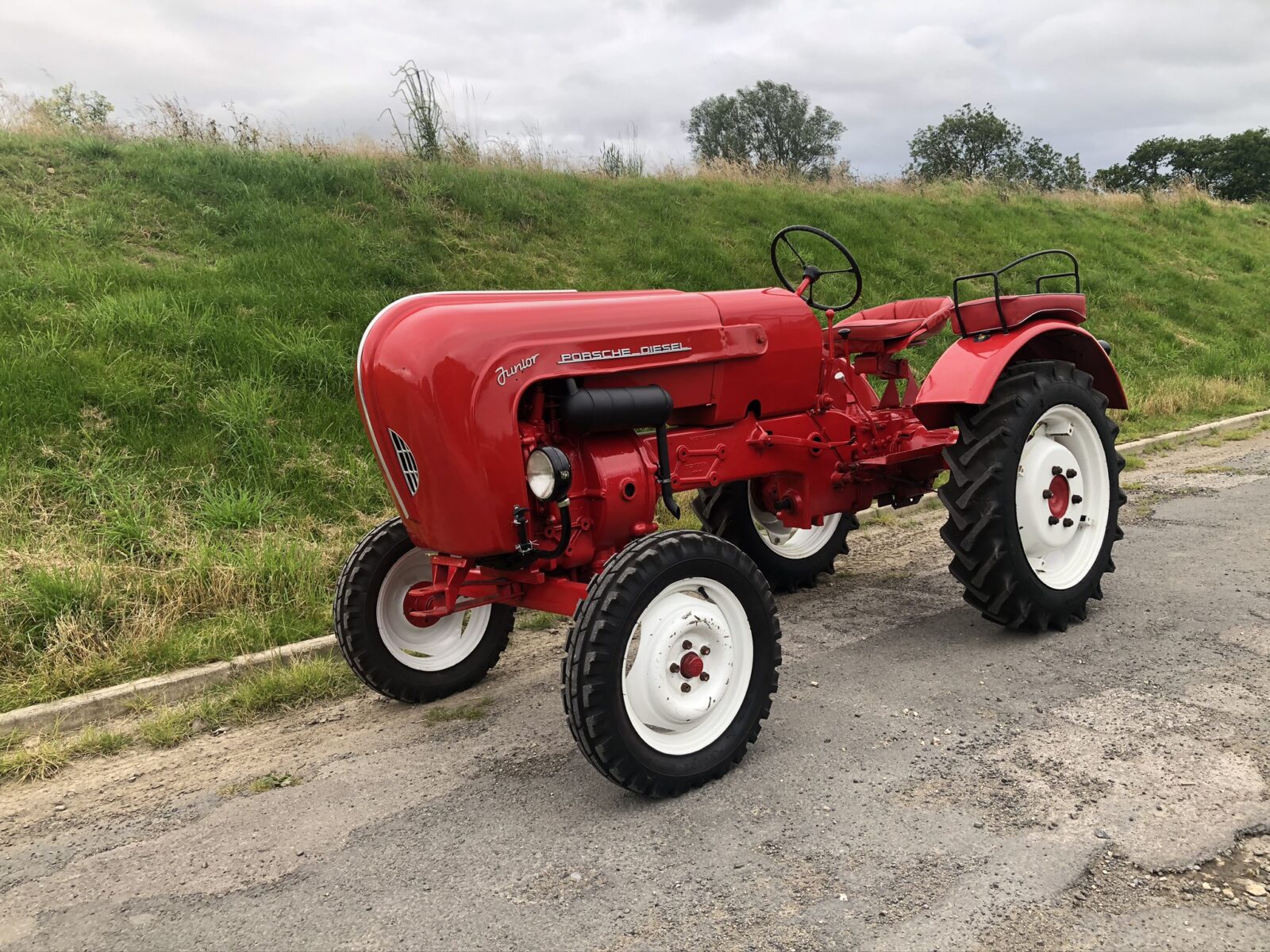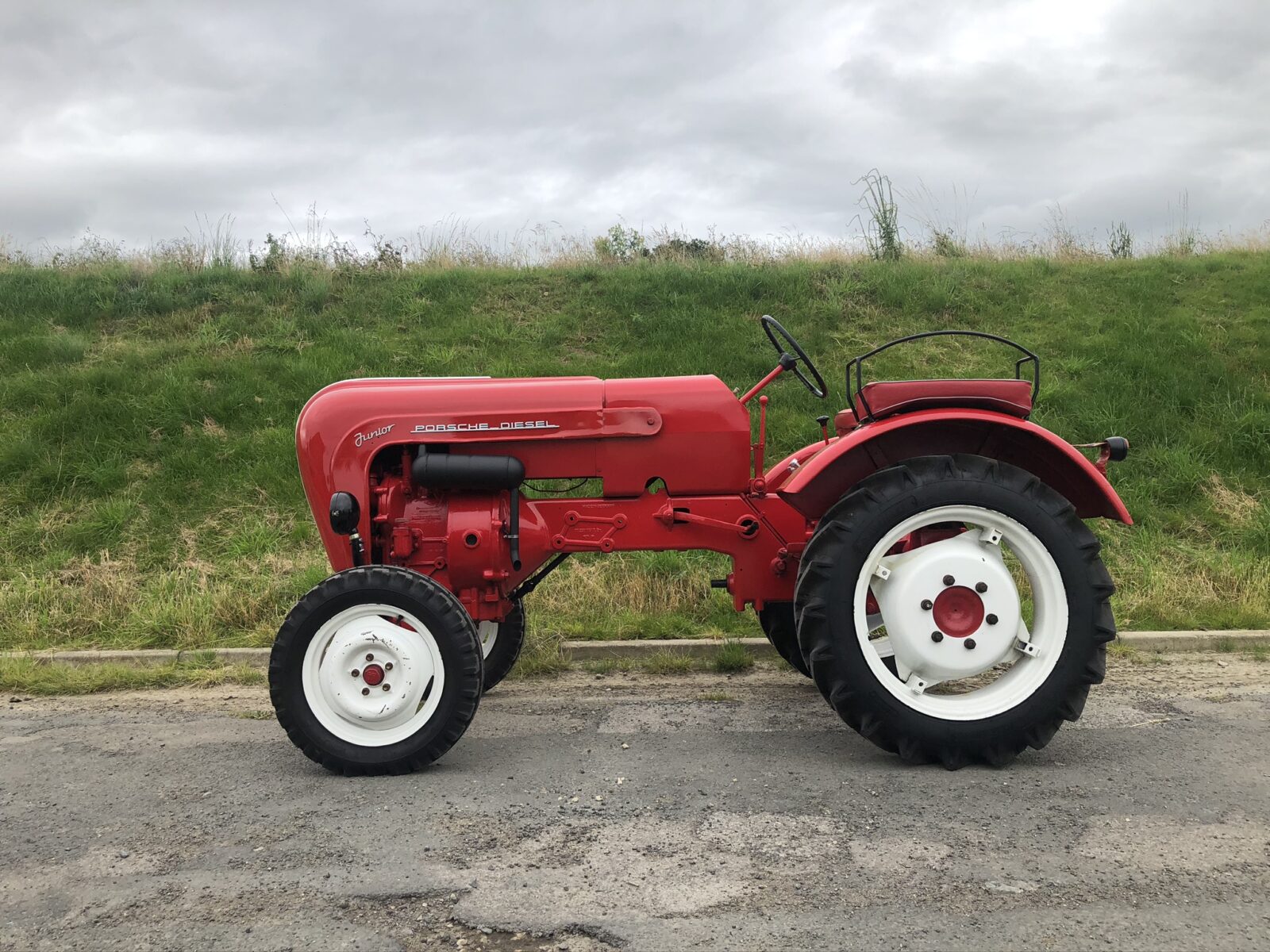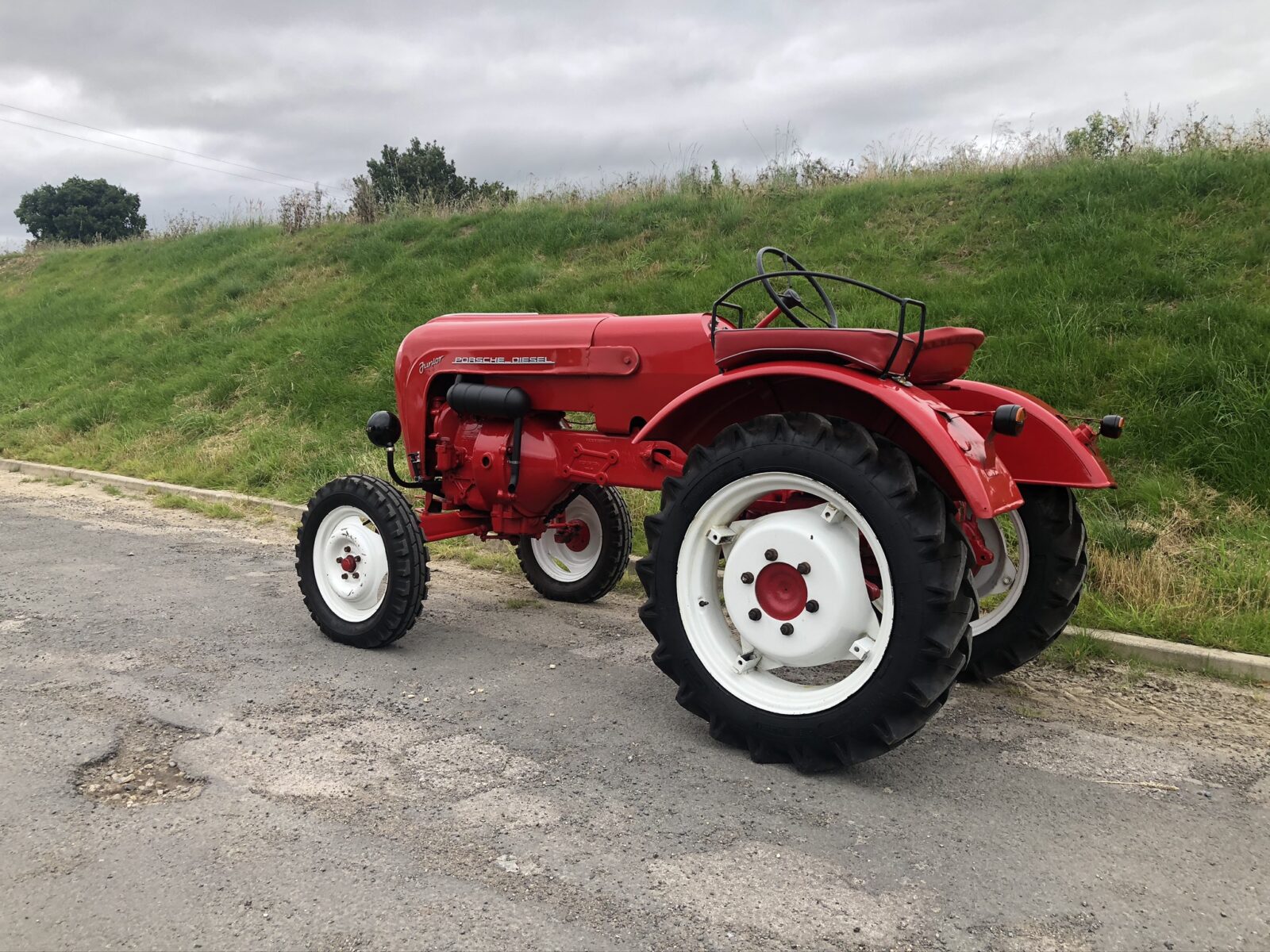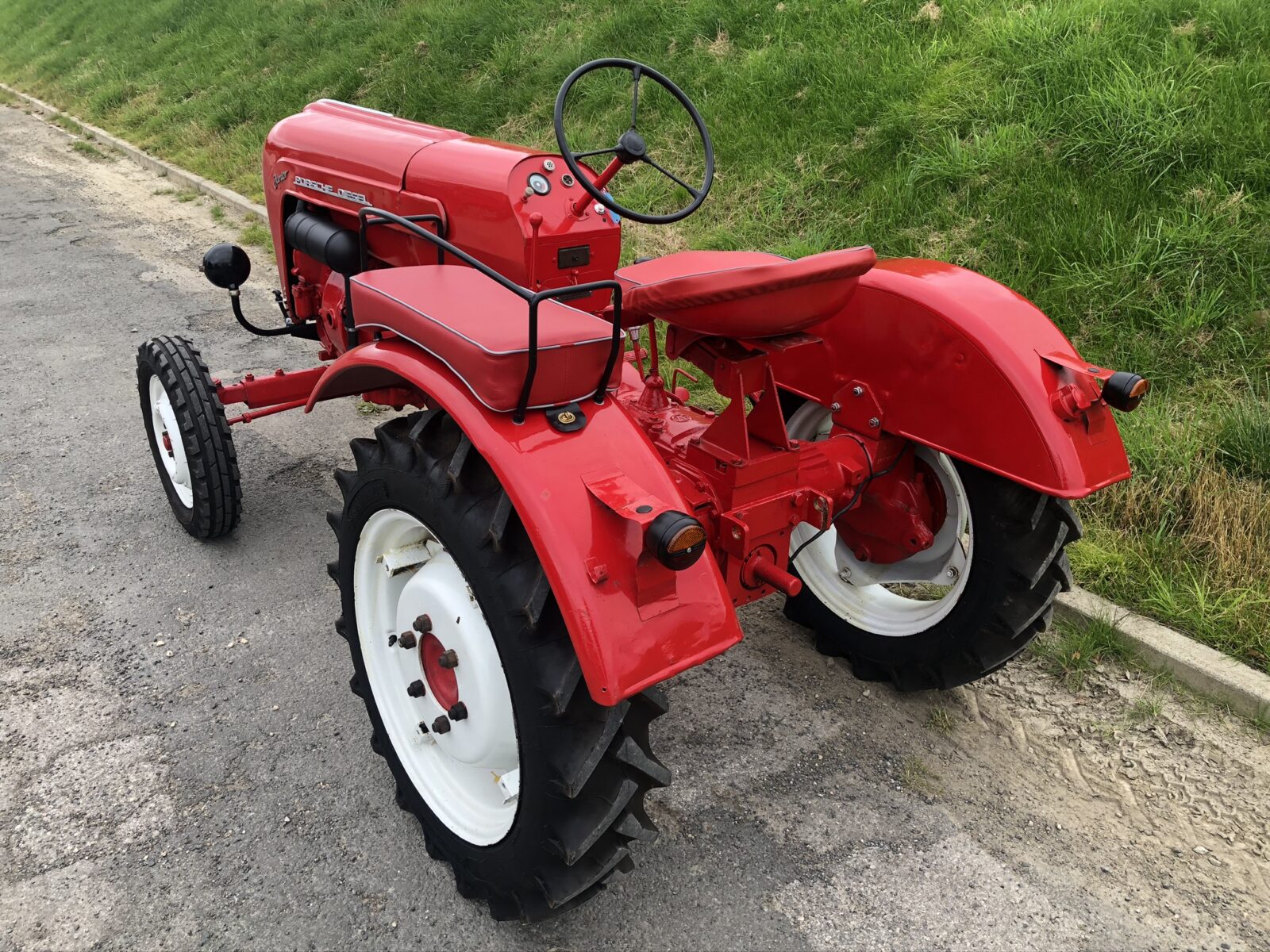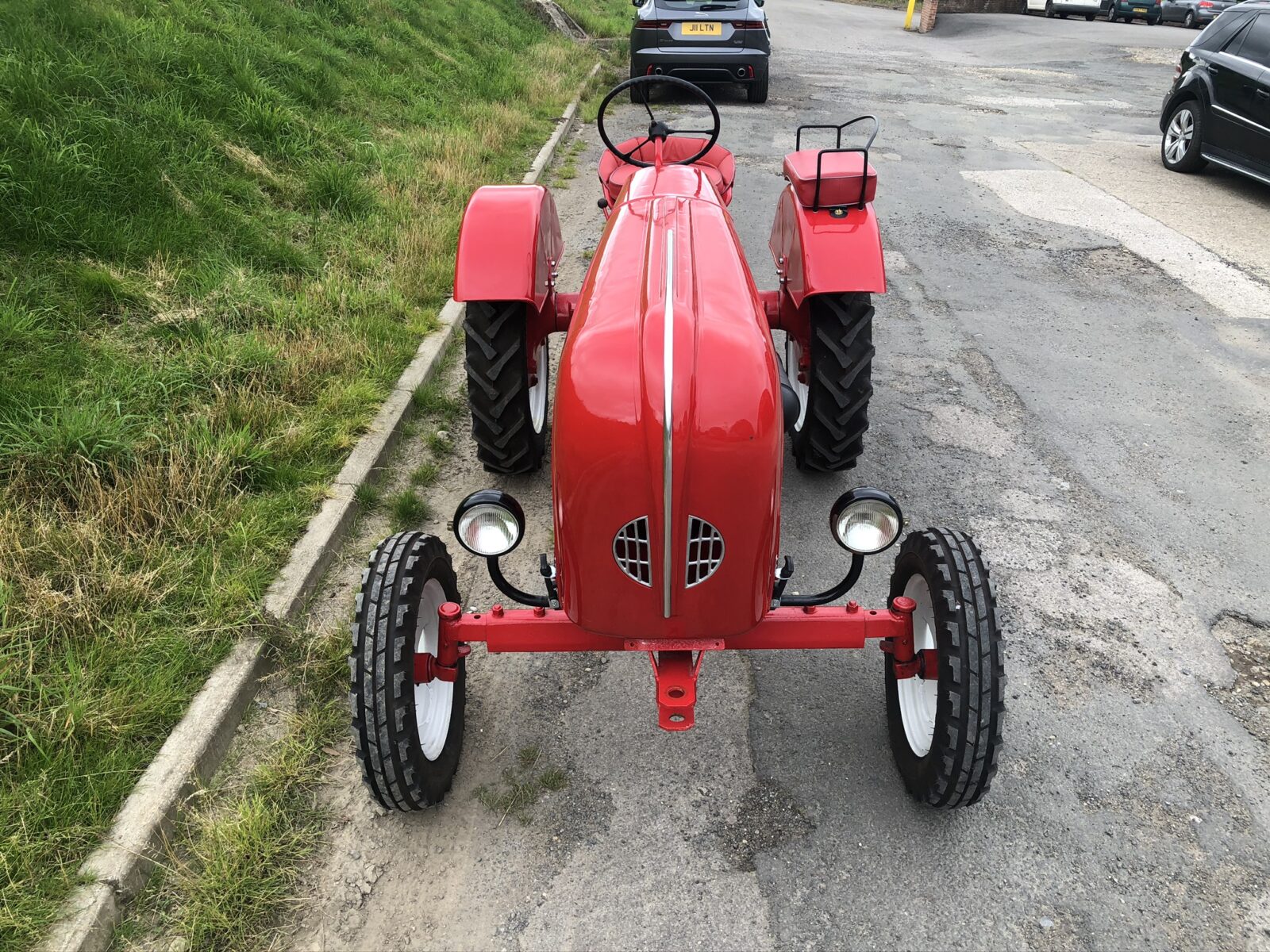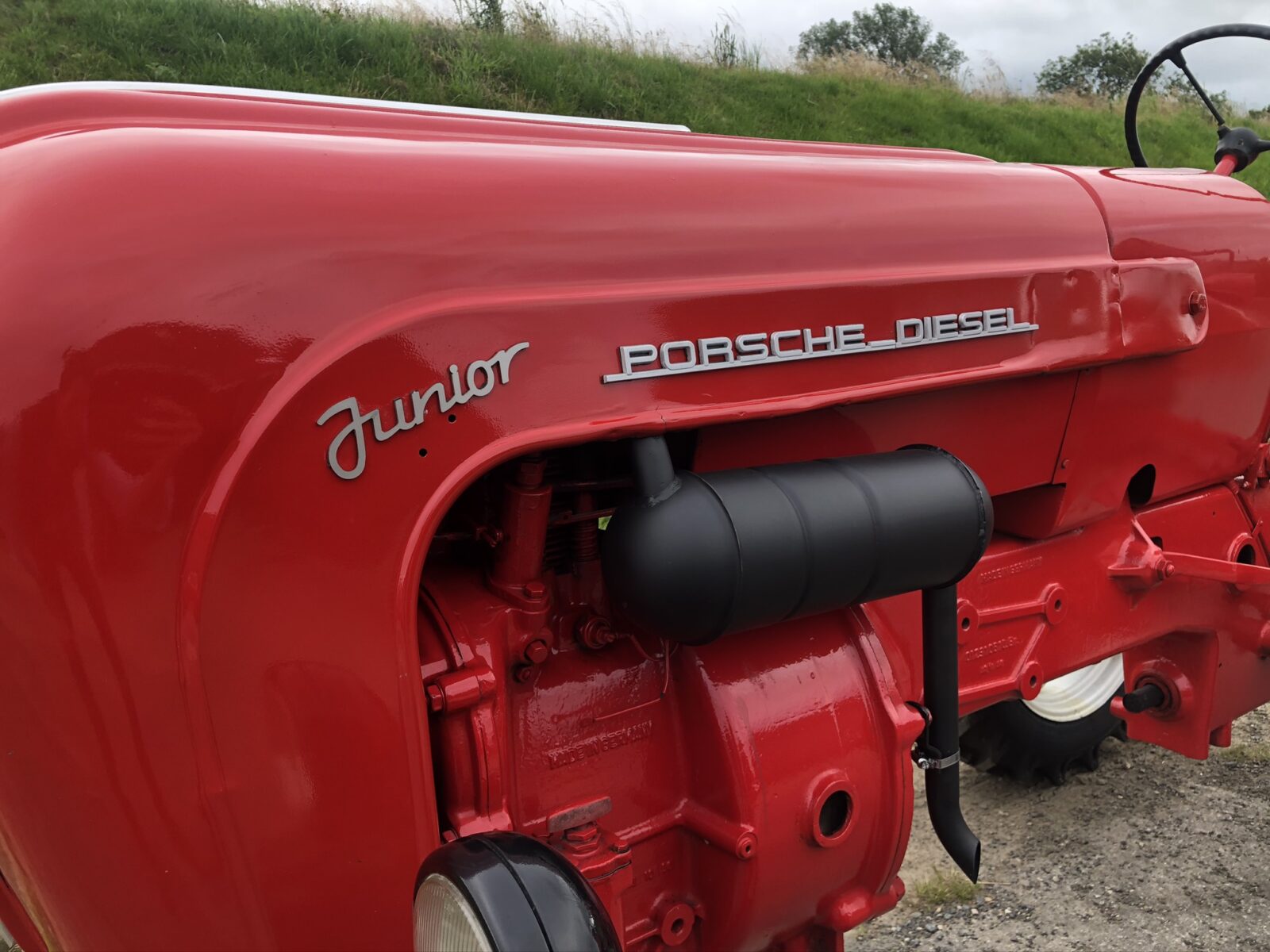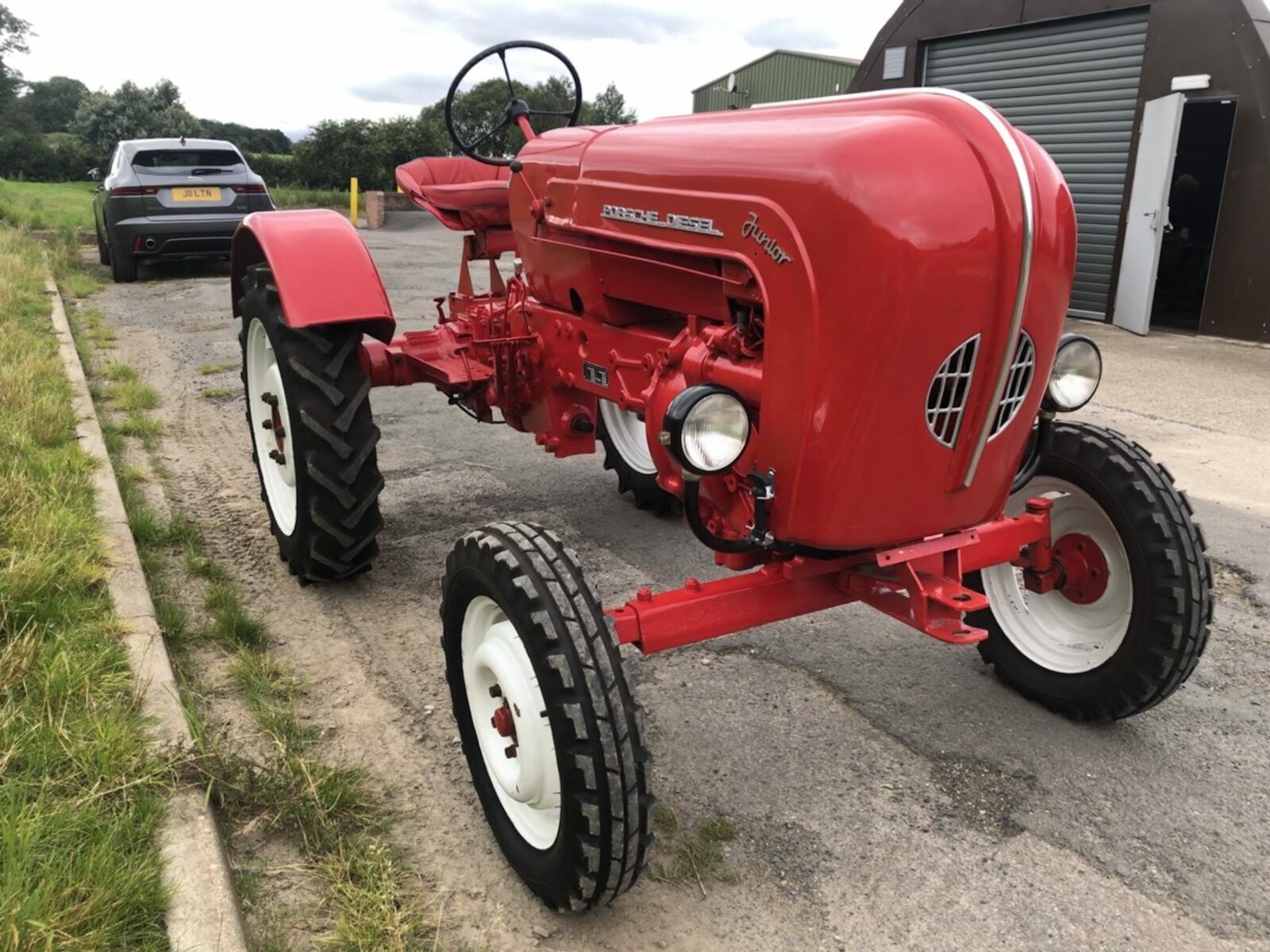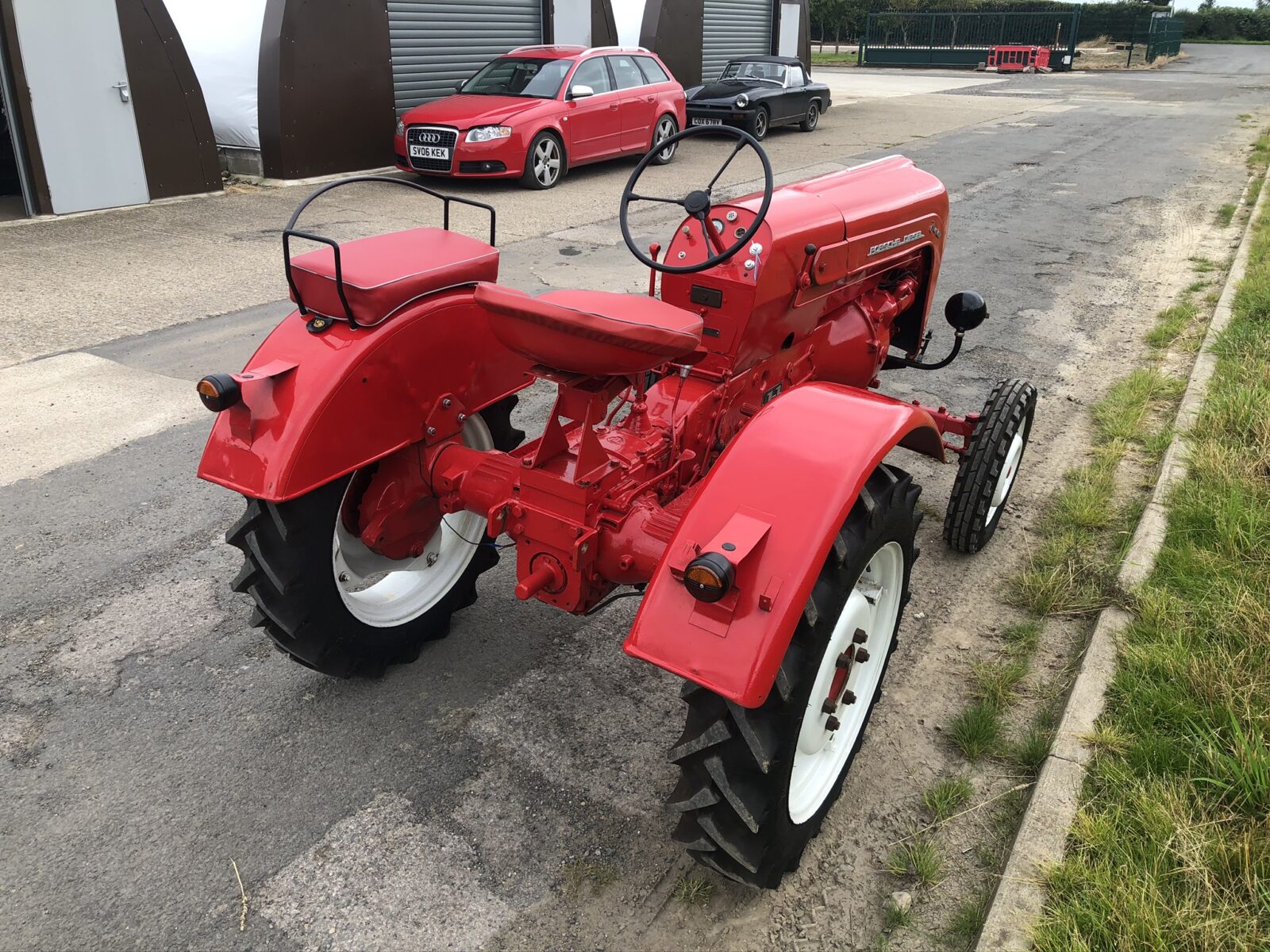 Ferdinand Porsche was not just interested in building a people's car. In the 1930s, he began work on an accessible, high-quality tractor for rural and industrial use. Three prototypes of the "Volks-Tractor" powered by a gasoline engine were built by 1934, but the outbreak of World War II curbed development for several decades. In 1953, series production commenced. Numerous models ranging from 11 to 55 hp were available over a nearly 15-year production run.
The well-made tractors eventually proved popular in Europe, but their road to farms was a bumpy one. Post-war restrictions meant that only companies that had built tractors prior to the war could restart production. Porsche shopped around for a partner to license his design. Eventually, the fledgling company found Mannesmann AG, who refurbished and expanded the former Zeppelin factory in Friedrichshafen-Manzell, Germany, near Lake Constance, to build the tractors.
The Junior 108 was by far the most popular thanks to its more affordable price. It was powered by an air-cooled, one-cylinder, 822-cc engine with Bosch diesel injection paired to a six-speed manual transmission.
The Porsche Junior's engine was initially rated at 11 hp, but revisions in 1959 boosted that figure to 15 hp. The innovative, modular Porsche engine was also available in two-, three-, and four-cylinder configurations—all air-cooled, of course.
Our Junior 108 Presents very nicely, whilst not a concours show standard restoration it has been done well and operating beautifully ready to be put to good use on the paddock.
It shows some limited signs of use but has long been retired from the rigors of farm work.
No Porsche collection is complete without such an attention-grabbing tractor, which represents an important part of the marque's early history.
Full dealer facilities available on all of our cars.
Export and Finance arrangements
Enquire