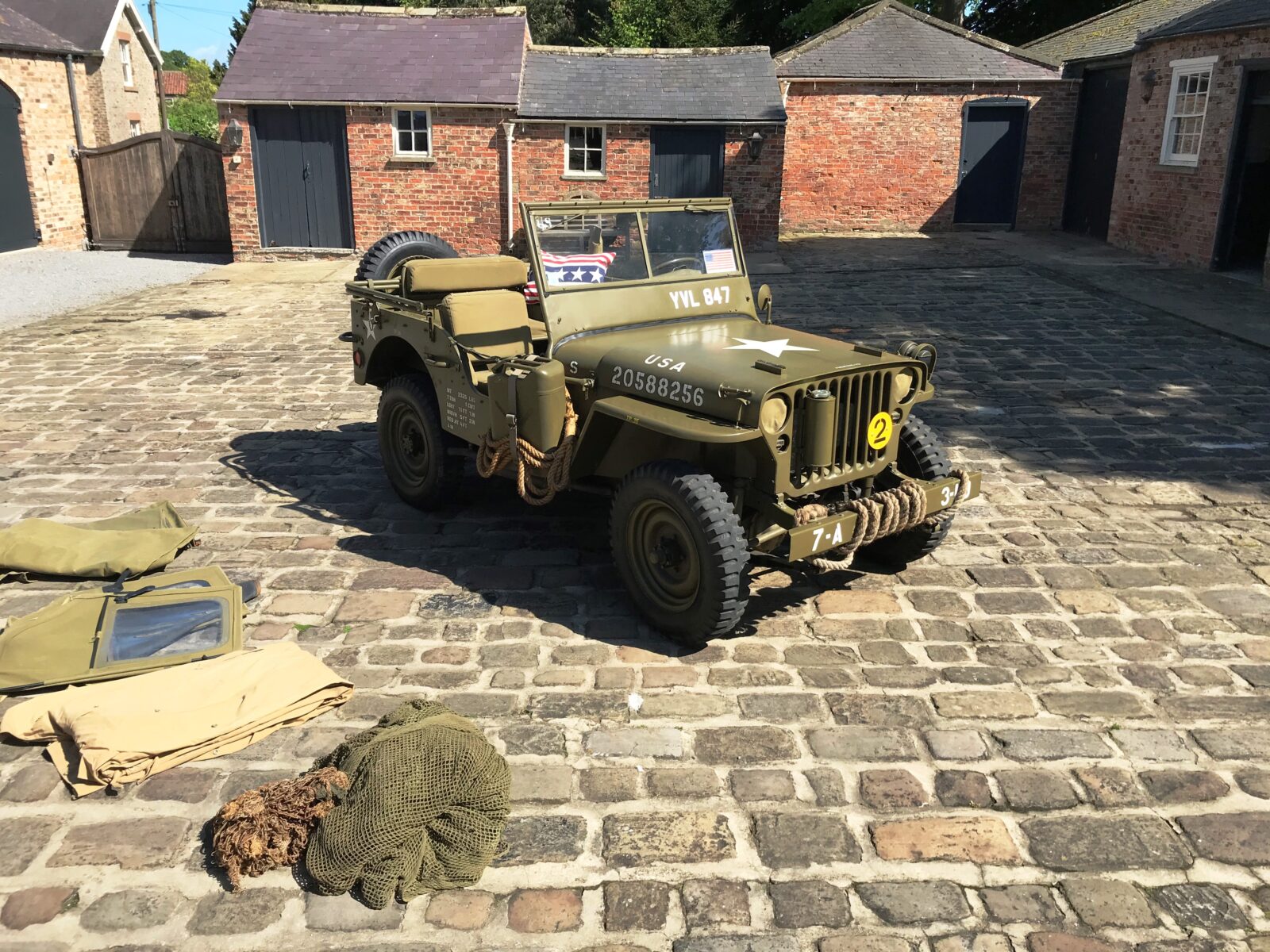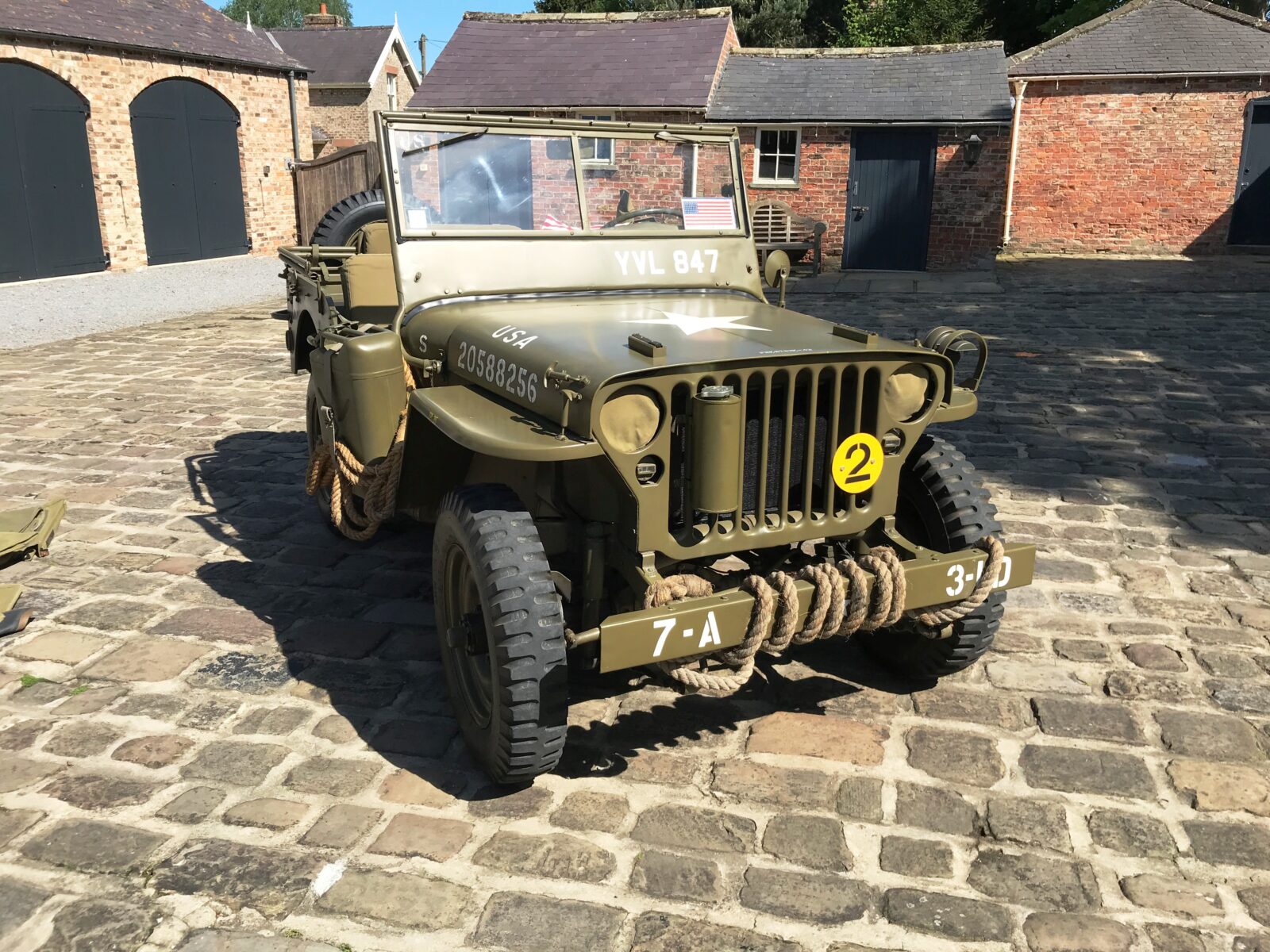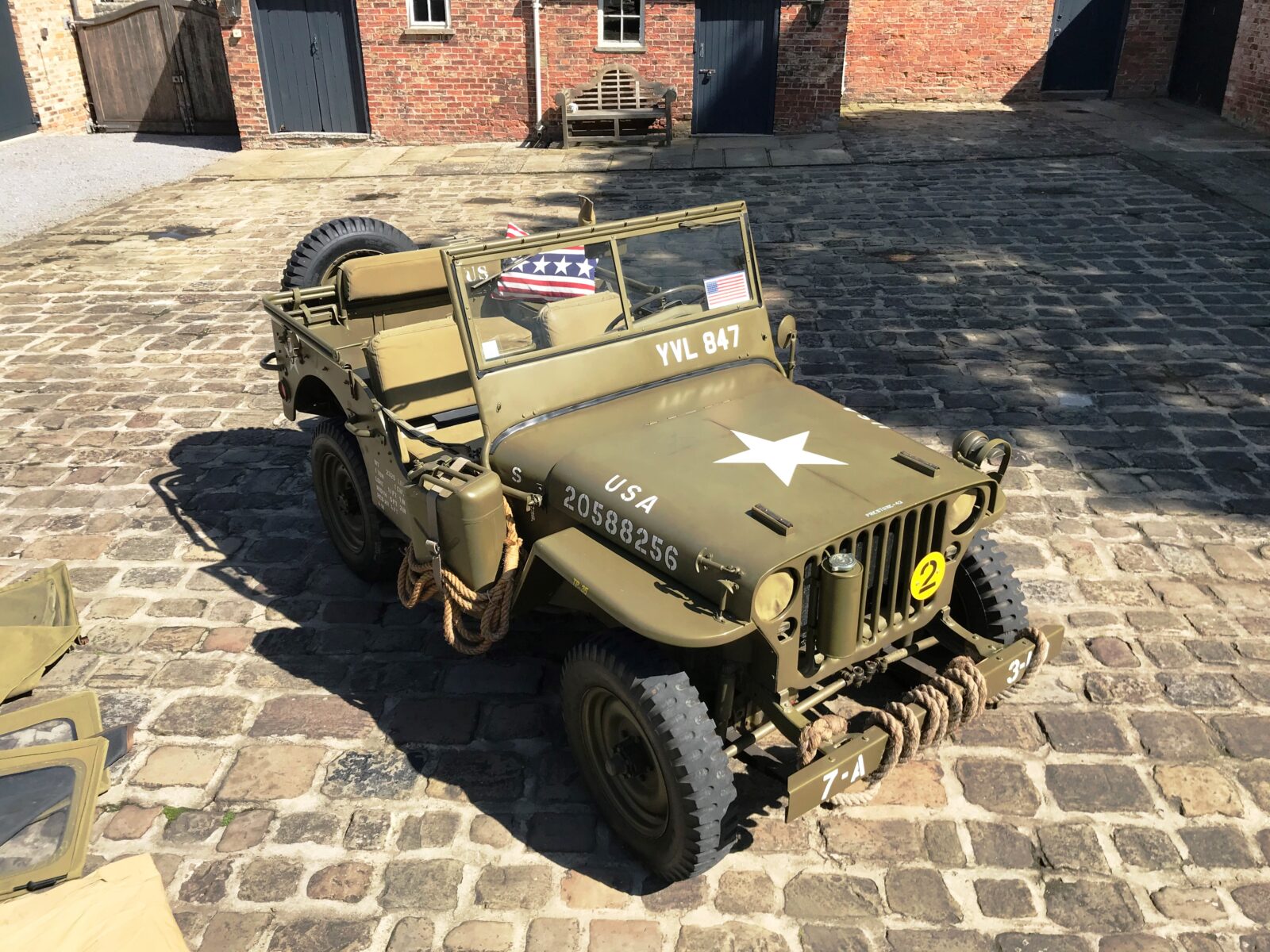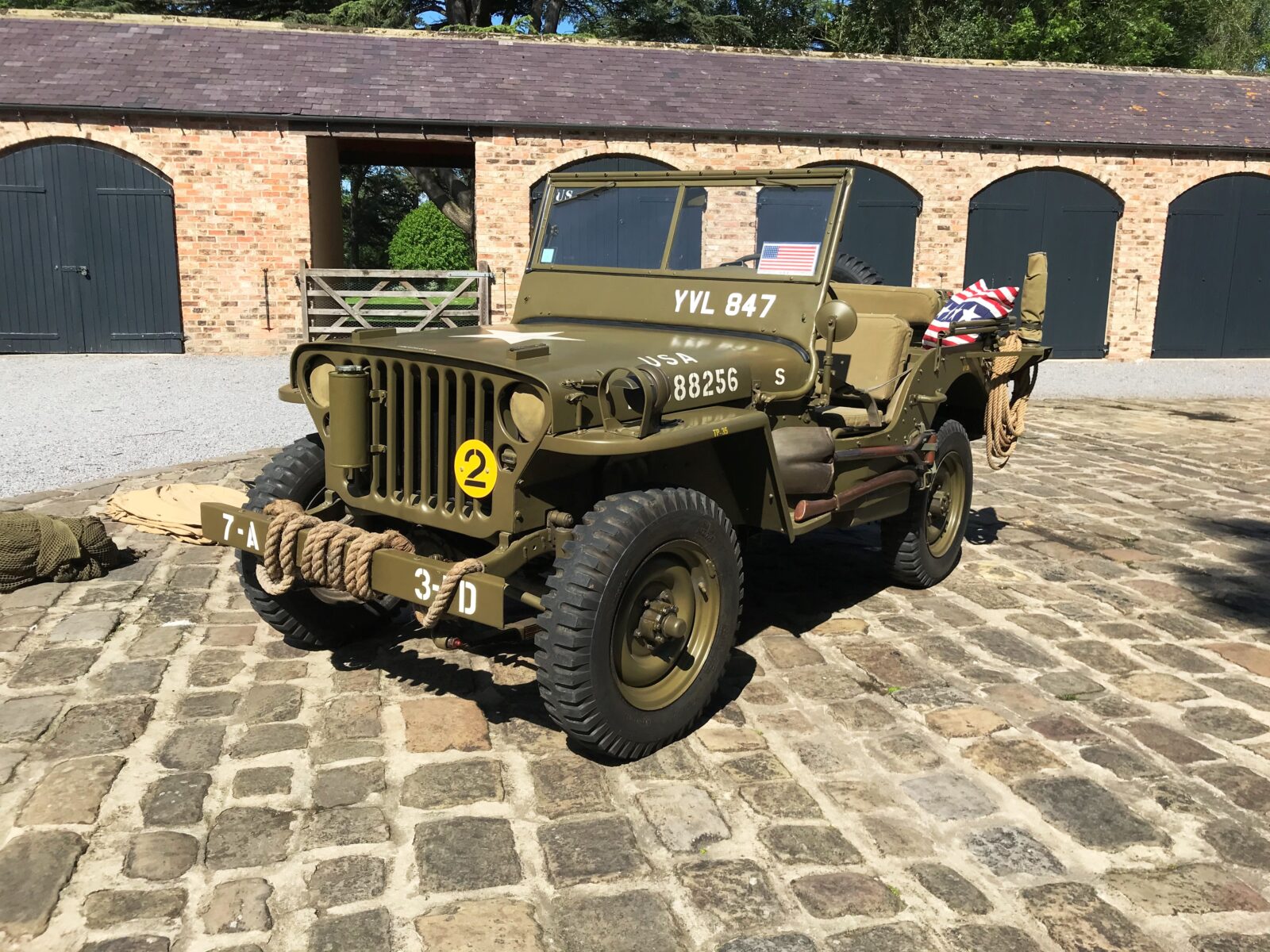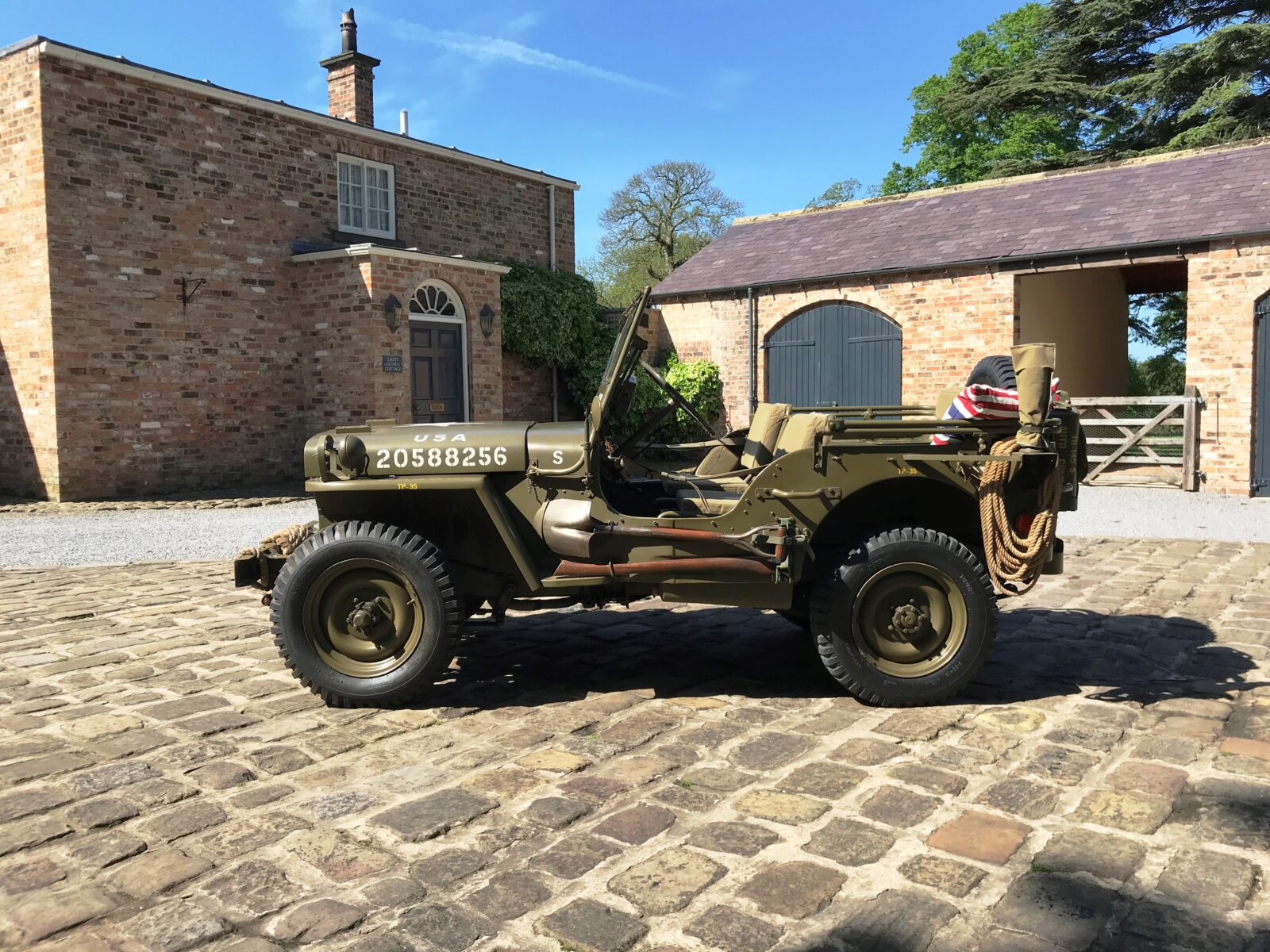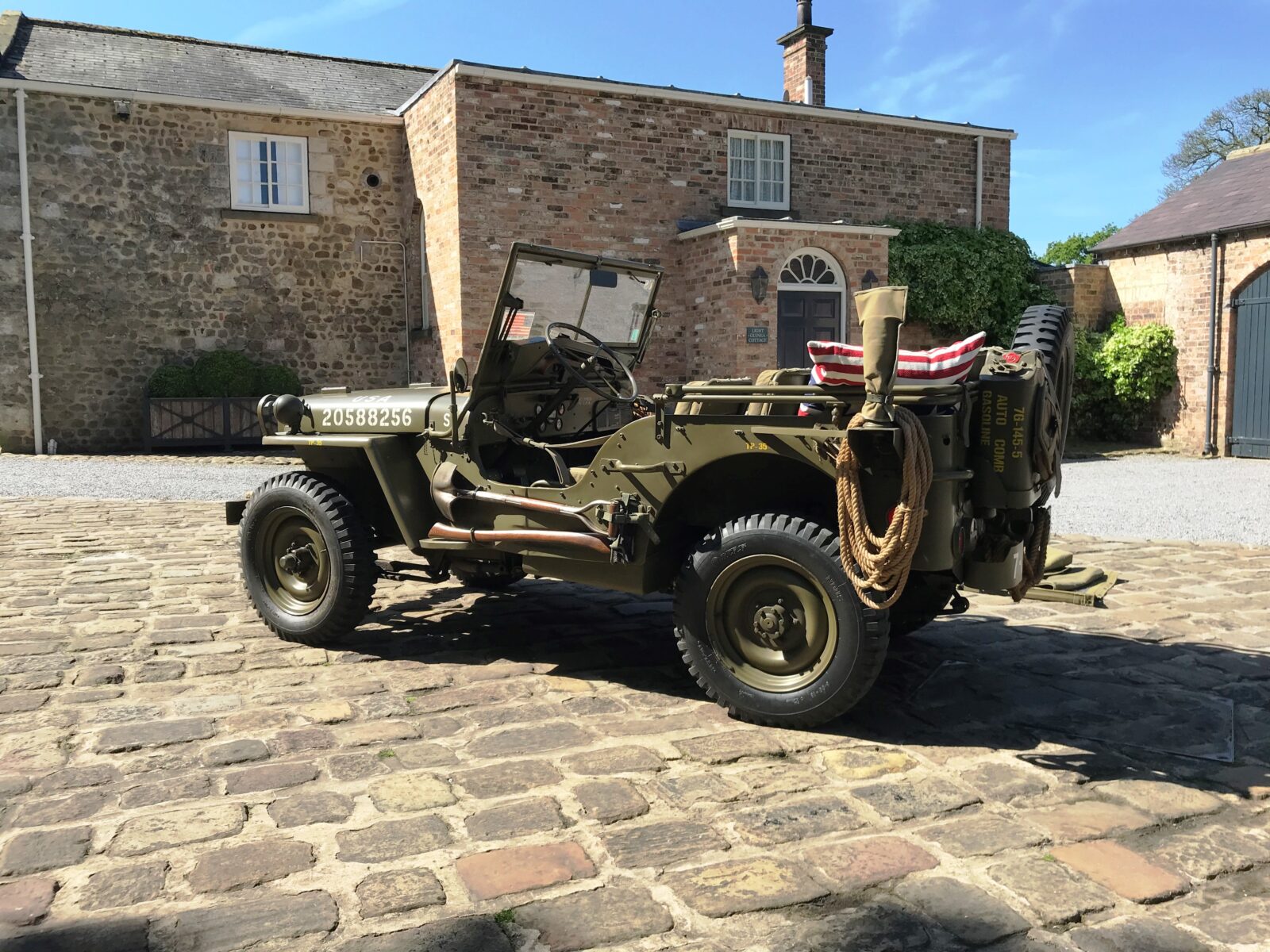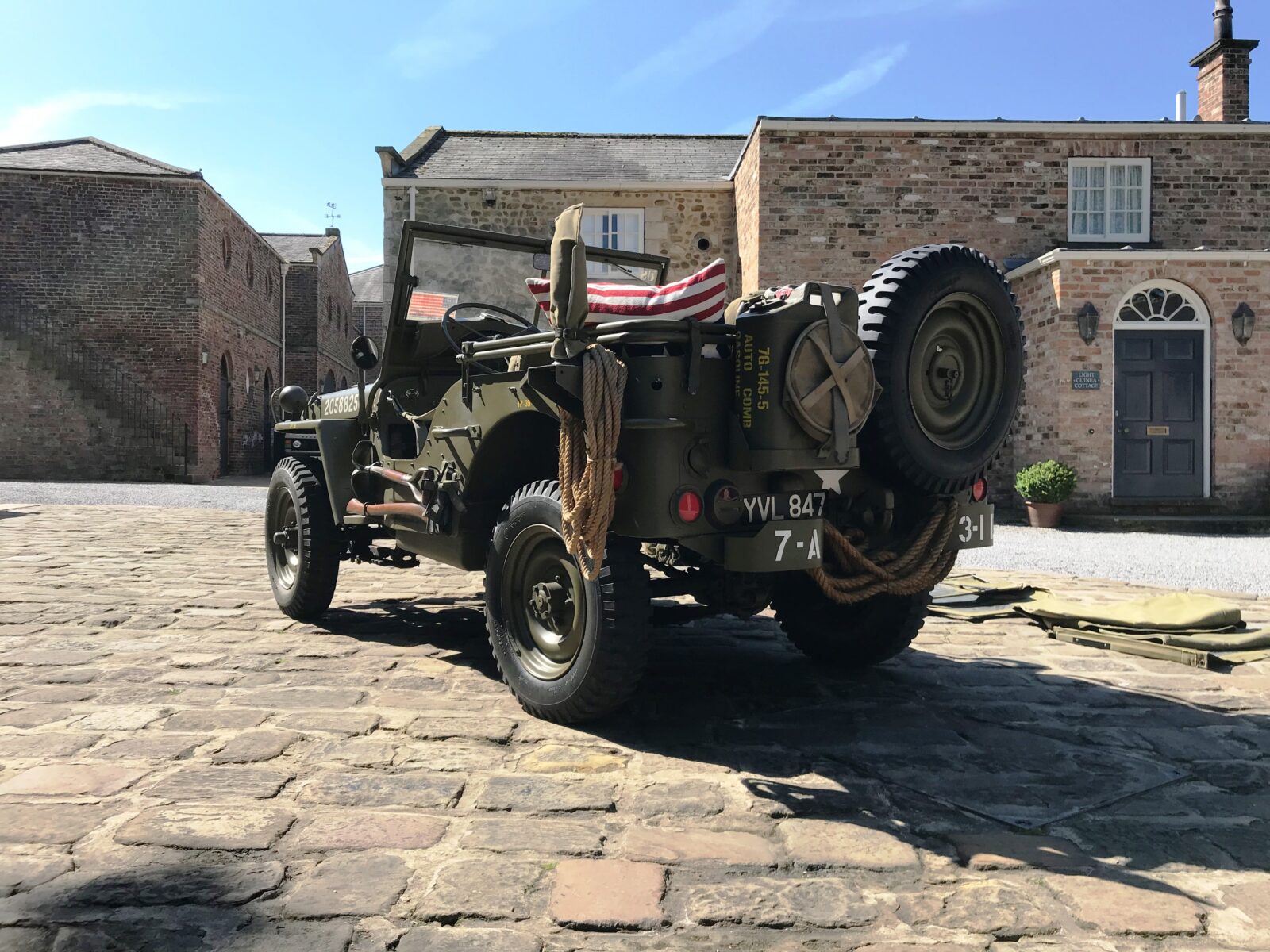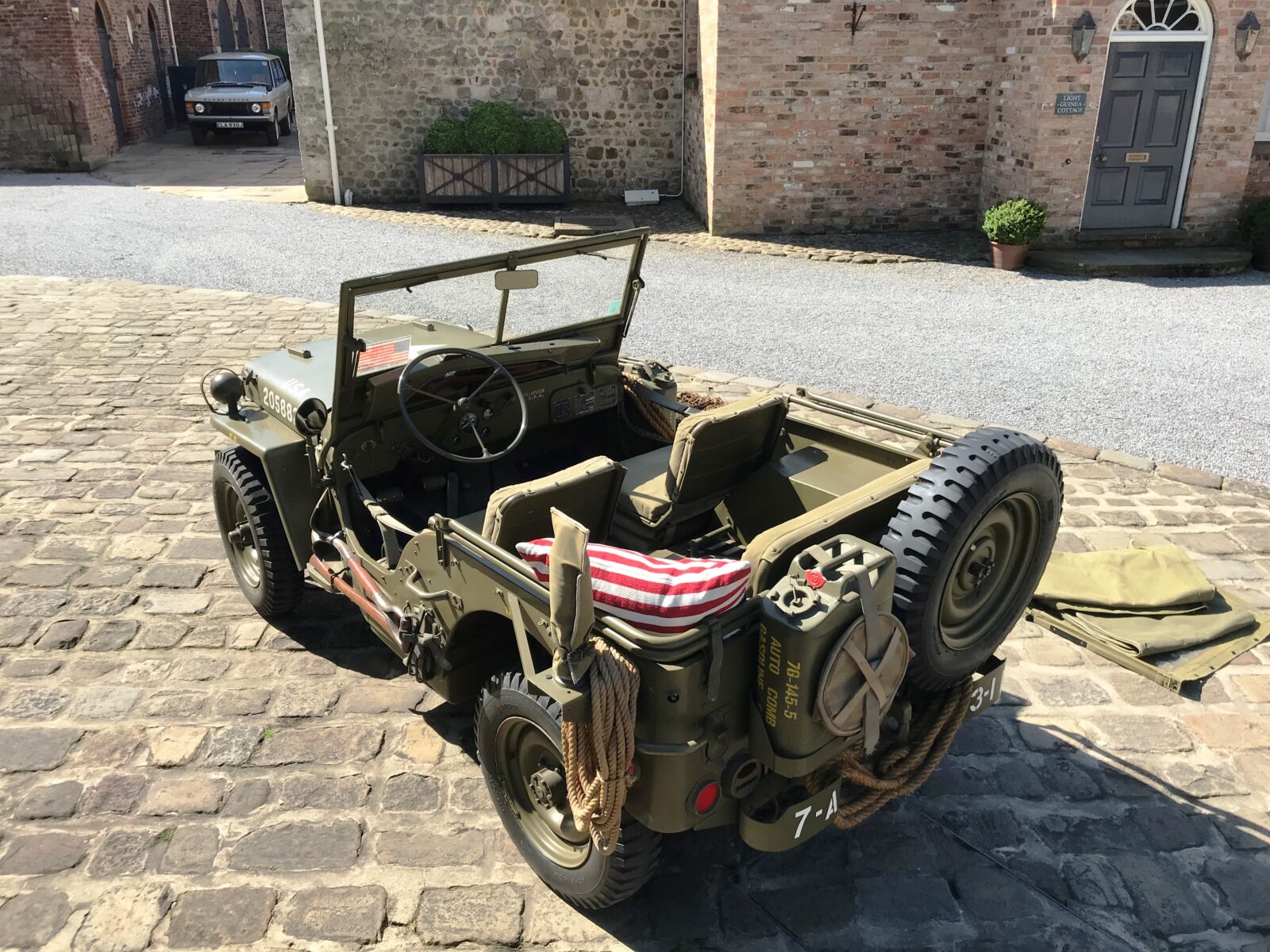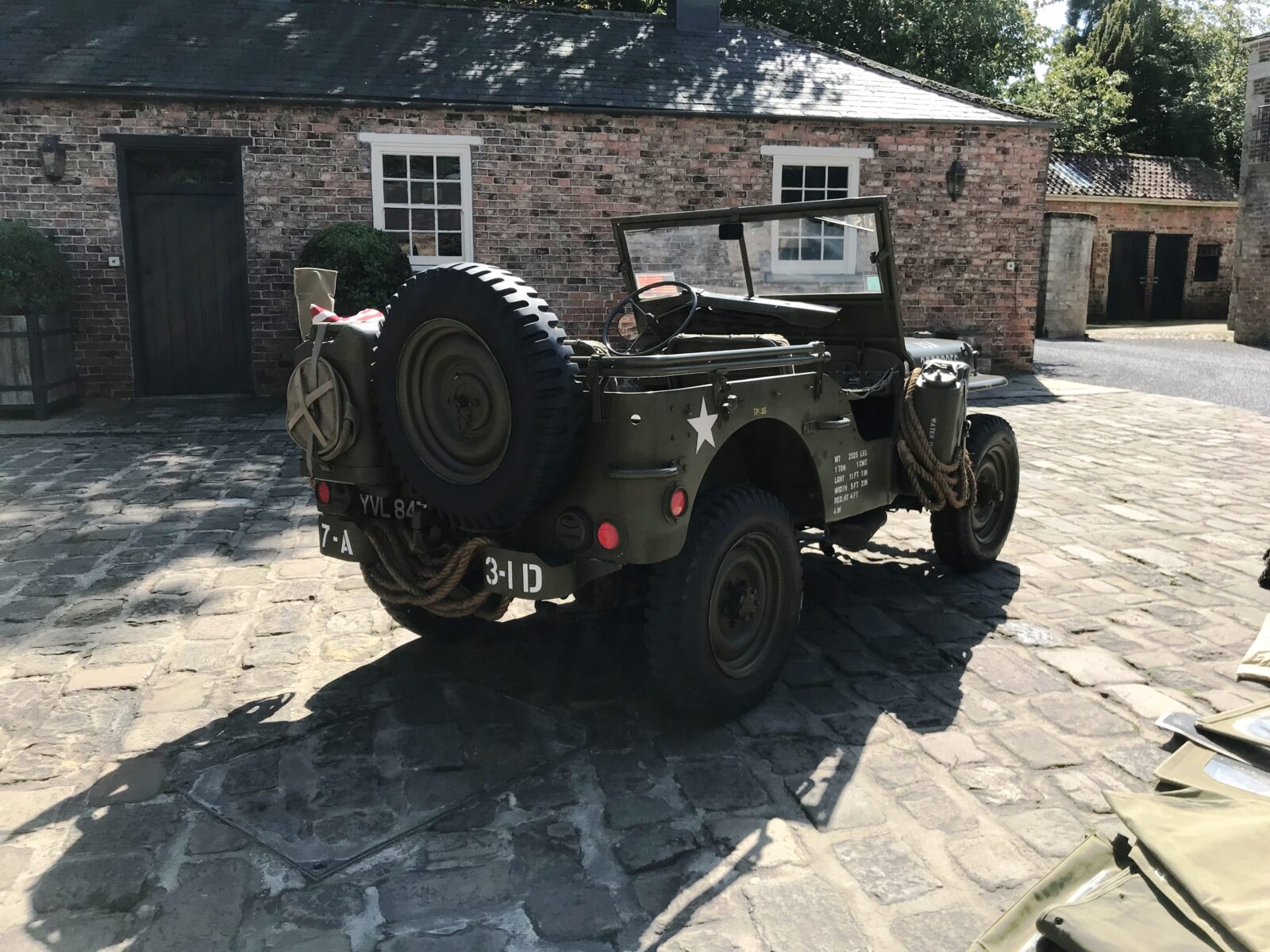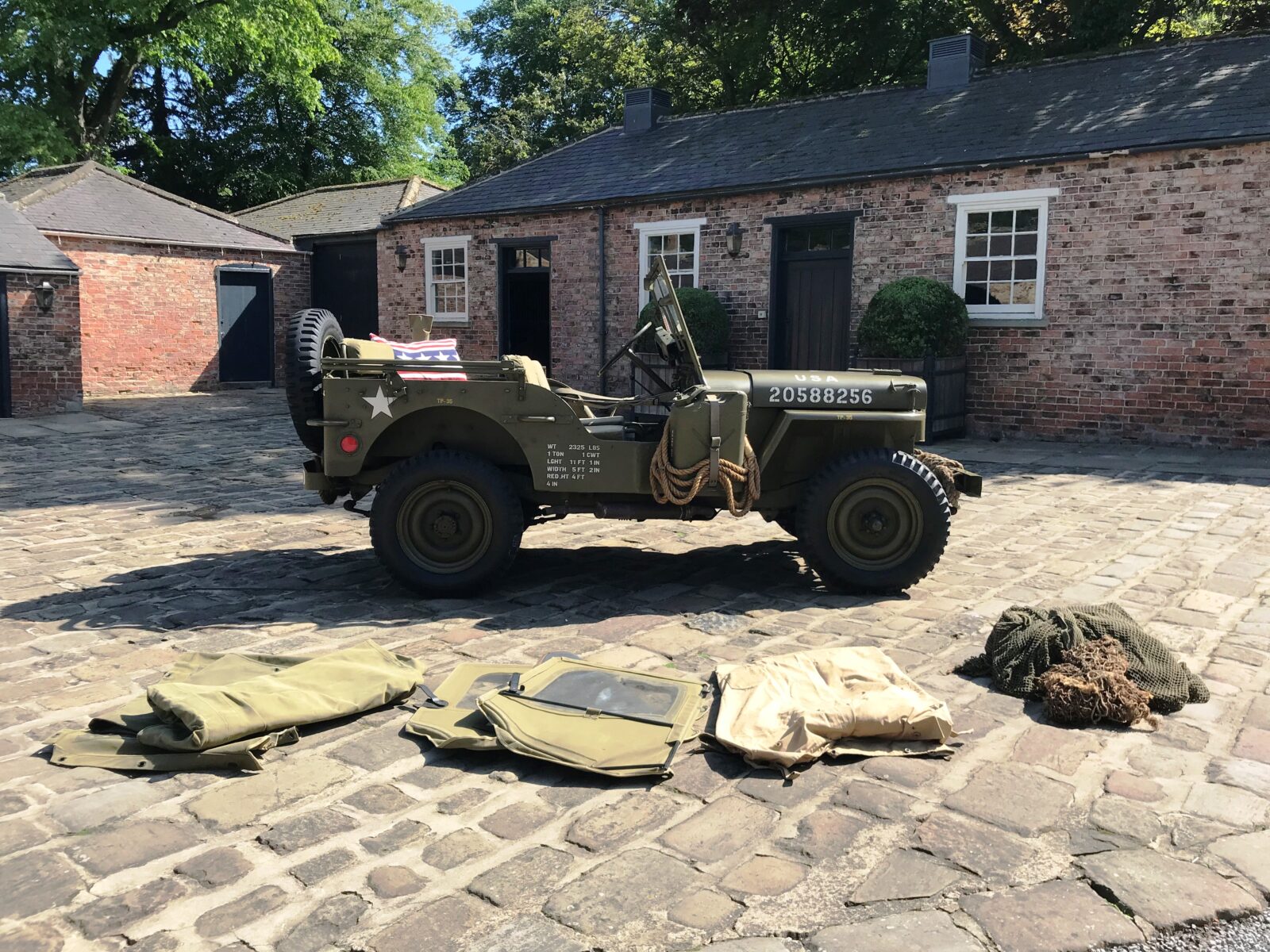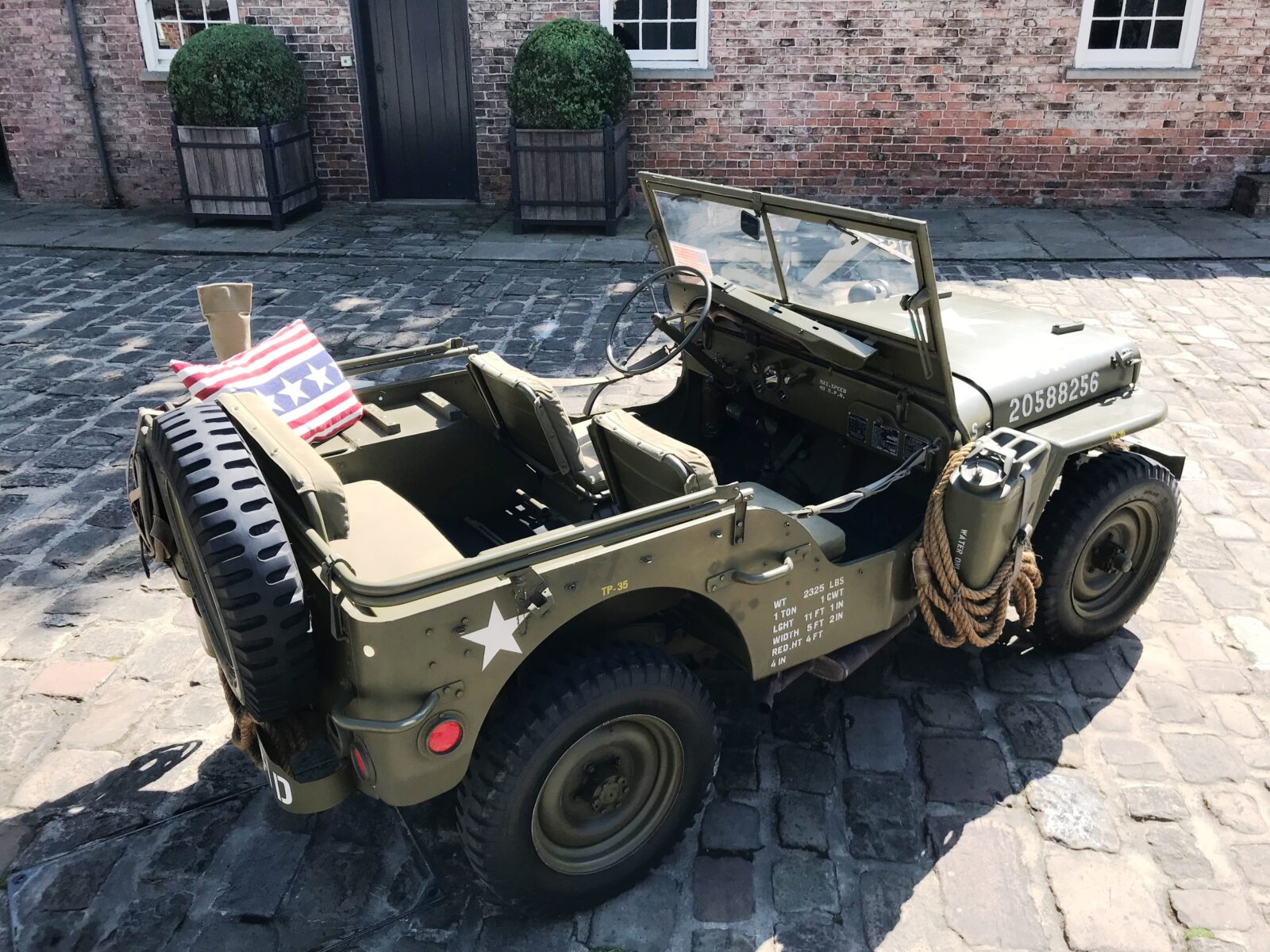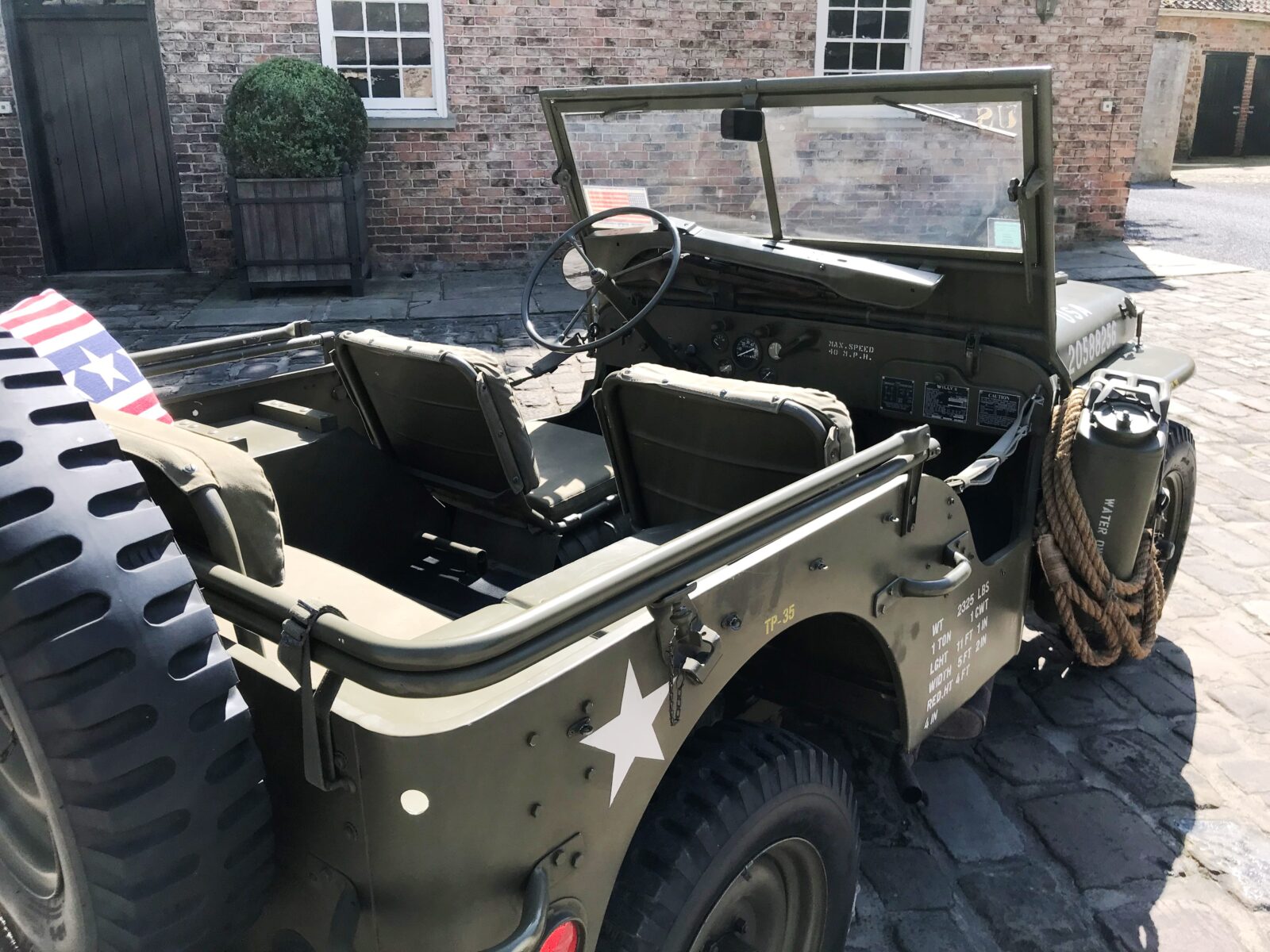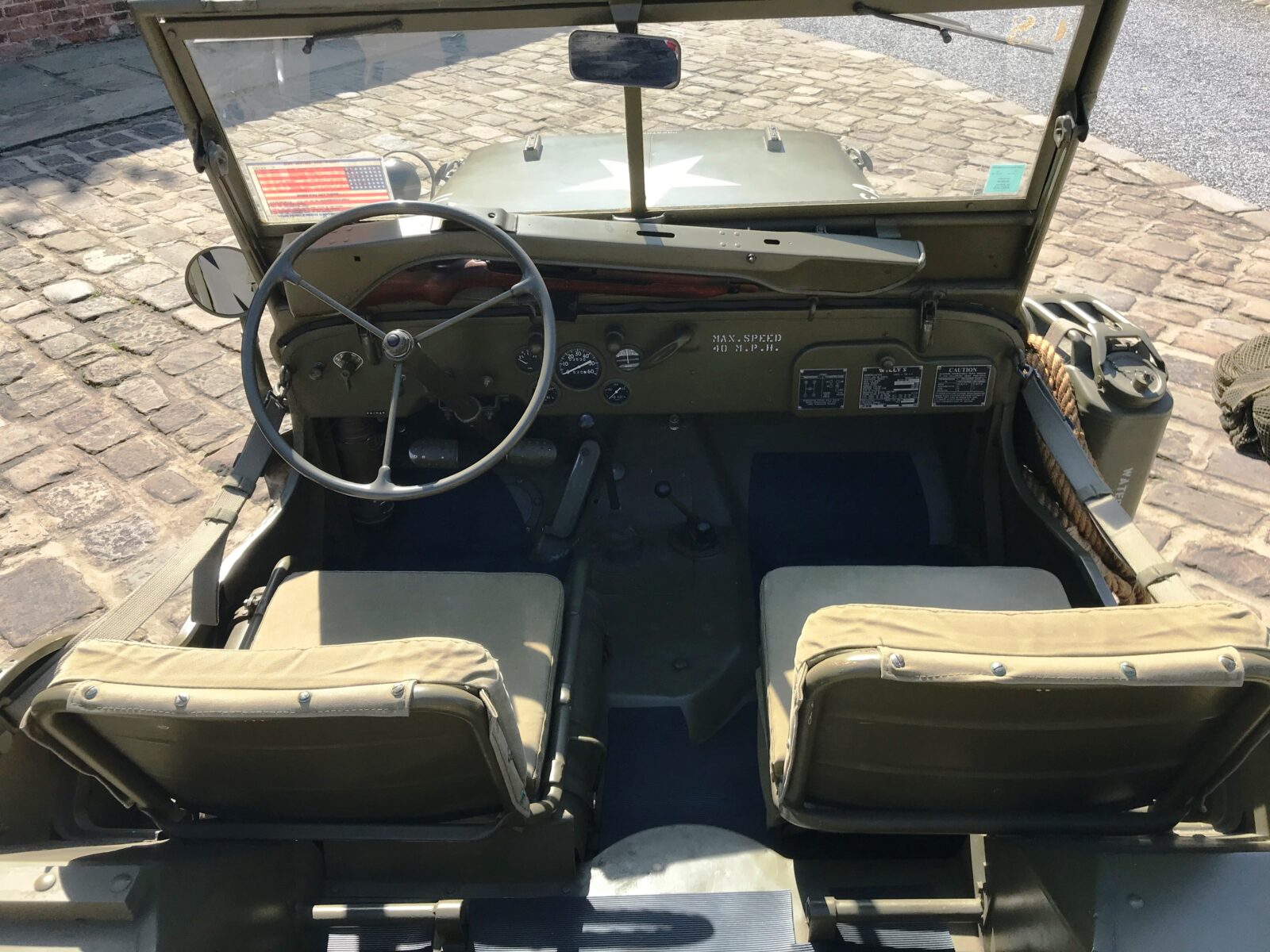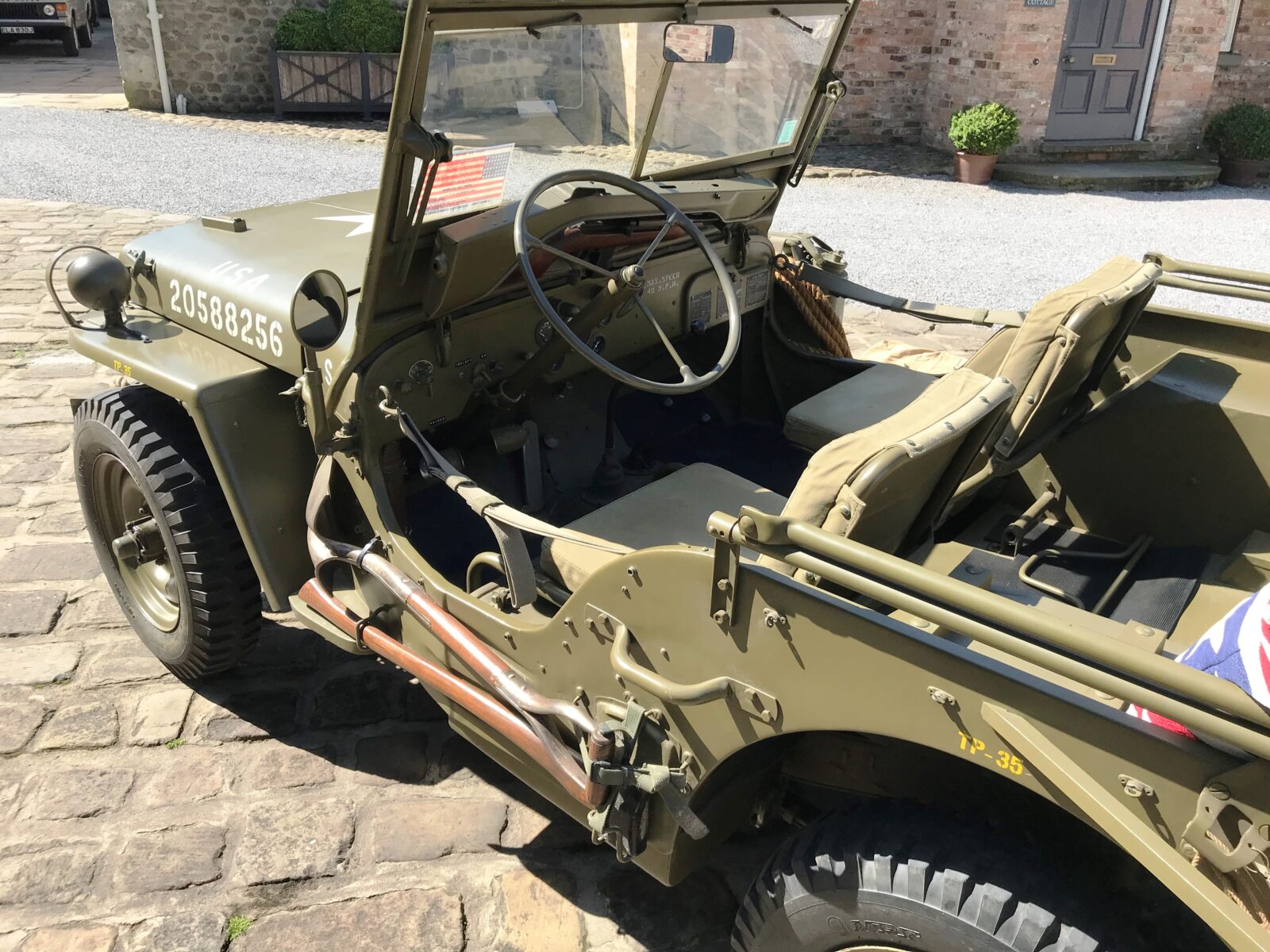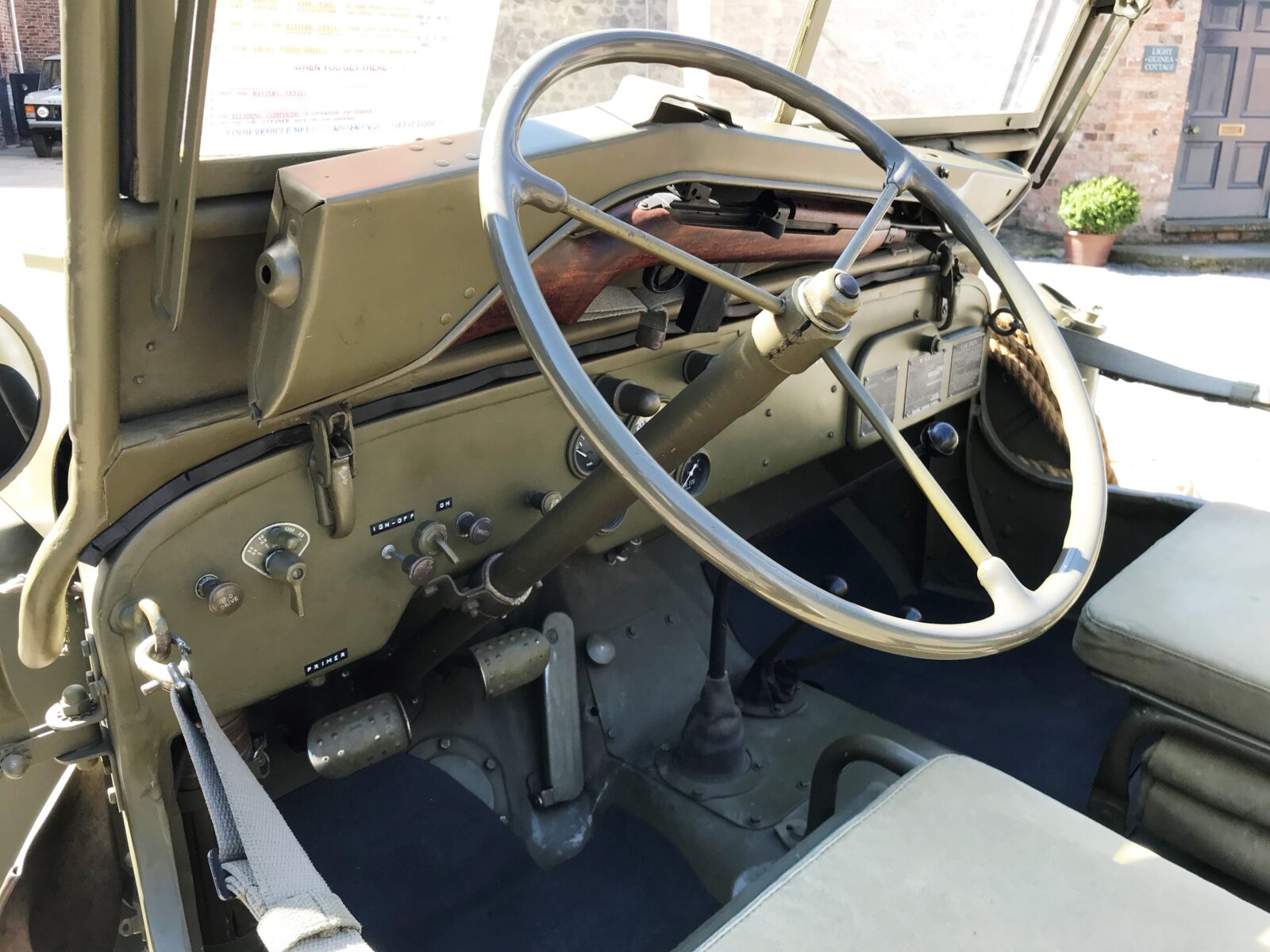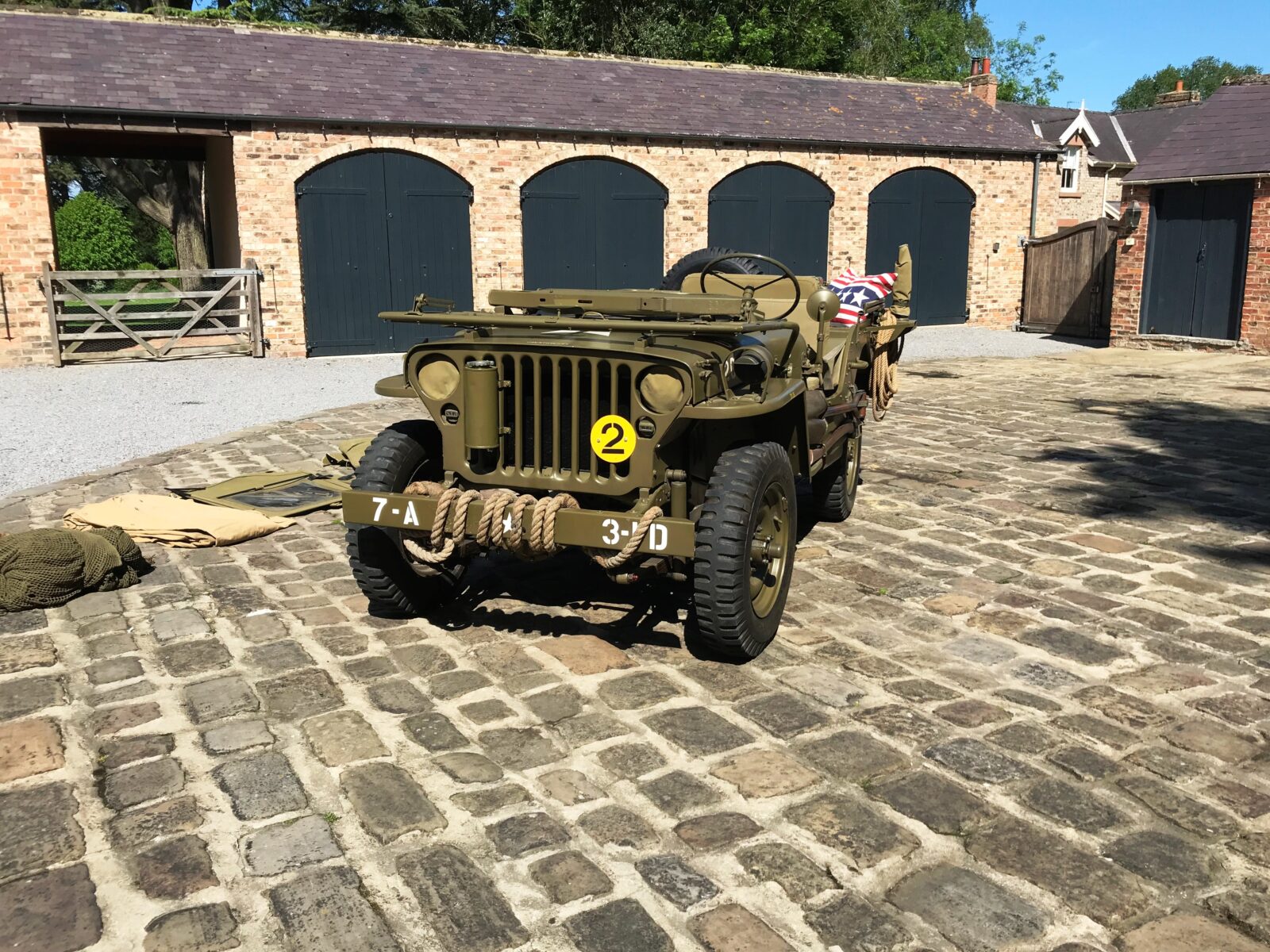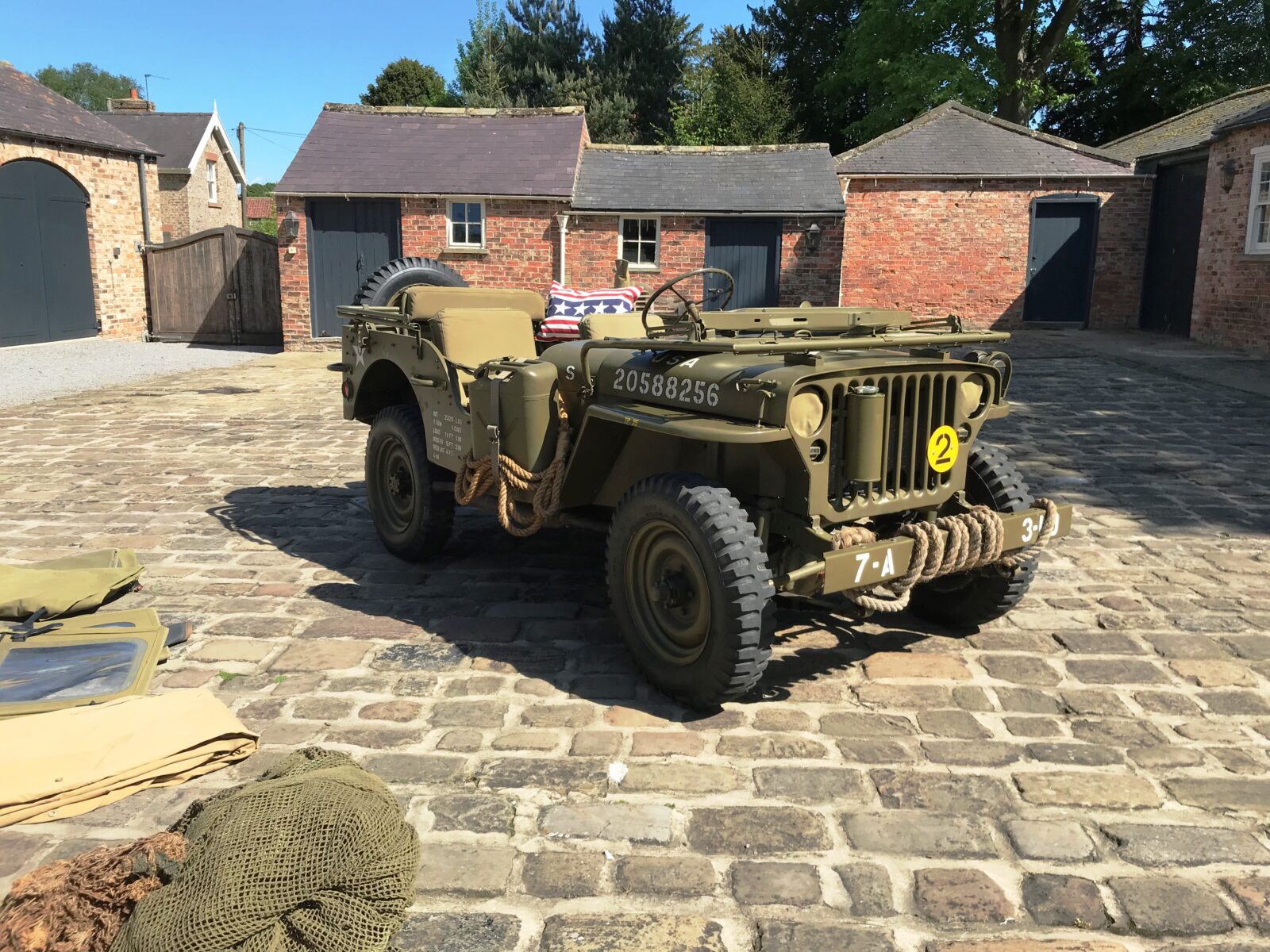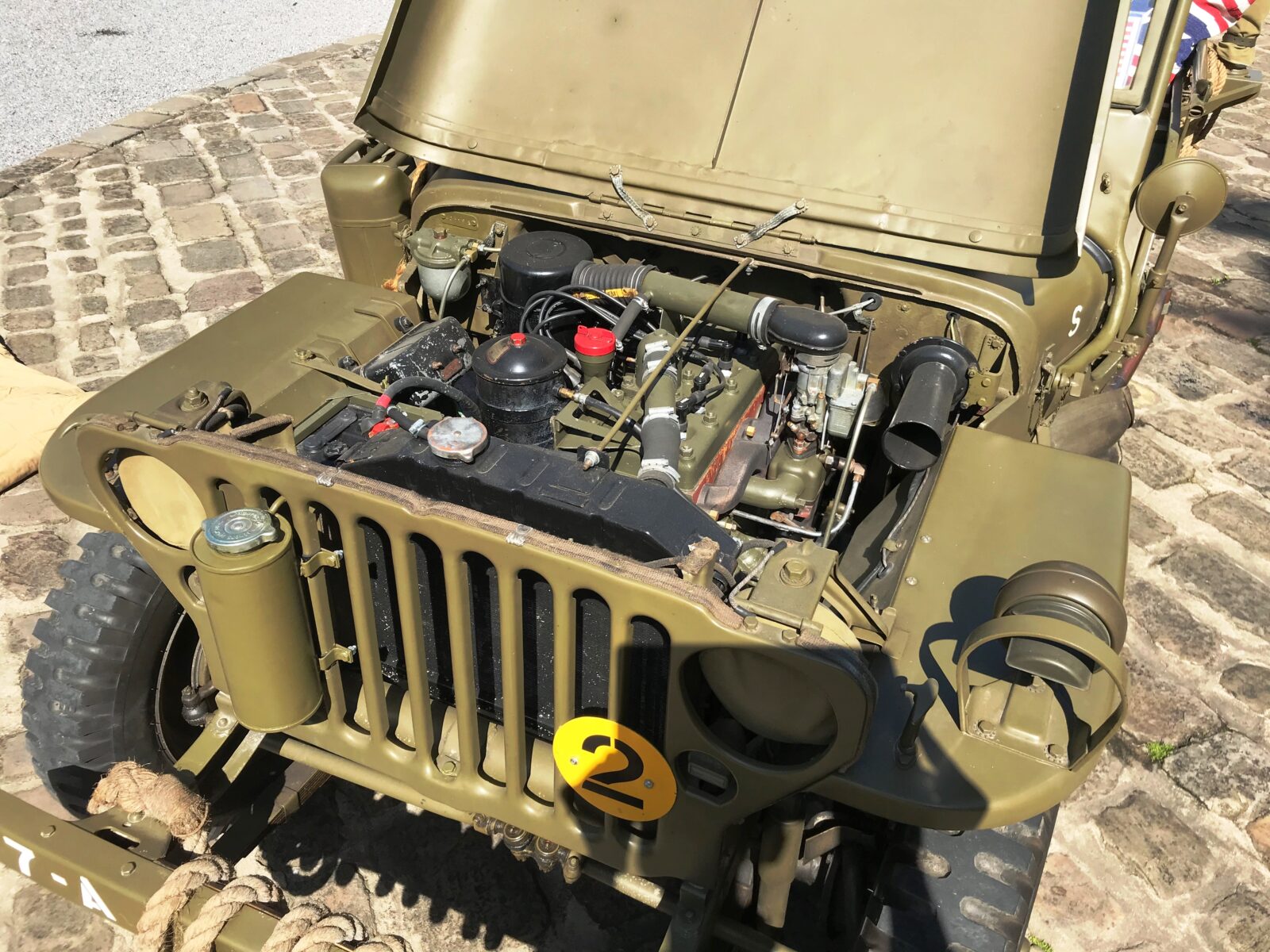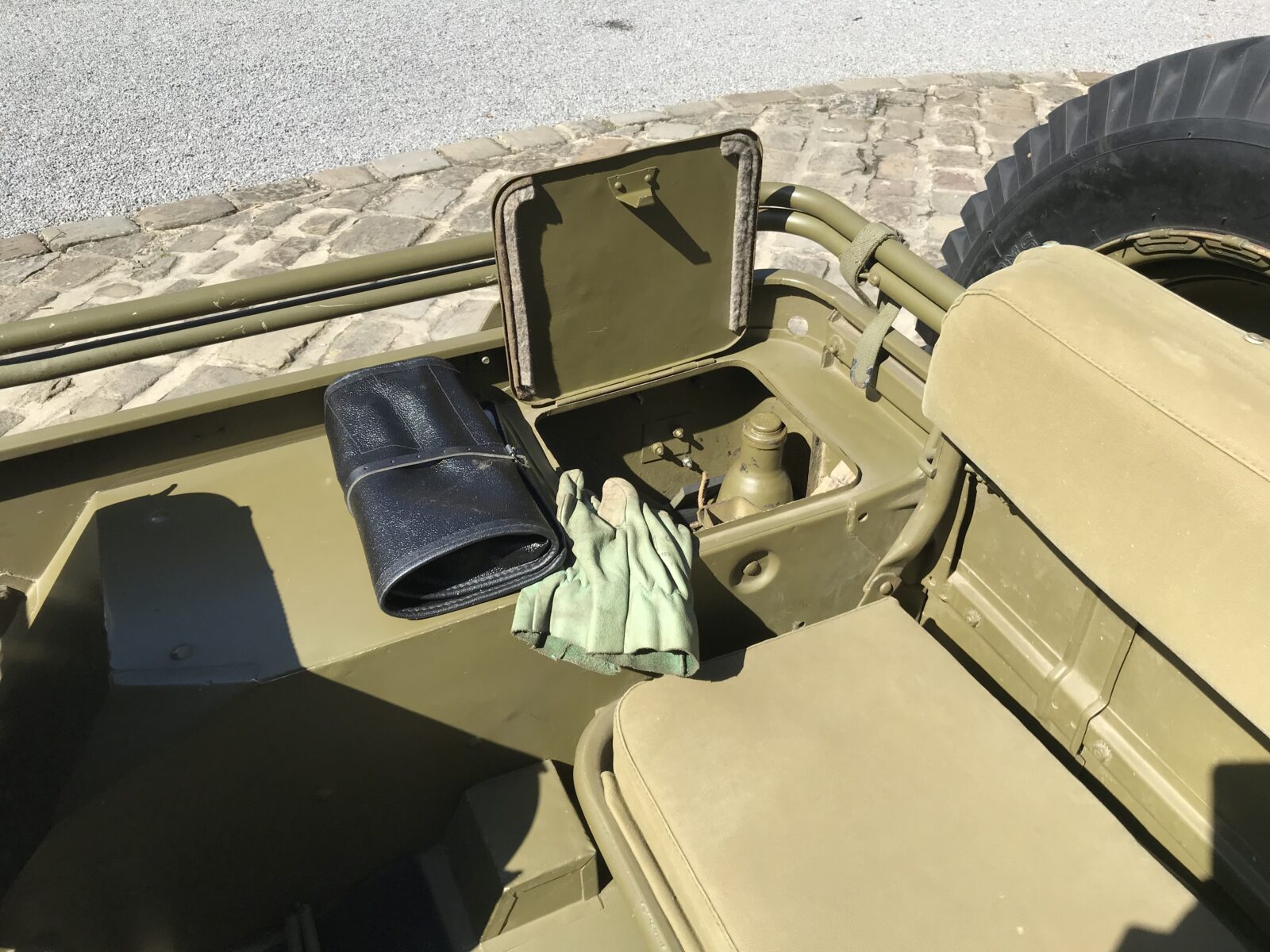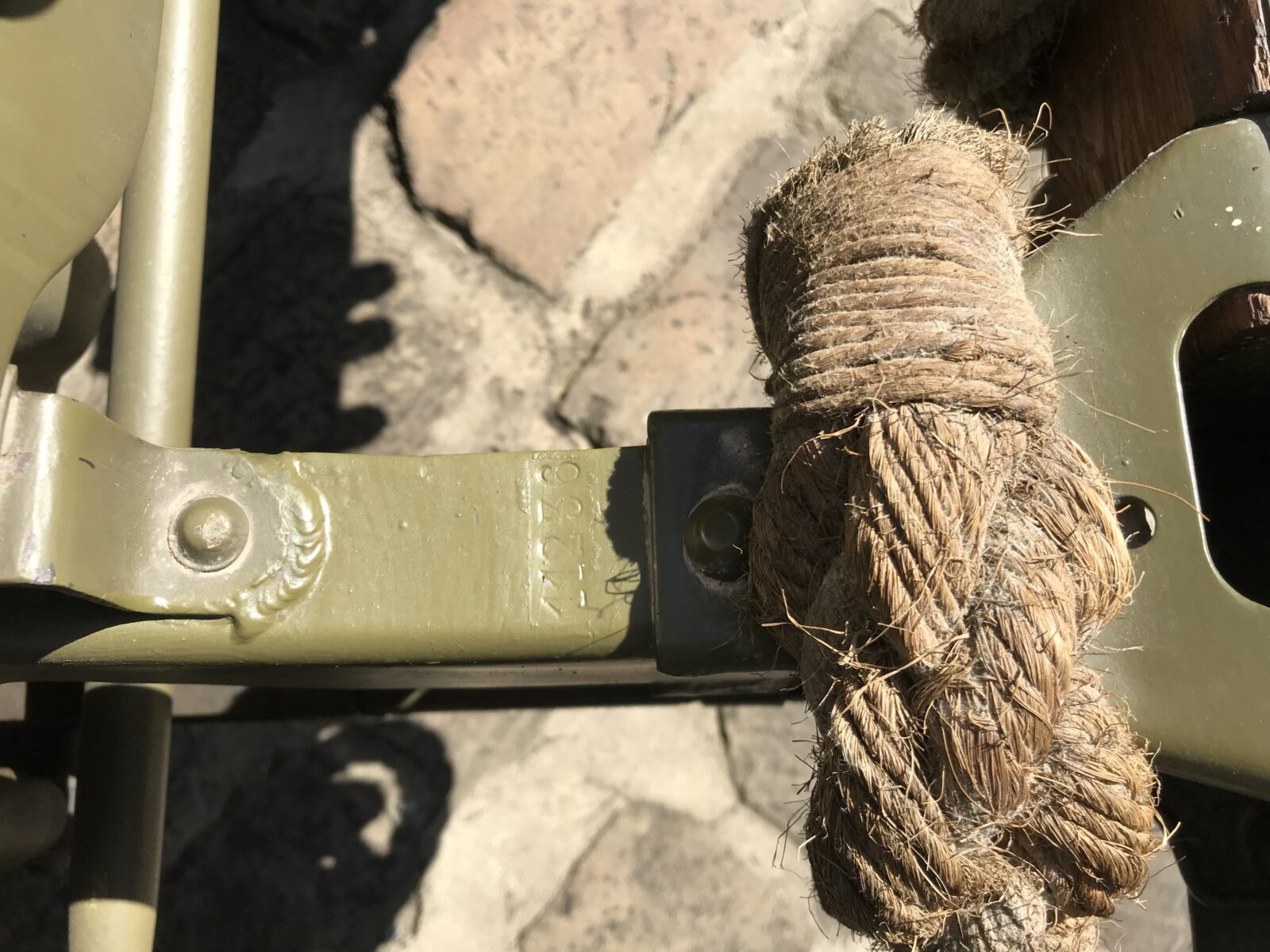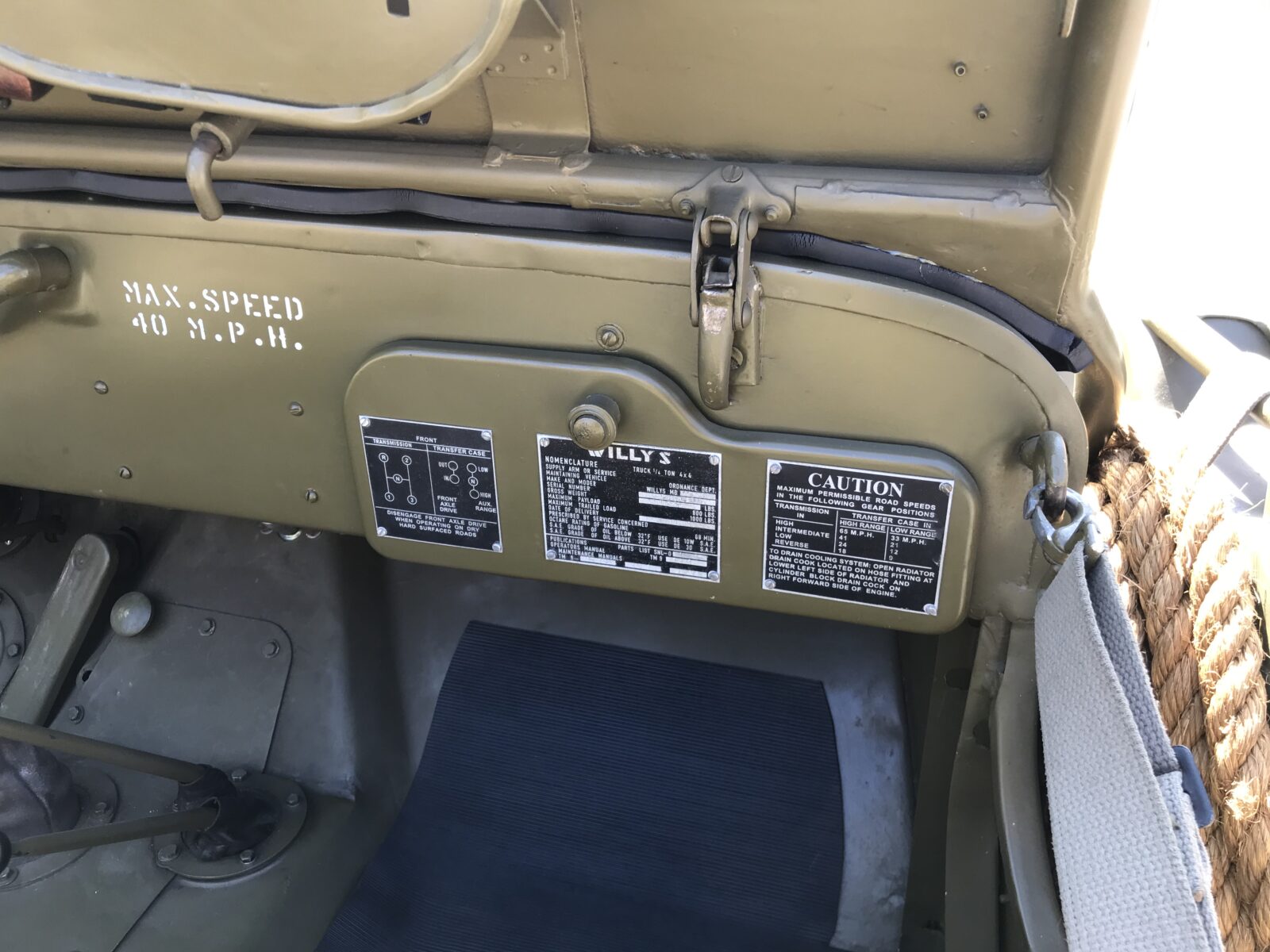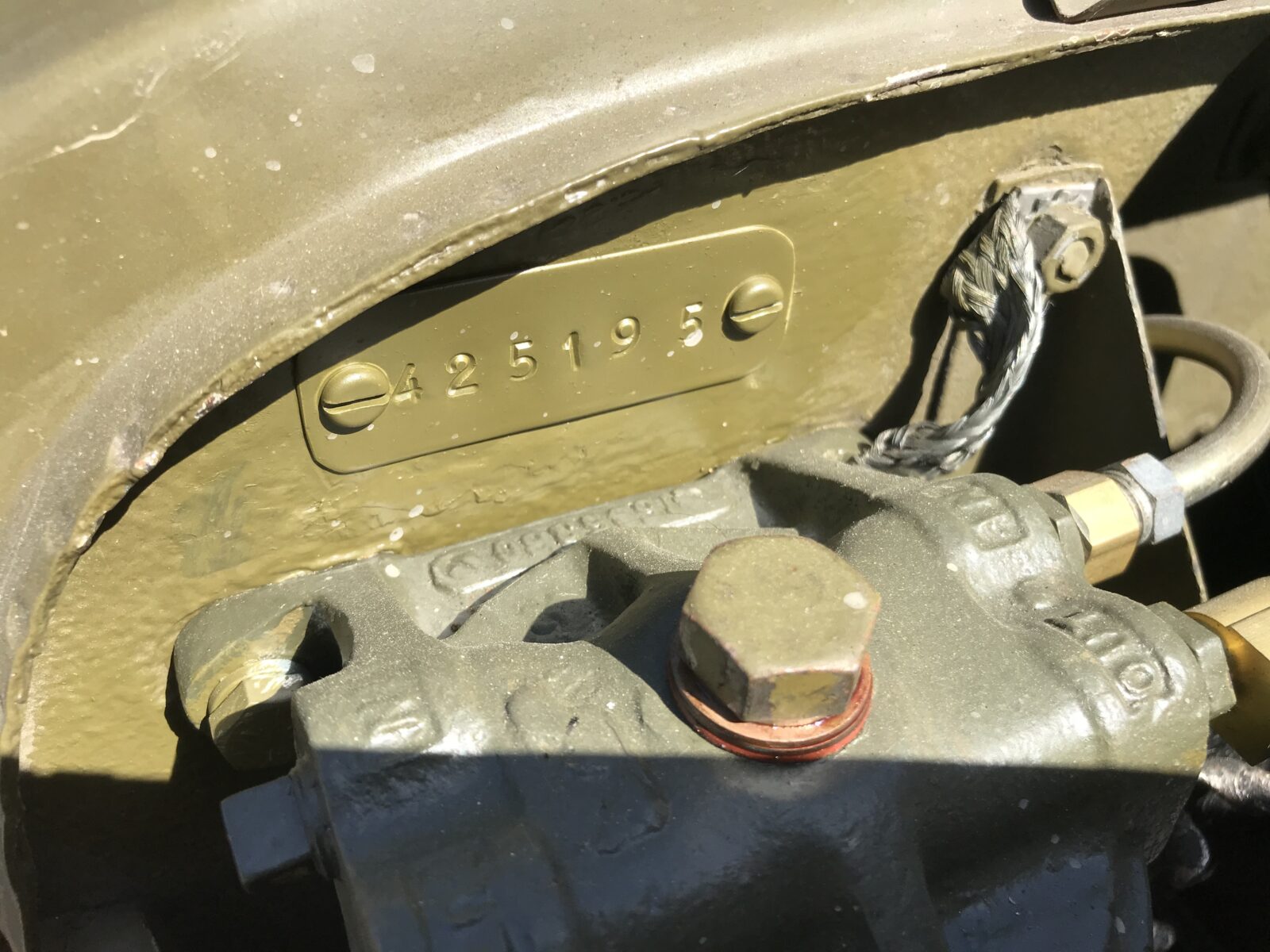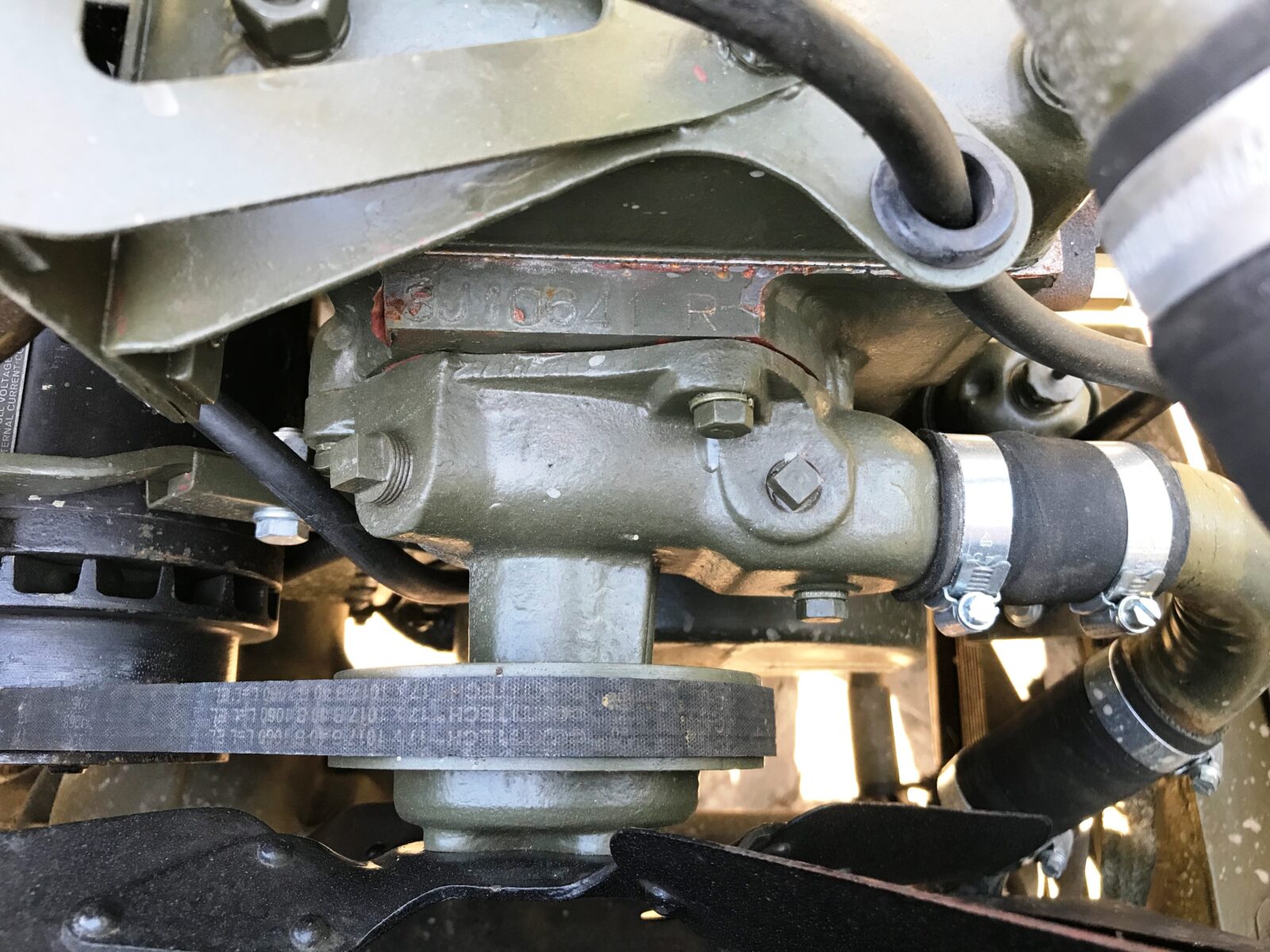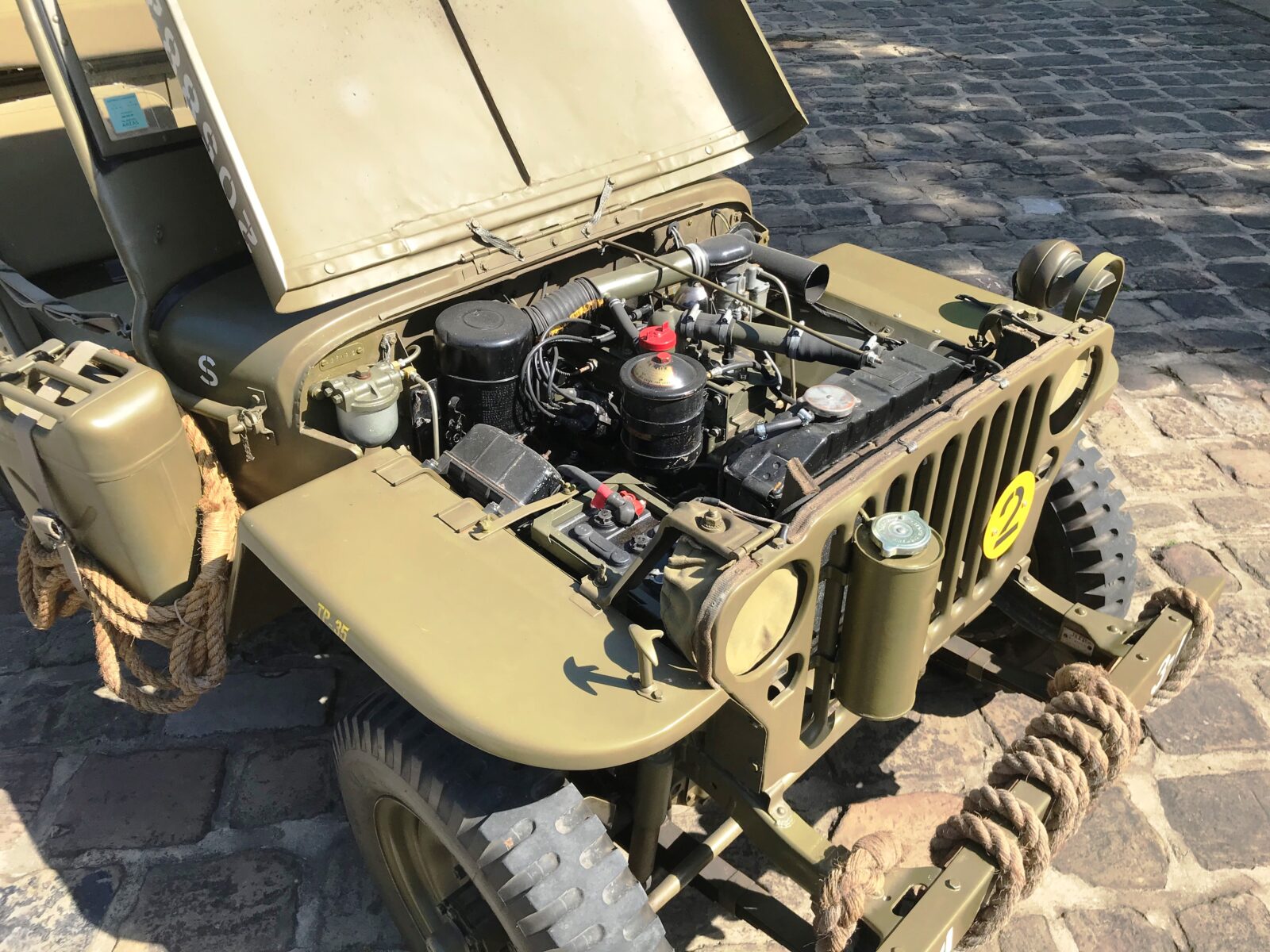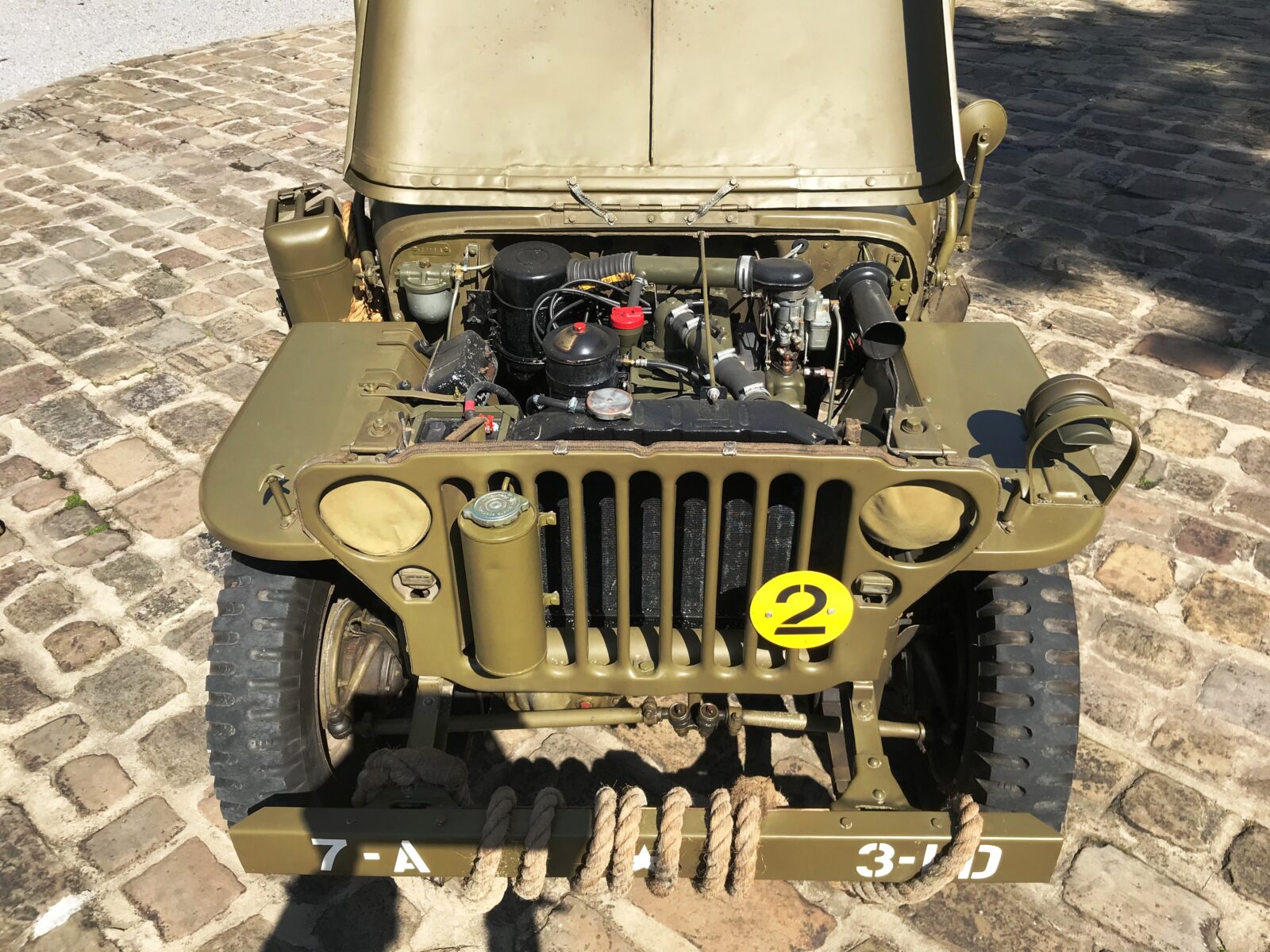 We are really pleased to bring to market this fantastic 1945 Willys MB Jeep
The engine has recently been completely rebuilt, All electrical items have been checked and are in full working order, remaining 6v starting first time, everytime.
This is a Jeep that's ready to jump in and go.
Complete with the following period accessories: shovel, axe, Jerry cans and water buckets (to name a few) are date stamped and U.S.A. made.
The 'as would have been' petroleum-based US Olive Drab paint job is in excellent condition and its period green exterior is a real head-turner.
The chassis and tub were lifted, treated and resprayed during the renovation process.
Black out lights, extinguisher, manila rope, camouflage netting, tyre pump, M1 rifle holder, mp48 antenna base (worth a small fortune,) desert cooling kit, first aid kit, hand crank, jack and 48 star American flag are all included in the sale.
As for the canvas, the Jeep comes with its summer hood, windshield cover and headlight covers; all made by John and Mary Worthing of CANVASCO; arguably one of the best canvas suppliers for wartime Jeeps around.
The canvas winter hood, sides and doors are also present.
Full dealer facilities available on all of our cars.
Export and Finance arrangements / 12 months warranty available
Enquire